Nutmeg Bites: two-bite delights
Cookies that taste like Christmas to me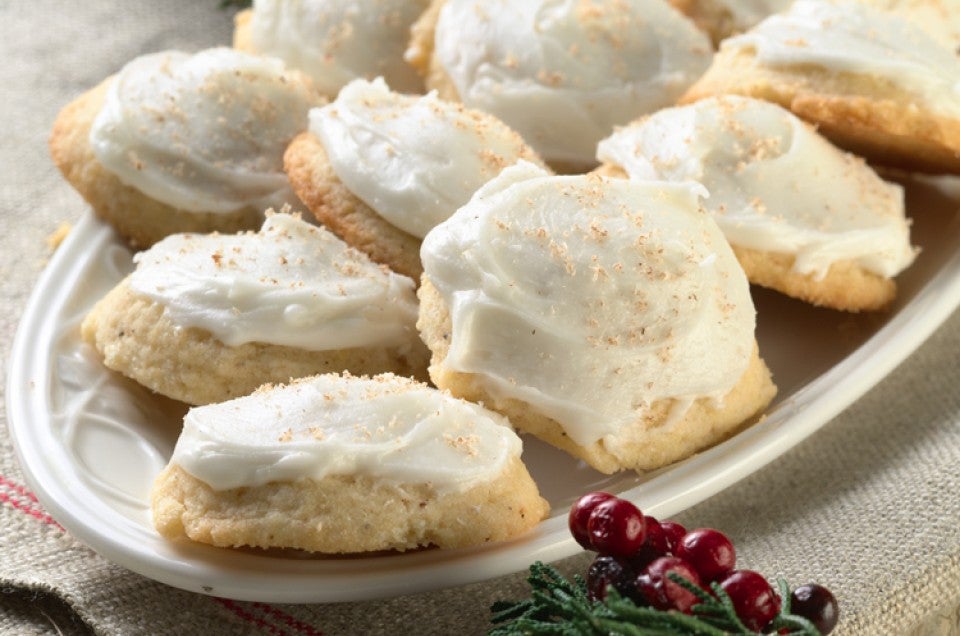 Scientists tell us that scent is our strongest sense for evoking memories. That's why smelling wet wood smoke reminds me of melting my rubber boots by the fire and lily of the valley will always remind me of my mother's Muguet du Bois perfume.  As we change seasons we change scents as well, opening a whole world of memories.
Bring on the smell of crisp fall leaves, juicy apples and sharp cheddar. Blow a zephyr breeze of pumpkin spice and hot coffee my way too. Fall is a magnificent time of year for all the warm scents we love. Ginger, cinnamon, clove, and of course nutmeg. Nutmeg is the often overlooked milder sister of the more popular spices, and usually plays a background role, but in my beloved recipe for Nutmeg Bites, it takes over center stages and completely earns top billing.
I've been making these cookies since I was a teen. No holiday season, which in our family starts on Sept 21 with our wedding anniversary and continues right through to January 13th with my nephew's birthday, would be complete without a few batches. I look forward to them every year, especially the rum frosting. I don't have cocktails during the year, I don't make mixed drinks with rum, but there is something about the rum frosting in conjunction with the nutmeg that sends me into the happy dance. Nearly everyone who  has ever tasted these cookies has asked for the recipe and the "secret" ingredients. And the scent? The scent reminds me of warmth, of friendship and of holiday cheer and soothes my soul.
Enough talk, let's get to filling the kitchen with the scents of the season. Onward to make Nutmeg Bites.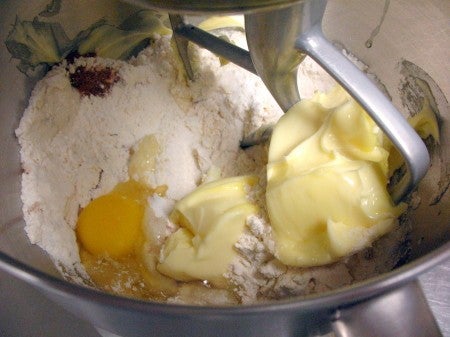 One of the best things about these cookies is that they are indeed a one-bowl confection. Everybody in the pool, a minute or two in the mixer and the next thing you know, you're scooping and baking. Think of these cookies when time is running short. Toss all ingredients into the bowl of your stand mixer:
3 cups (361g) King Arthur Unbleached All-Purpose Flour
16 tablespoons (227g) unsalted butter, softened
3/4 cup (149g) sugar
1 teaspoon ground nutmeg
1/2 teaspoon salt
1 large egg, room temperature
2 teaspoons vanilla
Blend on medium speed for about 2 minutes, until the dough is cohesive. (nope, I didn't forget the leavener, there isn't any in these cookies)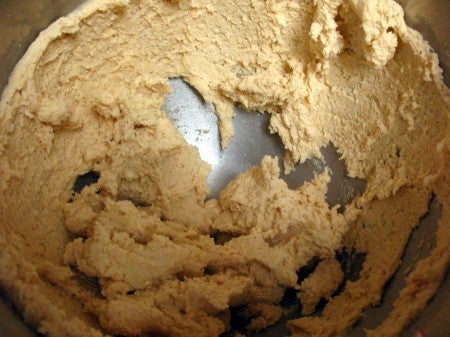 The dough will be soft and smooth and moist, but not really sticky.
See what I mean? You can pick it up and roll a ball and it won't stick to your fingers. Can you see the speckles of nutmeg in the dough?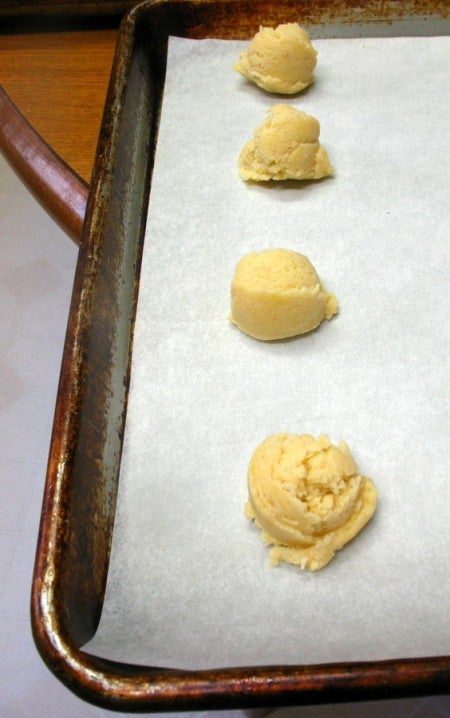 Wrap and chill the dough for one hour. Towards the end of the chill time, preheat the oven to 350°F.
Use a teaspoon scoop or other small measure to scoop out tablespoon-sized balls of dough. While you could make them larger, part of the beauty of these cookies is their small delicate shape. You just feel a little fancier when you eat little bites IMO.
Bake the cookies for 8 to 10 minutes. The edges will be slightly browned and the cookies will be round and domed. Set the cookies aside to cool slightly.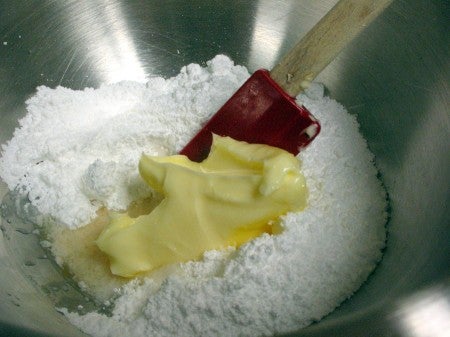 While the cookies are cooling, prepare the rum frosting.
1 1/2 cups (170g) confectioners' sugar, sifted
2 tablespoons (28g) unsalted butter, softened
2 to 3 tablespoons (28g to 43g) rum
If you cannot have alcohol, you can use cream instead of liquid rum, and add 1/8 teaspoon rum flavoring or extract.  Do try to keep the rummy-ness in the icing though, it really makes a difference in the final flavor of the cookie.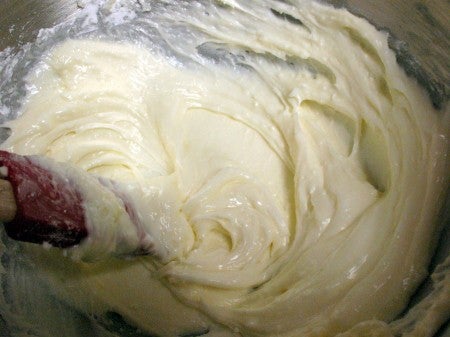 Stir or whisk by hand until the icing is smooth and lump free. It should be thin enough to spread, but thick enough not to run.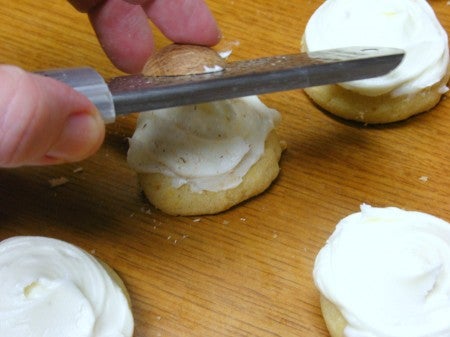 Ice each cookie with a generous swirl of frosting and top with a dash of nutmeg. I like to use my microplane grater for this. Zip, zip, zip.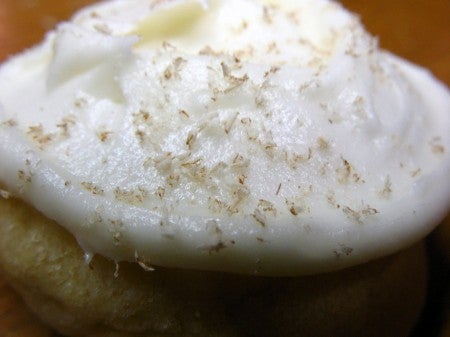 Deep cleansing breathe in... and out... and in... and... oh heck, just grab a glass of milk and meet me at the cookie tray!
Please bake, rate and review our recipe for Nutmeg Bites.
Jump to Comments