Nothing beats the simple pleasure of a soft, nicely spicy molasses cookie with a glass of cold milk.
Or a cup of hot coffee.
Or a tall, icy pitcher of fresh-made lemonade.
Lemonade? Get outta town!
Ah, 'tis true, oh disbelieving reader. Molasses cookies and lemonade go together like a horse and carriage – to cite an obsolete pairing
Or like tea and crumpets – if you're in Merrie Olde.
How about like chocolate cake and milk? Now there's something we can all relate to (excuse me, to which we can all relate; apologies to Mrs. McGuirk, my 8th grade English teacher, without WHOM I wouldn't be the grammarian I am today).
This particular molasses cookie recipe happens to be one of my favorites. It's definitely in the soft/moist camp; if you're looking for a crunchy ginger/molasses cookie, this ain't it. (But this is: Gingersnaps.)
Bake up a batch of these cookies and, while they're in the oven, squeeze the juice from a fresh lemon into a glass. Add sugar to taste; ice cubes, and enough water to make perfect lemonade: not too weak, not too strong.
Grab a warm molasses cookie off its cookie sheet, take a bite, and follow with a refreshing sip of ice-cold lemonade.
Do you hear the angels singing?
Quick, preheat your oven to 350°F; we're going to make Soft Molasses-Raisin Cookies.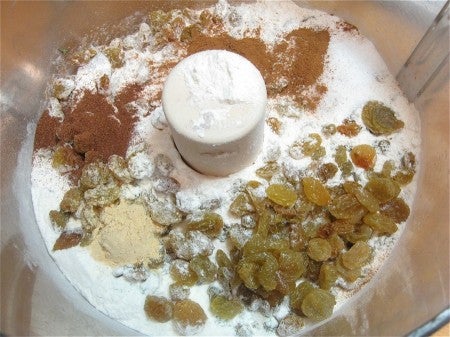 Place the following in the work bowl of a food processor:
1 3/4 cups (206g) King Arthur Unbleached All-Purpose Flour
1 cup (156g to 170g) raisins, golden or regular
1 teaspoon baking soda
1/2 teaspoon salt
heaping 1/2 teaspoon ground cinnamon (Vietnamese preferred)
1/2 teaspoon ground ginger
1/2 teaspoon ground cloves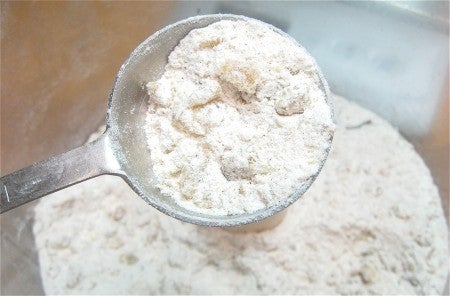 Process until the raisins are chopped, though not finely ground.
Note: If you don't have a food processor and don't mind your raisins remaining whole, skip this step.
What's that – you don't like raisins?
Not unusual; according to informal polls I've taken over the years, upwards of 50% of people just don't care for raisins: no way, no how.
If you're one of them, this might be a good recipe to test if you REALLY REALLY REALLY don't like raisins. Here, they practically disappear into the cookie, lending it moist texture and caramel-y sweetness without the usual "sticky/lumpy" raisin texture.
But if you're absolutely convinced you don't like raisins – cut to the chase and make these Cape Cod Soft Molasses Cookies, instead.
OK, if you're still with us – let's continue.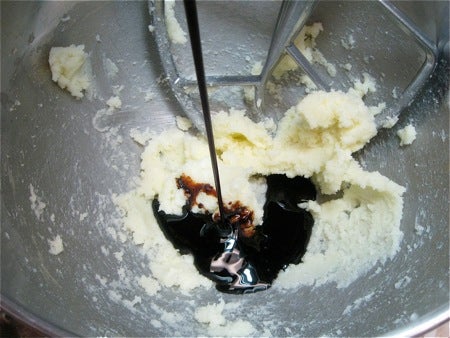 In a large mixing bowl, beat together 8 tablespoons (113g) butter and 1/2 cup (99g) granulated sugar until they're well-combined.
Add 1/4 cup (85g) molasses...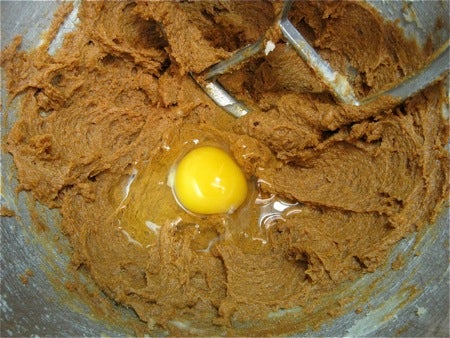 ...and 1 large egg.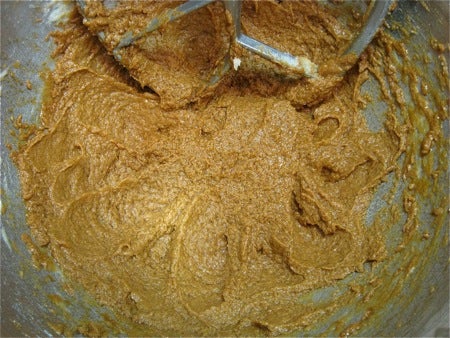 Beat until well combined.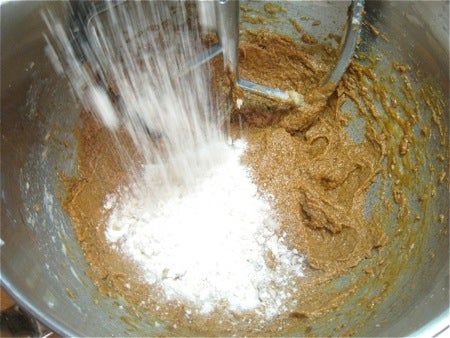 Add the flour/raisin mixture to the wet ingredients...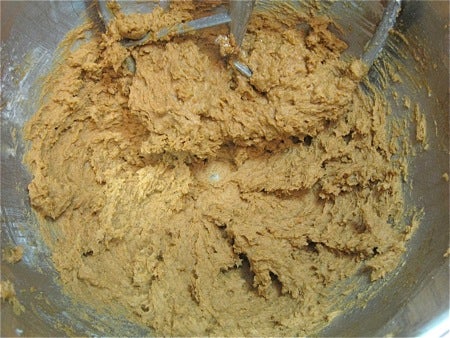 ...beating just until thoroughly combined.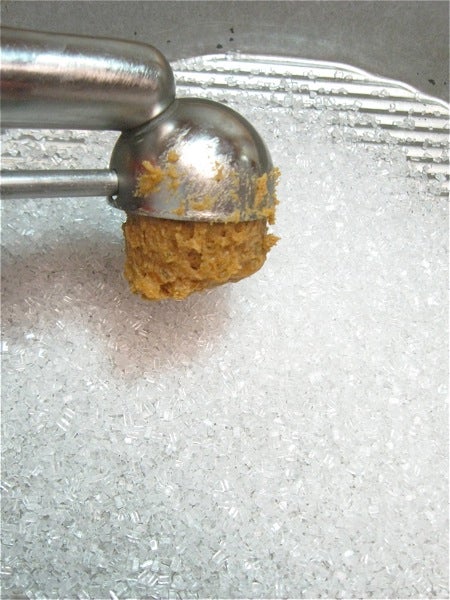 Scoop the sticky dough into 1" balls; a teaspoon cookie scoop works well here.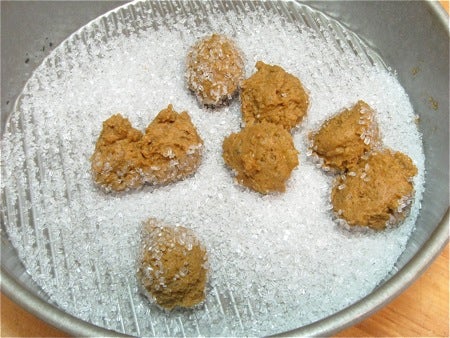 Roll the balls in coarse white sugar, if desired. The sugar will provide pleasingly complementary crunch to the soft cookies; you'll need about 2/3 cup to 3/4 cup sugar.
What's an easy way to do this? Sprinkle the sugar into an 8" cake pan, and drop the sticky dough into the pan.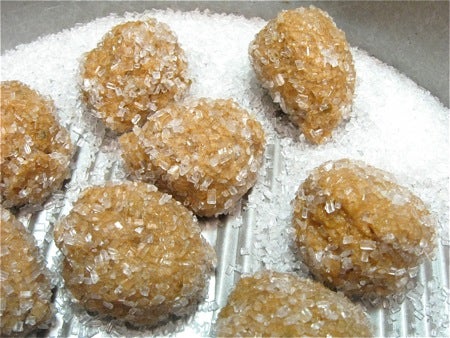 Shake the pan to coat the dough balls with sugar.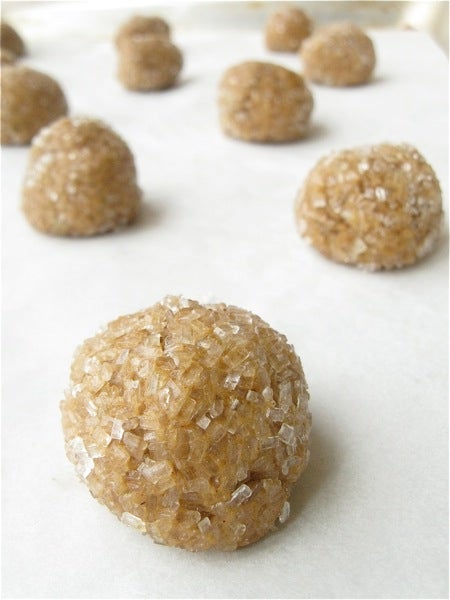 Space the cookies on a couple of large, parchment-lined (or lightly greased) baking sheets, leaving about 2" between them.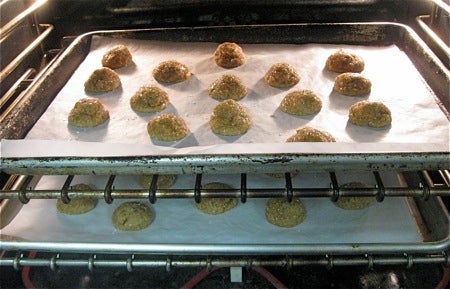 Bake the cookies for 7 to 9 minutes (if you're baking on a dark cookie sheet without parchment), or 9 to 11 minutes (on a parchment-lined sheet).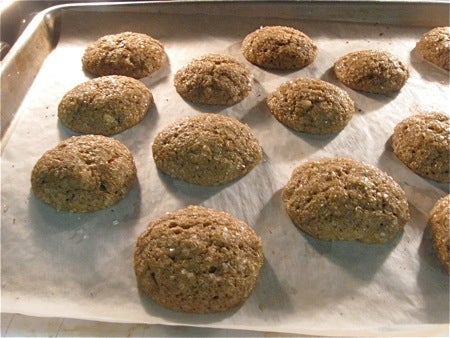 The centers will look soft and puffy; that's OK. Cookies baked for the shorter amount of time will be VERY soft; bake them longer for a firmer (though still "bendy") cookie.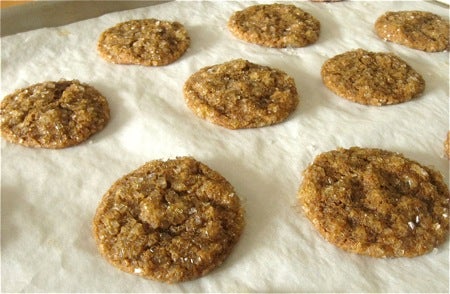 Remove the cookies from the oven; their centers will settle.
Cool the cookies right on the pan; or, if you need the pan, wait several minutes for them to firm up, then transfer them to a rack to cool.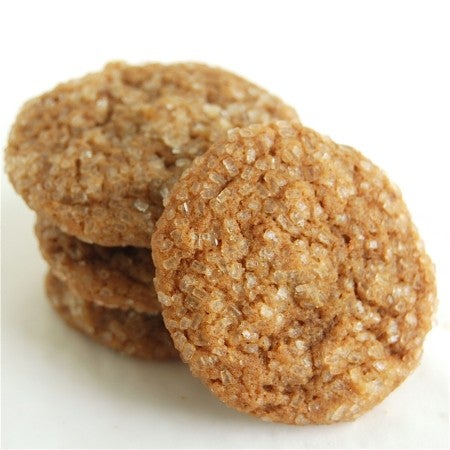 Can't you just taste these spicy gems?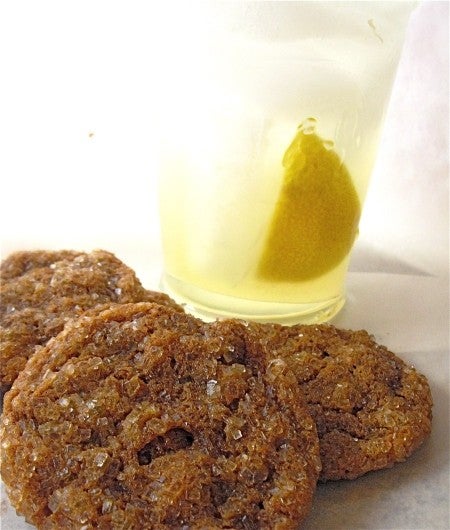 Don't forget the lemonade!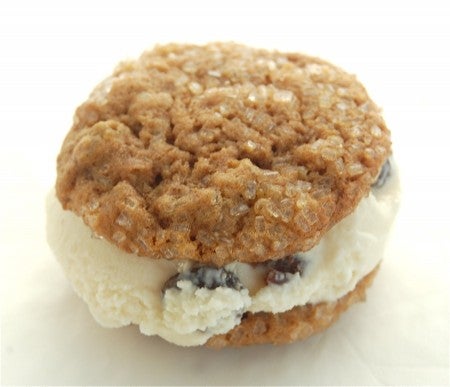 Oh, and BTW – I put the following creation in the running for BEST TREAT EVER: a pair of soft molasses cookies sandwiched around Häagen-Dazs rum-raisin ice cream.
Raisins in the cookies, raisins in the ice cream... and heck, rum and molasses are an historical couple. In fact, many classic molasses cookie recipes include a hit of rum, a throwback to the days when molasses from the Caribbean was distilled into rum in villages all over New England.
Read, bake, and review (please) our recipe for Soft Molasses-Raisin Cookies.
Jump to Comments