Pie truly is a beautiful thing.
Pie for breakfast? Absolutely. Lunch or dinner? Oh, yeah, it works.
And pie for dessert? Let me count the ways...
Actually, we'll get to that at the end of the post. For now let's just say that the combination of crust, filling, and topping is so versatile it covers a lot of ground. I've only ever met one pie I didn't like and believe you me, I've met a lot of pies.
Personally, I adore a good icebox pie. I'm a sucker for cold and creamy desserts, and when our local ice cream stand isn't open (Ah, Whippi Dip I miss you!) a cream pie very neatly steps in to fit the bill.  It's even more delightful when the pie comes together in less than 30 minutes, and is ready after just a few hours of chilling.
Seriously, I think it will take longer to read this post than it will to make the pie. That being said, I'll keep my opening remarks brief and we'll get to the good stuff faster.
Bring on the Easy Coconut Cream Pie: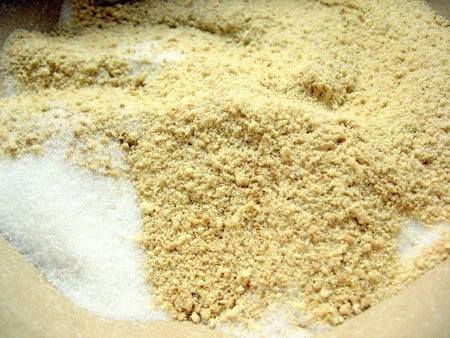 For your graham cracker crust, in a medium-sized bowl combine:
1 1/4 cups (142g) finely crushed graham cracker crumbs
1/4 cup (50g) sugar
5 tablespoons (71g) butter, melted
1/2 teaspoon cinnamon, optional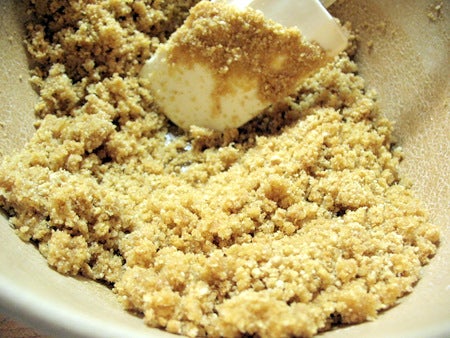 Stir and mix until the crumbs become evenly moist.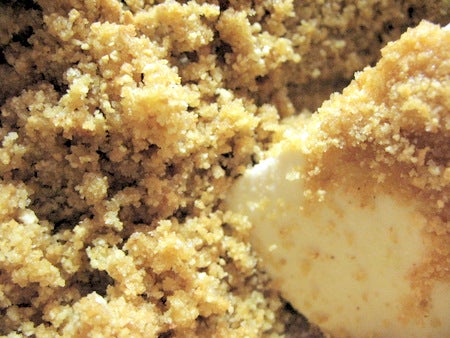 The mixture will look like wet sand, the kind perfect for sand castles.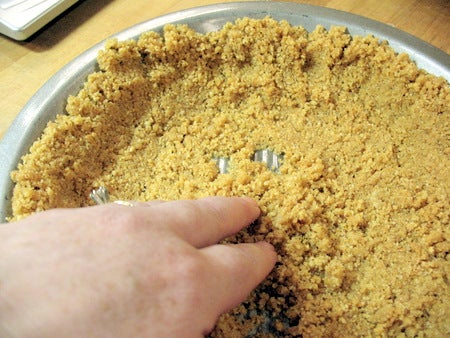 Empty the crumb mixture into a 9" pie pan that has been spritzed with cooking spray.
To ensure an even crust, brush the crumbs with your fingers to coat the entire bottom of the pan and up the sides. Don't press any of the crumbs down yet. First make sure all spots are covered evenly, then get to the pressing. This way you don't have to pry up an already pressed section to scoop out crumbs to over a bare section.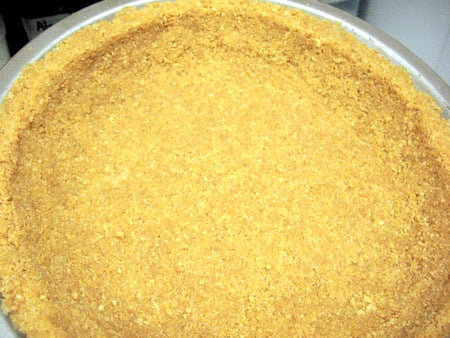 There now. A nice even coating that has been pressed down into the pan.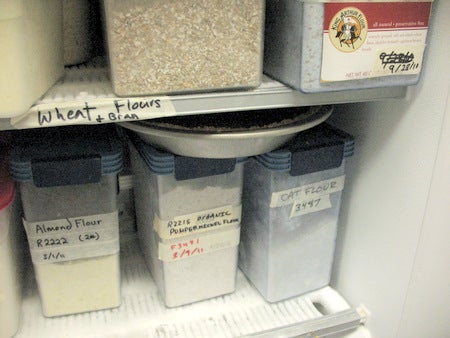 If you're using a metal pan such as our USA pie pan, place the whole pan into the freezer for 15 minutes while the oven preheats to 375°F.  This helps set the butter and keeps your crust from shrinking.
If you're using a glass pie pan, skip this step. Frozen glass and hot ovens don't make a good match.
After 15 minutes, remove the pie from the freezer and bake in the hot oven for 8 to 10 minutes. The crust will barely take on color, just a hint of brown on the edges.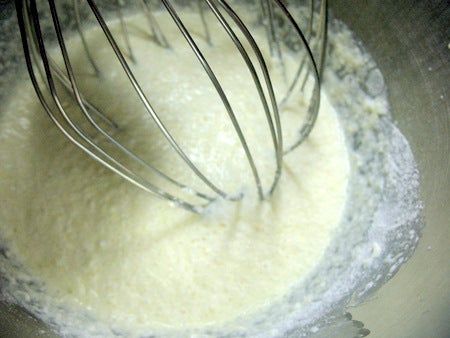 While the pie shell is cooling, make the filling. In the bowl of your mixer fitted with the whisk attachment add the filling ingredients:
If you don't happen to have the pastry cream filling mix, substitute one small box of instant vanilla pudding. The heavy cream will elevate it to star status.
You can even make pastry cream from scratch and flavor it with coconut, but that kinda defeats the "easy" part of the recipe.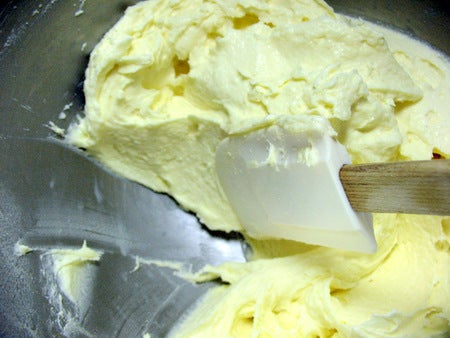 Whisk on medium-high speed until the filling is thickened. It will be thicker than regular pudding, closer to thick whipped cream.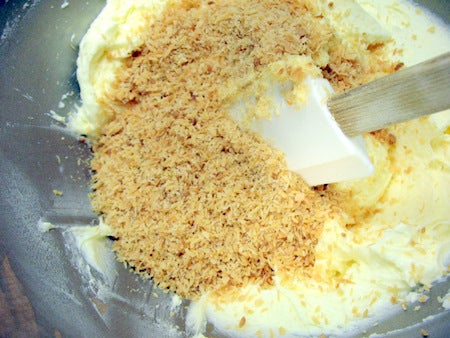 Gently fold in 3/4 cup (64g) toasted coconut.
Can you use untoasted? Sure thing. Just try to use unsweetened coconut, as the sweetened kind makes the pie a bit cloying.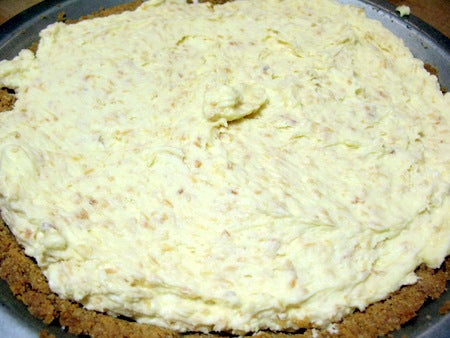 Spread the rich, thick filling into the baked and cooled crust. It should reach just to the rim of the crust.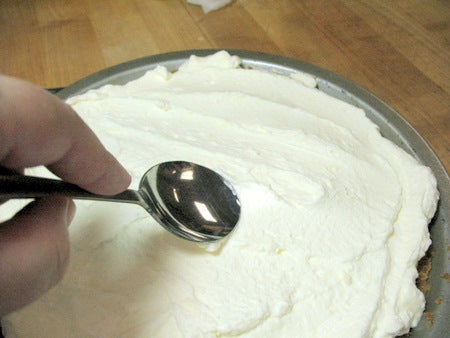 While you can absolutely use old-fashioned fresh whipped cream on the pie, or even as we say in our house "squirty-whipped cream," adding a bit of stabilizer to whipping cream with the sugar gives a nice, thick, fluffy cream to layer on top of the pie.
To make it, whip up:
1 cup (227g) heavy or whipping cream
1 tablespoon (11g) Instant Clearjel (optional)
1 tablespoon sugar
2 to 3 drops coconut flavor (or ¼ teaspoon vanilla extract)
Pile the cream onto the pie and swirl with the back of a spoon.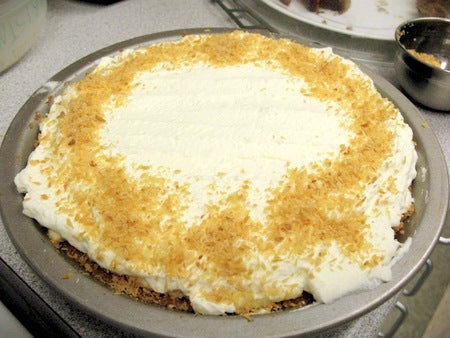 Refrigerate the pie for a minimum of 2 hours, or up to overnight. Just before serving, garnish with more toasted coconut, or large coconut flakes. Sue used those in the main photo for the recipe, and they're stunning. You can toast them lightly in a dry skillet to get the golden brown edges for more color.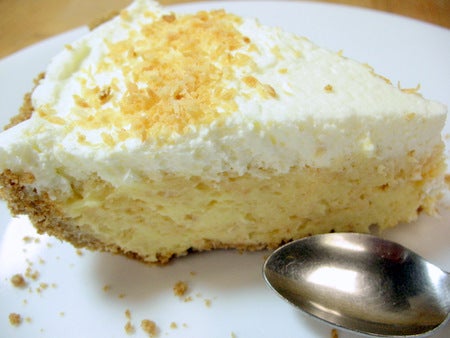 Crunchy crust, rich custard-like filling, deep coconut flavor, and a hit of whipped cream. What could be better on a warm summer evening?
Remember my quote about "Let me count the ways"? I thought it would be fun for us to list our favorite pies in alphabetical order. So, first commenter, you can begin with a pie starting with the letter A. Commenter # 2, give me a B and so on. Don't worry if we get out of order, it's all in good fun. If anyone is daring enough to try to list all 26 in one comment, I think it would be a hoot to share with your fellow bakers!
Please bake, rate, and review our recipe for Easy Coconut Cream Pie.
Jump to Comments