These baking sisters are the third generation of a grain-farming family in Ohio. We met them earlier this month during the first week of our Traveling Baking Demos, when we kicked off the Fall 2010 season with stops in Ohio and Indiana.
Interacting with our customers from around the country is, for us, the highlight of these trips; we always enjoy learning more about you as we share with you the art and joy of baking.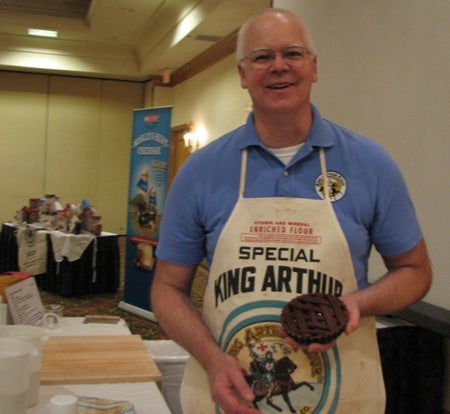 Frank from our Baking Hotline and test kitchen had the honor of instructing our first run of classes, with more than 1,300 attendees from as far away as Kentucky and West Virginia.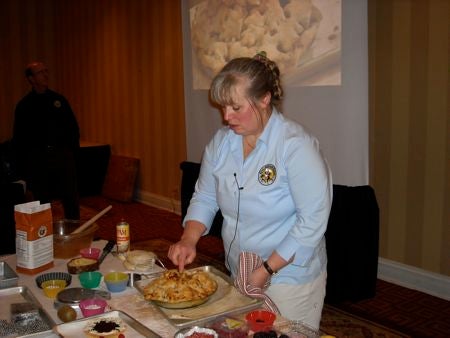 So do you have pie anxiety? A fear of baking with yeast? If you've ever made a pie crust that's tough or just won't hold together, or perhaps a loaf of yeasted "bread" that would better serve as a doorstop, you are not alone. We've found that pie crusts and yeast doughs are the most intimidating things to make for the average home baker - and that's exactly why we visit cities nationwide each year offering free demos on just these topics.
Our Traveling Baking Demos bring instruction from King Arthur Flour right to you, so you can learn recipes, tips, and tricks for your best baking ever. In Perfect Pies & Tarts, attendees learn how to achieve the perfectly flaky pie crust, create a sweet and sturdy tart shell, and prepare delicious fillings. Sweet Yeast Bread covers a basic yeast dough recipe and techniques, from ingredients and mixing, to shaping everything from cinnamon rolls to decorative braided loaves.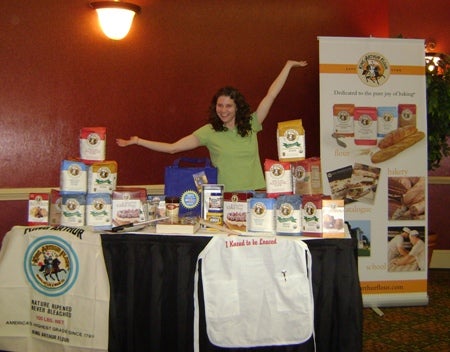 The demos are free to all - and we work with partners Cabot Creamery Cooperative, Argo and Kingsford's Corn Starch, and Red Star Yeast to keep it that way. So look for their products in your local supermarket, and look for great items from them on the prize table at our demos!
Throughout the season, instructors from our test kitchen, Baking Hotline, and Baking Education Center will share their expertise at demos in Oregon and Washington (October 20-23); the Washington, D.C., area (November 11-14); and Texas (November 29-December 2). Our winter run, January through March, will take us to Alabama, Michigan, Colorado, and Eastern New England - so keep your eyes on our schedule for all the details! We look forward to seeing you on the road.
Jump to Comments