I can't decorate cookies as fancy as MaryJane. I can't instantly whip up recipes like PJ. And I'm certainly not a professionally trained chef like Susan Reid. My days at work don't focus on the hows and whys of recipes, which, I imagine, is why most people read this blog. So, why am I here visiting Baking Banter?
My days at work focus on what we call stewardship – how we, as a company, interact with the environment around us and the communities in which we live and work. Important to baking, some might ask? We think yes. As a business that's been in existence for over 200 years, the word sustainability has deep meaning for us.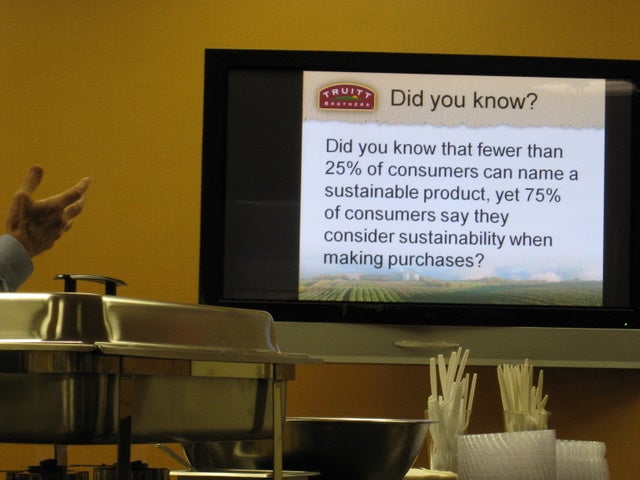 Over the past two years, King Arthur Flour has taken a very close, methodical look at our areas of environmental impact. Whether it's examining the catalogue paper on which we print, the lights in our warehouse, how our flour is transported to grocery shelves, or the commuting footprint of our employee-owners, we have been on a mission to measure and prioritize the areas where we have the greatest ability to make a positive, regenerative impact on our environment.
By looking closely at our operations and getting some expert help, we determined that the area where we can have the greatest impact is in helping to improve the agricultural practices used to grow our wheat. As you might imagine, the volume of wheat used to produce our flour is immense. And the predominant wheat farming methods often demand great quantities of water, a limited resource in many of the regions where our wheat is grown. For example, we know that the Ogallala aquifer is the primary source of water in the Plains states where some of our best wheat is grown. Given the rate of water use, many scientists and activists are concerned about aquifer depletion.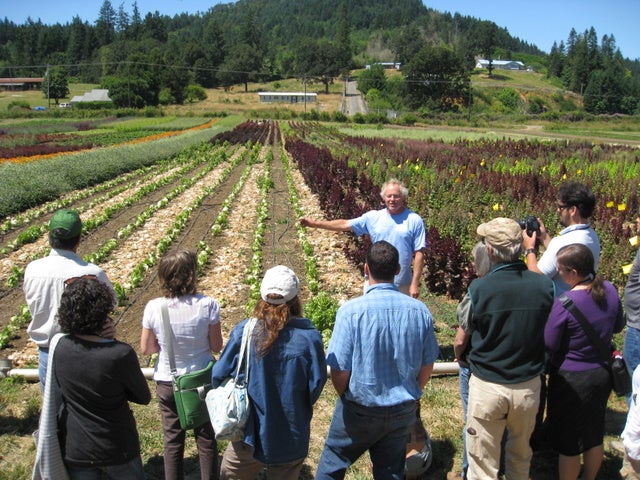 So what's a company like ours to do? What's our role in the flour industry in helping to spur innovation and develop new practices? Because we're a company that's always been quite picky about the qualities of our wheat, we're actually quite well-positioned. Our farmers know that we want a high-protein wheat and we've worked with them closely to ensure that they know and understand our specs. So, with those relationships built, we have a solid starting ground for conversations around water usage and practices known as no-till or dryland farming.
To truly understand this agricultural issue, it didn't make sense to just look at it in isolation. For me, understanding this issue and progress in this area requires a greater understanding of agriculture in this country and our world. I wanted a crash course in agricultural policy, agricultural economics, water use, land use, carbon footprints, and food certifications. I found one: the Oregon Sustainability Experience, a week-long, field-based training on these very topics.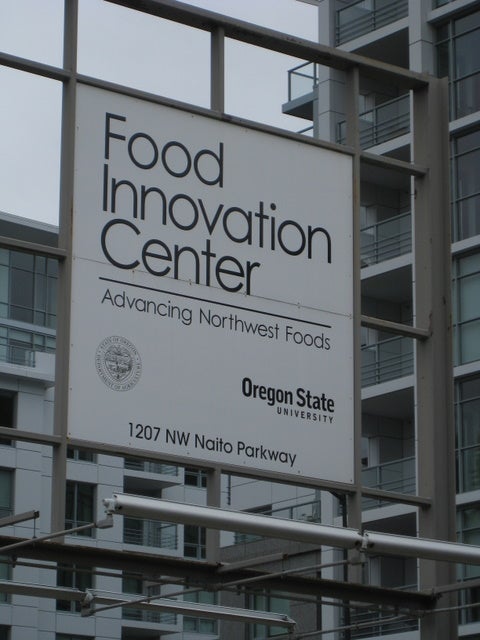 I received a scholarship through our trusty friends at B Corporation, and off I went to Oregon to immerse myself in the world of sustainable agriculture. Surrounded by academics, fellow business leaders, policy makers, and non-profit leaders, I found myself on a bus for five days with a nearly 12-hour curriculum each day. We visited small, medium, and large organic and non-organic farms, food processors, restaurants, bee-keepers, seed breeders, food retailers, farmers' markets, food pantries, and ranchers. And in between these visits, we had ride-along experts on the bus talking with us about their research or informational sessions on topics like GMOs (genetically modified organisms) or the differences between pasture-raised and grass-fed. The entire week focused on examining all aspects of food from seed to consumption.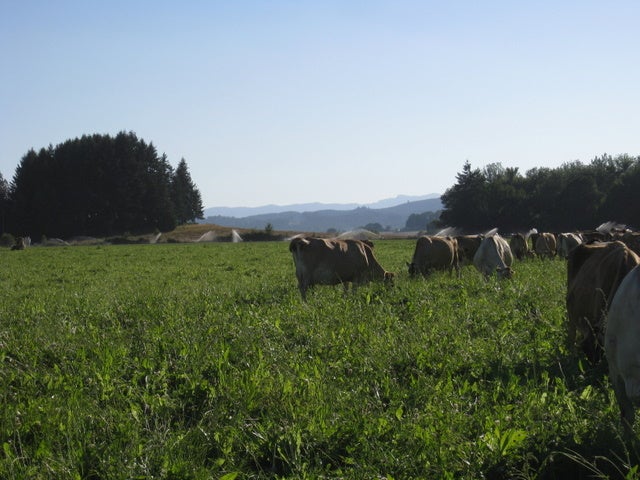 For me, the highlight was a visit to a wheat farm, Stalford Seed Farms in Tangent, Oregon. Surrounded by fields of wheat, the farmers explained to us their farming practices, how their wheat is milled, and where it's sold, and then held up a book that has guided much of their education around wheat and breads: Bread: A Baker's Book of Techniques and Recipes Cookbook by our  own Jeffrey Hamelman, director of our bakery here in Norwich, Vermont. An honor indeed to see Jeffrey's book out in the middle of this wheat field.
So, after a week of being immersed in sustainable agriculture, what does this mean for stewardship at King Arthur Flour? It means our horizons have been broadened; we're reminded of the role and responsibility we have in our food system, and we're encouraged to keep striving and improving.
And it leads me to ask you, our friends and customers: What does sustainable agriculture mean to you, and what can you do in your lives to support sustainable agriculture?
Jump to Comments