How to make simple hummus
A few ingredients + a food processor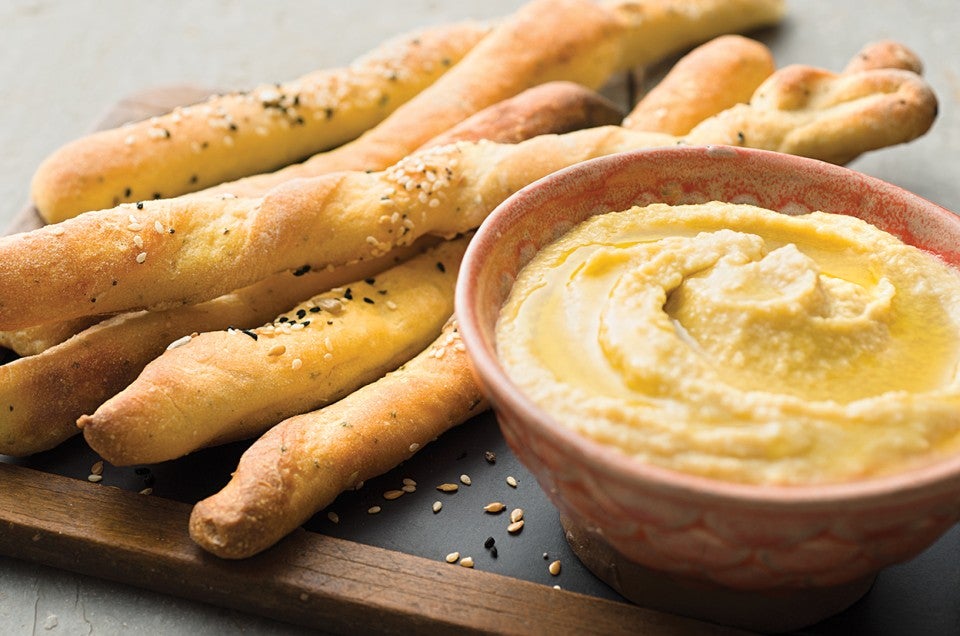 Hummus.
Isn't that hard to make? Don't you need to go out and buy tahini?
No. And no.
The very simplest hummus (read: the one I make) is a simple purée of canned chickpeas (a.k.a. garbanzo beans); salt; cumin; garlic; and either olive oil, or liquid from the canned beans.
Dump into food processor. Process. Enjoy.
Trust me; you can do this.
Let's start with the simple recipe sketched out above:
15- to 20-ounce (425g to 567g) can chickpeas or garbanzo beans, drained, liquid saved
3 to 9 cloves garlic, peeled*
1/4 to 1/2 teaspoon salt, to taste
3/4 teaspoon cumin
3 to 5 tablespoons (50g to 71g) olive oil, or a combination of olive oil and reserved liquid from the beans
*3 to 9 cloves - that's a huge range, isn't it?
Yes – and people have a huge range in their tolerance for/love of garlic. Obviously, 9 cloves will make a VERY VERY garlicky hummus. And be aware - the longer the hummus sits, the more garlicky it becomes, so you can't really add garlic to taste.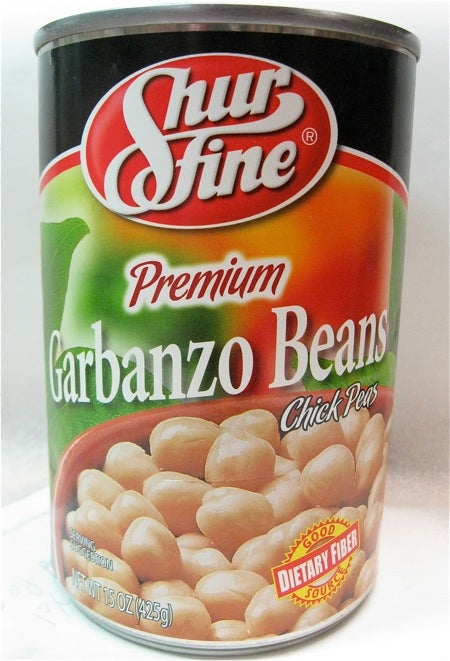 Here are the chickpeas, a.k.a. garbanzo beans. This is a 15-ounce can; Progresso makes more like a 19- to 20-ounce can. Use either size; no need to adjust the recipe, other than the fact that you may find yourself adding a bit more liquid if you use the larger amount of beans.
Drain the beans, reserving the liquid; you may need some of it.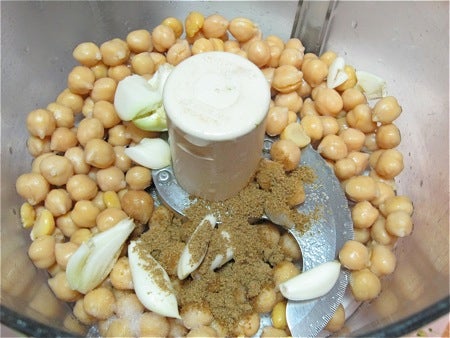 Put everything but the olive oil (and reserved bean liquid) into a food processor.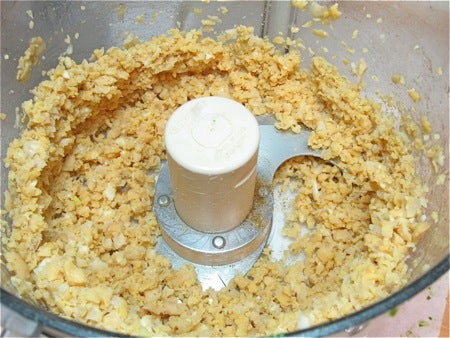 Process until coarsely chopped. Scrape down the bowl.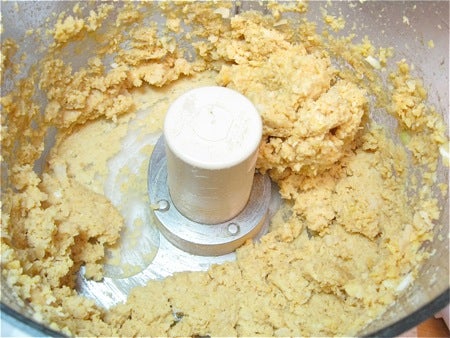 With the machine running, drizzle in the olive oil, processing until the hummus is as soft/smooth as you like.
To cut back on fat, use a combination of olive oil and reserved bean liquid. Or use all bean liquid – though your hummus won't taste as good without at least a touch of olive oil.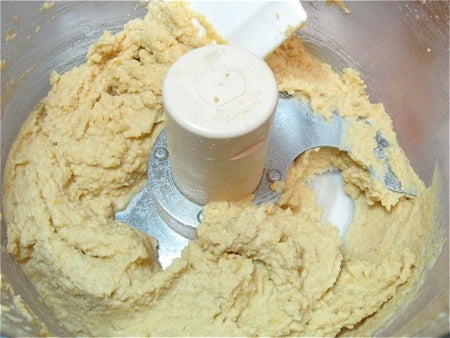 Use a spatula to test the texture. Just right?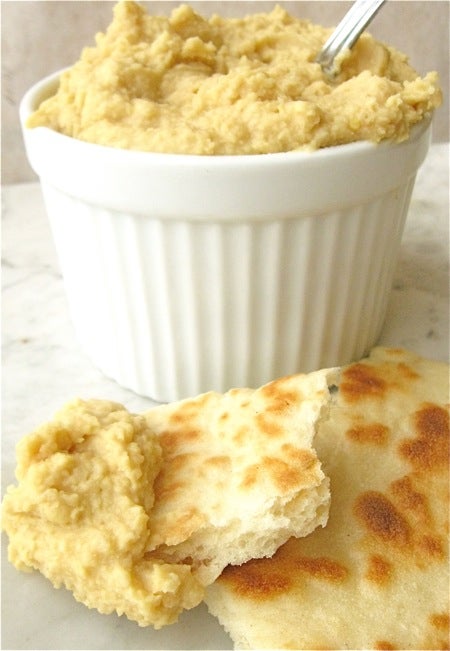 Scoop it into a bowl. Here I'm serving the hummus with fresh, warm, homemade tortillas.
Read, rate, and review (please!) our recipe for Hummus.
Jump to Comments