Whole Grain Cinnamon-Nut Baby Biscotti
Biscotti, baby!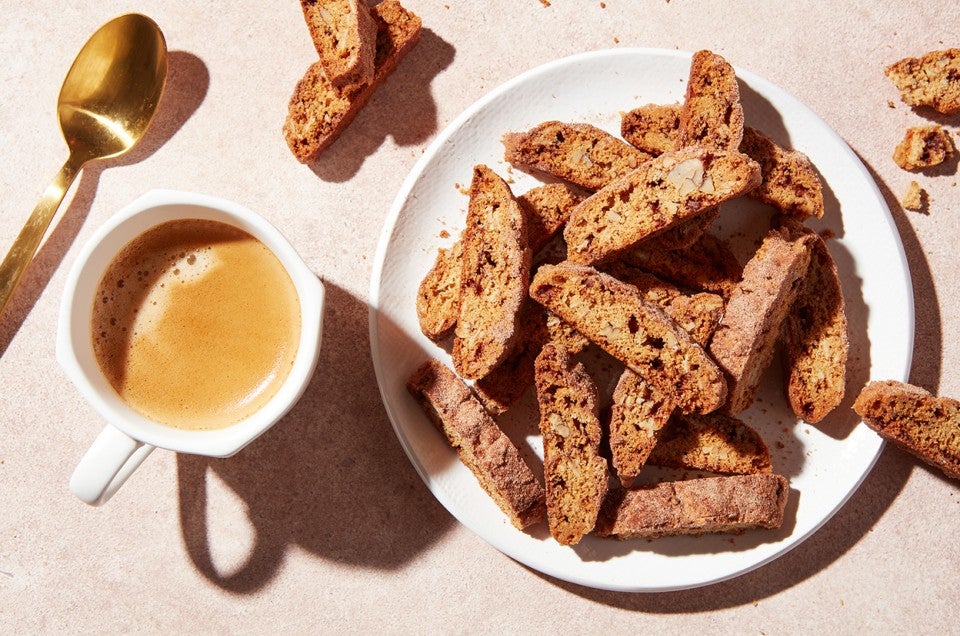 Remember Zwieback toast? The yellow Nabisco box, the little blonde boy with his '50s comb-over (love that Brylcreem!), chowing down on one of those crunchy, golden oval toasts?
Well, memories are all you've got; Nabisco ditched Zwieback toast last year. Sad but true, those ultra-light, barely sweet toasts, perfect for teething babies (and sentimental adults reliving their childhood) are now a thing of the past.
Fear not; I've found a zwieback recipe, and will be sharing it with you here in the near future. But in the meantime, finding myself in desperate need of something crunchy (but not hard); sweet (but not ooey-gooey); and sized for babies (albeit featuring cinnamon rather than strained peas), I opted for these Baby Biscotti.
You've seen biscotti in this space before. My motto is, when you've got a winner, keep flogging it. And biscotti are truly one of my favorite cookies.
Why? Because they're no harder to bake (read: easy) than standard drop cookies. Because they're sturdy, and last FOREVER. (Need a cookie to send to your kid at college, or your serviceman overseas? Here it is.) Because you can flavor and enhance biscotti any way you please (cranberry-walnut-orange with a chocolate dip, anyone?). And because they have that certain air of elegance; that, "Wow, how did you make these fancy cookies?"
To which you can reply, modestly and with eyes downcast, "Oh, it was nothing…"
…and be telling the truth.
Are you a vanilla-type person? Try our favorite basic vanilla biscotti, nearly zwieback-like in its simplicity. If you're more adventuresome, and your tastes run to Starbucks rather than the 79¢ cup of joe at the Qwik-Mart, then you might enjoy our hazelnut-cappuccino-espresso enhanced biscotti (with, yes, a chocolate dip).
Or, if you want to feel virtuous with every bite, try these whole-grain cinnamon chip Baby Biscotti. They're well beyond zwieback as far as complexity of ingredients, but just as nice to nibble on.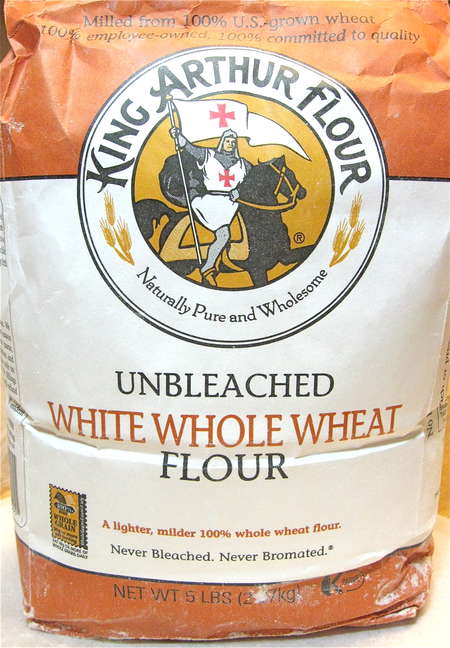 Whenever I'm baking with whole wheat, I automatically reach for my King Arthur white whole wheat. It's got all the nutrition, minerals, and vitamins of traditional whole wheat flour, (milled from red wheat), yet it has a lighter, milder flavor—perfect for those of us who don't embrace that strong, tannic whole-wheaty flavor.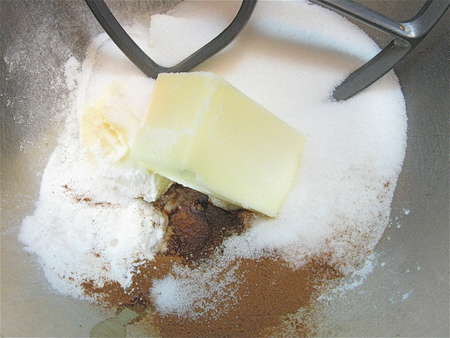 Butter, sugar, baking powder, cinnamon, salt, and vanilla—sounds like cookies in the making, eh? Indeed, biscotti are nothing more than Continental-style cookies; so don't shy away from them.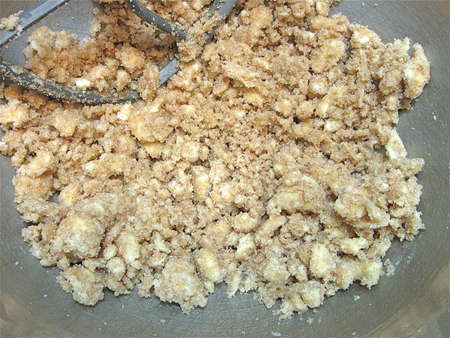 Mix till smooth. This isn't smooth.
THIS is smooth.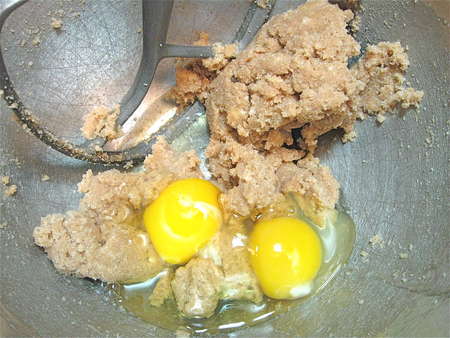 Add 2 eggs...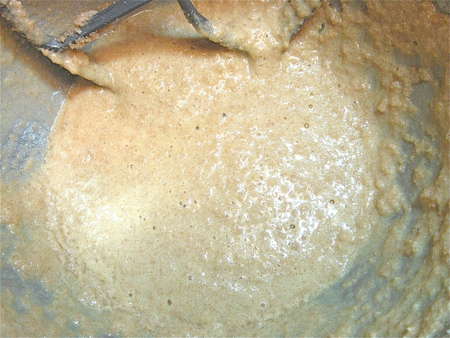 ...and mix again till well combined. The batter will be a little lumpy, kind of coagulated-looking; that's OK.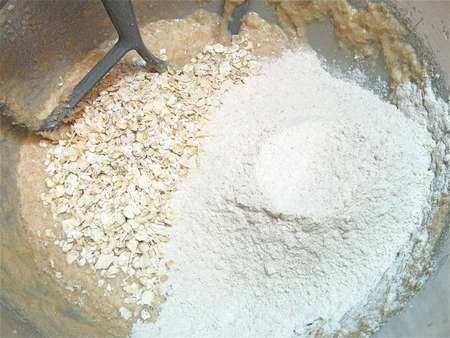 Add the white wheat flour and oats, and mix till thoroughly combined. NOW the batter will be smooth, aside from the oats. Add cinnamon chips or cinnamon sweet bits.
Mix to combine.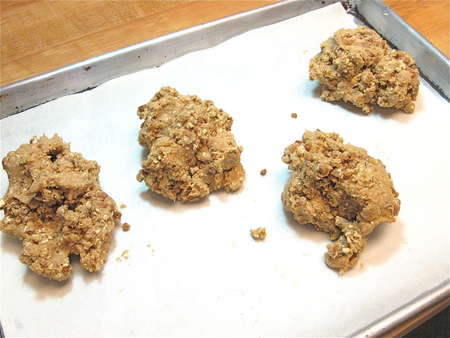 Divide the dough into four equal pieces, and place them on a lightly greased or parchment-lined baking sheet.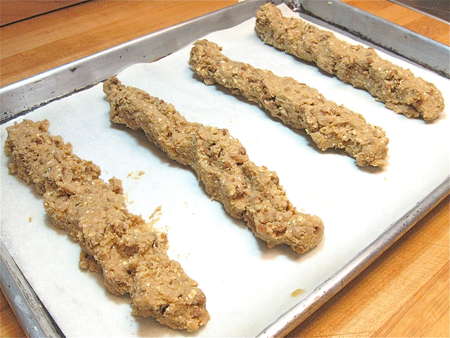 Wet your fingers, and stretch the sticky logs till they're about 10" to 11" long.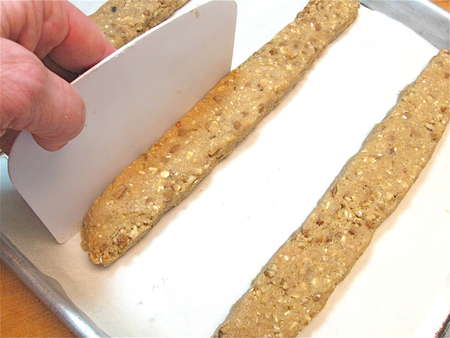 Using a wet bowl scraper and your wet fingers, smooth them into logs about 3/4" tall, and about 1 1/4" wide.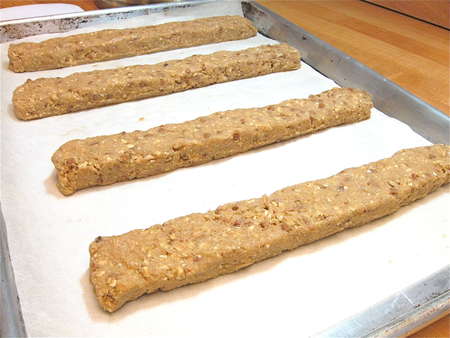 Like this. It's kind of fun, like working with clay.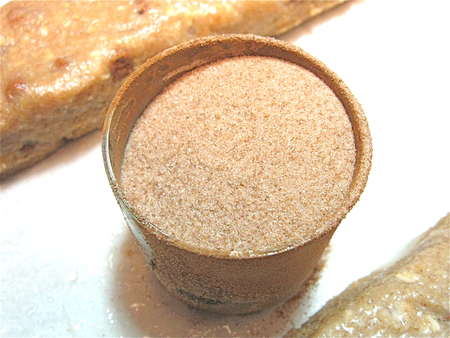 Next, get out your cinnamon sugar. I use our Cinnamon Sugar Plus. It's made with extra-fine sugar, making it easy to sift into a very even layer atop the biscotti; and Vietnamese cinnamon, whose higher oil content gives it bold, lasting flavor.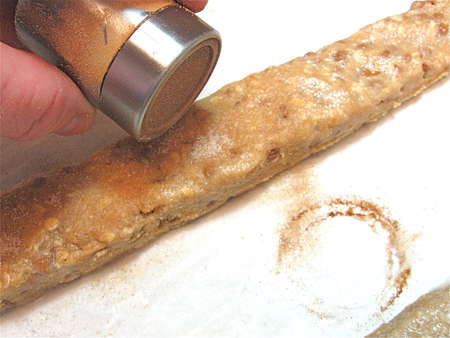 Spray your logs with water, and sprinkle with cinnamon-sugar.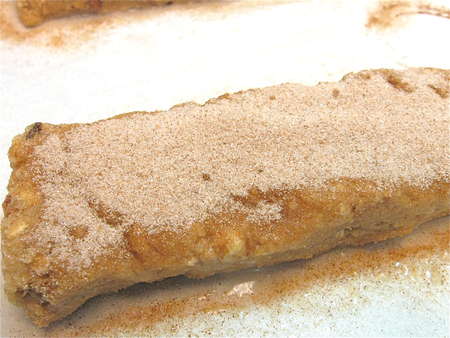 Be generous.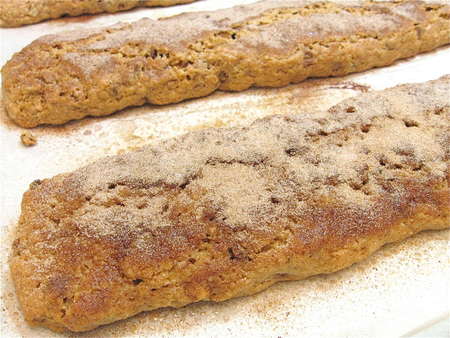 Bake the logs for 23 to 25 minutes, until they're starting to brown around the bottom edges. Remove them from the oven, and let them cool for about 15 minutes, right on the baking sheet. Spritz with water, sprinkle with additional cinnamon-sugar, if desired, and let them cool an additional 10 to 15 minutes.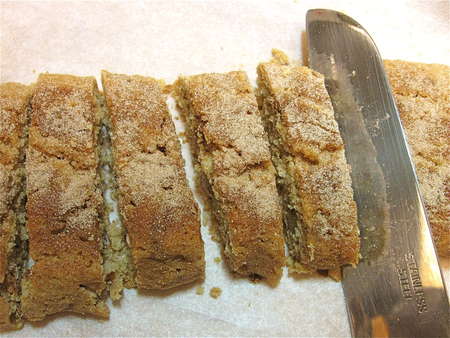 Use a sharp chef's knife to slice the biscotti crosswise, making 1/2" to 3/4" wide slices. This is a change from the usual "slice diagonally with a serrated knife" method. Since you're cutting crosswise (to make short biscotti) rather than diagonally, they're small enough to cut easily in one fell swoop, no sawing needed. If they seem to be crumbling a lot, let them cool a bit longer.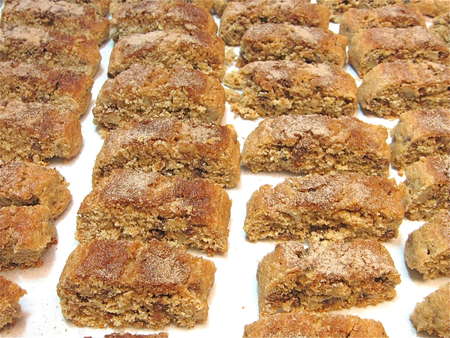 Line them up on the baking sheet they originally baked on. You can place them close together.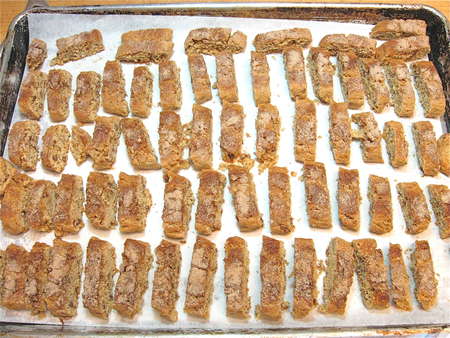 Like this. They're not the most gorgeous, perfect-looking biscotti, due to the coarser whole wheat flour and the chips and nuts; but remember, beauty is only skin deep.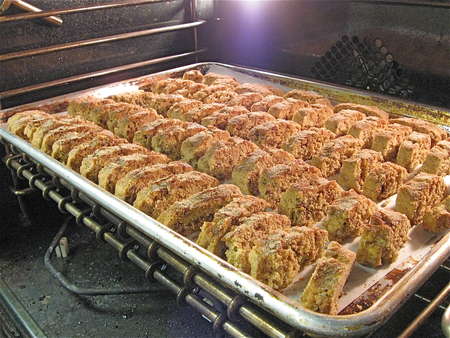 Reduce the oven heat to 325°F, and bake the biscotti for another 25 minutes or so.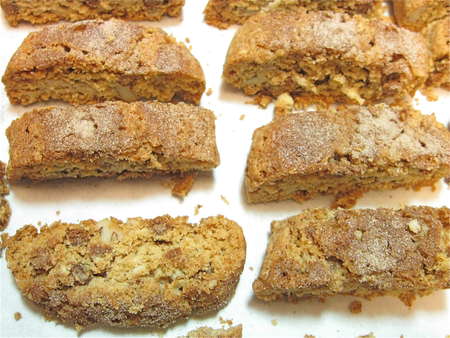 Their cut surfaces will be starting to brown, like the one at lower left. Again, let them cool right on the pan.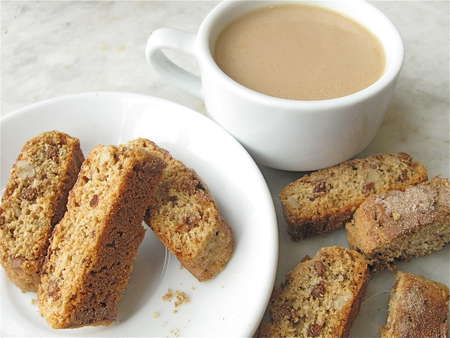 Biscotti and cappuccino—a marriage made in heaven.
So, let's not forget our cinnamon Flav-R-Bites vs. cinnamon chips test—which should you use? The Flav-R-Bites are really quite crunchy. If you're someone who likes chewing ice cubes and the like, you won't mind the crunch, and will love the assertive flavor. If you like a softer chew, choose the cinnamon chips.
Read, rate, and review (please!) our recipe for Whole-Grain Cinnamon Baby Biscotti.
Jump to Comments