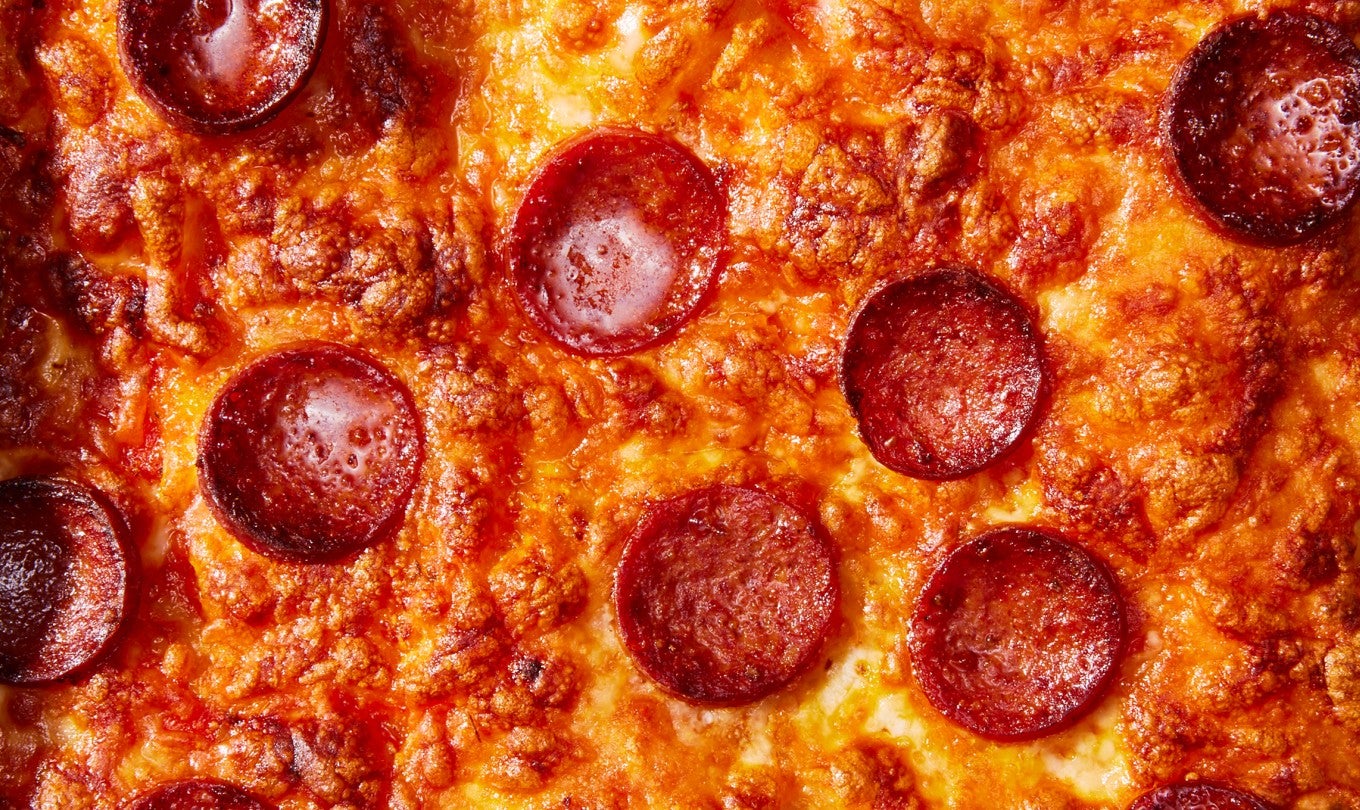 This versatile pan pizza recipe, which can be made in nearly any pan you have, produces an airy crust with a fluffy interior and crisp edges. It's also flexible (use your favorite toppings!), crowd-feeding, and make-ahead friendly — with a little planning ahead, it's perfect for a harried weeknight dinner. 
For more pizza inspiration and education, sign up for our Pizza School newsletter where you'll learn how to make fantastic pizza of all styles.
The Pick-Your-Pan Pizza was one of our Bake of the Week recipes for March 2023.
Yield
one Detroit-Style Pizza Pan, one 9"x13" pan, one half-sheet tray, or two 10" cast iron pizzas