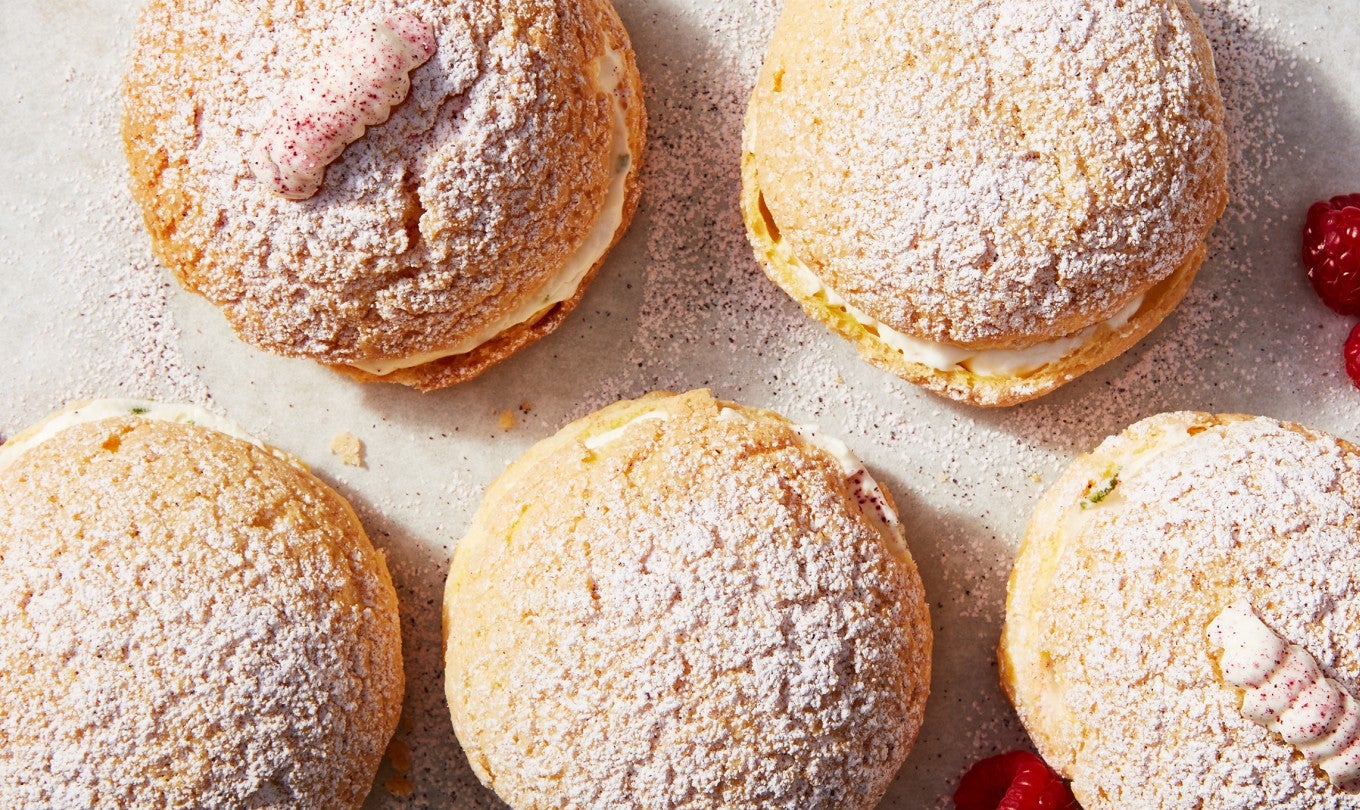 Craquelin Cream Puffs

These cream puffs get dressed up with a cap of sweet and crispy cookie dough (craquelin) on top. While the recipe calls for a filling of whipped cream infused with the bright floral flavor of hibiscus flowers and zesty lime, feel free to go your own route: From store-bought pudding and canned whipped cream to lemon curd, freshly whipped cream, and rhubarb compote, the variations are limited only by your imagination. 
The Craquelin Cream Puffs was one of our Bake of the Week recipes for April 2022.
Yield
16 filled cream puffs