Whether you're following a grain-free diet, or you're simply a curious baker wondering what all the hubbub's about over Paleo meals and nut flour recipes, there's much to uncover. The availability of flour alternatives has expanded dramatically in the last decade, and we've been in the middle of it all, testing, exploring, and learning how to make exceptional grain-free baked goods. 
It's easy to look at the label "grain-free" as a limitation, but the more we bake, the more we see it as inspiration.
To begin with, let's start with the obvious: We're called King Arthur Flour — emphasis on the flour! So you might ask yourself what we're doing talking about anything without grains, which has been our bread and butter (pun intended!) for much of our history.
We consider ourselves a baking company, above all else. That means helping people achieve the very best baked goods with our tips, guidance, expertise, education, tools, and ingredients. And that's changed over time: What people bake most ebbs and flows with the decades.
Today, more and more people are looking to bake deliciously without conventional wheat flour. As America's baking resource, that's just as much in our wheelhouse as teaching you to bake a classic white sandwich bread and providing the best all-purpose flour for it.
To really be able to best accommodate and guide bakers through the journey of grain-free baking, we knew we needed to source the ingredients ourselves — ones we know are of top quality and reliable for recipes.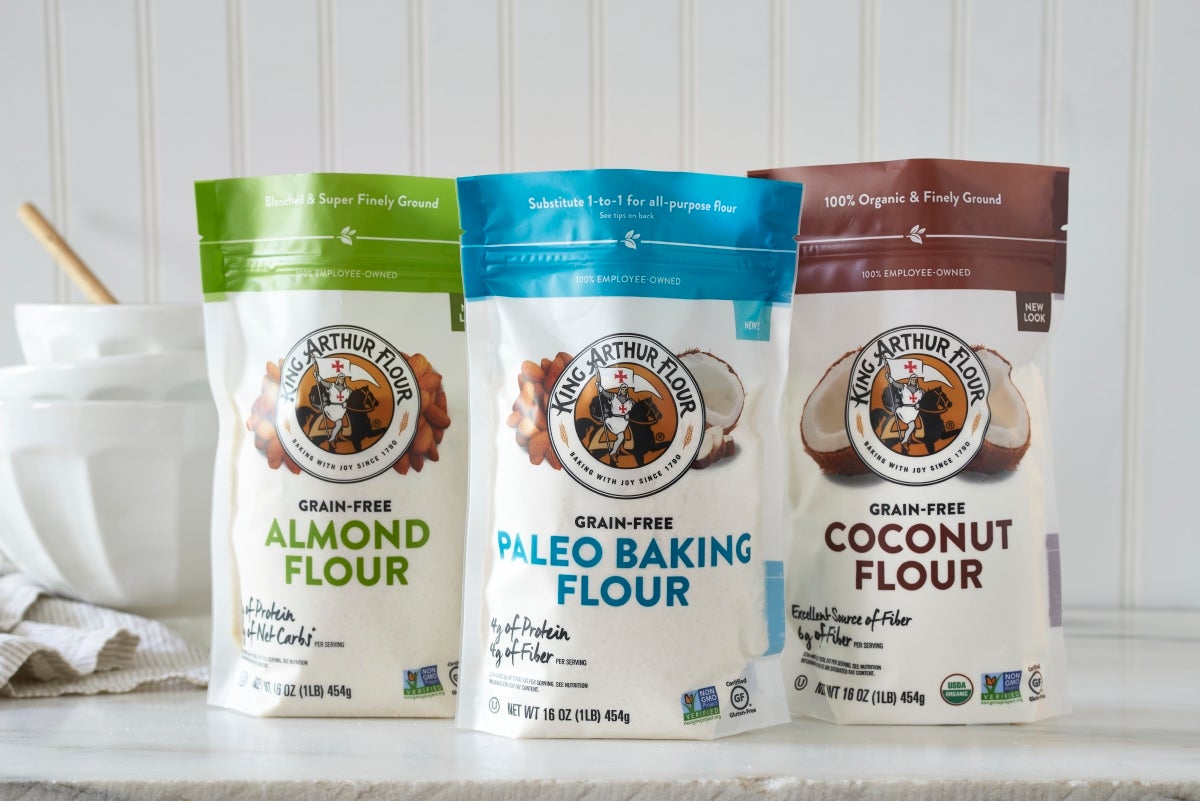 We've launched an entire line of grain-free flours, from almond flour to coconut flour to Paleo flour (a blend of coconut, cassava, and almond flours). Keep in mind that gluten-free isn't the same as grain-free, as many gluten-free flours include grains such as rice.
Once we had the right ingredients, we started experimenting with recipes! Each flour behaves differently: coconut flour soaks up much more liquid than other flours, which helps thicken batters; almond flour adds a wonderful moistness and density to baked goods, and Paleo baking flour yields the perfect pancakes.
Today, we want to share a few of our best successes, knowing that many of you are interested in eating differently, or just experimenting with something exciting in the baking realm. 
And these recipes do exactly that: They aren't a compromise or concession to not using conventional flour. Whether you're eating grain-free or not, they're spectacular enough to shine in their own right as simply excellent ideas for new baking inspiration. 
Let's get down to the highlights! 
Almond flour recipes
Almond flour is one of the easiest, and most impressive, grain-free flour options. We reveled in the discovery of its abilities: cakes were incredibly moist and light, with a fabulously mild and nutty flavor.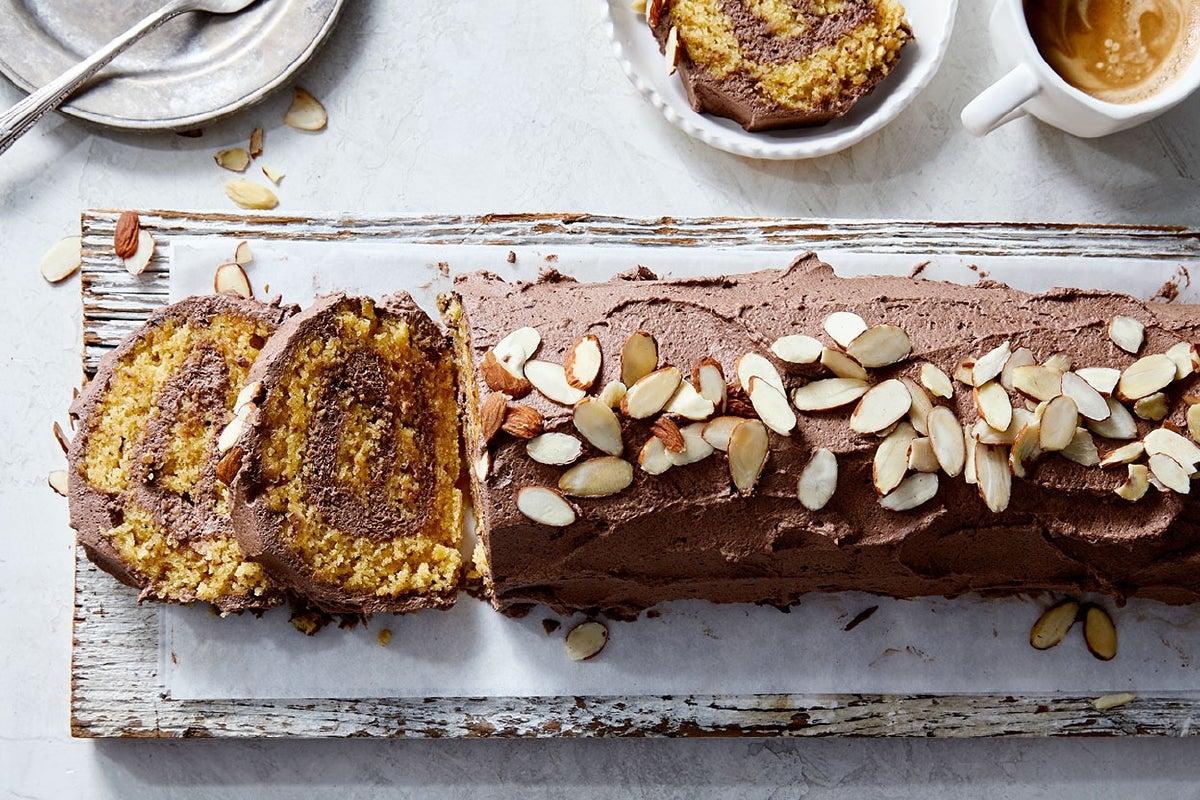 We use it to bake two crave-worthy cakes: our Almond Roll with a classic génoise-style layer, which is filled with chocolate whipped cream and shaped into an impressive spiral, and our Flourless Chocolate Nut Cake, which combines almond flour, lots of chocolate, and eggs to create a tall, dark, and decadent cake covered in rich chocolate glaze.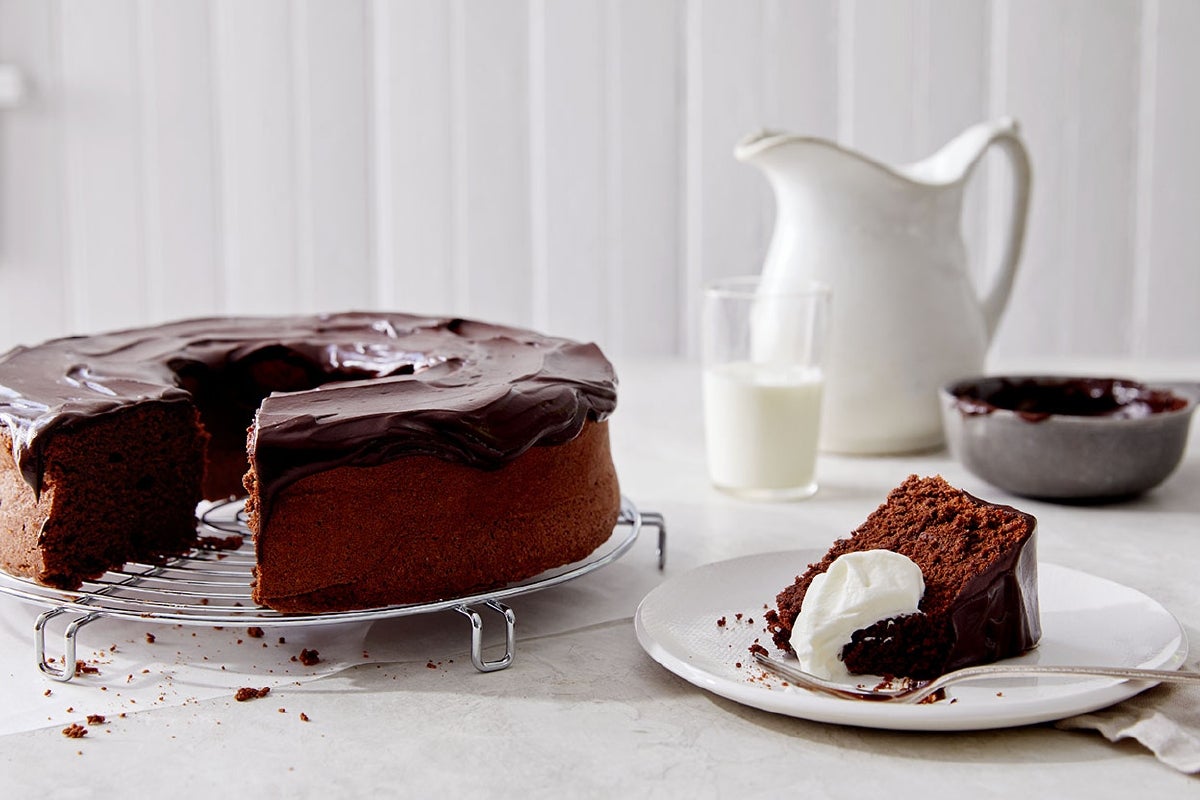 Add almond flour to a brownie recipe and voilà: grain-free Almond Flour Brownies. They're everything you want a brownie to be: deeply dark, rich, fudgy, and moist, with pools of melted chocolate throughout.
Coconut flour recipes
Coconut flour can really show off in two ways; you can use it in recipes for performance and texture and you can rely on it for its subtle coconut flavor.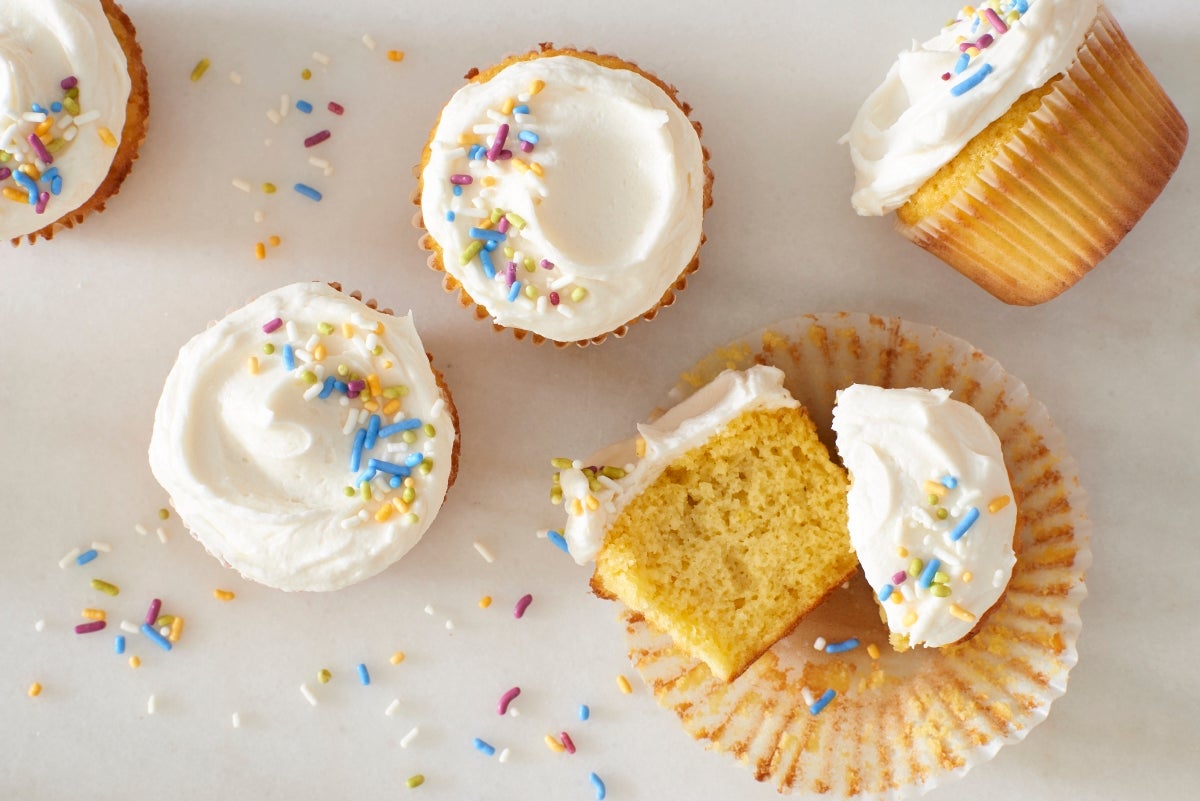 We especially like it for the latter, such as in our Vanilla Coconut Flour Cupcakes which boast a light tropical flavor that's perfectly matched with a light, creamy buttercream. (For a coconut buttercream, just stir in some coconut flavor or sweetened shredded coconut!) When you make them, the batter will look thin. But after just a few moments, the coconut flour absorbs most of the liquid, thickening the batter and baking up with a tender crumb.  
Or make the perfect homemade granola bar! These Coconut, Fruit, & Nut Bars are chewy and packed with seeds and dried fruit. Ideal for lunch boxes, a hiking snack, or even breakfast on the run.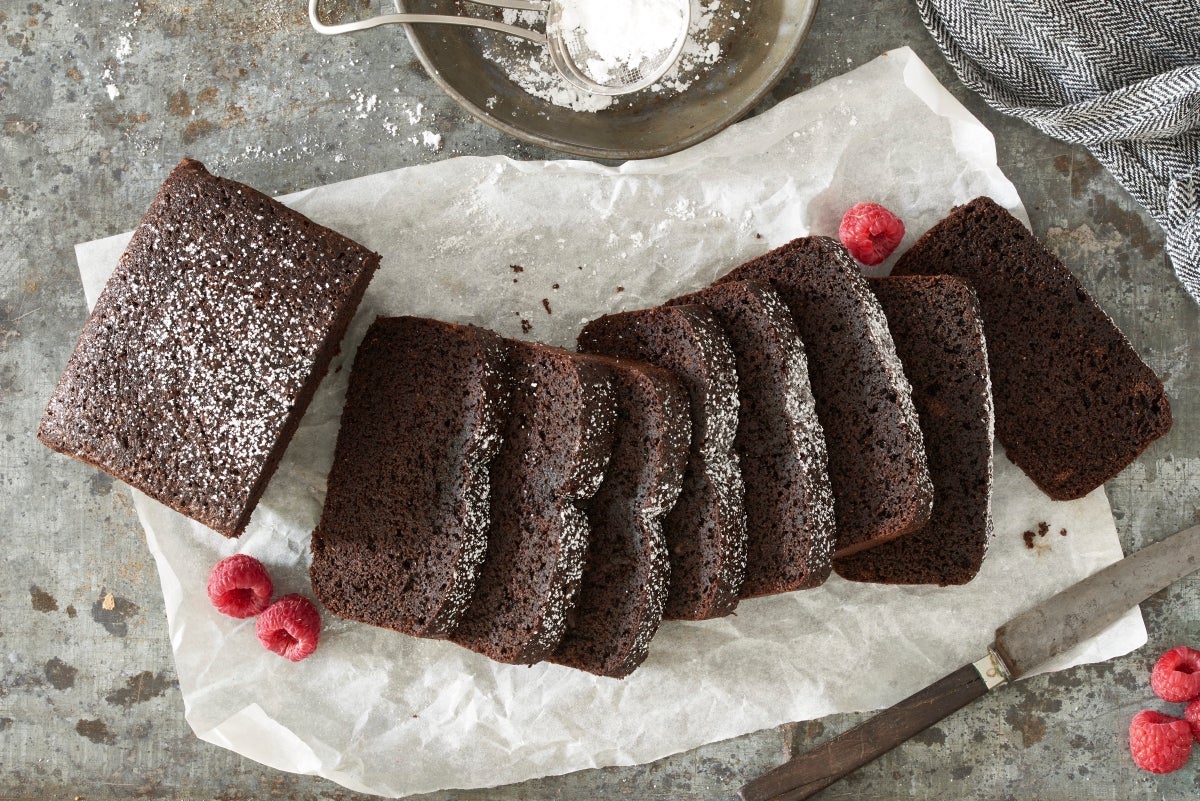 Not into coconut flavor? Our Chocolate Coconut Quick Bread is all chocolate: dense and moist and intensely rich with cocoa. (The recipe doesn't specifically call for a thick coating of chocolate ganache icing but, you know, we wouldn't tell you not to.)
Paleo flour recipes
Now, what is Paleo flour exactly? Our blend of almond, cassava, and coconut flours shines because of its balance of ingredients: the fats in almond flour keep baked goods moist, tender, and fresh for longer. Cassava flour adds viscosity, which lets eggs and leaveners do their job in keeping baked goods light. Coconut flour helps thicken batters and doughs with more fiber and moisture, too. 
The blend works beautifully in most non-yeast recipes, but it really stands out in recipes designed specifically for this flour. 
For an updated twist on a traditional favorite, our Grain-Free Wedding Cookies use Paleo baking flour to make a twin of the iconic version. Buttery and nutty with their snowy coating, no one will know they're grain-free.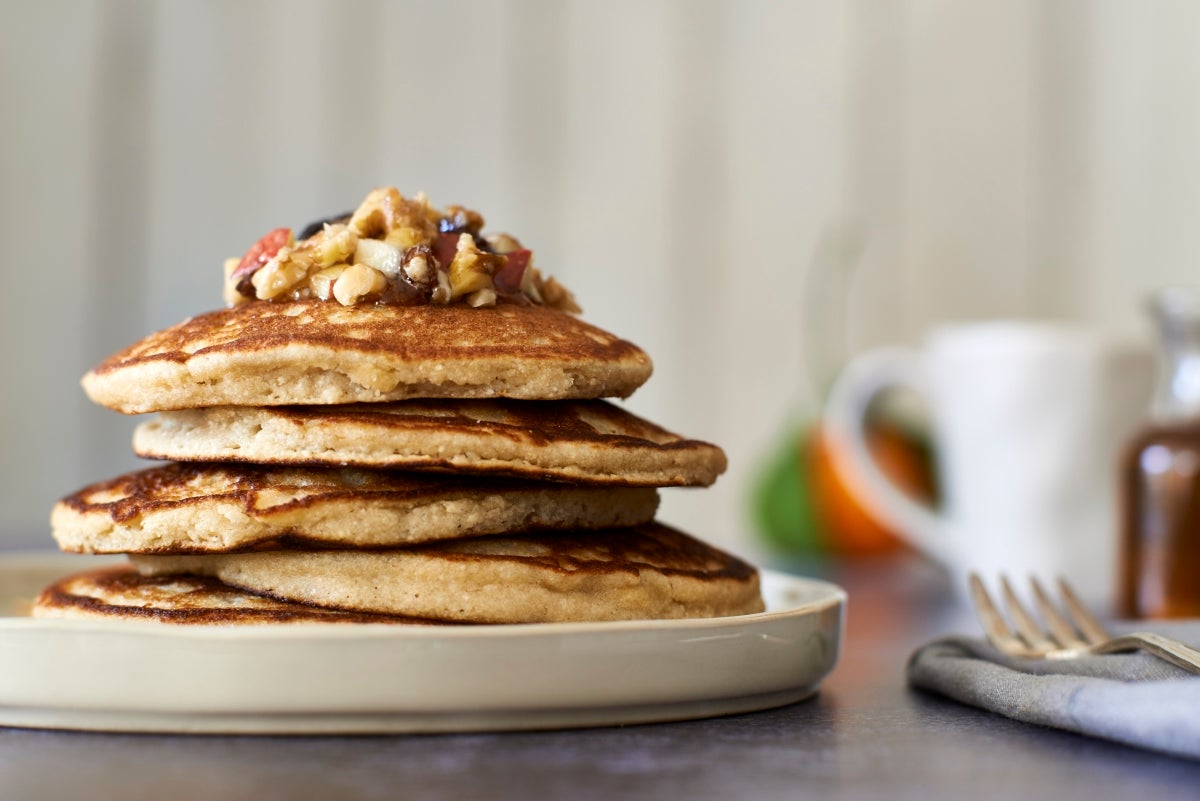 Pancakes made with Paleo flour are just as fluffy and tender as any diner-style short stack. We didn't stop there, developing recipes for other comforting classics like grain-free Paleo Waffles, Paleo Banana Bread, and Paleo Morning Glory Muffins.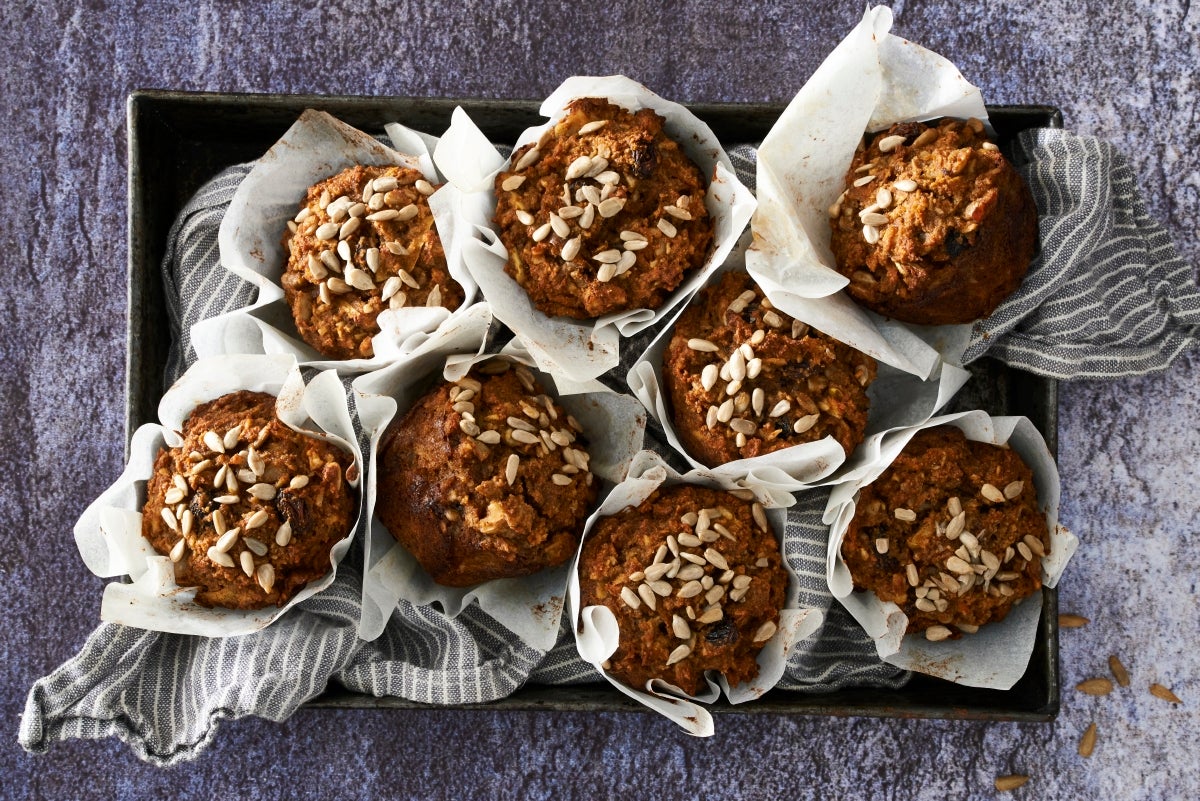 If you're interested in baking without grains, let your journey start right here. There are some fantastic surprises in store for you, including plenty of more grain-free baking recipes on our recipe site. Happy baking! 
Jump to Comments