Less fat, more flavor, better baking
Clever substitutes for butter and oil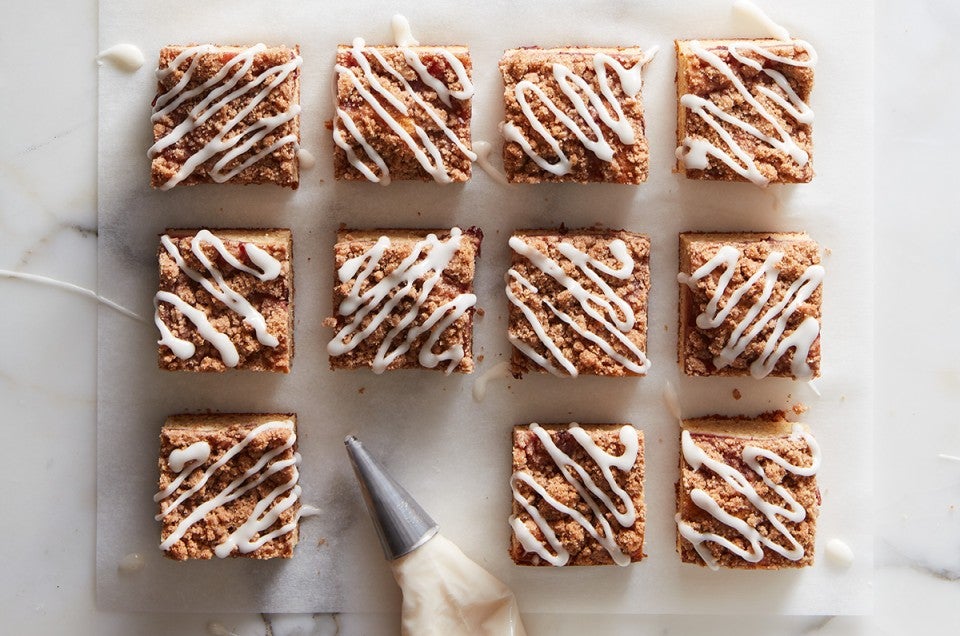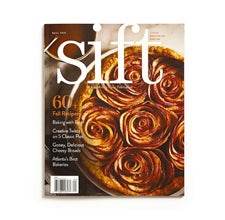 In the Fall 2018 issue of Sift Magazine, we look at ways to lower the fat in some of our favorite baked goods without giving up one bit of flavor. We put several household staples to work: low-fat dairy, applesauce, apple butter, and pumpkin. The results? Moist, delicious, better-for-you versions of the treats you love.
Butter and oil are a big part of the architecture that makes cakes and muffins so flavorful. They also prevent them from getting stale, keeping baked goods soft and giving them a delicate crumb. But there are other ingredients to reach for that make recipes flavorful and full-bodied, without relying so much on fat.
All of these riffs call for ingredients you probably have on hand. Once you taste them, they'll become a regular part of your rotation. These simple swaps help you reimagine how you can approach traditional baked goods: less butter, but better!
Less fat at breakfast
Cake for breakfast makes perfect sense when yogurt steps in as the dairy component. This lower-fat alternative takes the place of butter in our Yogurt Cranberry Coffeecake (pictured above) and balances the sweetness in the batter. With a tender crumb, spiced streusel, and tangy cranberries, this coffeecake is a delight with every bite.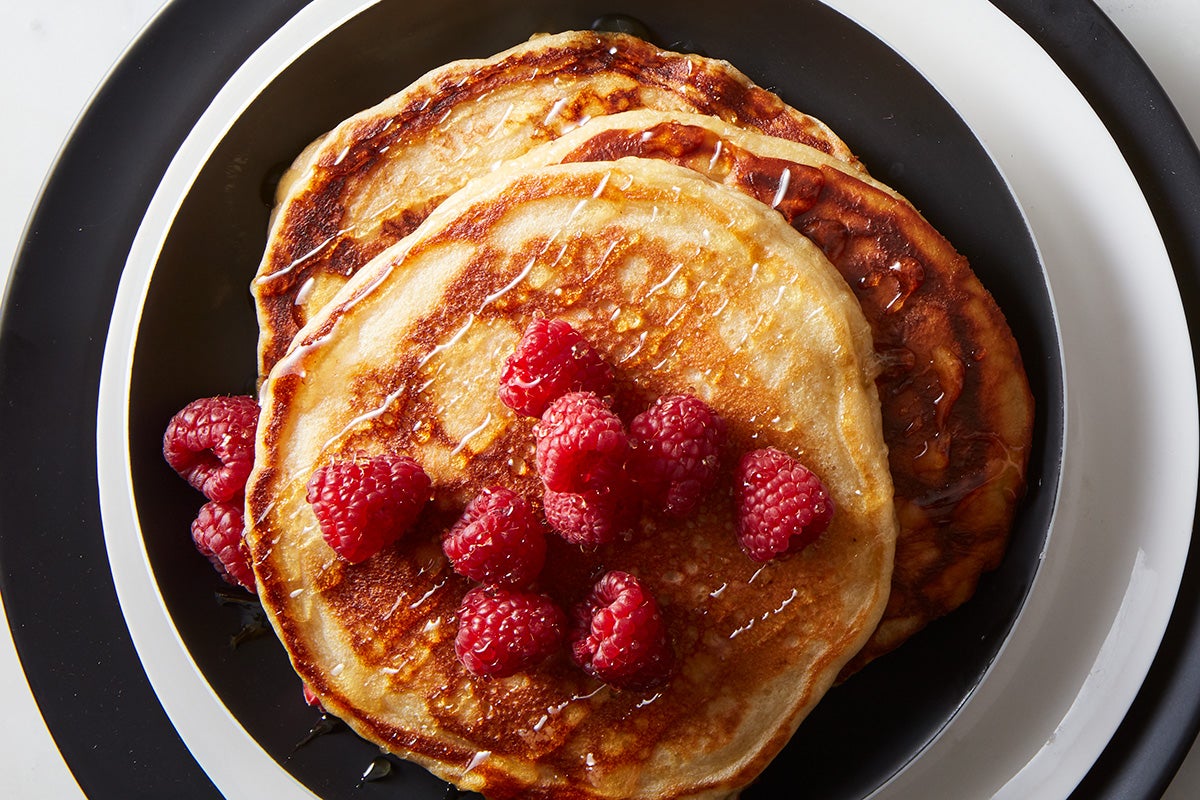 Combining oats and yogurt isn't new at the breakfast table, but when you turn them into pancakes you get a light, tender, and delicious short stack. Drizzle a bit of honey on our Oat and Yogurt Pancakes and top with fruit.
The recipe calls for 1 1/4 cups plain yogurt, but you can swap in Greek yogurt. Just whisk together 3/4 cup Greek yogurt with 1/4 cup milk.
More interested in pancakes for dinner? Top these pancakes with a savory salad or serve them next to stew.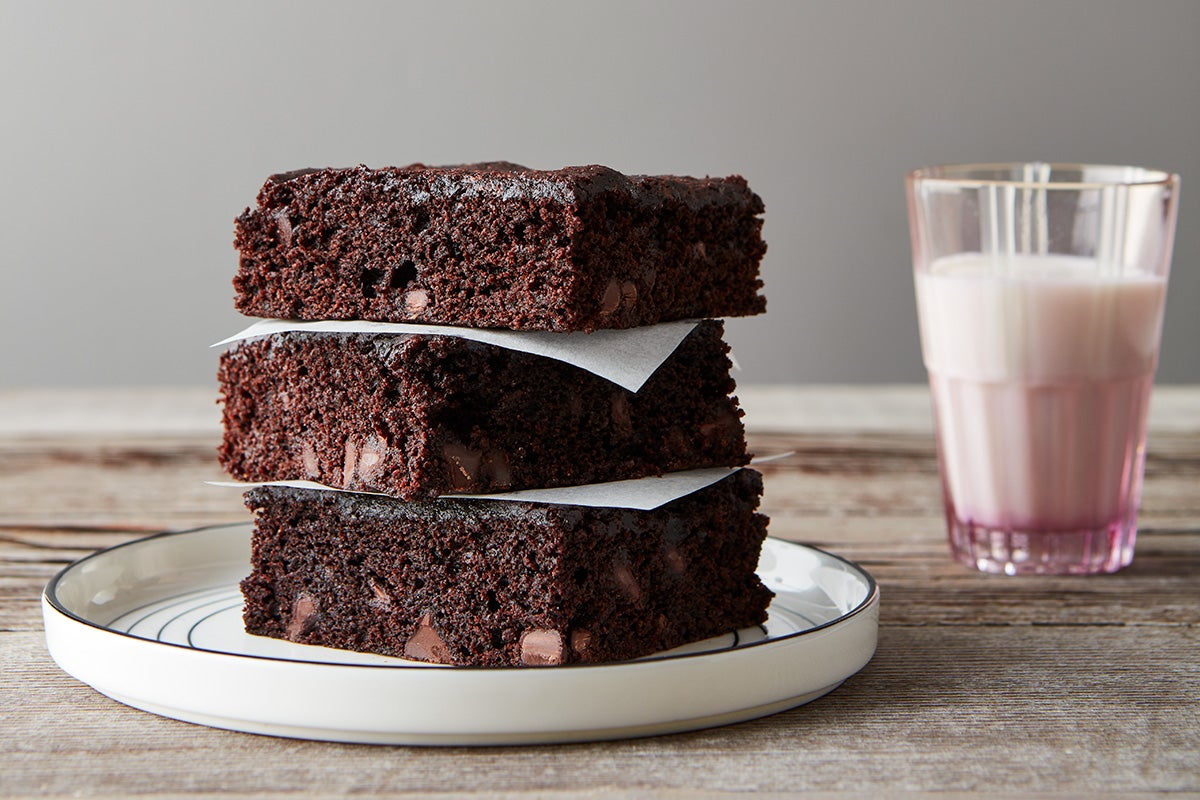 Apples working miracles
Most of us know the basics of brownies by heart: Cocoa, sugar, eggs, a little bit of flour, and butter. A lot of butter. Get ready for an amazing changeup. Meet our Better (for you) Brownies.
Fruit — in this case, apples — is a brilliant substitute for fat, adding both moisture and a subtle sweetness. Draining the liquid from applesauce (we use a strainer lined with a coffee filter) before adding it to this batter creates a dense, moist, VERY chocolatey brownie. You'll be amazed.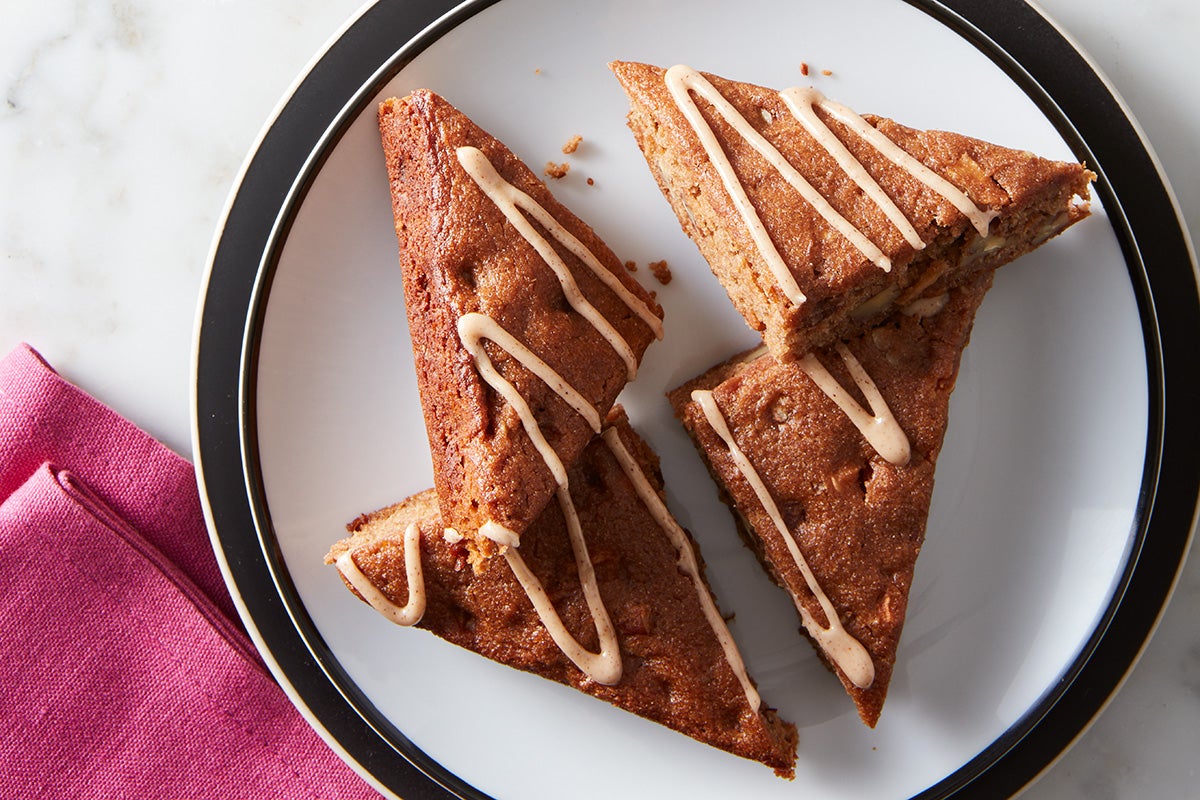 Applesauce's more-concentrated cousin, apple butter, is another key to baking with less fat. These Apple Cinnamon Bars are a lower-fat, make-more-often spin on apple cake. Apple butter is the key to their flavor and texture, which is nicely spiced and luscious.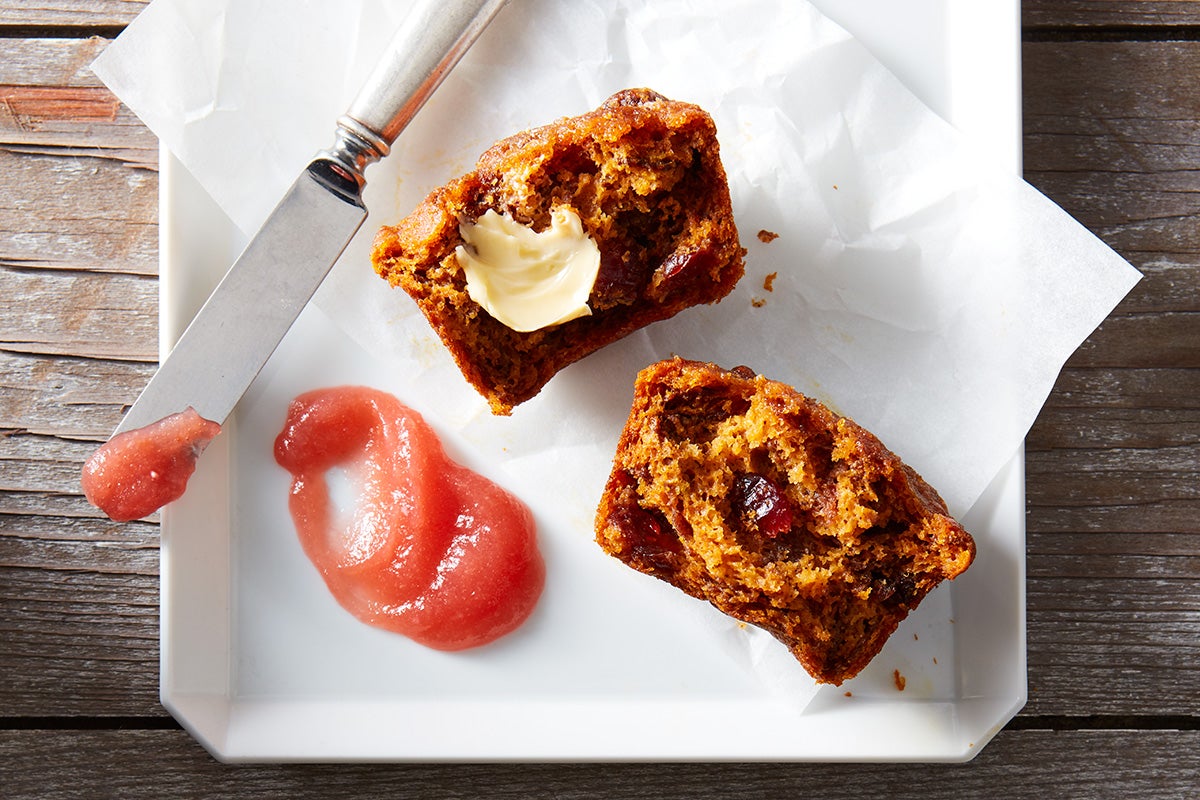 Vegetable purées? Pure genius.
Pumpkin purée is an unexpected star in bran muffins, a recipe that often relies on a hefty pour of vegetable oil for its signature moist crumb. Pumpkin is 85% moisture, tastes great with a hint of spice and sweetness, and replaces a lot of the fat in a typical bran muffin recipe. Pumpkin Bran Muffins have a bit of spice, are studded with dried fruit, and make for a great on-the-go snack.
Baking and cooking with less fat can be easier than you thought. Because you probably have most of these champion ingredients handy, we think you should give these recipes a try.
Do you have any other favorite ideas for cutting the fat in your recipes, while keeping great flavor? Let us know in the comments below; we'll have our forks ready!
Jump to Comments