Bar cookies bring it all
Simple, reliable, stunning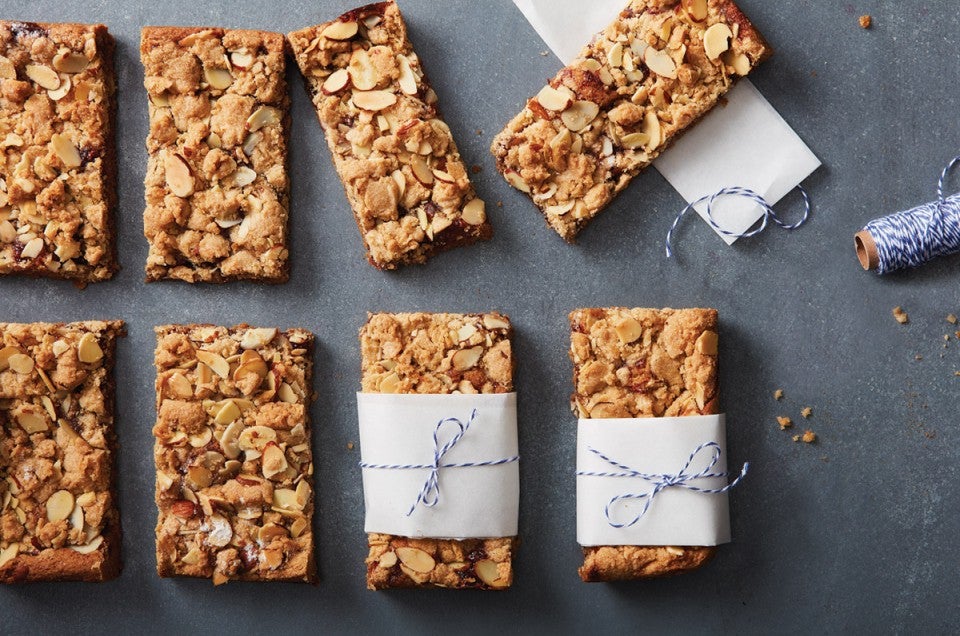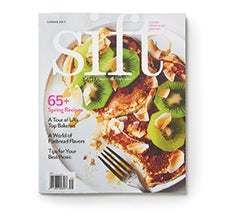 In the Spring 2017 issue of Sift, we put together a collection of eminently packable, portable bar cookies. Bar cookies are wonderful for summer picnics, suitable for student's lunch boxes, and the perfect baked good to put in care packages or give as a gift. If you're looking for flavorful take-along treats, we're happy to oblige. Join us on this tour of bar cookie bliss.
Everyone should have a few reliably simple, go-to desserts. Bar cookies can be some of the most memorable recipes you bake, requiring nothing more than a bit of planning, mixing, spreading, and time in the oven. We've taken a new look at this old favorite cookie genre and been delighted with what we found.
Bar cookies are uncomplicated, feed a crowd with a minimum of fuss, and have a wide variety of flavors and textures to choose from. Whether for buffet, bake sale, picnic, or present, it's time to break out your mixing bowl, start your oven, and get ready to raise the bar.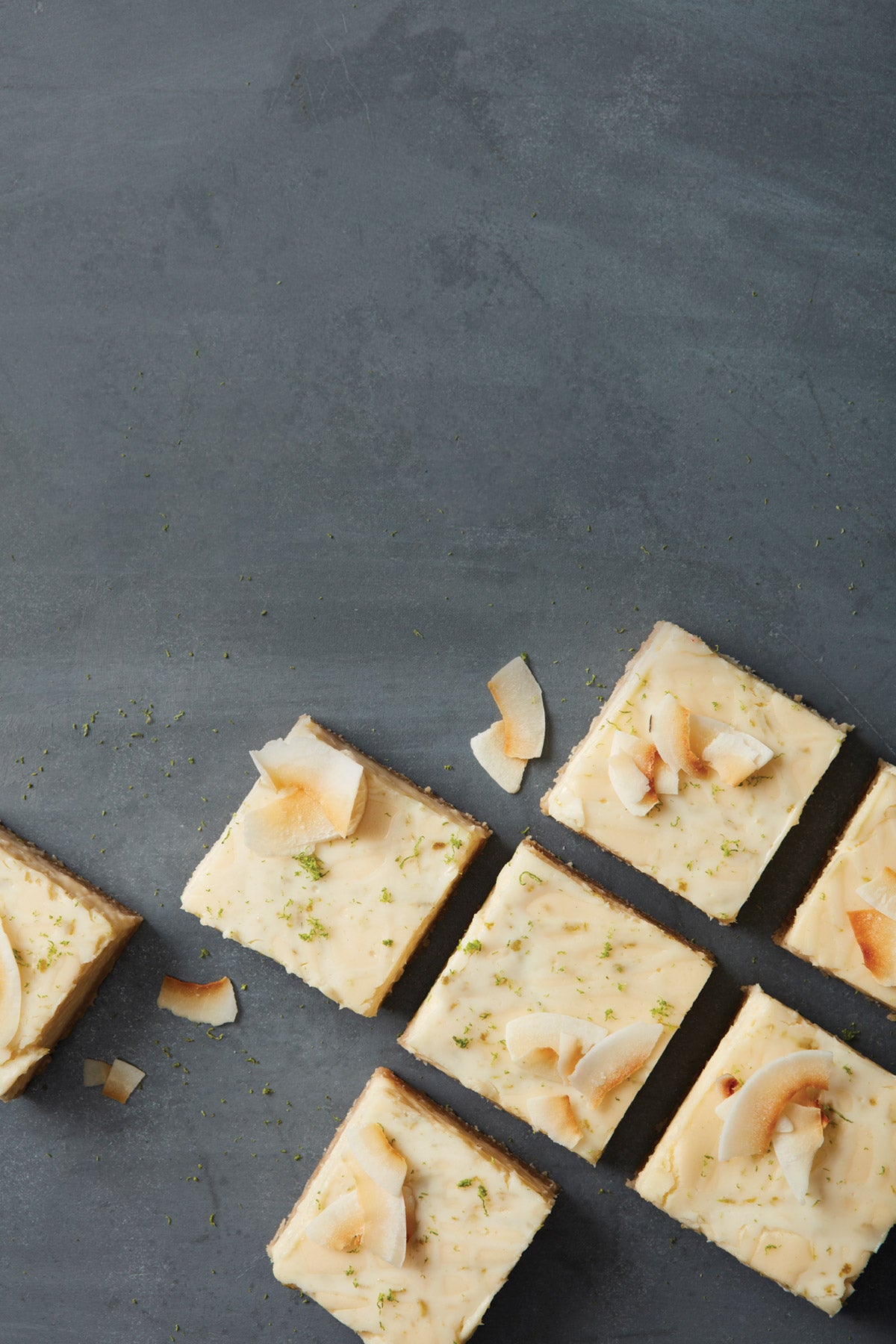 Creamy and slightly tart, these squares combine the whimsy of key lime pie with the richness of cheesecake, nicely accented with a tropical coconut kick. We top them with a bit of fresh lime zest and some lightly toasted large-flake coconut.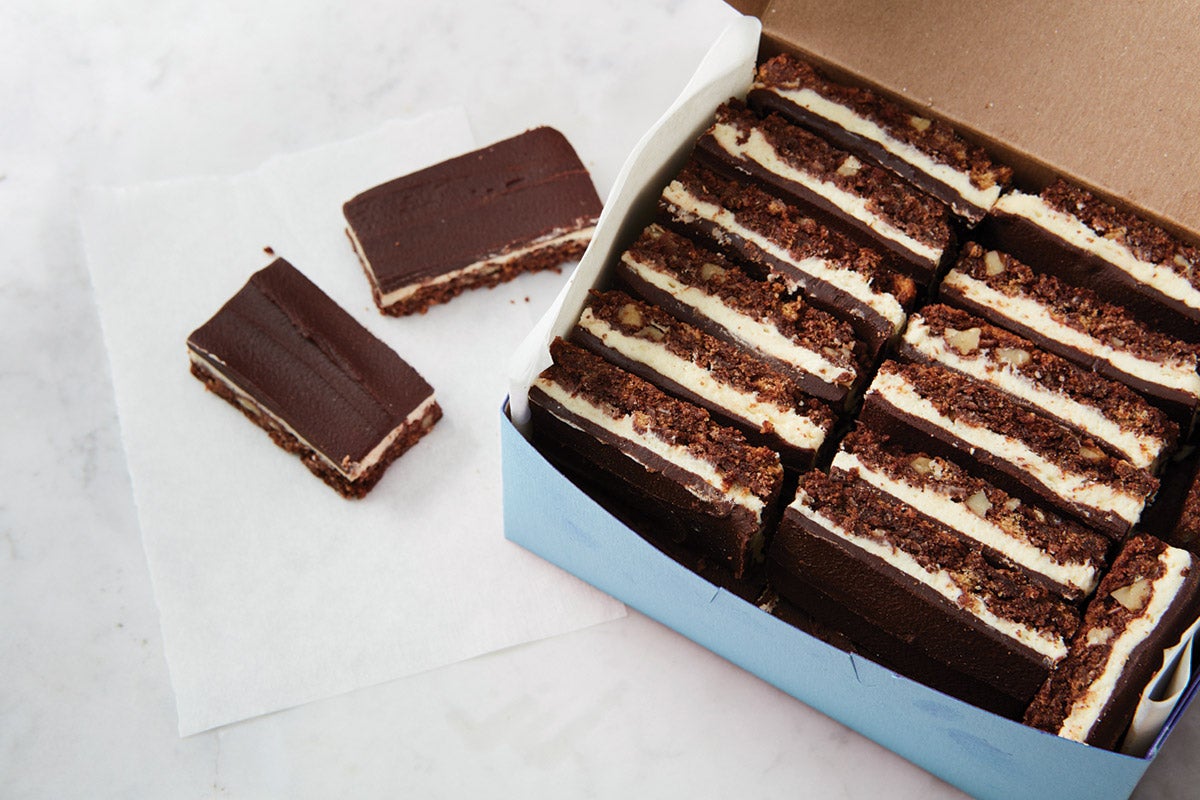 These layered bar cookies hail from British Columbia, where they debuted in a 1952 fundraising cookbook for the town of Nanaimo, on Vancouver Island. The decadent, nutty treats have been delighting the world of cookie lovers ever since.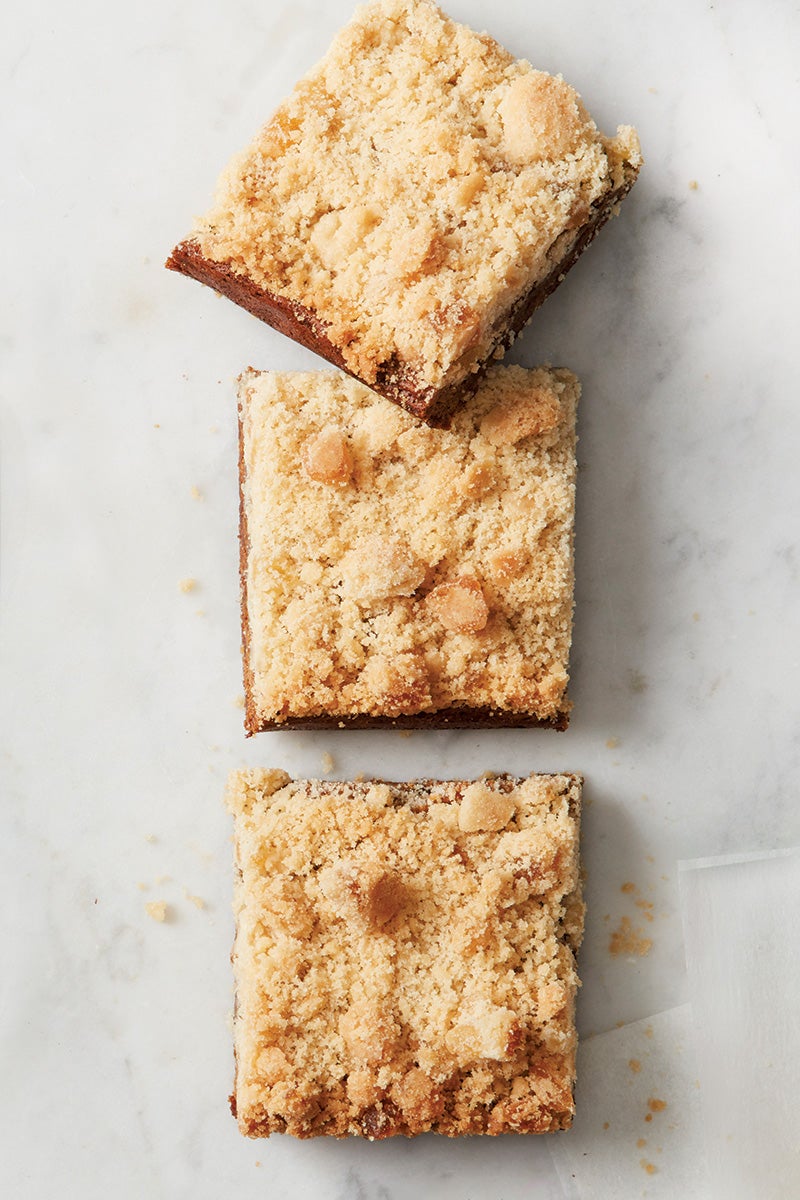 Chewy and spicy-sweet, these bar cookies will have ginger lovers falling head over heels. First, bake a thin gingerbread base. Next, mix up buttery, gingery streusel. Sprinkle over the base, and give it all a little more time in the oven. The results are amazing, excellent with a cup of tea. Or try them for dessert with some fresh fruit on the side.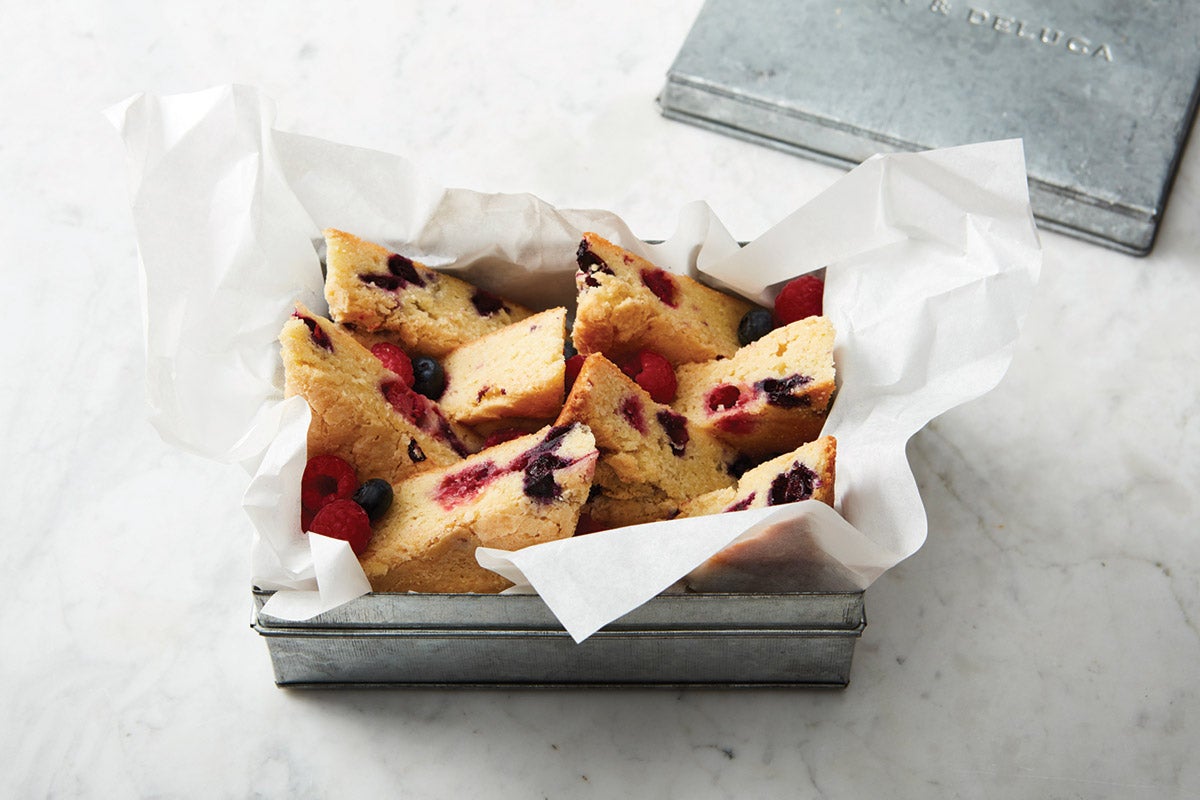 Moist and bursting with berries, these colorful blondies are an easy, portable dessert. The recipe is for an 8" square pan, but if you're feeding a crowd, double it and bake in a 9" x 13" pan.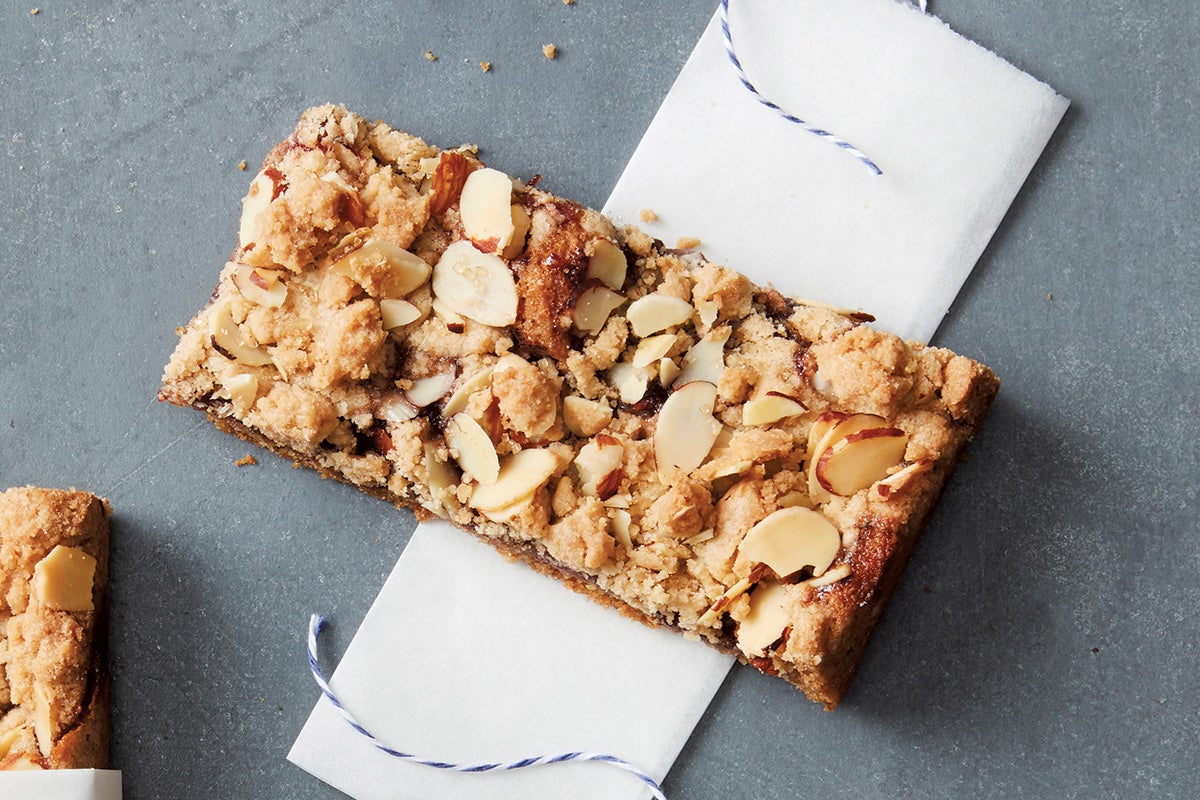 These dressed-up bars are based on King Arthur's versatile gluten-free cookie mix. The recipe makes a good-sized batch of bars with a sweet, jammy center and a nutty, crunchy topping. A tip for best results? Bake these bars in a metal pan instead of glass. Glass pans hold on to heat, and will give you hard, over-baked edges.
Bar cookies: The first cut
Cutting bar cookies in the pan can be cumbersome. We solve the problem by lining our bar pans with parchment before baking, with the extra paper coming up the long sides of a 9" x 13" pan. Secure the paper to the pan with metal spring clips.
After the bars are baked and cooled, loosen the short ends with a table knife. Unclip the paper and use it to lift the bars up and out of the pan. Place them on a cutting board, where it's much easier to portion neatly. For more information and photos, check out our post on baking with a parchment sling.
Our favorite tools for cutting up bar cookies are a rigid dough scraper and our trusty bench knife. The dough scraper is great because moist bar cookies don't stick to it; the bench knife is ideal when you need to cut through a firm base layer.
Whatever the occasion, if you're looking for a simple baked good that makes a big impression, these bar cookies from Sift magazine are there for you. Give them a try, and please let us know what you baked! What occasion were they for? How big a hero were you? We look forward to hearing about it in the comments below.
Jump to Comments