Holiday cake bakers, let's talk about your fruitcake timeline. Whether you're gifting the traditional fruit- and nut-studded cakes or eating them at home, you should ideally start the process 6 to 7 weeks before you plan to enjoy them.
If you'll be giving them away the week leading up to Christmas, you'll need to start baking this week or next! I know, I know, it feels wickedly early for holiday baking. That's why we're here: to guide you through the process and to offer up helpful reminders of when (and what) to bake.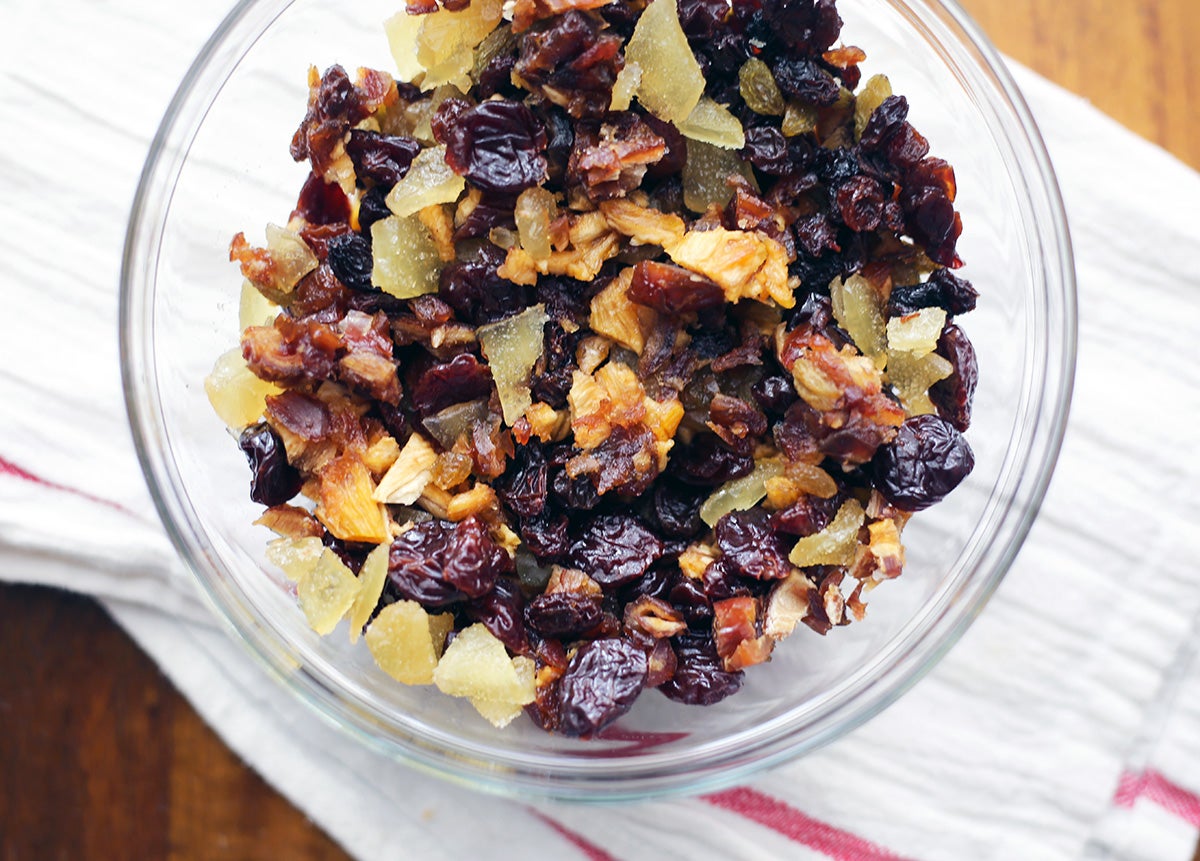 We hear the same common concerns about fruitcake. First, does it really keep for weeks safely? Second, isn't fruitcake really rather awful-tasting? And third, what if I forget to bake it ahead of time?
Let's address the first concern. Fruitcake does keep for weeks! The buttery, eggy batter is dense with dried fruit, candied fruit, nuts, and often alcohol (traditionally brandy or rum). Dried and candied fruit have what we call "low water activity;" bacteria often require moisture to reproduce, so cakes packed with dried fruit are safe to keep for weeks, and will remain shelf-stable if tightly wrapped. To make sure your fruitcake doesn't dry out, unwrap it every few days and brush it with rum, brandy, or a simple sugar syrup.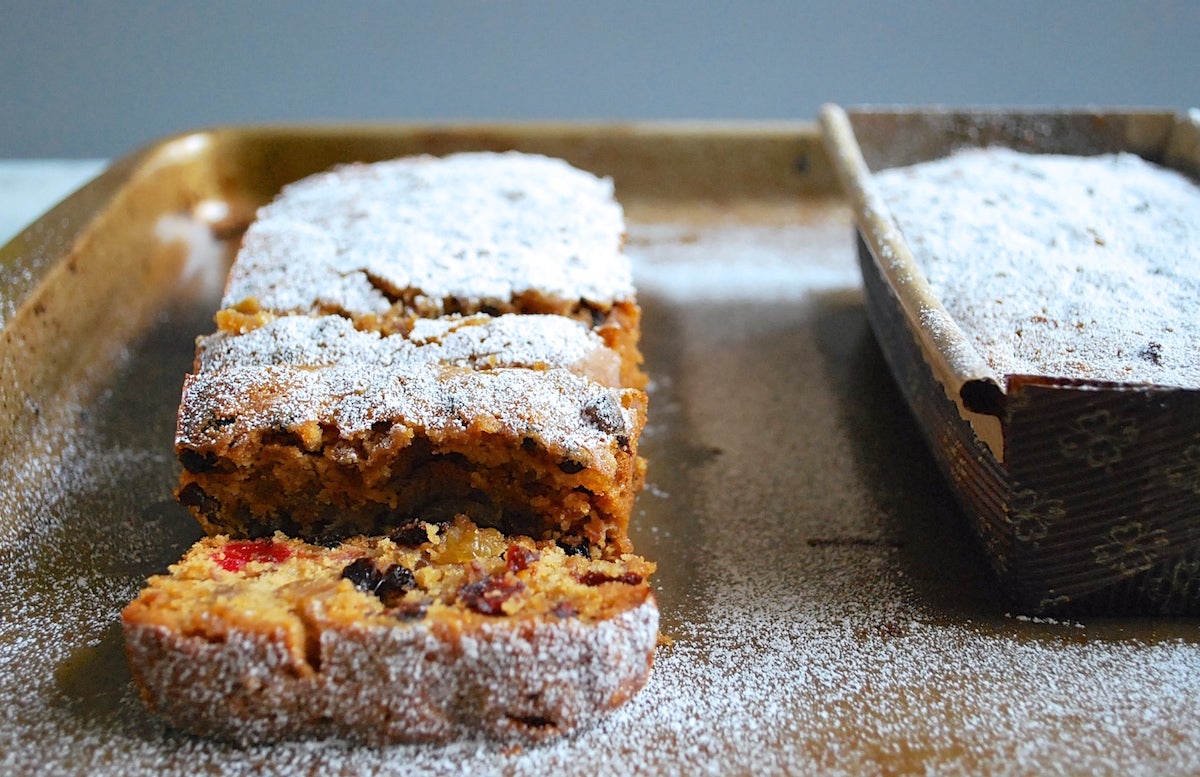 Next up: the taste. Fruitcake is likely the most maligned dessert in the history of baked goods. Too many poorly made versions, sticky with dyed candied fruit and overly sweetened with sugar, have given fruitcake a bad rap.
That's a shame, because the equation of buttery cake batter laced with good dried fruit and your favorite toasted nuts and doused with rum is nothing short of brilliant. (And head here to read about my conversion last year to a fruitcake-lover!) If you start with the right recipe (try this one, this one, or this one), you'll end up with a delicious traditional cake that will convert all your friends, too.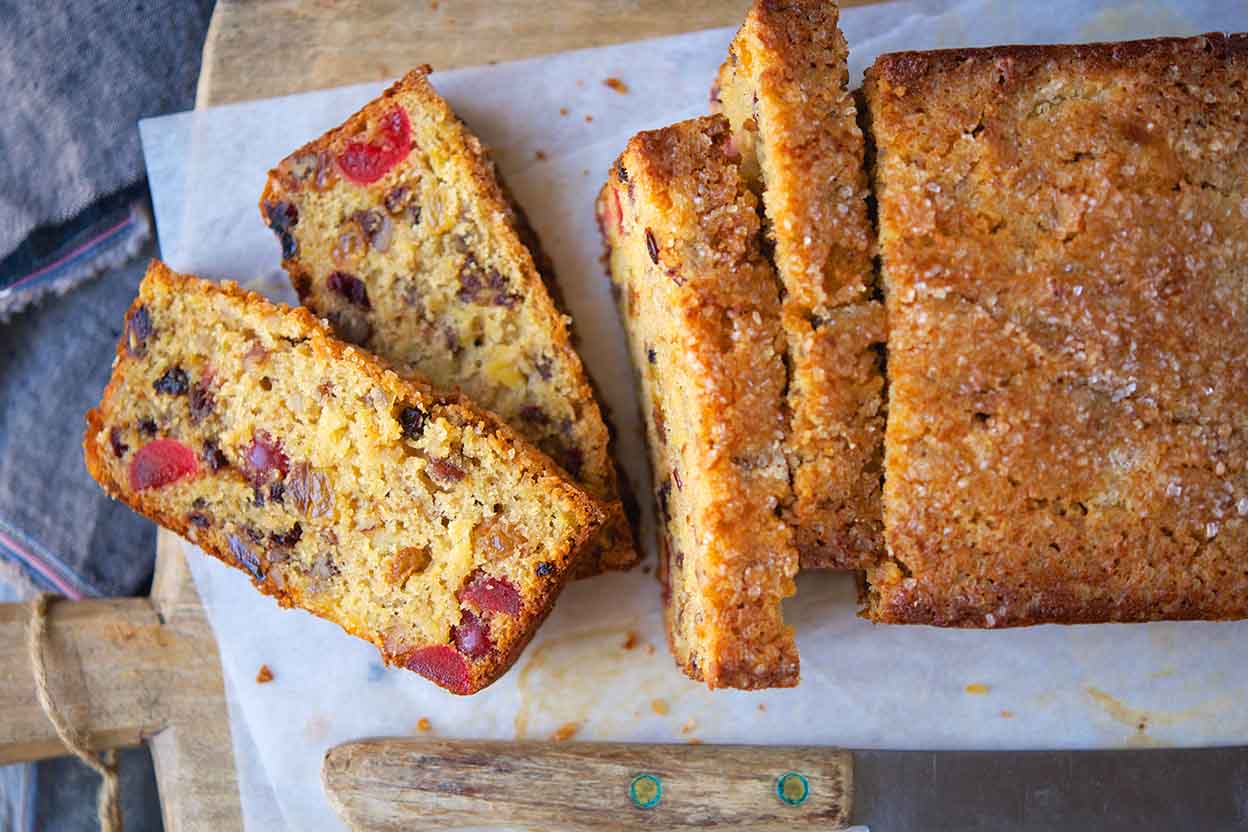 Lastly, what if you aren't organized enough to start your holiday baking six weeks ahead of time (shocking, I know)? If you're a procrastinator, or pressed for time, don't fret. You can mix up a last-minute batch of our quick 90-Minute Fruitcake for gifting. It's more of a quick bread than a traditional fruitcake, but has all the same traditional dried-fruit flavor and dense, moist texture.
Convinced? Even if you're not, I hope you'll trust us and give it a shot. I promise these recipes will win you over. And even better, if you follow our timeline, you'll have a stash of homemade, edible gifts all wrapped weeks ahead of time for friends, colleagues, doormen, teachers, and more.
Let's bake! Here's your playbook for fruitcake success:
Fruitcake timeline
Up to 7 weeks out (or as close as the day before): Bake your fruitcakes. Let the cakes cool, and wrap tightly in plastic wrap. Store the cakes at room temperature until ready to gift or eat.
You can bake your fruitcakes just before enjoying them, just be aware that the longer they "rest" and get brushed with liquid, the more moist and flavorful the end result will be.
Each week after baking: Unwrap your cakes, brush with the liquid of your choice (refer to your recipe), and rewrap tightly.
Fruitcake recipes
We've got a number of excellent fruitcake recipes for you to try. Here's a sampling of our best-loved versions, but you can find even more here:
Everyone's Favorite Fruitcake: The cake that will please even the most stubborn of fruitcake haters. A touch of cocoa powder gives it a dark color; use boiled cider and rum for the richest flavor.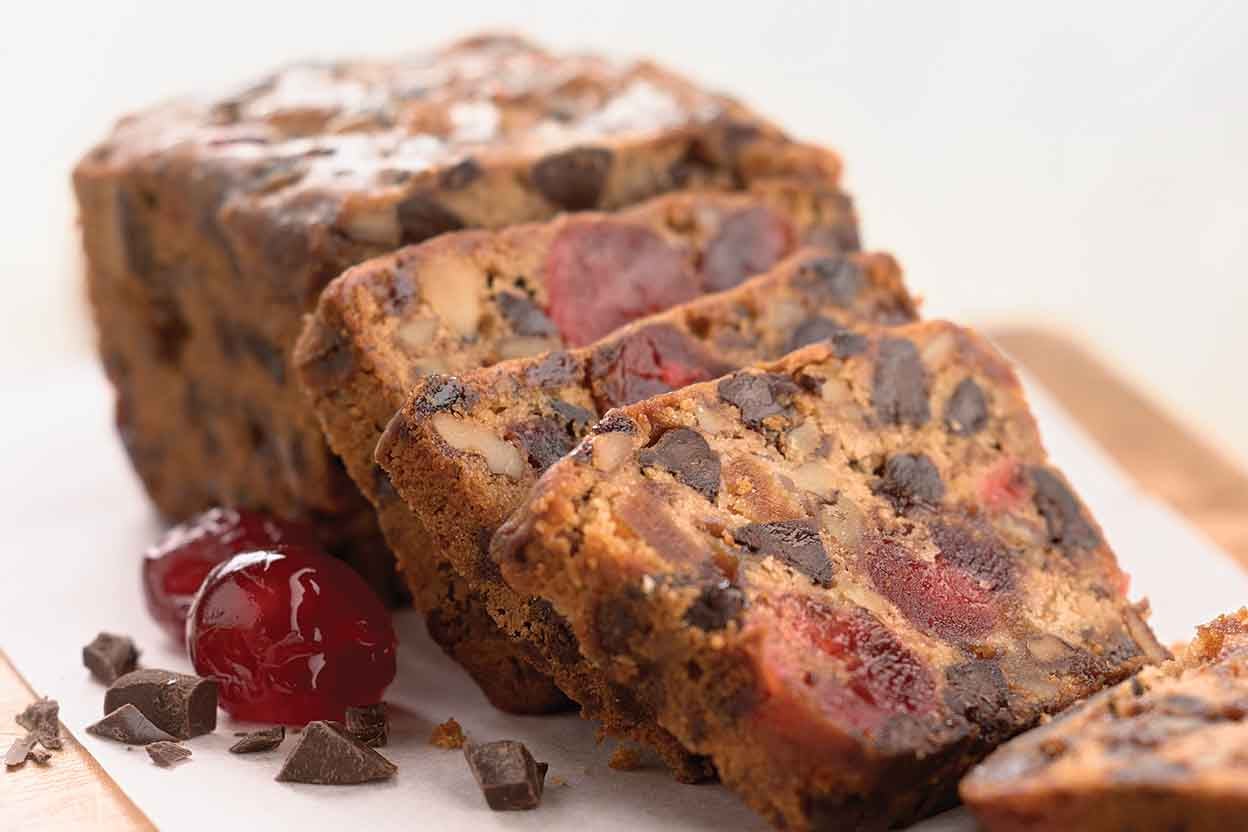 Chocolate Cherry-Berry Fruitcake: One more reason why chocolate chunks make everything better. Using our jammy bits creates melty pockets of sweet, bright fruit.
Golden Fruitcake: Simple and classic, this golden cake is easy to customize with your favorite dried fruits and nuts.
Fruitcake finishing touches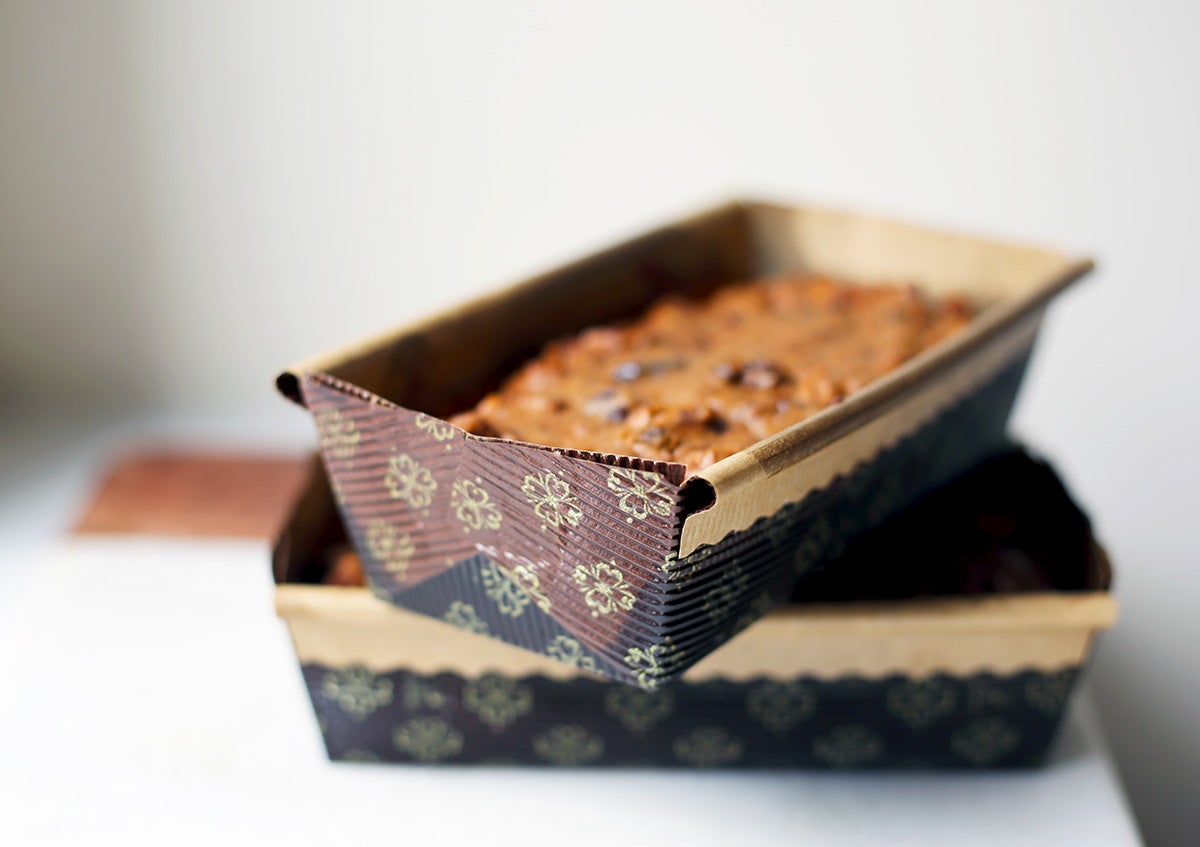 If you're planning to gift your fruitcake, make it easy on yourself and bake it in pretty paper pans. You won't need to transfer the cakes, and the pans make transport and wrapping simple. Wrap the pans in clear gift bags and tie them with festive baker's twine. Even better, label them using these glittered gift tags.
For decorating, you can top your cakes with candied fruit or candied citrus peel just before baking.
You've got everything you need now for fruitcake success, so kick off the holiday baking season today!
Jump to Comments