You won't believe your eyes when you see how easy these gluten-free shortcakes are to make! Which is part of the reason why we're so excited to share this recipe with you.
The other reason? It's almost berry season here in Vermont! This is definitely one of our favorite times of year (although fall is quite special here too) because baking with sweet, juicy berries is simply the best. Whether we're using them in our morning pancakes, baking a batch of tender muffins, or serving up a light and fluffy cake, we're in for any and every excuse we can find to use up those summer berries!
Strawberry shortcake? Definitely one of the best.
To make this gluten-free shortcake, we actually just made a slight tweak to our easy gluten-free biscuit recipe, which meant we were able to keep the ingredient list short and sweet, and prep time to a minimum. From start to finish, I think it took us no more than 20 minutes. Ready to see how to make them? Let's dive in!
We'll start by preheating the oven to 450°F. Then line a baking sheet with parchment paper and set it aside.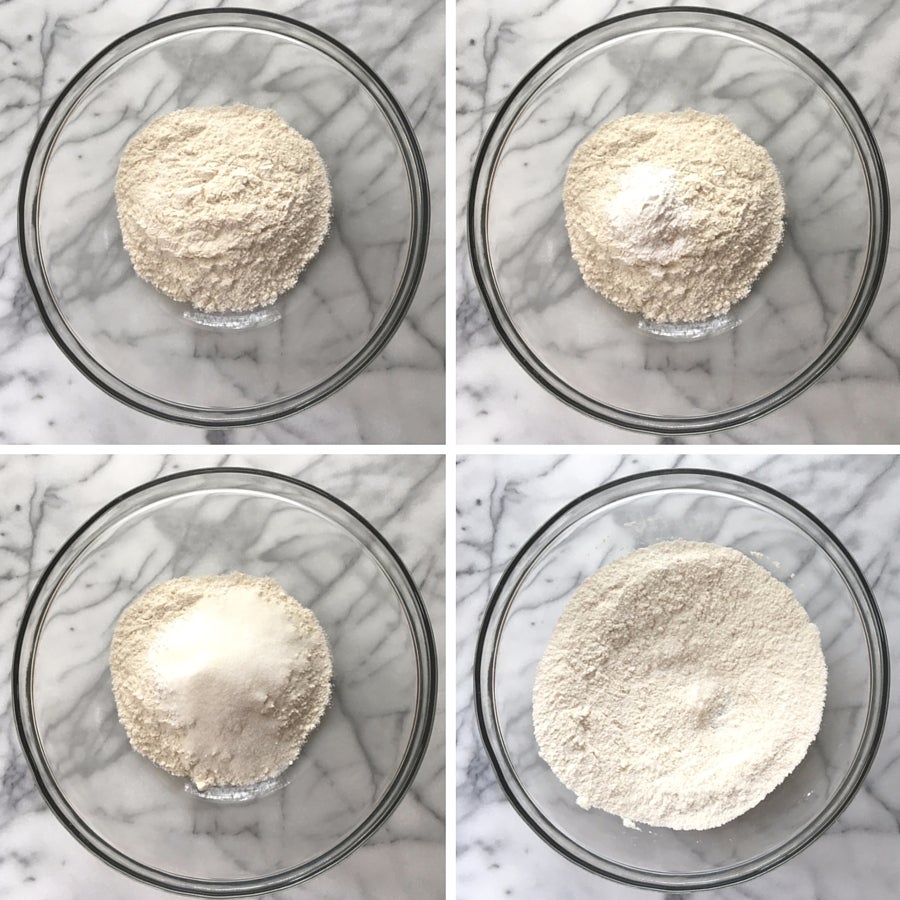 Next, in a large bowl whisk together:
1 1/2 cups (234g) King Arthur Gluten-Free Multi-Purpose Flour
2 3/4 teaspoons baking powder
1/4 teaspoon salt
2 tablespoons (25g) sugar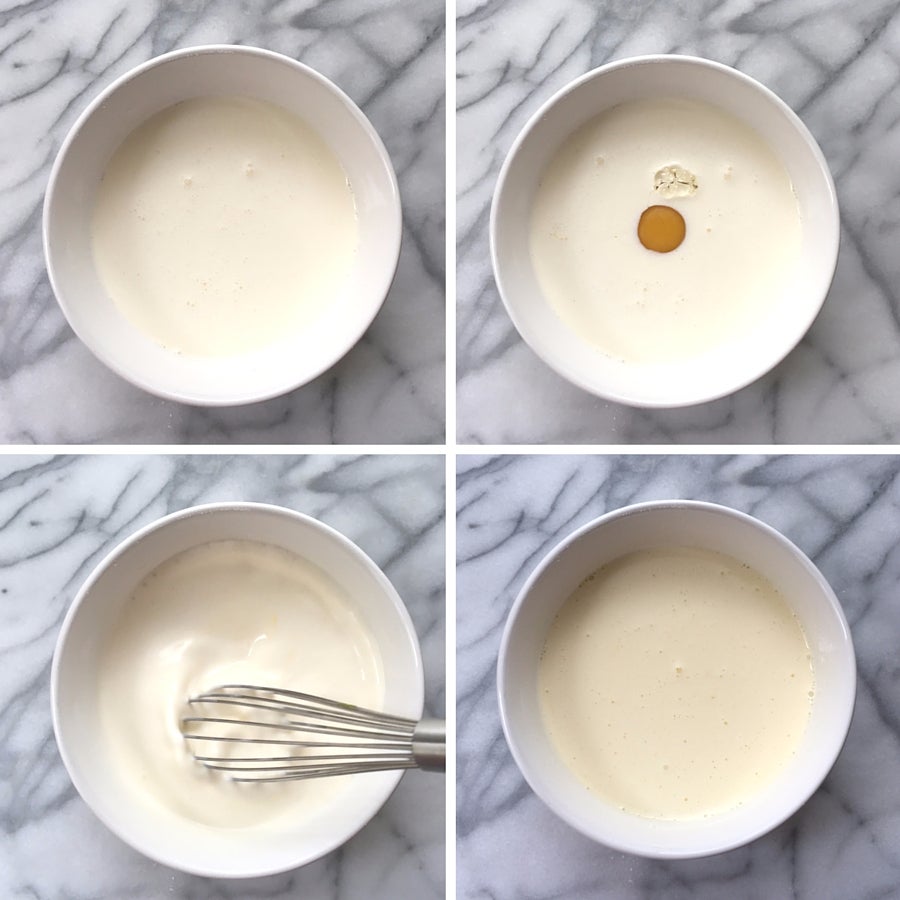 In a separate bowl, beat together 3/4 cup (170g) heavy or whipping cream and 1 large egg.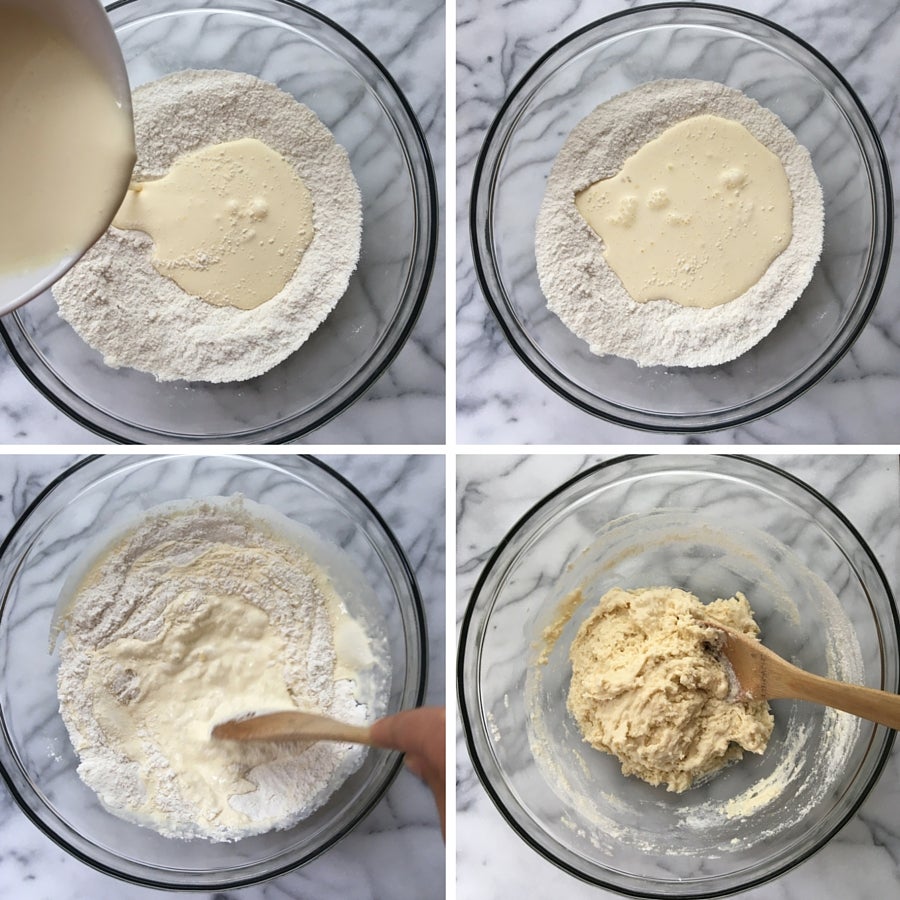 Pour this mixture into the dry ingredients and mix to form a cohesive dough.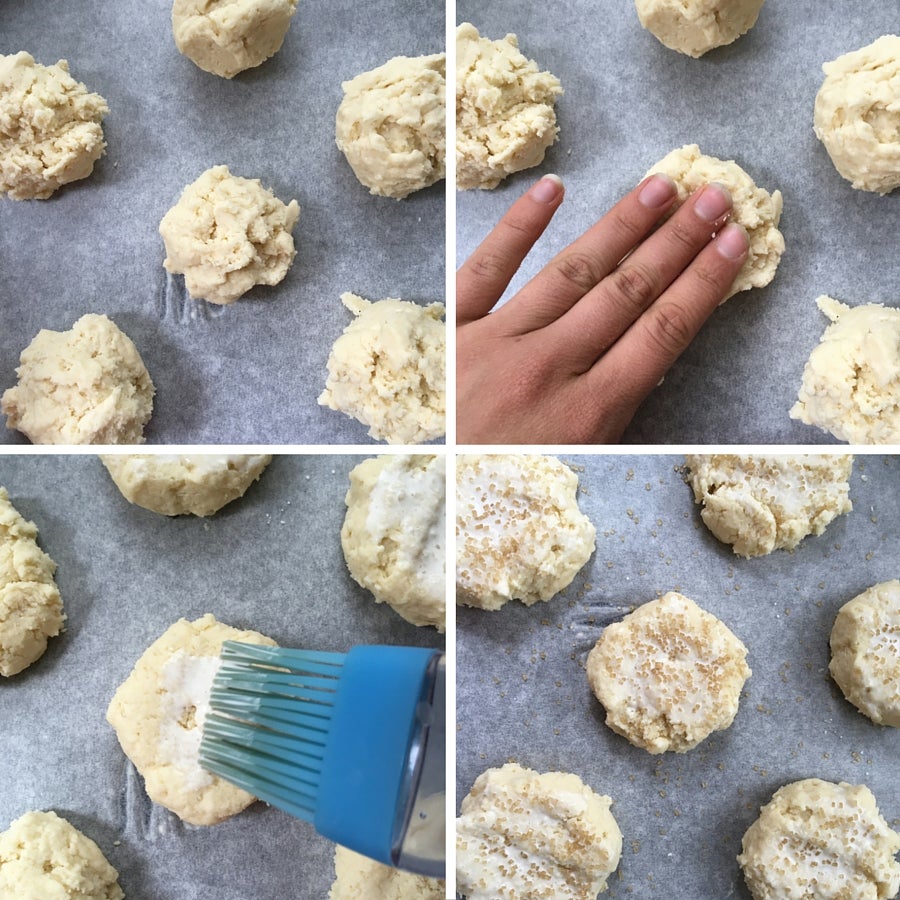 Scoop the dough in 1 1/2-ounce balls onto the baking sheet (a jumbo cookie scoop works well here); use the palm of your hand to gently flatten each to about 2" to 2 1/2" diameter. Brush the tops of the shortcakes with cream, and sprinkle with coarse white sparkling sugar (or Demerara sugar).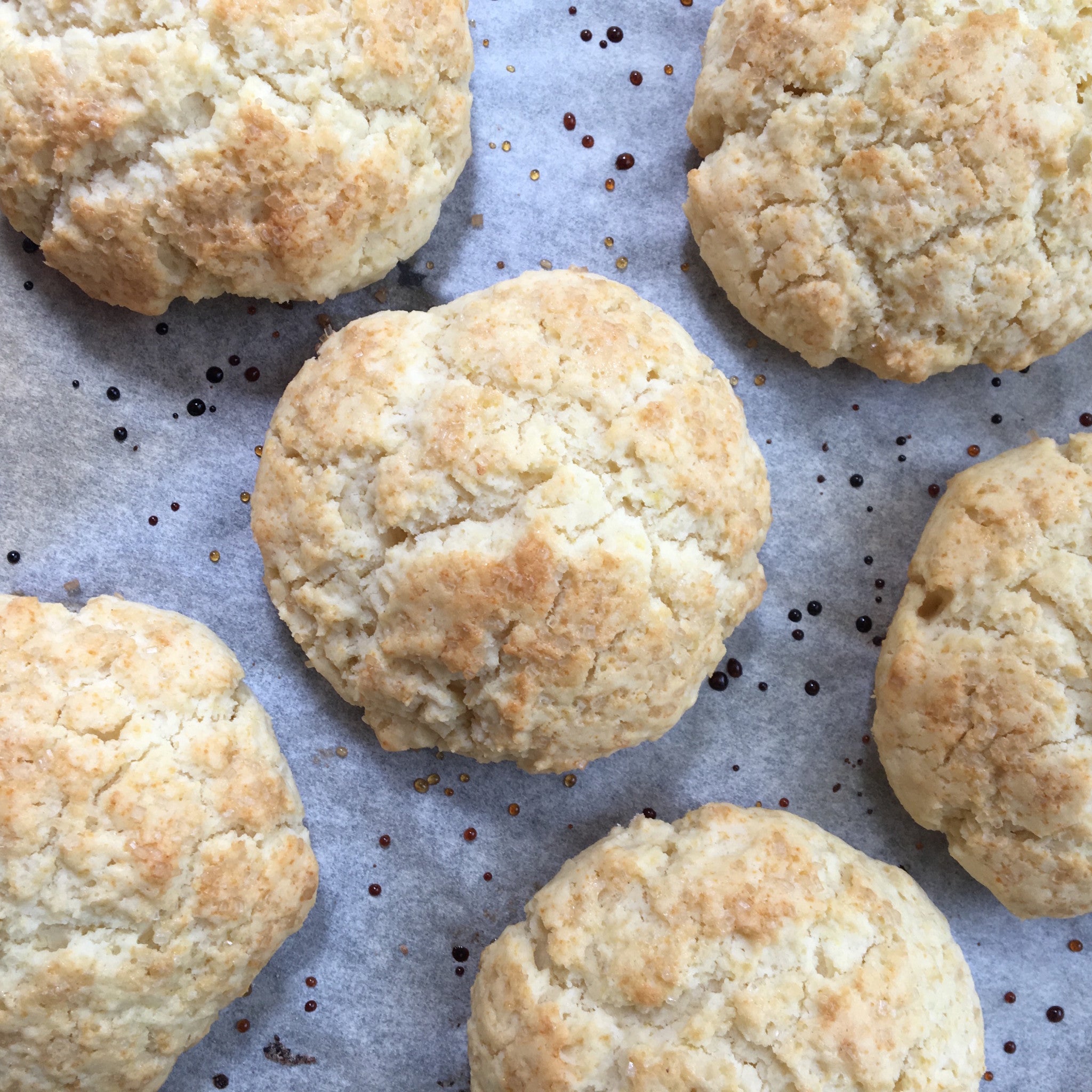 Bake the shortcakes for 10 to 12 minutes, until they've risen and baked all the way through; break one open to make sure.
Remove the shortcakes from the oven, split, and top with berries and whipped cream.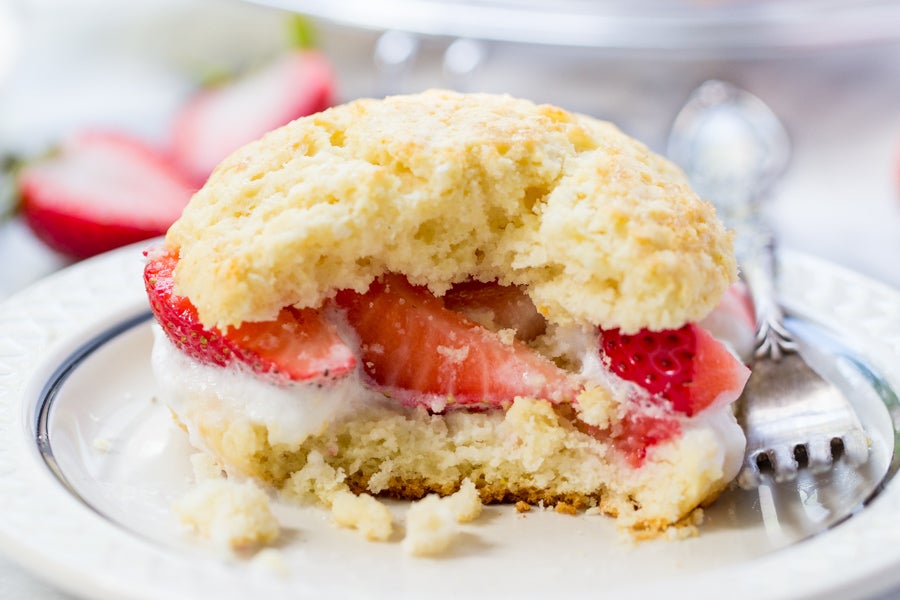 Just look at how flaky and tender those shortcakes look! They're the perfect match for your summer berries this year.
Please read, bake, and review our recipe for Easy Gluten-Free Shortcakes.
Jump to Comments