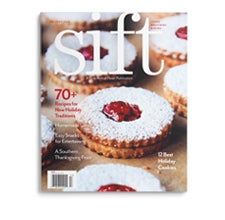 Babettes Artisan Bread is a proud user of King Arthur Flour.This story was originally featured in the Holiday 2015 issue of Sift Magazine.
The first batch of sourdough loaves go into the oven at 5 a.m. Steve Scott, owner of Babettes Artisan Bakery in Denver Colorado, has been on his feet since well before 3 a.m. He moves around his tiny bakery/storefront with purpose, no motion made without intent.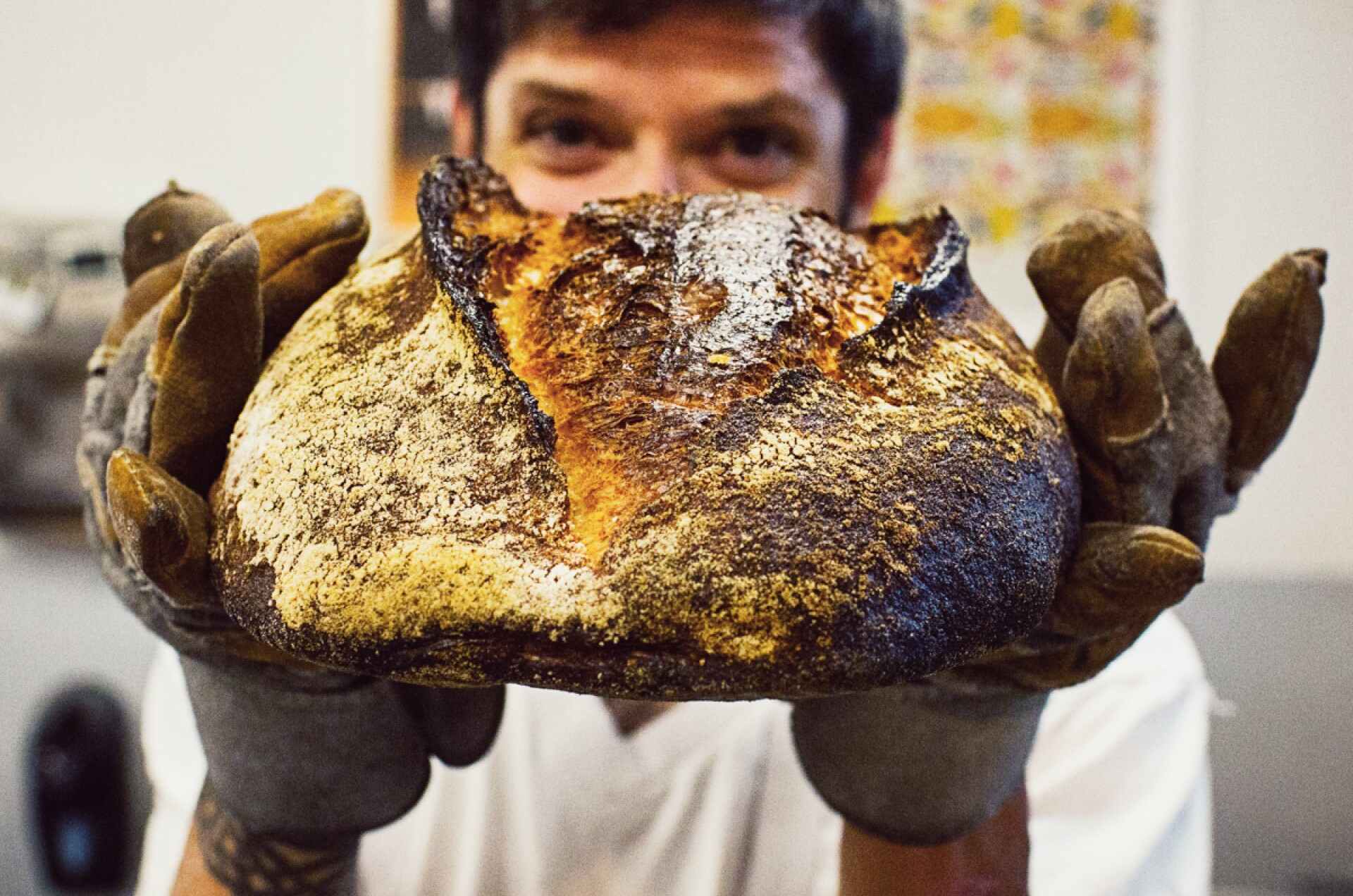 He opens the oven deck and rotates the loaves inside 180°, then turns and walks four paces to the left, inspecting a rising tub of pain levain and confirming it's ready for a stretch and fold. Without missing a beat he's back at the ovens, opening the decks and rotating the next round of breads. Four steps to the right and he's standing by his pastry chef Ezmirelda, examining today's viennoiserie.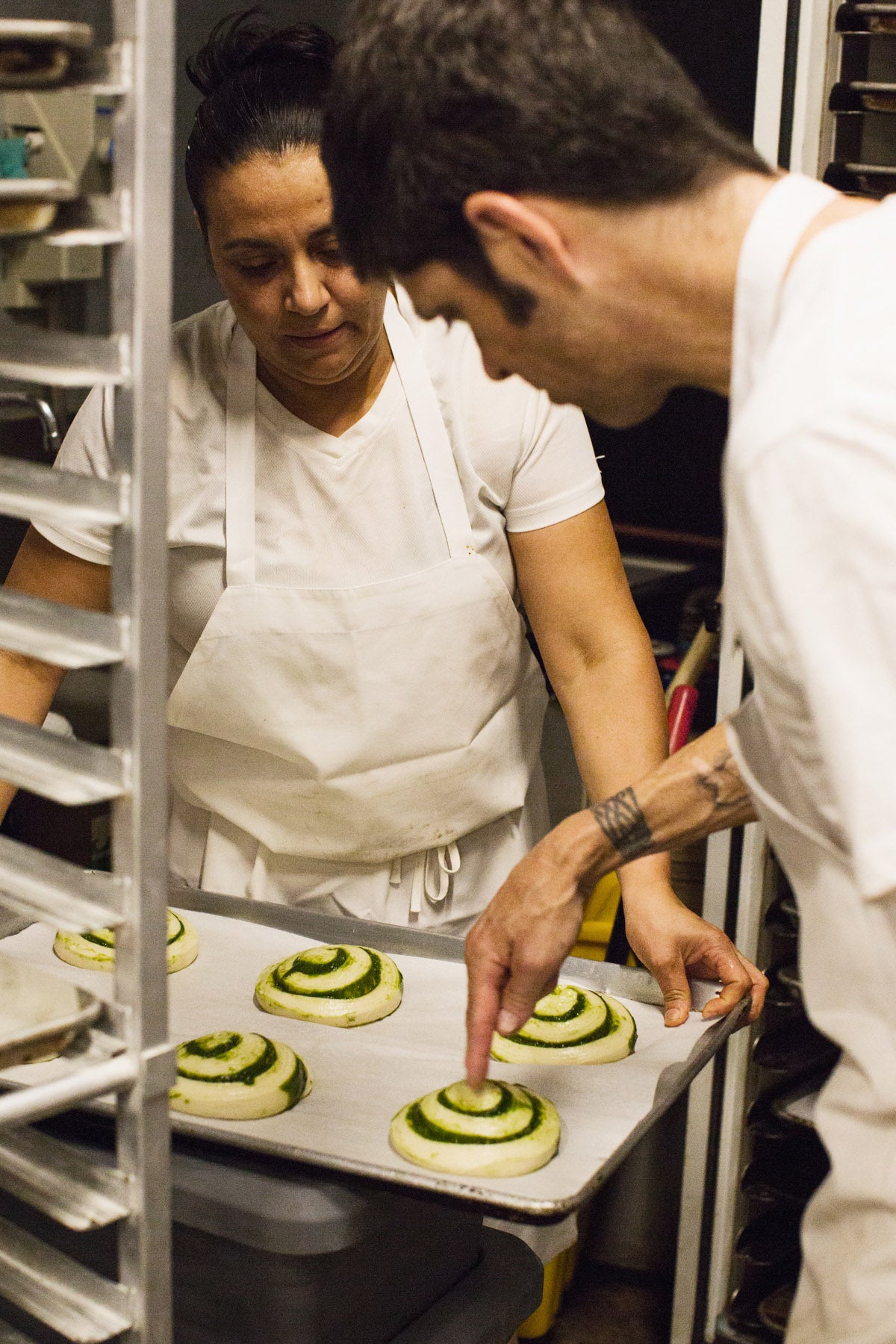 Satisfied, he turns his attention to shaping an impossibly wet batch of whole wheat, breaking every few minutes to open and close the oven doors, carefully turning and tending each loaf of bread until it's baked to caramel perfection.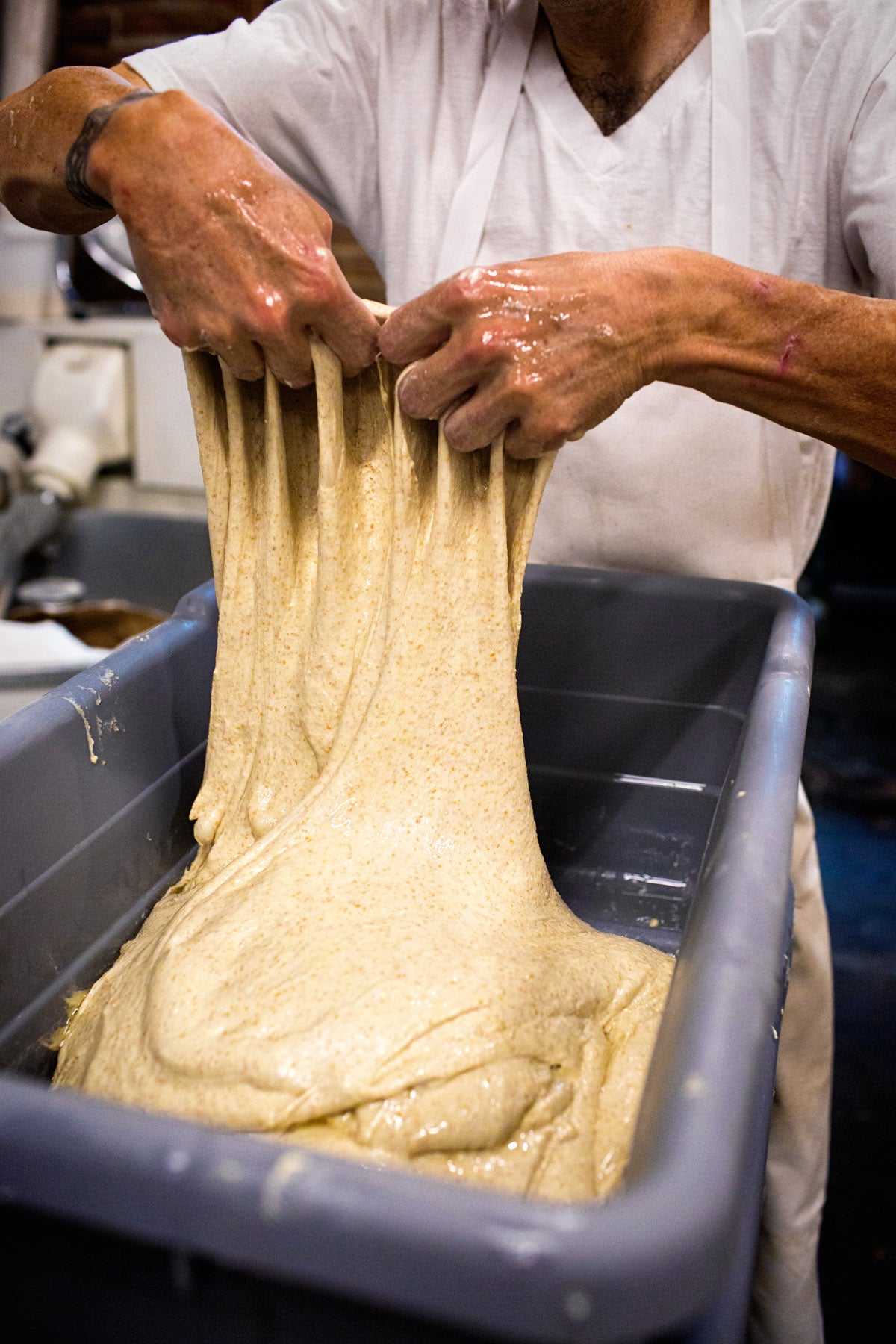 "We're not doing things the easy way," he says with a mischievous smile. "Everything here is super finicky, and that's kind of the way I like it. It keeps it exciting – keeps it fresh."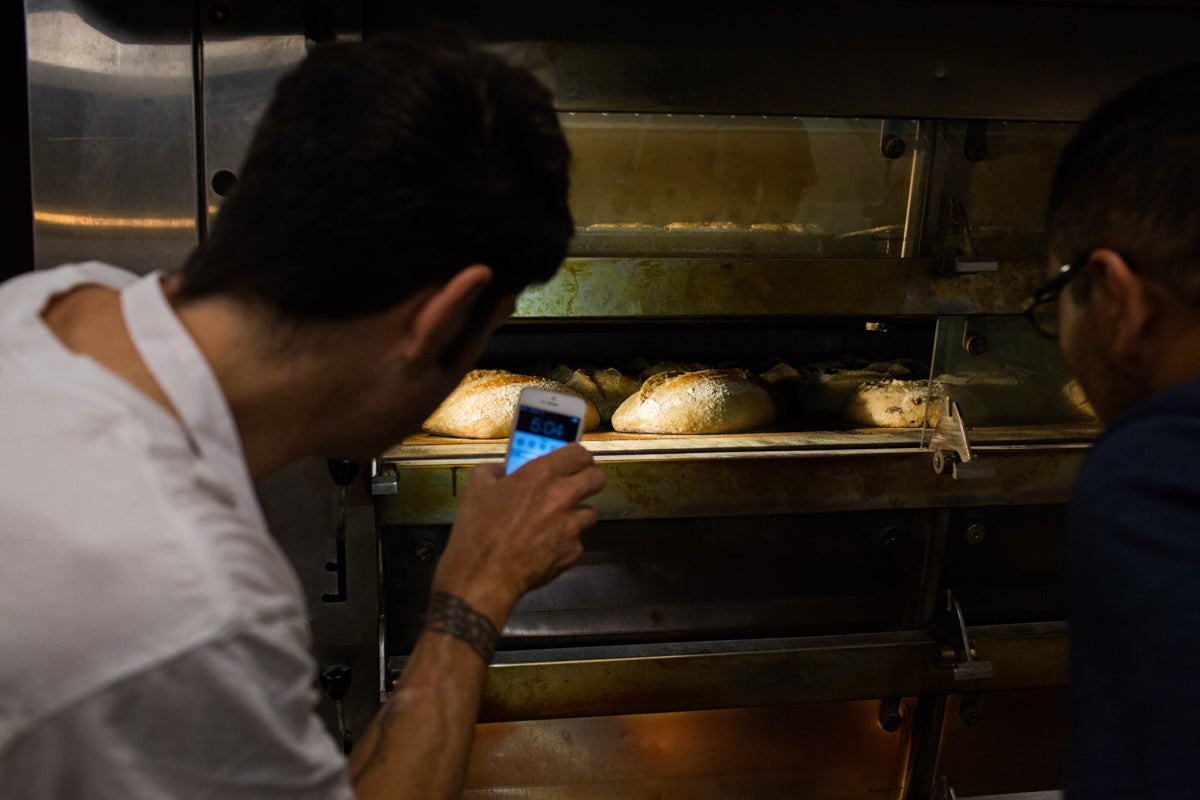 He plunges his hands into a batch of slowly fermenting poolish, which will become tomorrow morning's baguettes.
"What we do right here determines the rest of our day. You have to feel the product to truly know what it's doing. That's why we do so much of our mixing by hand. When you stick something in a machine and push a button, you lose control over the process. Every batch is different; you have to be in tune with it."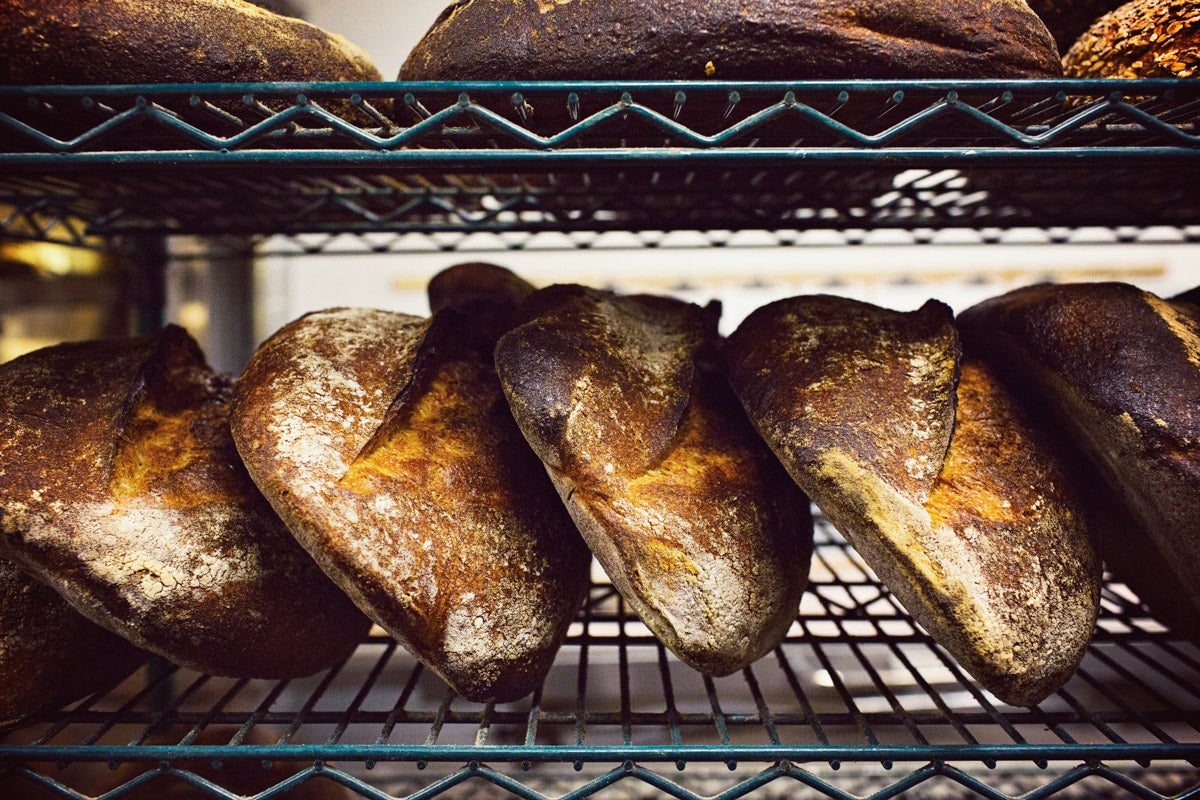 For the initiated, Babettes is church. Customers travel from all over the country just to buy bread. Co-owners Katherine and Steve Scott know all of their regular patrons by name, and purchase most of their ingredients from businesses and farmers nearby. The sense of community is real.
Doors open at 8 a.m., and customers eagerly accept samples and explanations of today's offerings. The Kamut Wheat is a hit – its burgundy red crust, open and tender crumb, and flavorful complexity wows the people in line. Loaves fly out the door and by 10 a.m., he's sold out.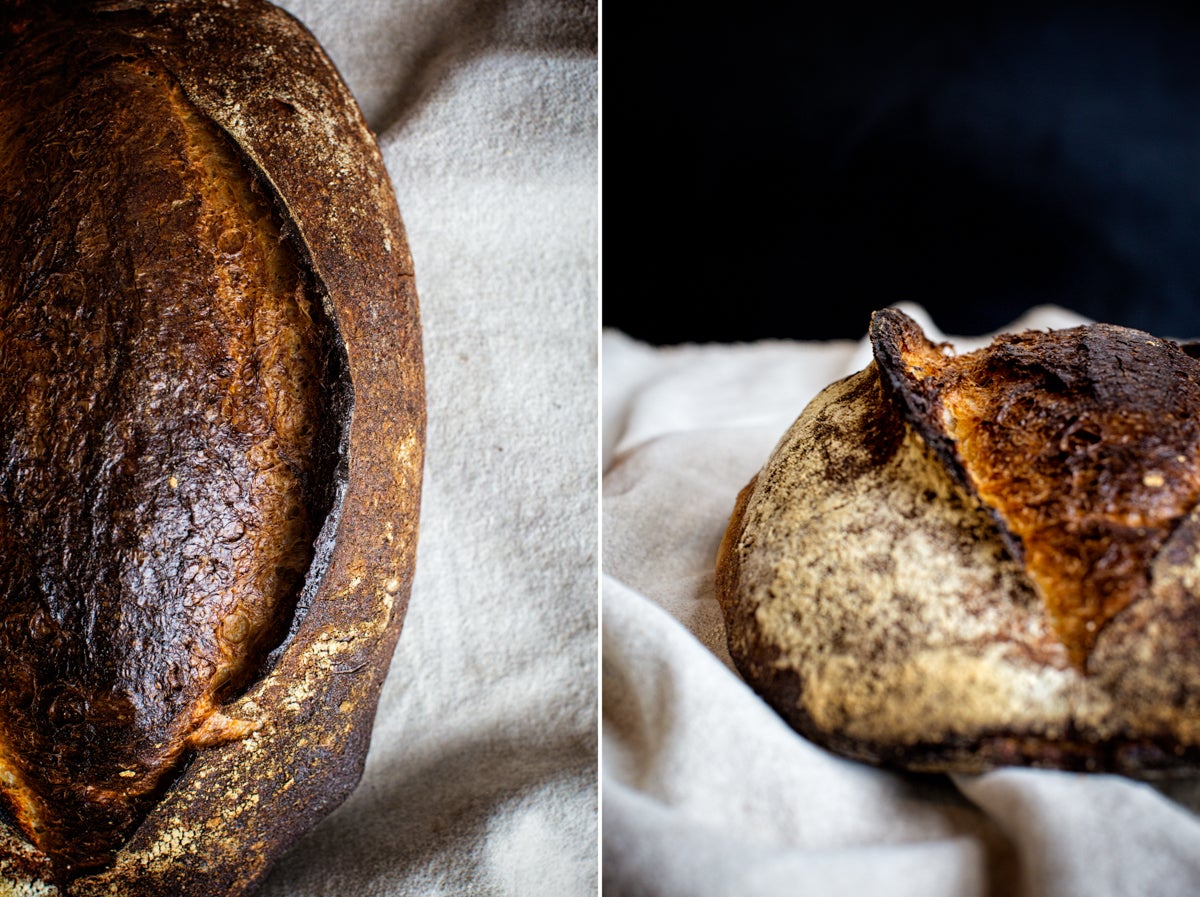 "I like to tell people I have French technique with Italian sensibility – Italians don't really have sensibility. Most people use an 85% to 90% baker's percentage (the ratio of water to flour by weight) – we're consistently at 100% or more. Sometimes we win, sometimes we lose – but people know that whatever we put on the counter is guaranteed."
For the unfamiliar, Babettes' trademark dark loaves can cause objections. Steve often hears complaints about his "burnt bread."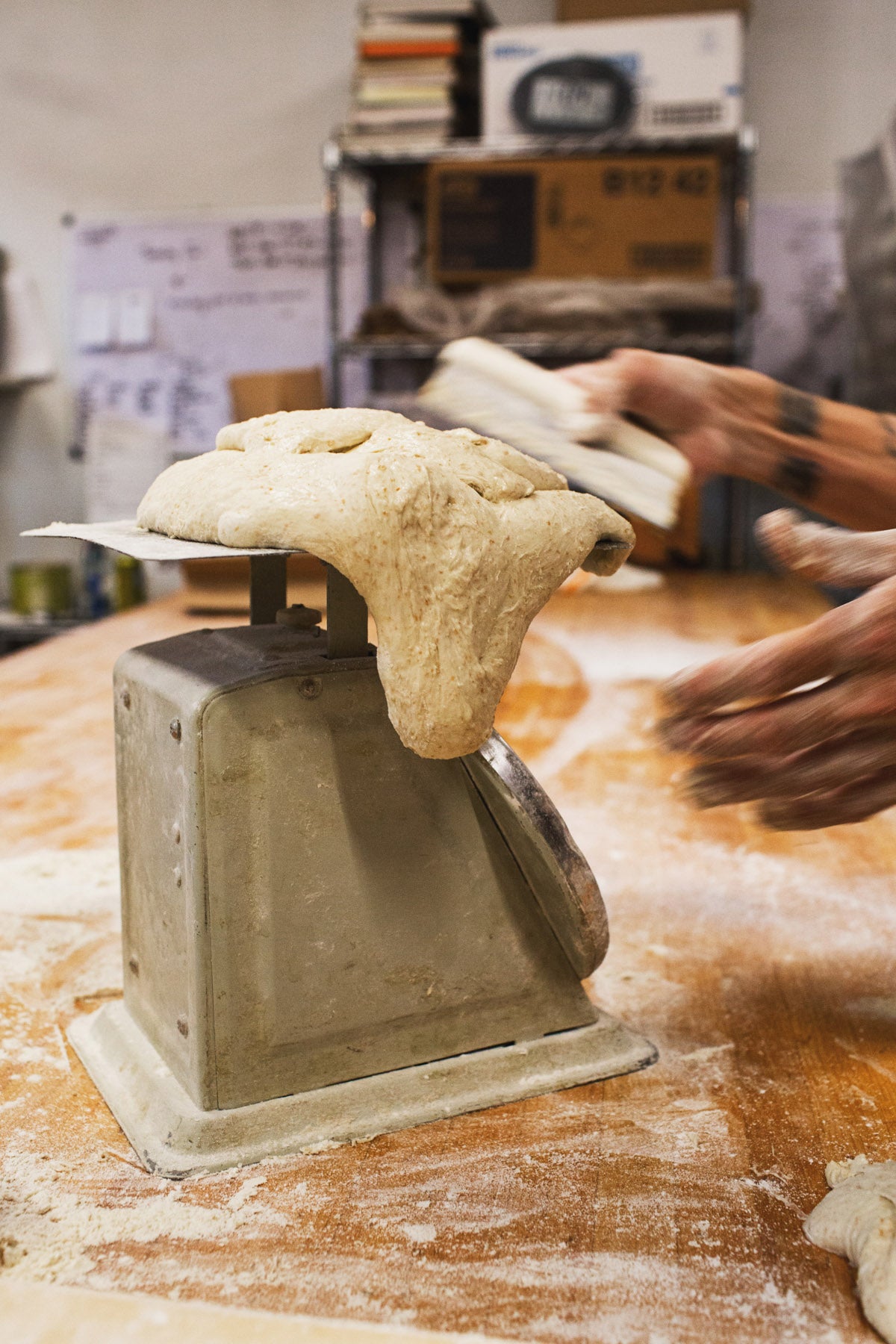 "Most of the flour we bake with is ground just before we're ready to use it, for maximum flavor and nutrition – when it first comes out of the mill it drinks up a lot of water, and we capitalize on that. But if you're going to use higher hydration, you have to bake it dark, otherwise you're going to get a gummy crumb."
What about those who say his bread is overdone?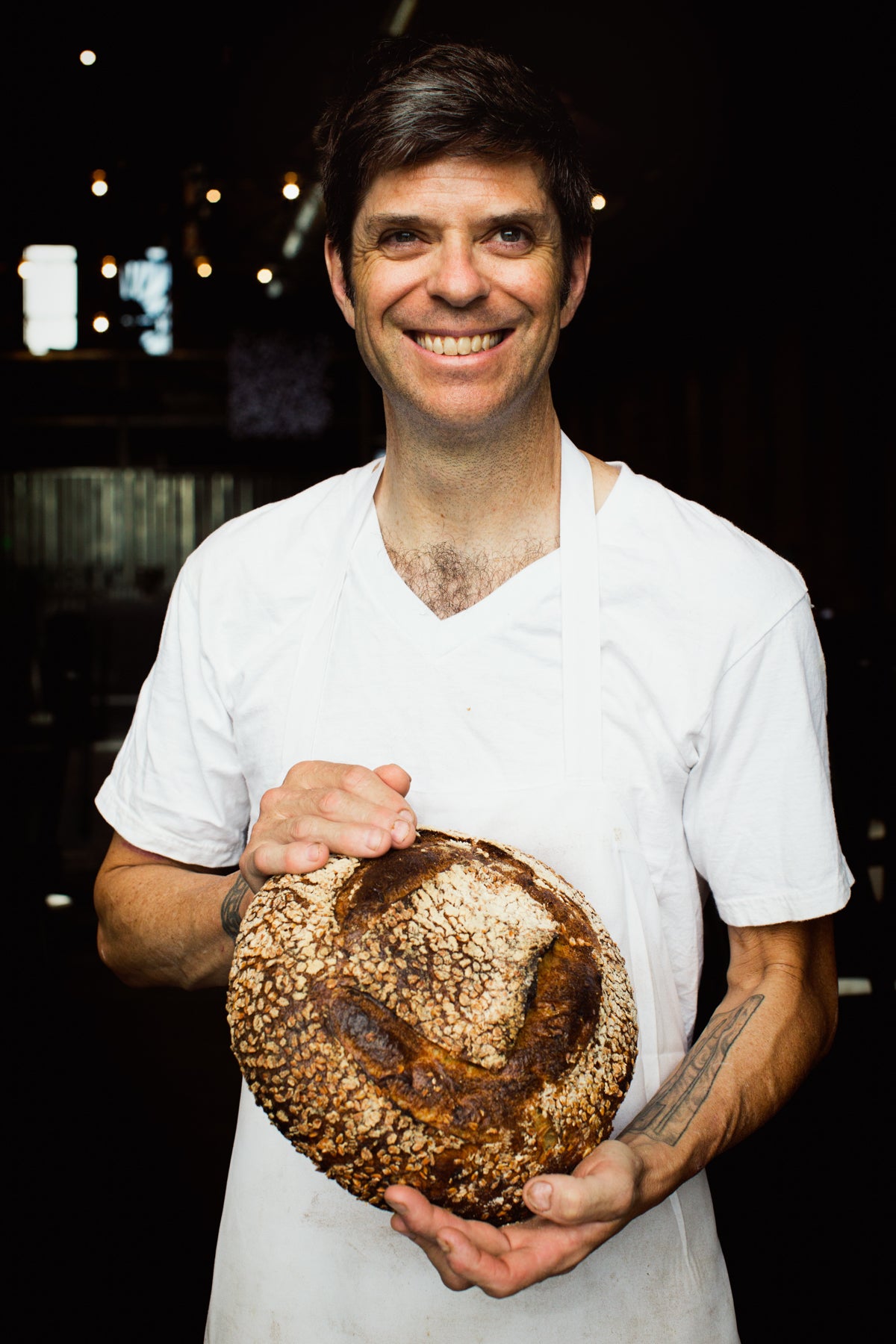 "The customer isn't always right – sometimes you have to educate them. Bakers need to speak up for themselves about how they do things and the reasons why. That's the only way that we can advance our craft."
It's not just the bread that Steve likes dark – the entire bakery counter reflects his fascination with pushing the limits and breaking established norms. You can understand why some people are skeptical – but tear into a warm croissant and prepare to have everything you thought you knew about pastry fly straight out the window.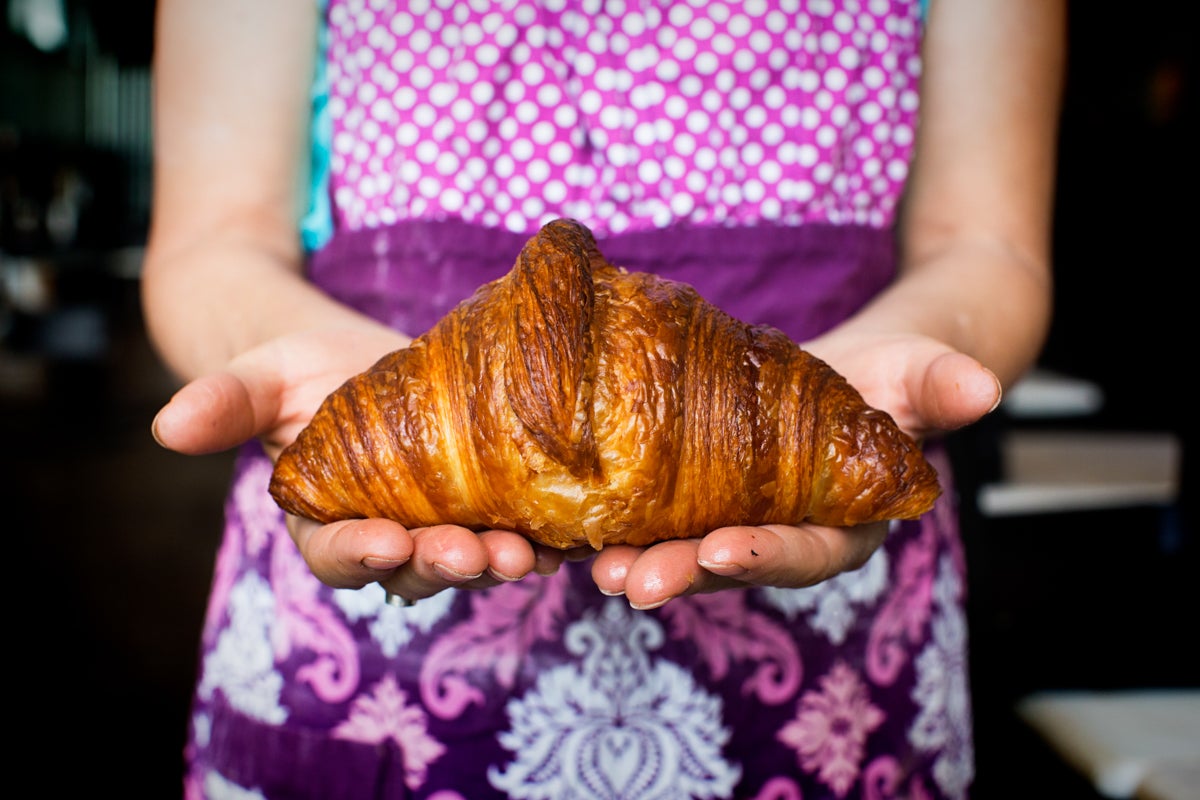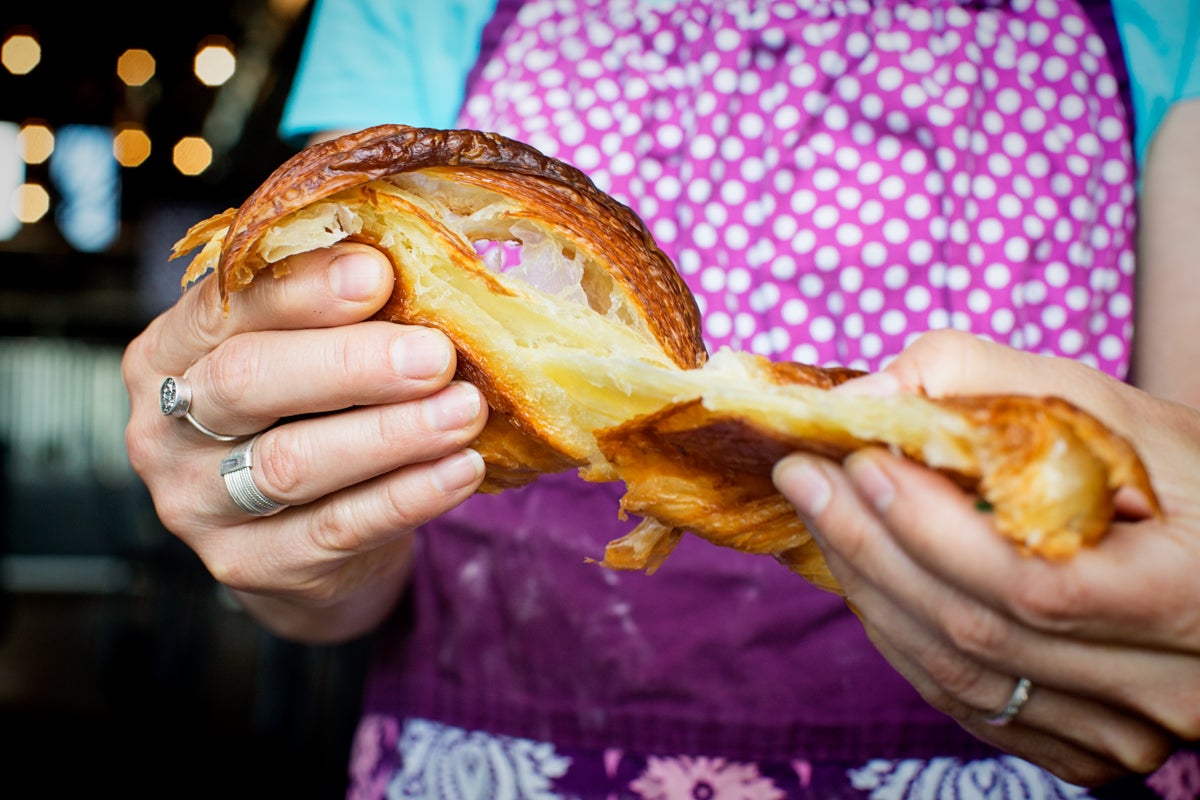 The flavor is involved and nuanced; rich, but so clean you can taste the characteristics of the grain. The exterior is flaky and sweet from the caramelization of a hotter bake; the interior so airy and moist you won't believe you were ever satisfied with less.
"Most people bake croissants at 385°F; we're baking them at over 500°F. The oven spring from the hearth gives it that lift – we use frozen butter, frozen milk, sometimes frozen flour as well. We're able to bake them for shorter times, which increases the flavor and retains the moisture."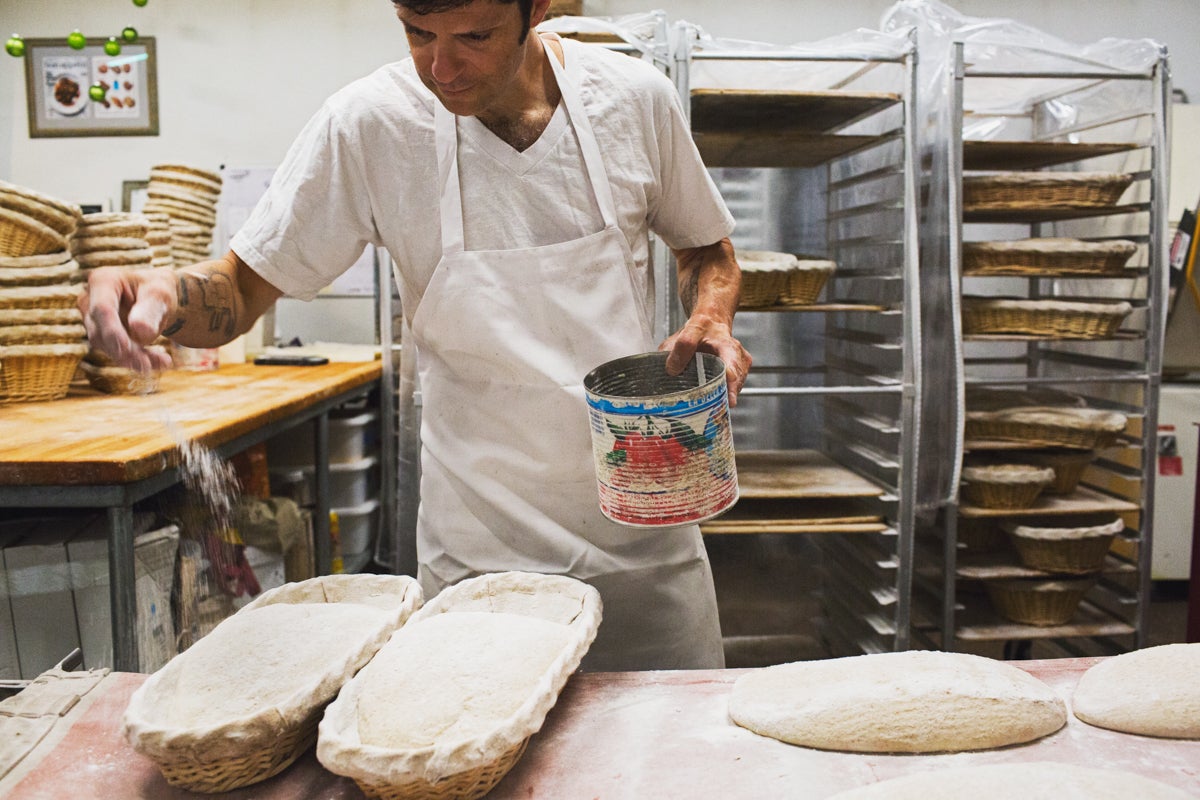 Steve's ingenuity and ambition is limited only by his physical ability to keep running. He is proud, almost boastful about the toll his work has taken on him.
"When I was getting started, I remember seeing this photo of a baker at Poilâne in Paris. He looked so destroyed. That image really struck a chord for me. He had this look of exhaustion – uncompromised determination. It's a tradition. That's what it takes…"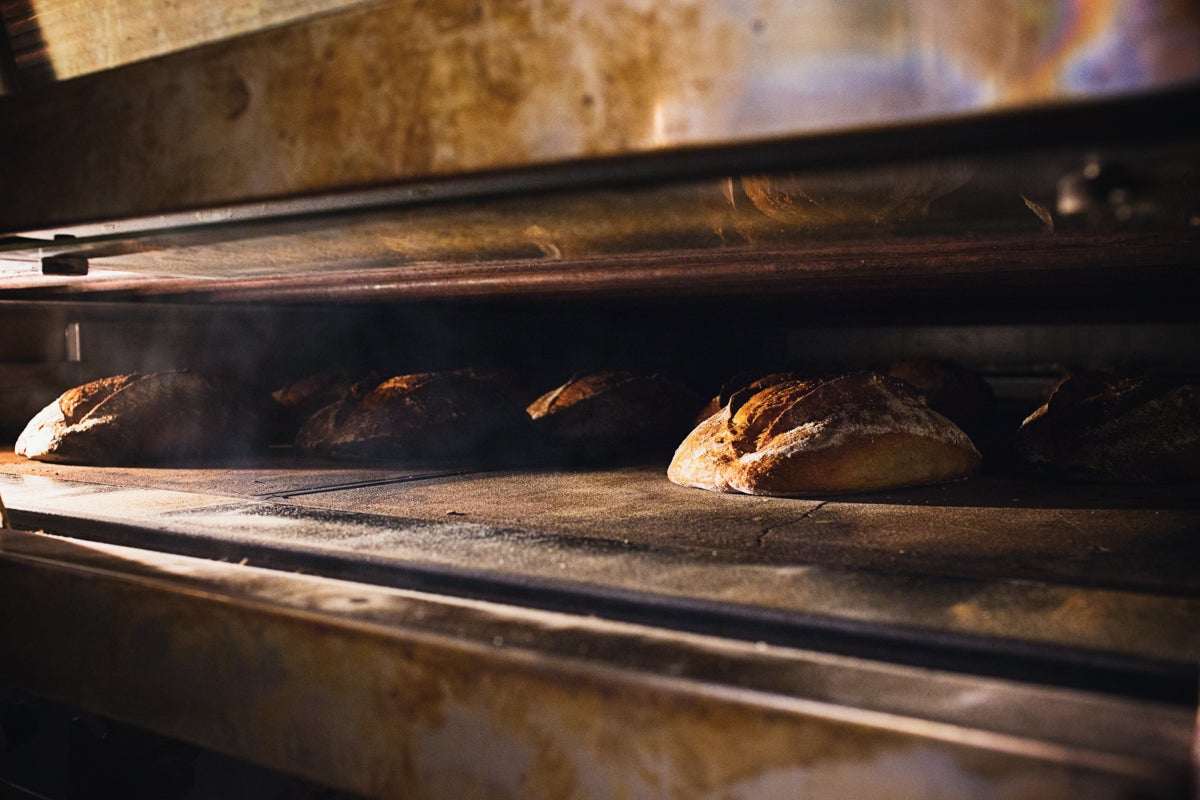 Risk, experimentation, and a militant adherence to producing the highest quality products possible is what keeps Steve moving forward. He's never satisfied. It isn't enough to have some of the best bread in the country – for him, it's all about pushing the envelope, and finding out what might be hiding around the corner, what great breakthrough is just over the next horizon.
"I want to be the first baker to win a Michelin star." He says. A lofty goal, but not out of the realm of possibility. He's really that good.
If you'd like to catch up on stories you may have missed in Sift, check out back issues of the magazine.
Jump to Comments