Think for a moment about two of life's little pleasures: crisp bacon and rich, dark chocolate. Since two is better than one, today we're going to combine them and make bacon brownies.
The backstory: Applegate, makers of excellent natural bacon, dreamed up the idea of a bacon brownie. They know bacon; we know baking! So they turned to us to create a recipe.
We were thrilled about partnering with a brand who shares our passion for food you can feel good about. So we starting tinkering, using with our ultimate, go-to brownie recipe as a base.
I admit, I was hesitant. I am not the sort of person who likes indulgence for indulgence's sake. So I was a little overwhelmed by the idea of bacon brownies. But bacon is delicious, and brownies are delicious, so I knew it was a matter of finding the perfect marriage.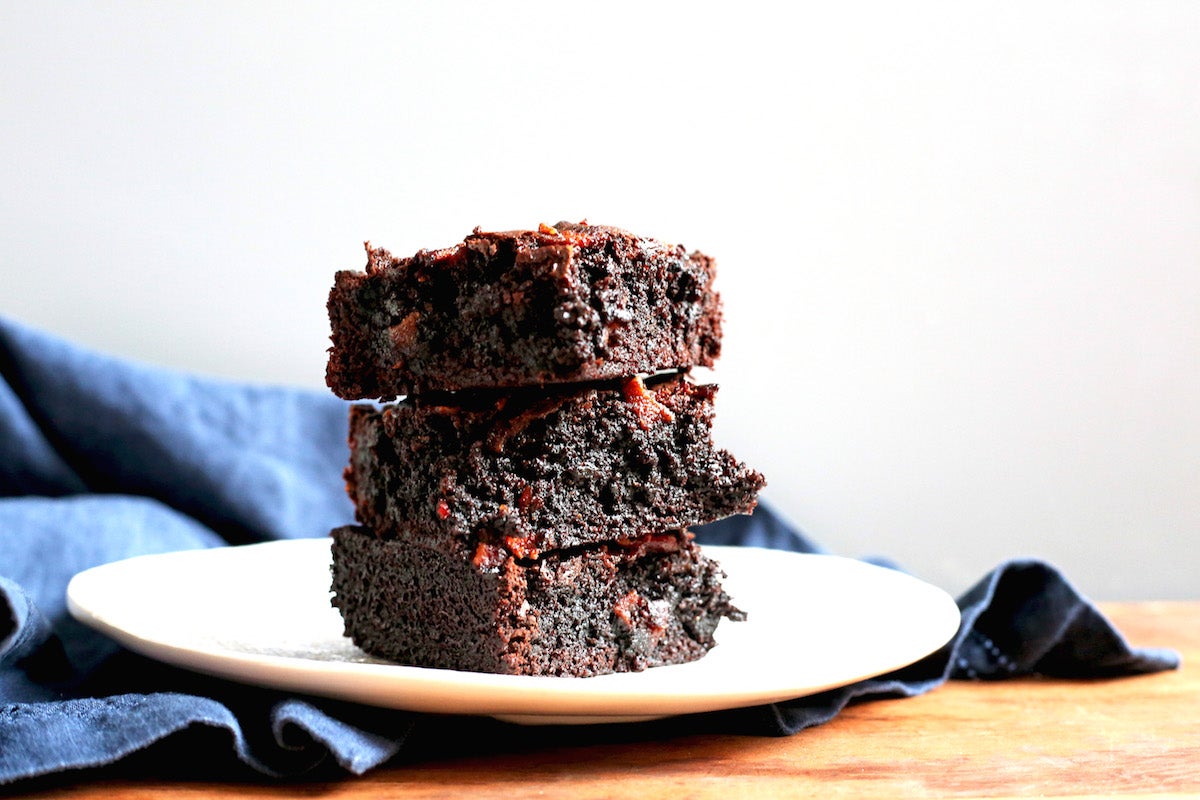 And imagine my surprise when the brownies were perfect: the stuff of chocolate lovers' most inappropriate dreams.
Instead of overly decadent, they were wonderfully balanced. The salty bacon offsets the sweetness of the chocolate. The two flavors complement rather than overpower each other.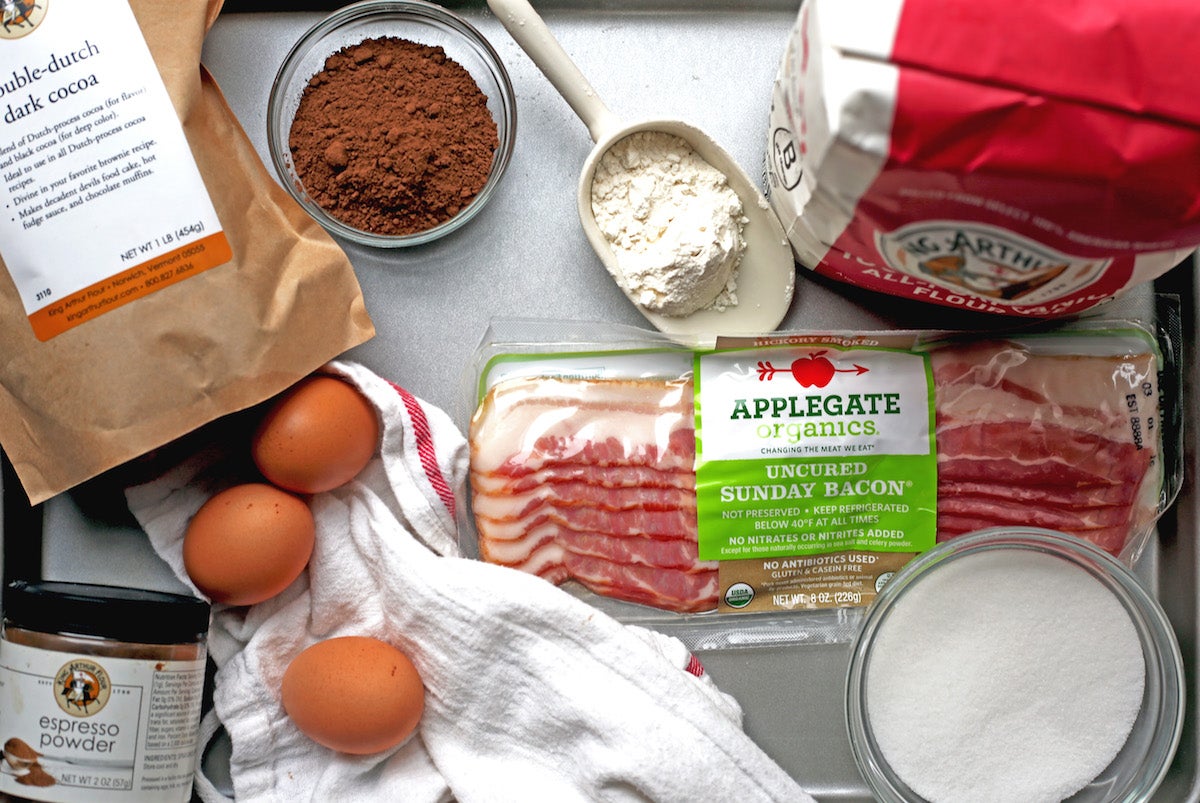 1. Better bacon
Be sure to use the best-quality bacon you can get your hands on. We're using Applegate's uncured natural Sunday Bacon. With no added nitrates or chemical preservatives, you get more of that savory, smoked taste.
2. Candy that!
For our recipe, we like to candy the bacon beforehand (by sprinkling brown sugar over the bacon before cooking).
While you can certainly use plain cooked bacon, we found that the sugar actually helps to blend the bacon flavor more seamlessly into the brownies, making for a less jarring juxtaposition. Feel free to try it both ways and see what you like best.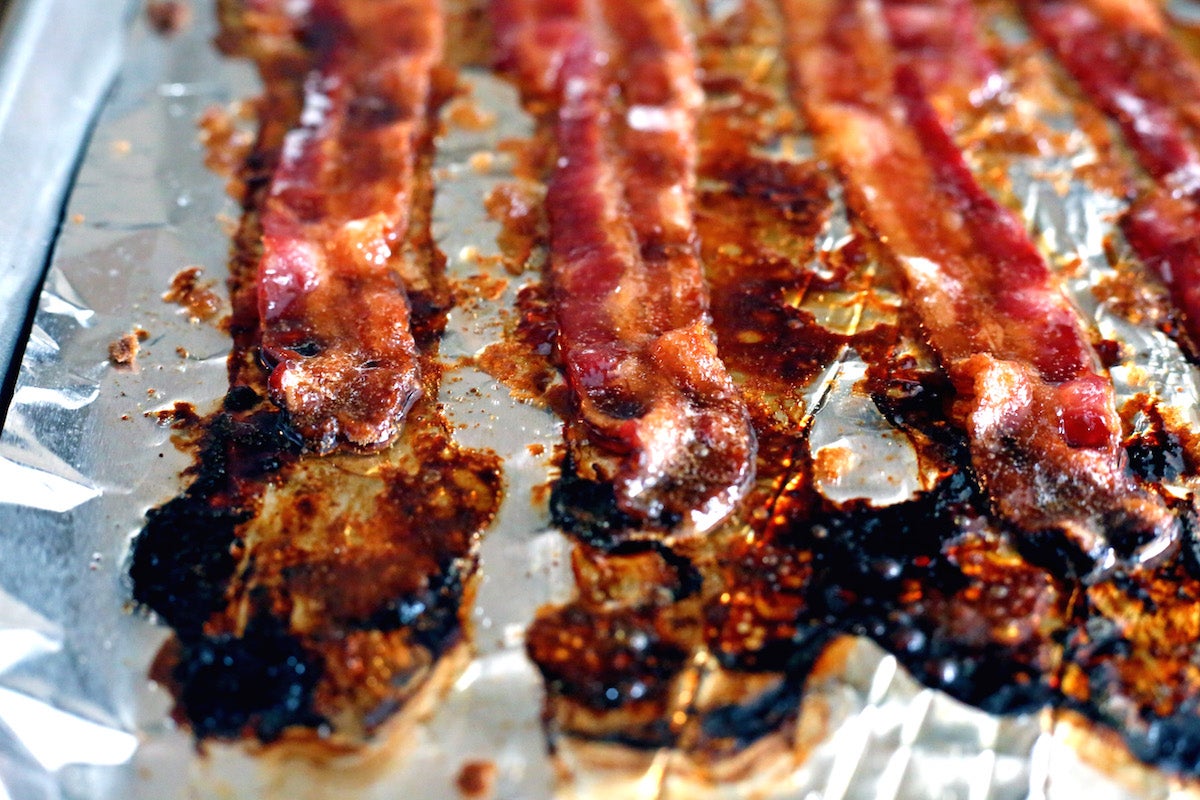 Regardless of whether you candy the bacon or not, I highly recommend baking your bacon. This clever trick reduces grease splatter and kitchen mess. Read up on PJ's technique here.
3. Don't fear the fat
To emphasize the smokiness, we use bacon fat in the batter, and we top the brownies with crisp chopped bacon for a gorgeous crunch and texture.
4. Put it all together
Our Truly Decadent Bacon Brownies riff on our beloved Deep-Dark Fudgy Brownies recipe. A classic for good reason, this simple one-bowl recipe uses Dutch-process cocoa (we like our Double-Dutch Dark Cocoa for richness) and a nice hit of espresso powder to intensify the chocolate flavor.
The method couldn't be simpler: Just whisk all your dry ingredients together in a bowl. Add the wet ingredients, mix well, pour into an 8x8 pan, top with bacon, and bake!
If you're wary of putting so much deliciousness in one baked good, remember the wise words of Mae West: "Too much of a good thing can be wonderful."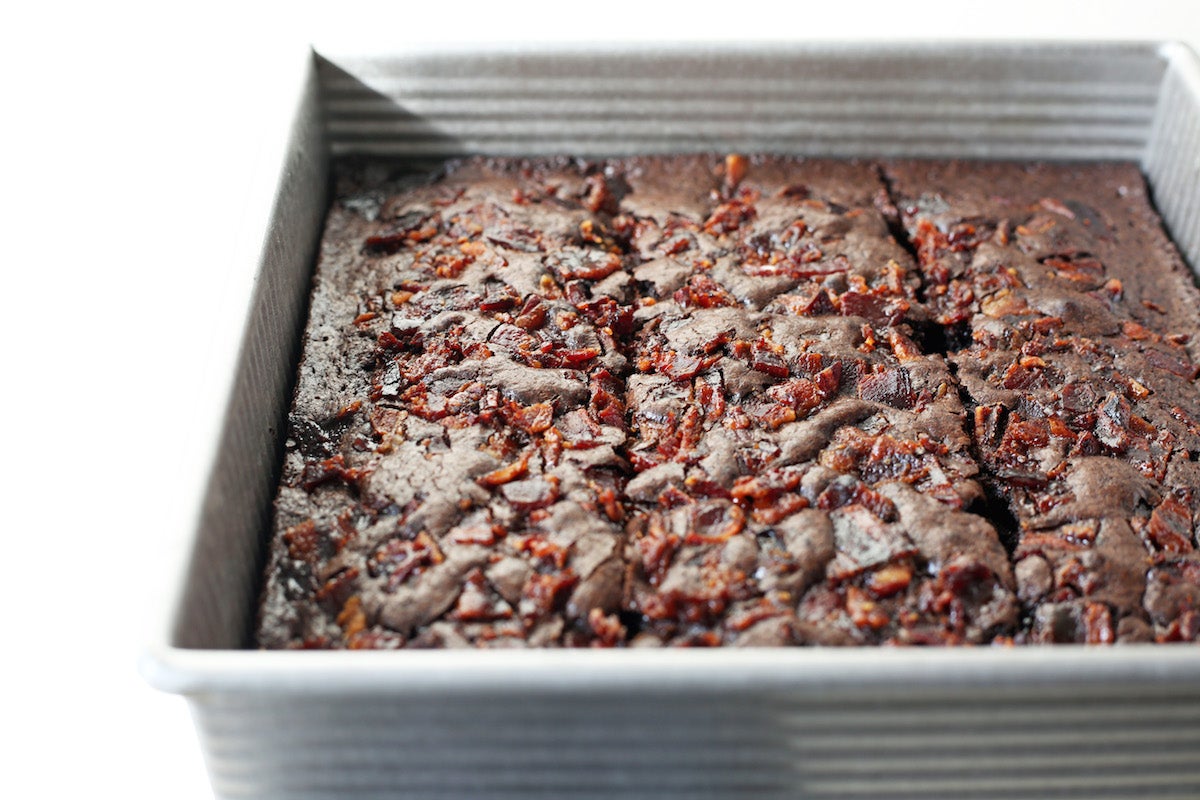 Try our Truly Decadent Bacon Brownies, and let us know what you think in the comments below! 
Jump to Comments