Holiday breakfast recipes
Morning feasts for cherished guests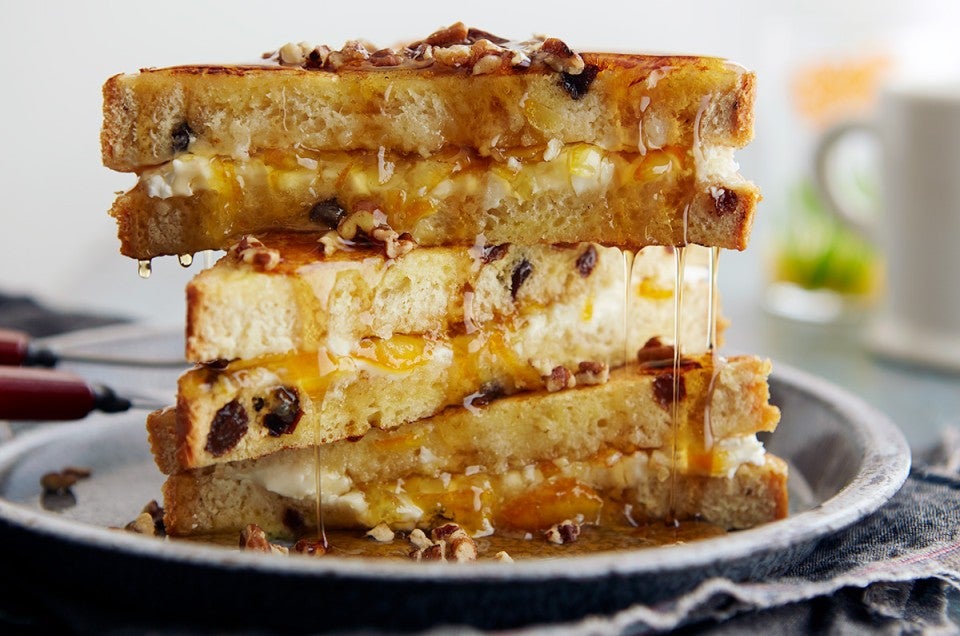 This year, when your favorite people are gathered under your roof, make them something memorable to wake up to. From sweet caramel sticky buns to comfortable pumpkin polenta, these holiday breakfast recipes will set the tone for a festive (and delicious) day ahead. Come along for a batch of breakfasts worth celebrating.
This make-ahead classic is as easy, and almost as quick, as making a sandwich.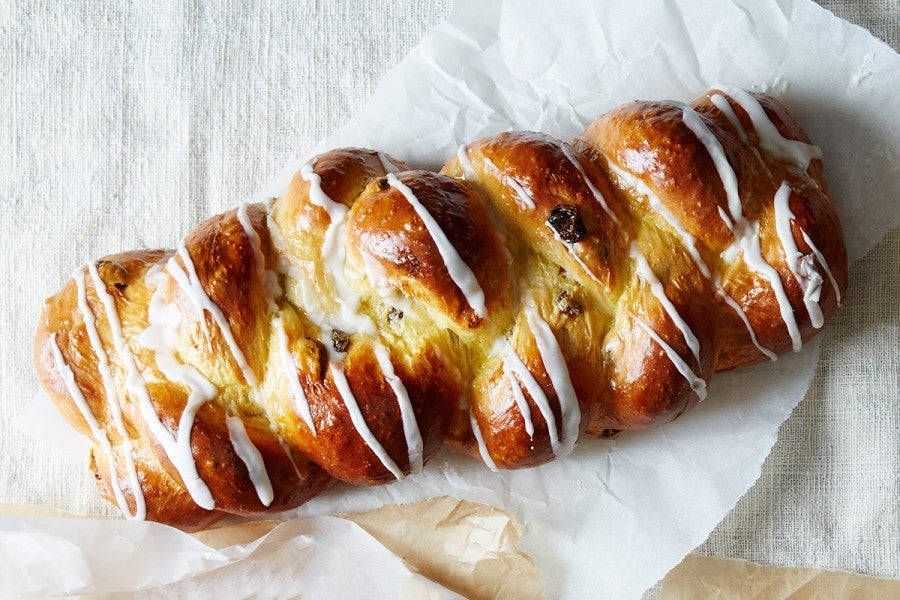 When made with a loaf like our Rum-Raisin Bread (leave the glaze off for this) Stuffed French Toast becomes downright soigné. Make it the night before, and pop in the oven as you get the coffee and juice together.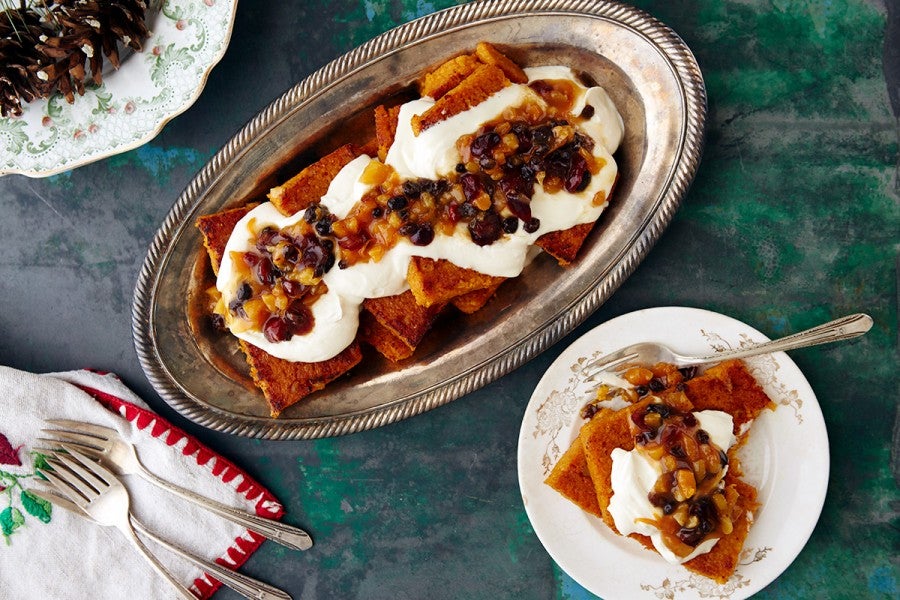 For a meal that's both comfortable and luxurious, make Pumpkin-Ginger Polenta with Stewed Fruit and Mascarpone Cream. All of its components are best made up to 4 days in advance, so all you have to do to get ready for a morning feast is heat, spoon sauce over, and serve.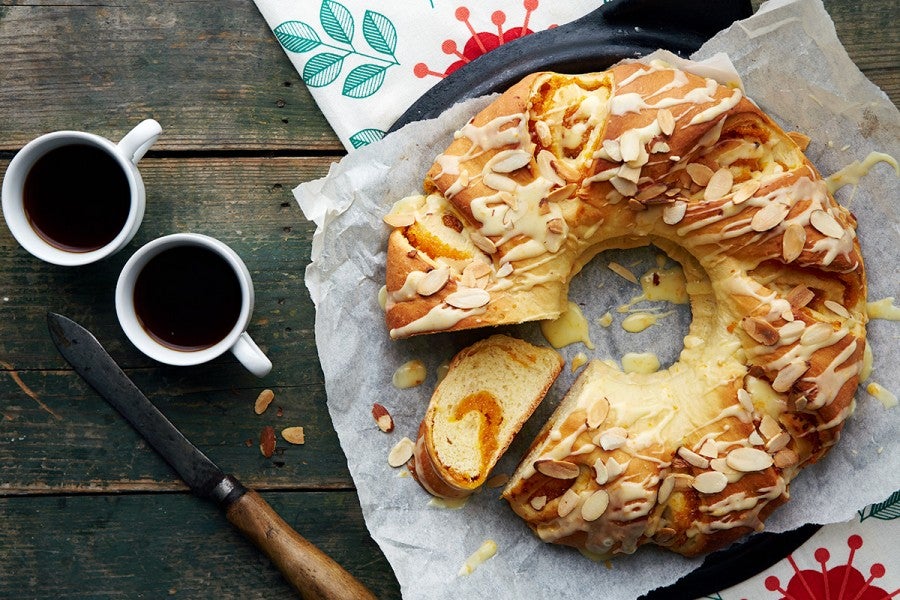 Any holiday is enhanced by the presence of a tasty, filled sweet bread, and our Apricot-Almond Coffee Cake makes breakfast, lunch, or an afternoon coffee break from wrapping presents a truly sweet interlude.
Getting Ahead
You can absolutely make all of these recipes ahead. For the coffee cake and sticky buns, follow the recipe through the step of assembling the cake or buns. Cover without letting them rise a second time, and put in the refrigerator overnight. The next morning, take them out of the fridge while you're preheating the oven. When the oven's ready, uncover and bake. The recipes may need an extra 10 minutes to cook all the way through, but for the sake of a warm-from-the-oven holiday breakfast treat, we're happy to wait.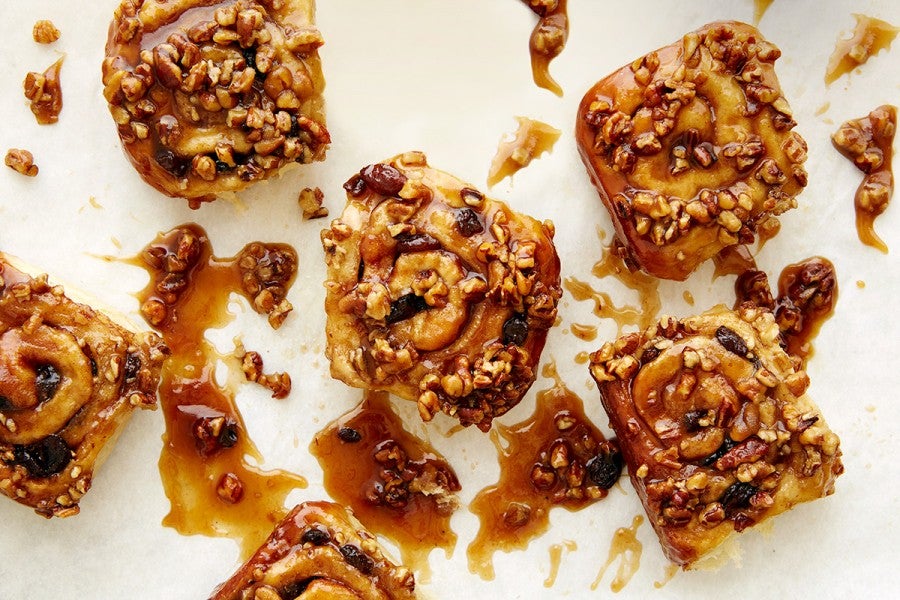 For happy breakfast memories that are sure to last, put a warm pan of Honey Caramel Sticky Buns on the table. This recipe is a nice size: it makes 9 delicious buns, and doubles easily if you have a crowd on your busy holiday morning.
Create magic with our holiday breakfast recipes: the happiness you bake will set the tone for a relaxed, memorable, happy time. From all of us at Sift, we invite you to live, breathe, bake...and celebrate!
See more enticing breakfast recipes for the season in our Holiday Breakfast recipe collection. 
Jump to Comments