You might be hard pressed to find a more decadent pie than this. With a flaky, buttery crust and a decadently smooth chocolate filling, the perfect chocolate cream pie can be pretty hard to beat.
Luckily for all the gluten-free bakers out there, chocolate cream pie is naturally gluten-free. Well, minus the crust of course. So as long as we can master a gluten-free pie crust, gluten-free chocolate cream pie becomes a piece of cake (er... pie).
Of course, you could certainly whip this pie up using a store-bought crust, instant pudding, and whipped topping, but to get that truly authentic, dark chocolate slice of heaven, you've got to try it from scratch.
So let's dive right in and get started, shall we?
To begin this recipe, we preheat the oven to 350ºF and make our gluten-free pie crust recipe. This post will give you step-by-step instructions.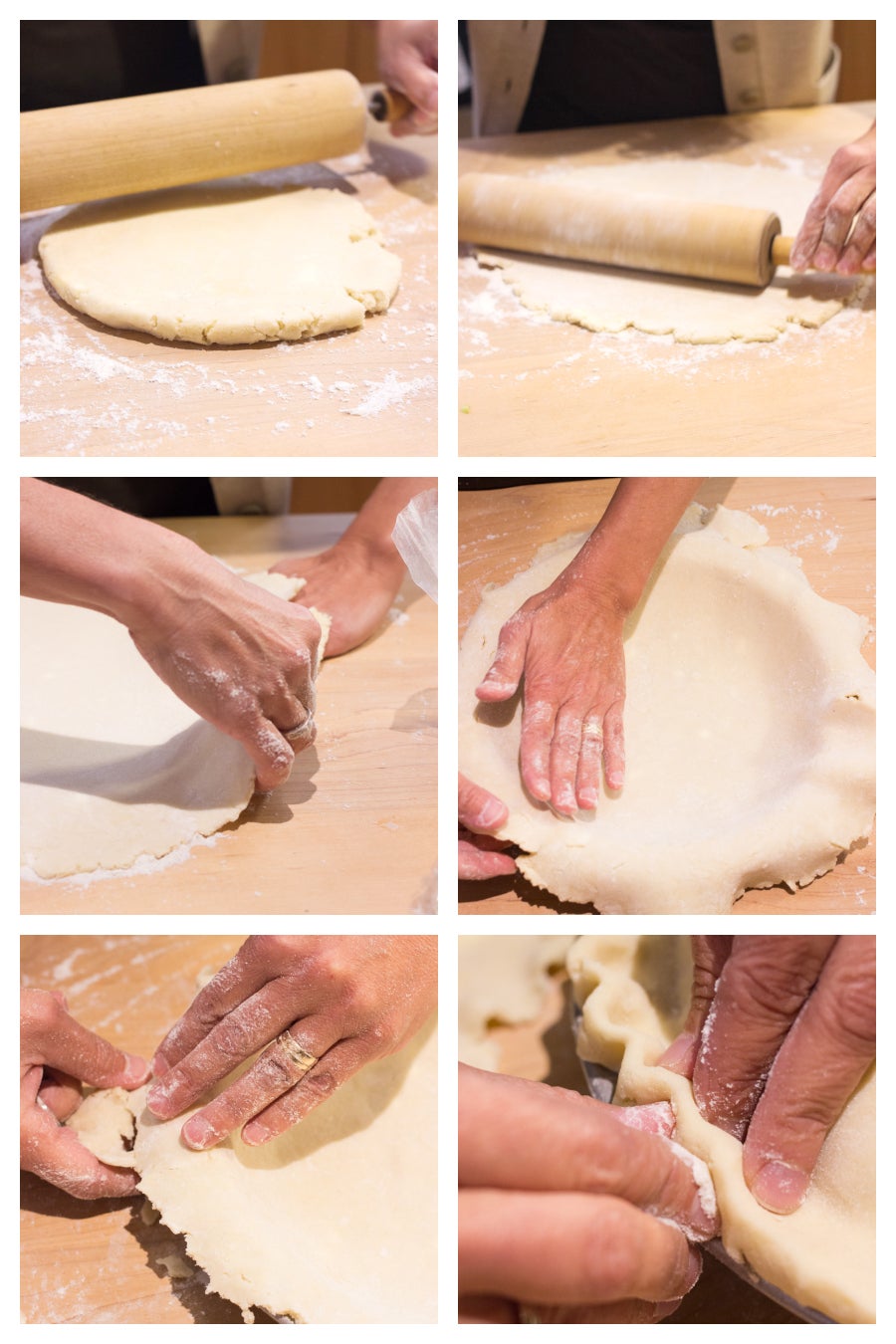 Once you've rolled out the crust and put it into your pan, line the bottom of the crust with pie weights and bake it for 25 minutes. After 25 minutes, remove the weights and bake it for another 10 to 15 minutes, until the crust is light golden brown. Allow the crust to cool while you prepare the filling.

Place the following ingredients into a 2-quart bowl:
2 tablespoons (28g) unsalted butter
1 1/3 cups (227g) semisweet chocolate, chopped; or chocolate chips
1 teaspoon vanilla extract
Set the bowl aside.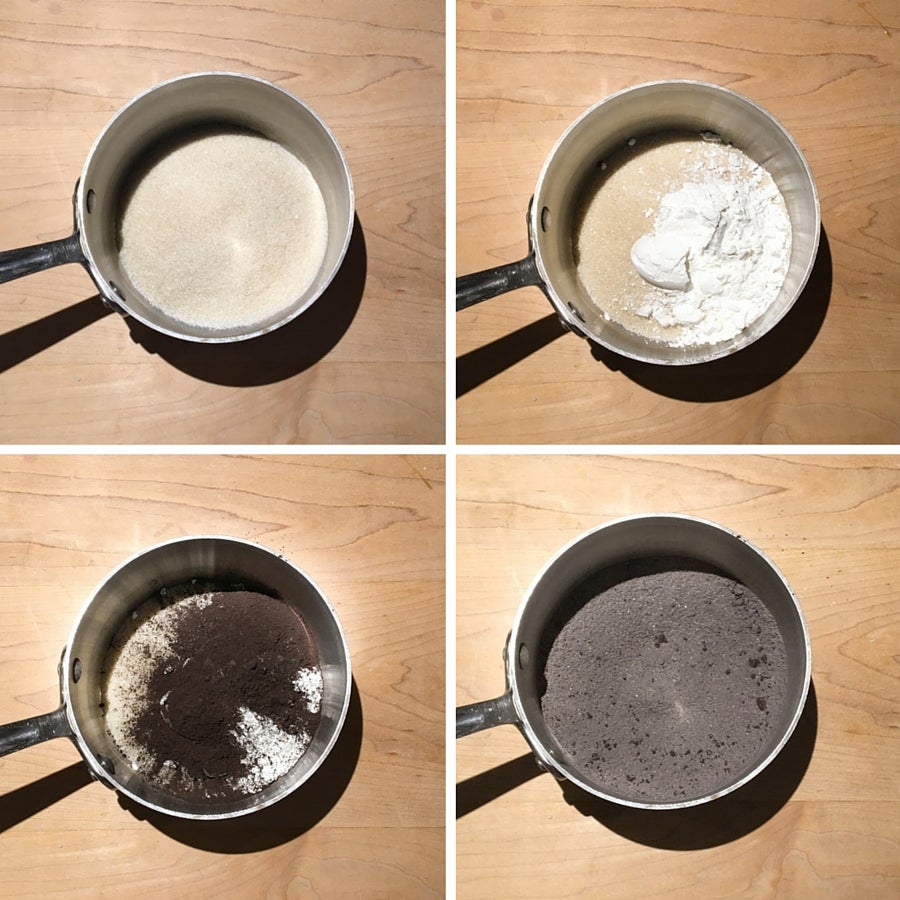 In a medium saucepan (off the heat), whisk together:
2/3 cup (131g) granulated sugar
3 tablespoons (21g) cornstarch
2 tablespoons (11g) unsweetened cocoa powder, Dutch-process or natural
1/8 teaspoon salt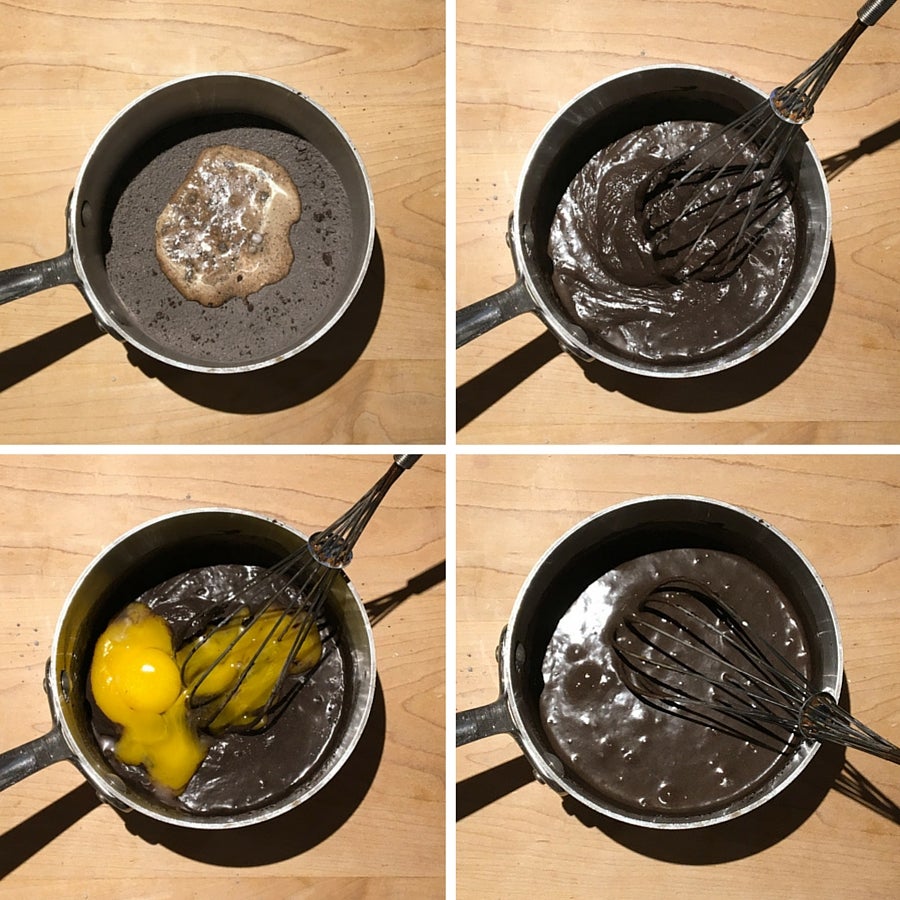 Whisk in 1/4 cup (57g) cold heavy cream until the mixture is smooth, with no lumps. Repeat with another 1/4 cup (57g) of cream, then whisk in 3 large egg yolks.
Place the pan over medium heat and gradually whisk in 2 cups (454g) of milk and 1/2 cup (113g) heavy cream.
Bring the mixture to a boil, whisking constantly as it thickens. Boil it for about 1 minute. The mixture should bubble and get quite thick — like a warm pudding — but still be pourable.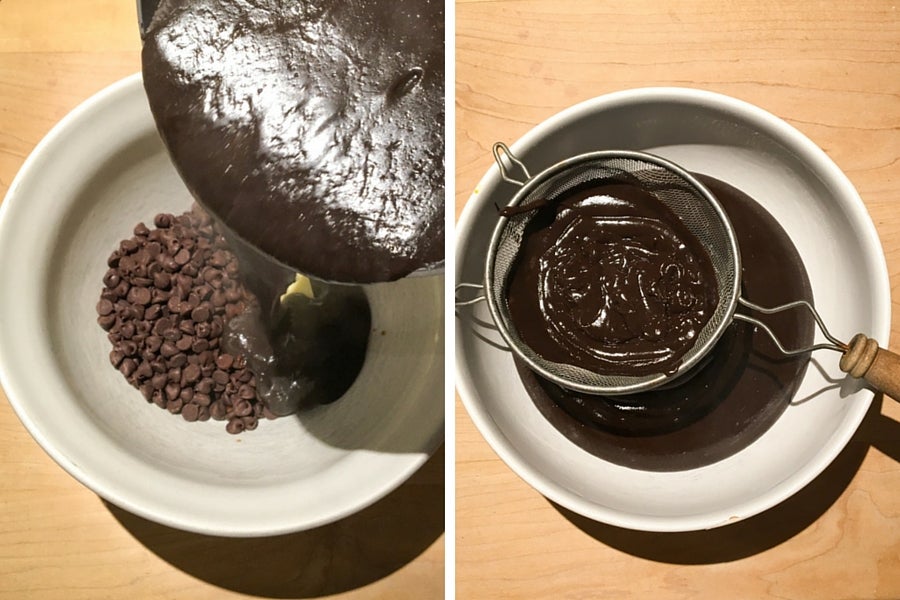 Remove the pan from the heat and pour this chocolate-y, pudding-like mixture over the bowl containing the chocolate chips. Whisk until the chocolate is melted and smooth, then pour the filling through a fine mesh strainer to remove any lumps.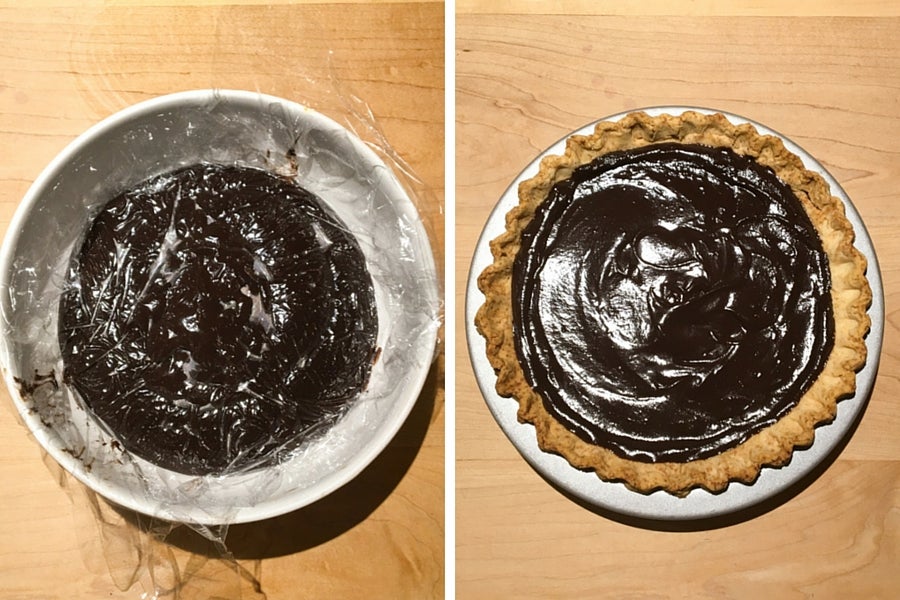 Place plastic wrap or buttered parchment paper on the surface to prevent a skin from forming, and chill thoroughly. Once chilled, spoon the cooled filling into the cooled baked pie crust. Level the top with the back of a spoon or an offset spatula.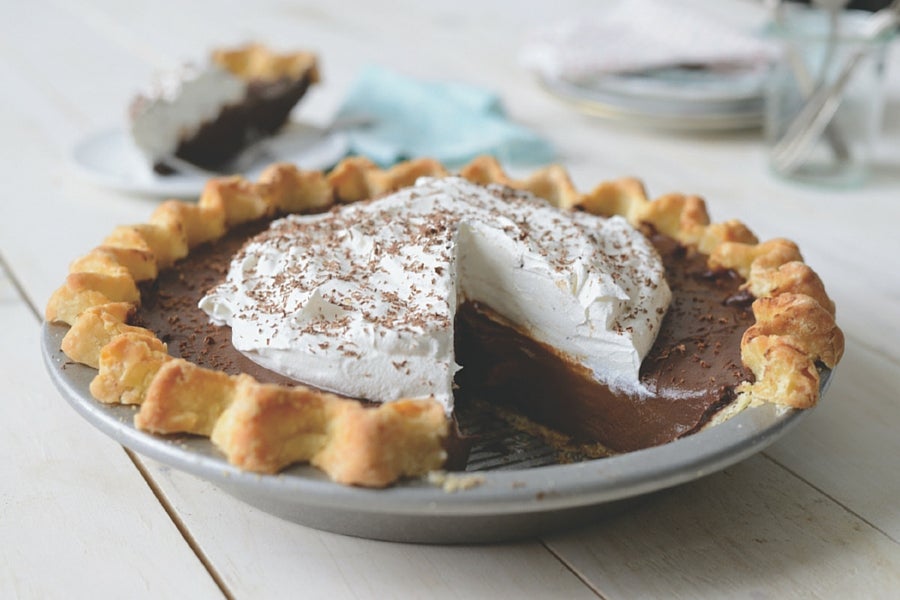 Spoon or pipe whipped cream on top, if desired. Or you can top individual slices with whipped cream (or ice cream!) when you're serving it.
Please bake and review our recipe for Gluten-Free Chocolate Cream Pie.
Jump to Comments