Since its inception in 2009, and every two years thereafter, King Arthur Flour has been a proud sponsor of the National Festival of Breads – America's premier amateur bread-baking contest.
Producing the best flour has always been at the core of King Arthur's mission, but so has encouraging and inspiring bakers to expand their baking know-how, including learning where their flour comes from.
This year hundreds of people submitted recipes to the contest. Eventually eight finalists from across the country were selected to navigate their way to Manhattan, Kansas to see how King Arthur flour is produced, and to bake their bread recipes – live, in front of an audience and judges.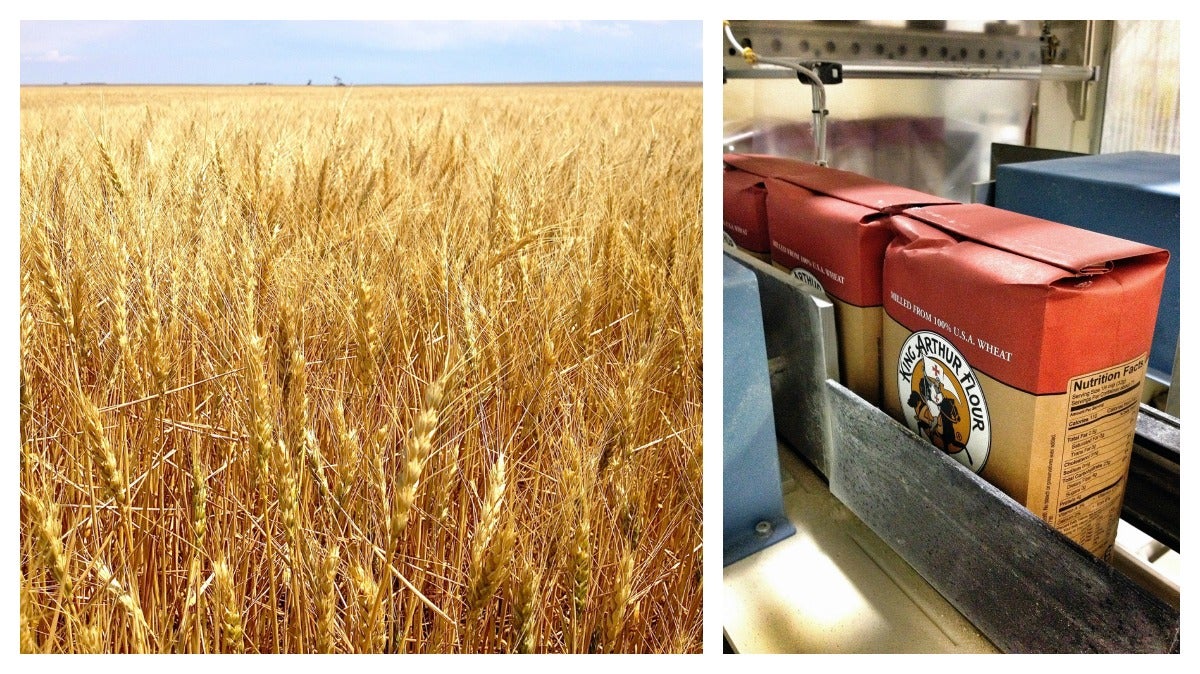 As we all become more conscientious about where our food comes from, it's a full-circle moment when you're able to experience the entire supply chain – from walking through wheat fields, talking directly with a farmer, visiting a grain mill, and finally handling a bag of flour immediately after it's been packaged. A tour of a farmer's cooperative, which mills some of our King Arthur flour, was part of the program for the eight finalists.
"I've been an avid bread baker for over 40 years, but I'll never look at wheat in the same way again. Along with days and days of fun and excitement, this experience has truly been an education for me," finalist Patrice Hurd, of Bemidji, Minnesota, acknowledged.
Here at King Arthur, we know that to make outstanding bread you have to start with the best wheat and continue with the best milling practices. "As a consumer of your products it was such an affirmation to learn more about the people who care so much about the quality and consistency of the ingredients that go into my recipes. I have gained a whole new appreciation for what it takes to make great bread," noted Lisa Keys of Kennett Square, Pennsylvania – whose recipe was eventually crowned the festival's grand champion.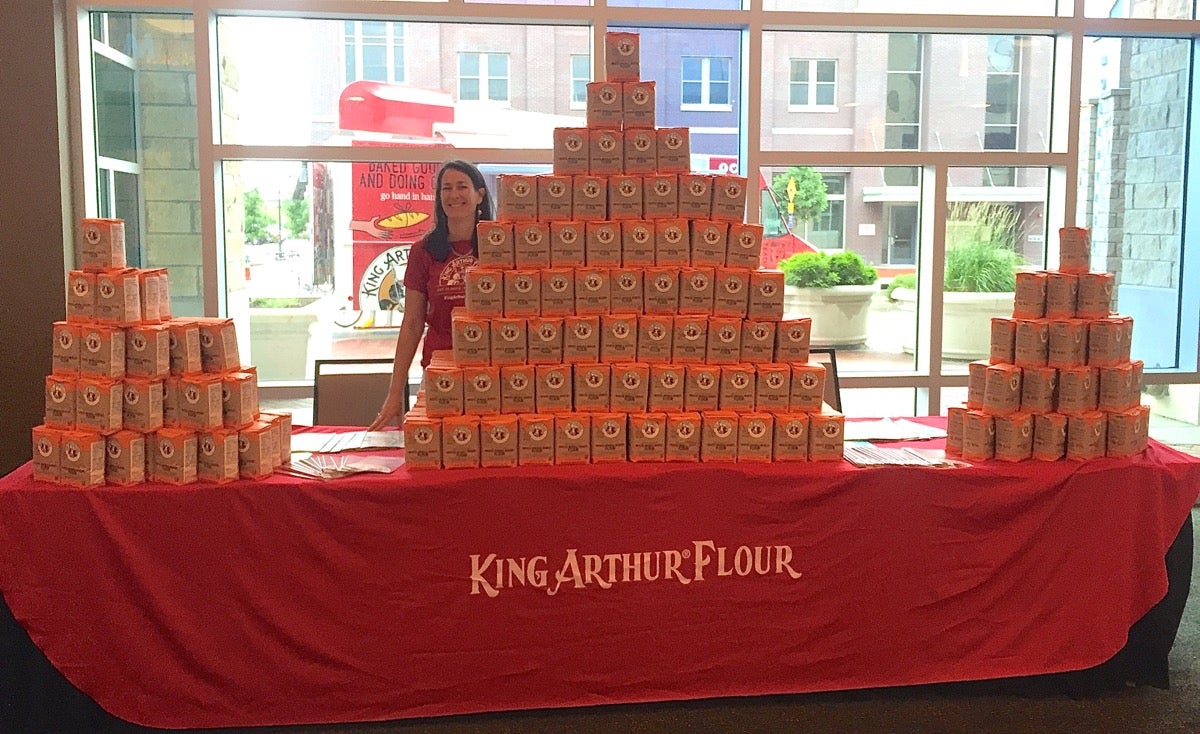 Keys' winning recipe, Smokehouse Cranberry Cheese Bread, interestingly enough has a Vermont connection. "Memories of visits with my in-laws in Quechee, Vermont inspired this bread. My mother-in-law always had smoked cheeses from the local farmers and fresh maple syrup tapped from trees in town… This bread honors all of her goodness," she said.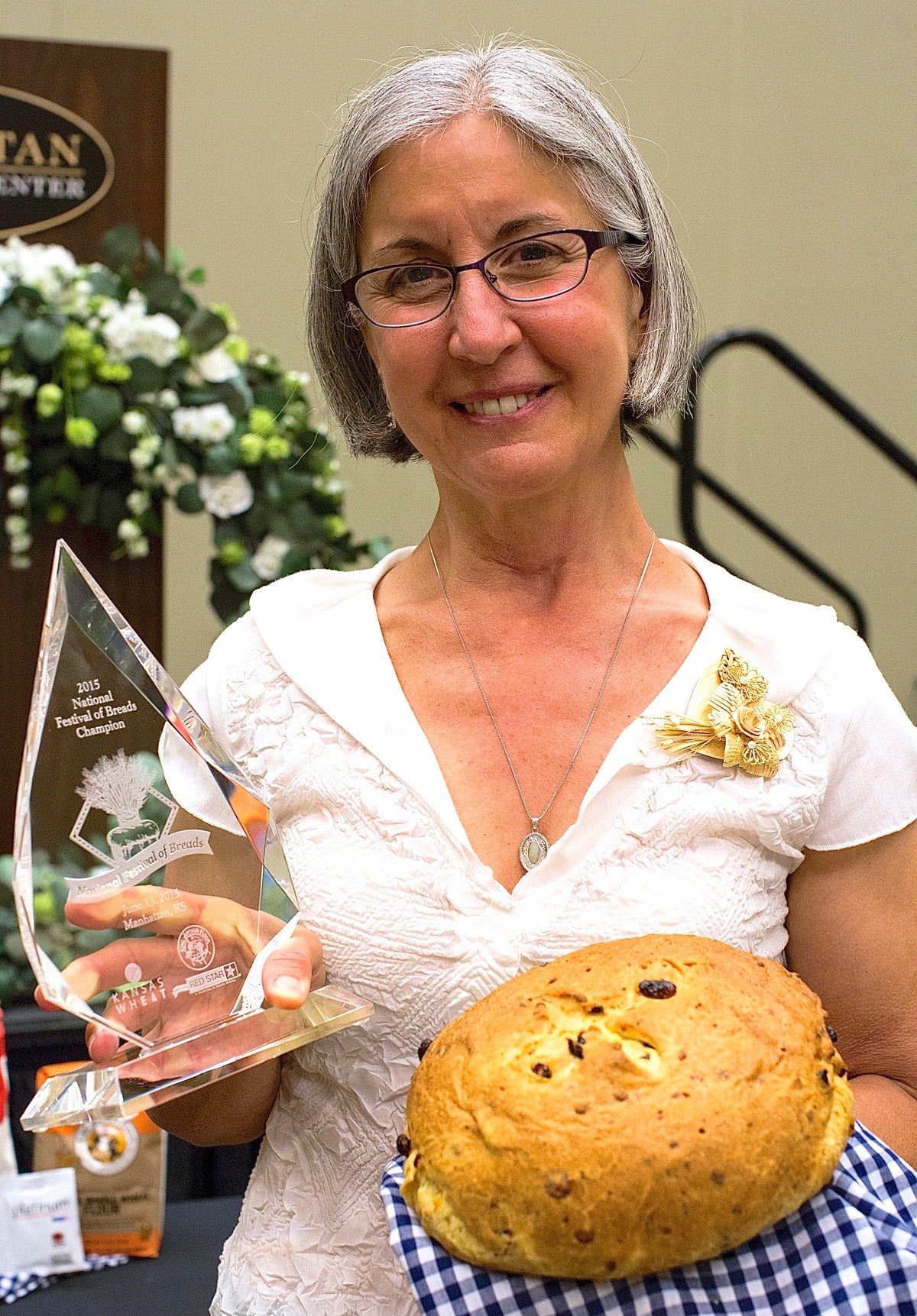 As the winner, Keys will make her way back to Vermont to take her class of choice at our Baking Education Center in Norwich, only 10 minutes away from Quechee.
"For my recipe to be named the grand champion was a totally unexpected thrill of a lifetime. Never in a million years did I think it was going to be me," exclaimed Keys. "I cannot wait to come to Vermont and become an even better baker and further spread the word of the goodness of King Arthur Flour."
See the eight finalist recipes from the 2015 National Festival of Breads.
Jump to Comments