Oatmeal is a reliable, comforting breakfast. Like coffee, most people have strong preferences on how to prepare it: water or milk, brown sugar or maple syrup, and so on.
Oatmeal is rarely sexy or alluring or tempting. Compared to buttery eggs Benedict or a sugared, rumpled Dutch baby, it's the sensible, safe menu choice. It's not going to surprise you or get you salivating or inspire Instagram photos.
But we're going to change that.
I fully endorse eating oatmeal. It fills you up, it's nutritious, and it's easy for anyone to cook. But let's not assume it has to be boring.
Here are some new ideas for spicing up your morning bowl. Give them a chance – even if you're steadfastly clinging to the safety of your familiar routine – because they might make your mornings a little bit tastier. And life is all about adventure, isn't it?
The Basic Recipe
I like my oatmeal somewhere between chewy and soft, so I combine half a cup of rolled oats with half a cup of King Arthur Pompanoosuc Porridge (a blend of steel-cut oats, white whole wheat bulger, and flax seeds).
To try this combination, bring 2 1/2 cups milk to a boil with a pinch of salt, then add your oatmeal and porridge. Cook – stirring occasionally – for 5 minutes. The resulting oatmeal has an excellent balance of texture and creaminess, and the flax and bulgur add an extra dose of flavor and fiber.
Now for the fun part: Topping your porridge.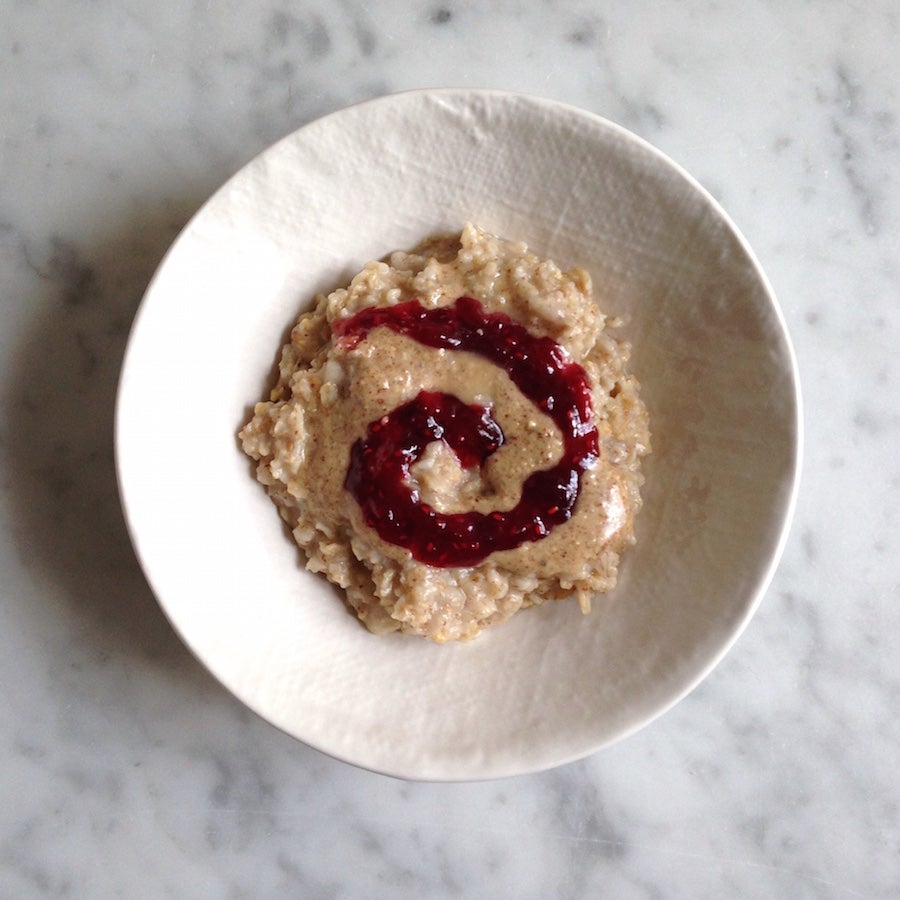 1. Nut butter + jam: Who decided that peanut butter and jelly sandwiches were only cool when we were children? Take those flavors and transform your breakfast into something sweet and nutty. Swirl a dollop of your favorite jam or preserves (I like raspberry) and a dollop of nut butter (I like almond butter) into your oatmeal. Eat. Repeat every morning.
Recipe suggestion: Stir in 2 tablespoons jam + 2 tablespoons nut butter.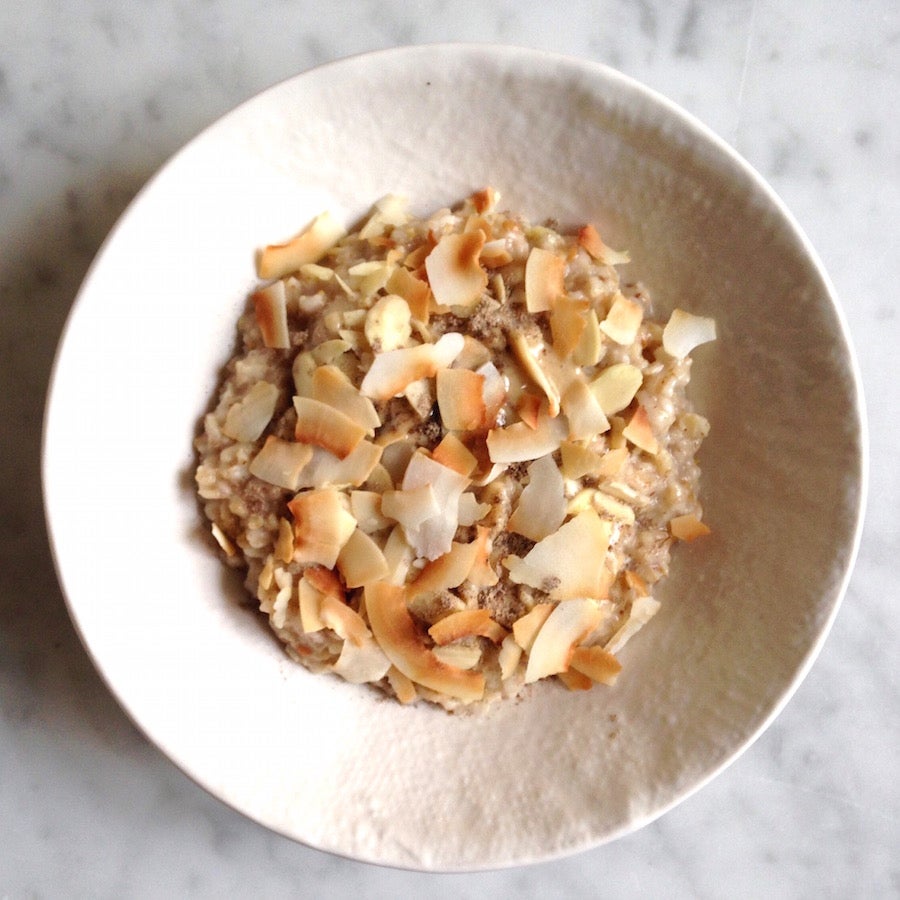 2. Tahini + sliced almonds + coconut + cardamom: This Middle Eastern-inspired version teeters on the edge of savory and sweet. Tahini is a wildly underrated ingredient that gives a rich, buttery quality to oatmeal (and baked goods). If you like your oatmeal on the sweeter side, a drizzle of maple syrup or brown sugar would pair well with the spice.
Recipe suggestion: Mix 2 tablespoons tahini and 2 tablespoons sliced almonds into your warm oatmeal. Sprinkle 1/2 teaspoon cardamom and 2 tablespoons toasted coconut flakes over the top.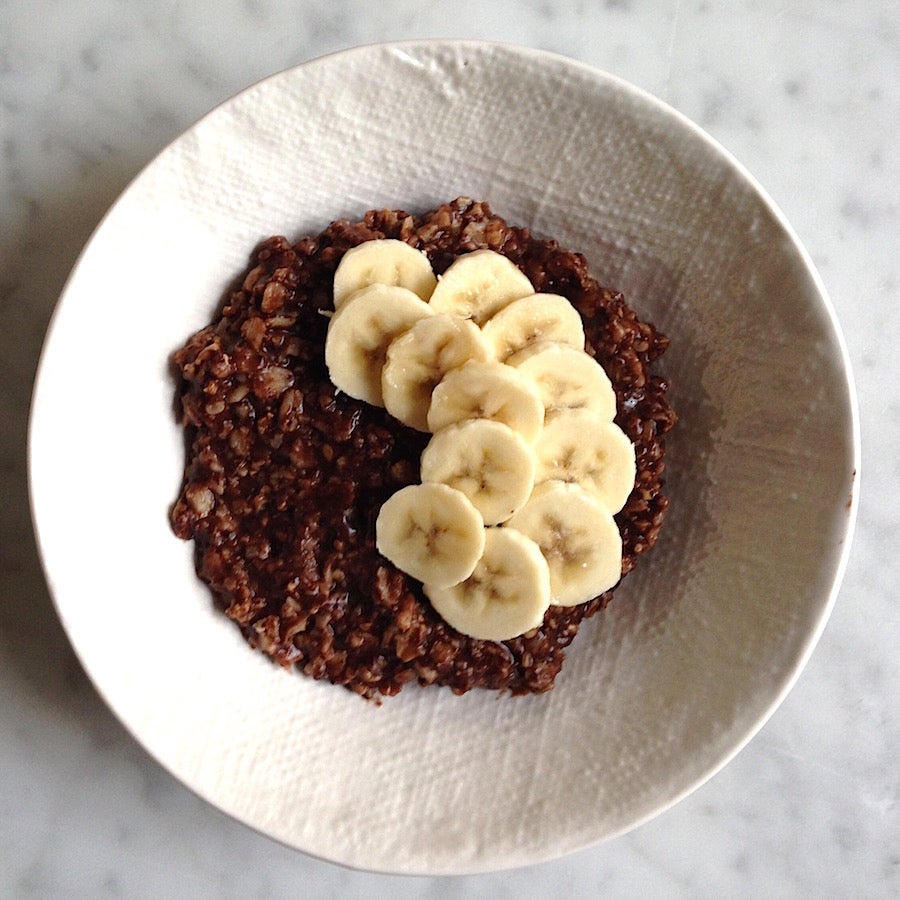 3. Chocolate + banana: If you're thinking "isn't this basically dessert?" you are correct. If you're thinking "I want to make it anyway," then we should be friends.
Recipe suggestion: While the oatmeal is still quite hot, stir in 1 tablespoon cocoa powder and half a sliced banana.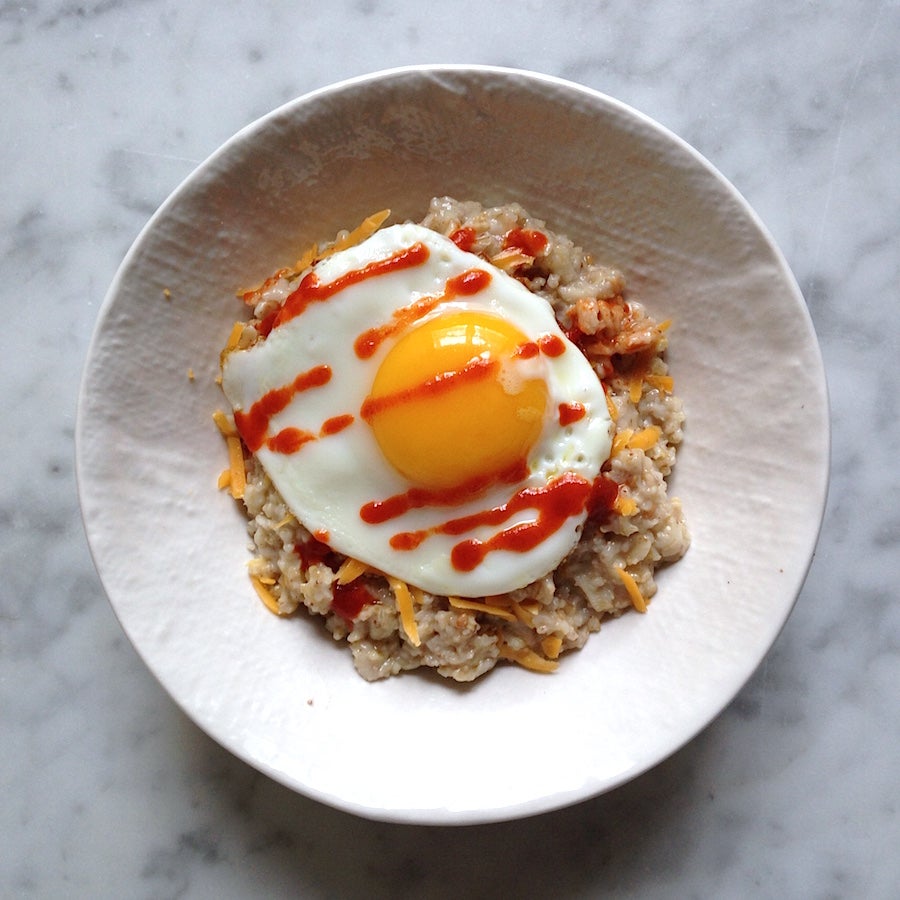 4. Fried egg + cheese + hot sauce: There's no rule against spicing up your morning. Do it deliciously by mixing grated cheddar cheese and a dash of Sriracha into your hot oats. Top with a perfect fried egg.
Recipe suggestion: Stir 1/2 cup grated sharp cheddar cheese and 1/2 teaspoon Sriracha (or other hot sauce) into your oatmeal. Fry an egg and add it to the top just before serving.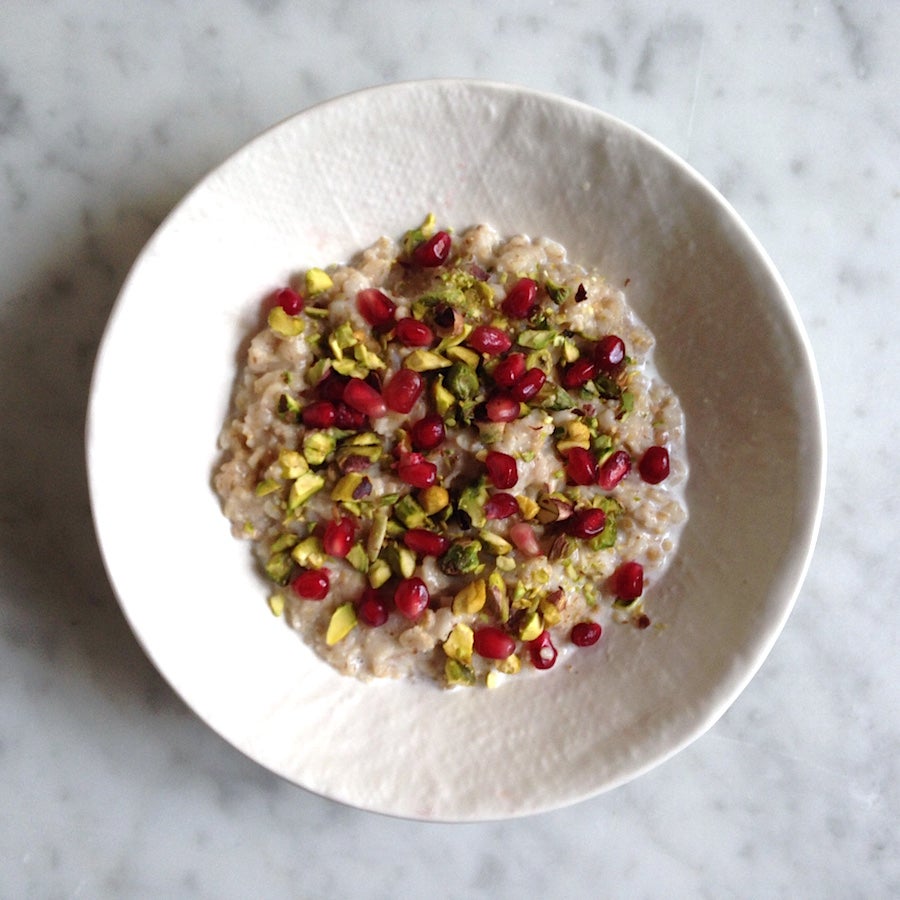 5. Pomegranate seeds + pistachios + honey + almond milk: It's hard to say what's better about this bowl – the taste or the good looks. Bright red jewels of tart pomegranate seeds brighten up the sweetness of the almond milk and honey. Pistachios add extra crunch. 
Recipe suggestion: Cook your oatmeal with almond milk instead of regular milk. Stir in 1 tablespoon honey. Top with 2 tablespoons chopped pistachios and 2 tablespoons pomegranate seeds.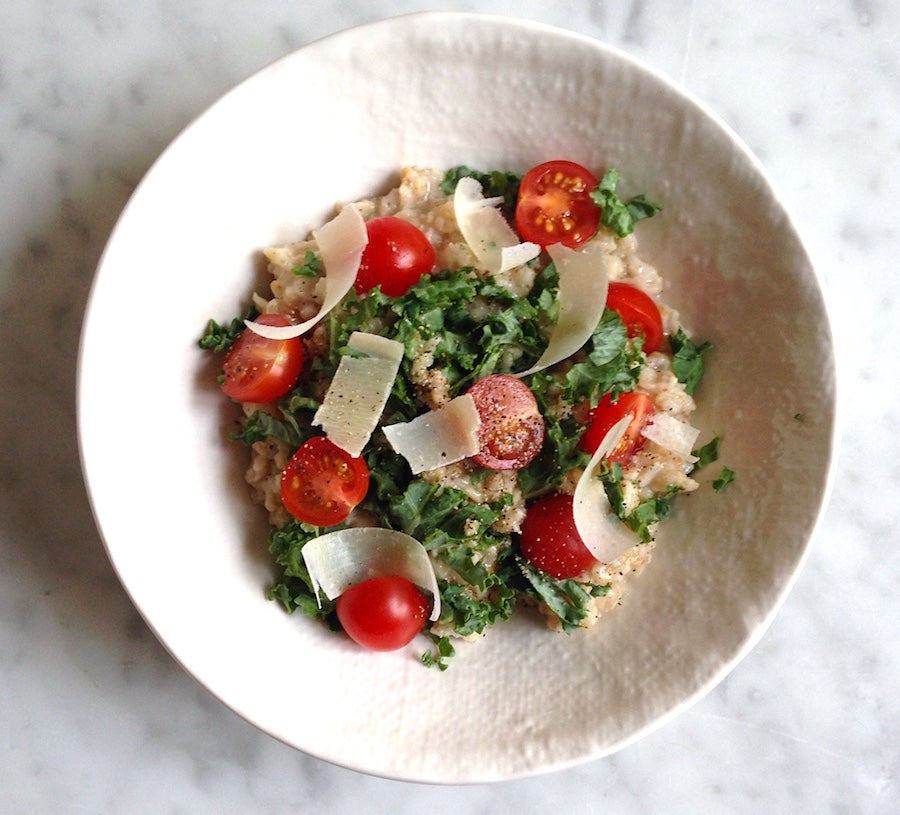 6. Tomato + kale + Parmesan: Savory oats might sound a little wild. But if you think of oats as a grain, just like farro or rice, it's not as far-fetched: You're essentially making an oat risotto. A topping of cherry tomatoes, shredded kale, and shaved Parmesan gets you your daily dose of vegetables.
Recipe suggestion: Before cooking, toast your oats in 1 tablespoon butter until lightly browned and nutty (about 2 minutes). Cook the toasted oats in water. Remove them from the heat and add 1/4 cup cherry tomatoes, 1/2 cup shredded kale, and 1/4 cup shaved Parmesan. Season with salt and pepper.
We're always looking for more breakfast inspiration! Tell us in comments, below, how you like to make your oatmeal.
Jump to Comments