A weekend treat. The ultra-special breakfast item that only appears when mom and dad have a little extra time in the morning. Or there are guests over and they'd like to pretend that more than cereal or a piece of toast is served each morning! A lot of fuss is made over seemingly simple pancakes, and for good reason, too. Pancakes are such comfort food.
Comfort food they may be, but pancakes don't have to be unhealthy. They can be filled with fruit, made with whole grains, or even just made from scratch from the finest ingredients.
Sweet, buttery, fluffy cakes cooked on a hot griddle until golden brown, pancakes are just perfection on a plate. You can change them up to suit your cravings. From sweet to savory, from plain to over-the-top, pancakes wear many hats.
We searched through our collection, and came up with the top 5 favorite pancake recipes that we think you and yours will enjoy at the breakfast table.

Blueberry Pancakes. The classic combination of buttery dough and sweetly fresh blueberries means that these pancakes are always a family favorite. You just can't go wrong when you choose to make these.
Juicy berries, fresh or frozen, can be packed into these cakes. Be warned, though, frozen berries are very juicy and may make your pancakes purple when you stir them in.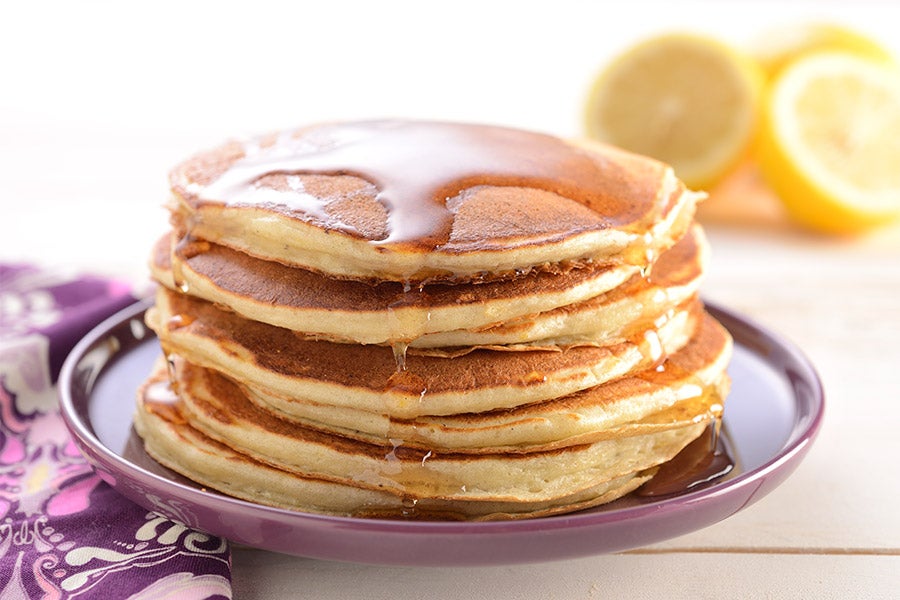 Lemon Pancakes. Light, lovely, and irresistible. These are less dense than a traditional pancake, making them feel almost like dessert.
Take advantage of winter citrus season with these tasty cakes, which have lemon zest in the batter. The lemon, as well as ricotta cheese, add a creamy zip to every mouthful. These are perfect served with a pile of berries and dollop of lightly sweetened whipped cream.

Simply Perfect Pancakes. The title says it all. Not convinced? The reviews speak for themselves! Over 175 of our home bakers have made and enjoyed these pancakes, and had no problem showing them a little written love.
The optional addition of malted milk powder gives these pancakes a diner-style taste that really hits the spot. We highly suggest you give it a try!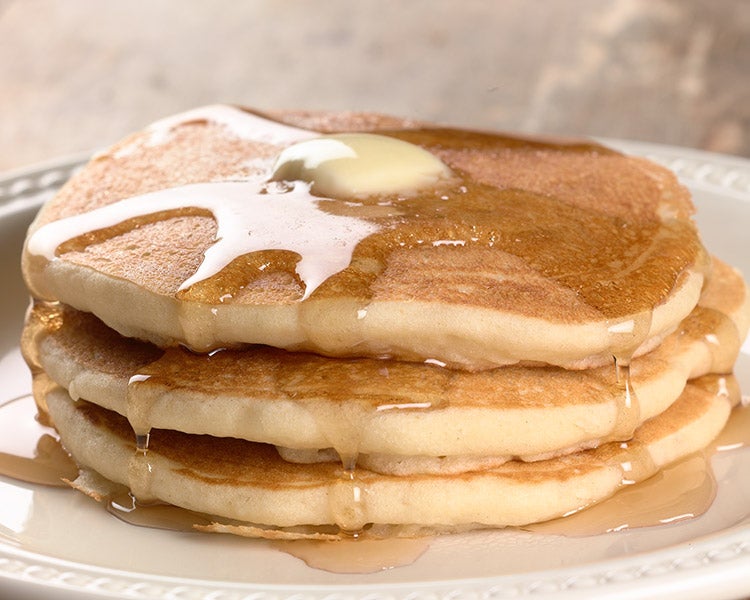 Gluten-Free Pancakes. Everyone should be able to enjoy a warm and fluffy pancake. These gluten-free cakes are just as moist and delicious as their gluten-packed counterpart. Check out the recipe; it gives instructions on how to make them as waffles too! Mmmmmm...
Top these with butter and maple syrup, fresh berries and whipped cream, or even smear them with homemade and ultra-easy microwave berry jam, whatever you'd like. Let your imagination go wild!
I love all of these pancake recipes, but I have to say, Blueberry Pancakes will always be my favorite. On cold winter days before we'd get scooted outside to play, my dad would make up a batch of pancakes for us, using the blueberries we had picked and frozen from the summer. They make me feel nostalgic, along with just plain tasting amazing!
Do you have a favorite type of pancake? Let us know in the comments below! 
Jump to Comments