Are you looking for a fast and easy way to make a BIG pizza?
One that can be prepped several days ahead, so that when you find yourself surrounded by hungry kids who need something substantial to eat FAST, all you need to do is add toppings and bake – no rising required?
A pizza whose crust is so simple, it doesn't even need to be kneaded?
Read on.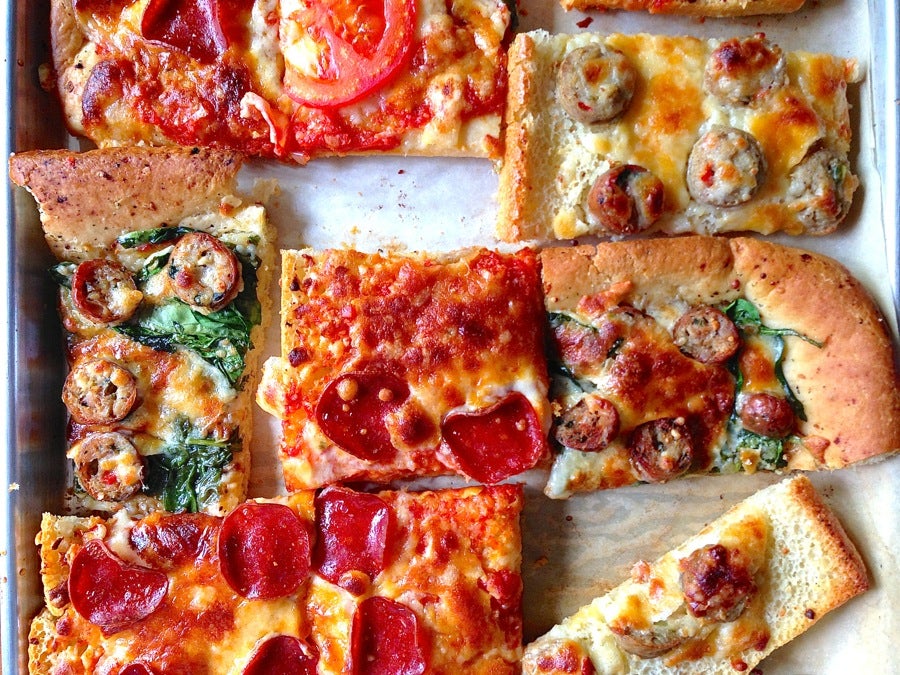 This generously proportioned (13" x 18") Sicilian-style, thick-crust pie starts out as Blitz Bread – one of our most popular yeast bread recipes.
A thick focaccia made from yeast "batter" ( remember, I said no kneading), Blitz Bread lives up to its name: it takes just about 90 minutes to go from pouring flour into a mixing bowl to pulling a hot, aromatic loaf of yeast bread out of the oven.
And, as one of the most common Facebook memes goes, "But it's what comes next that might surprise you."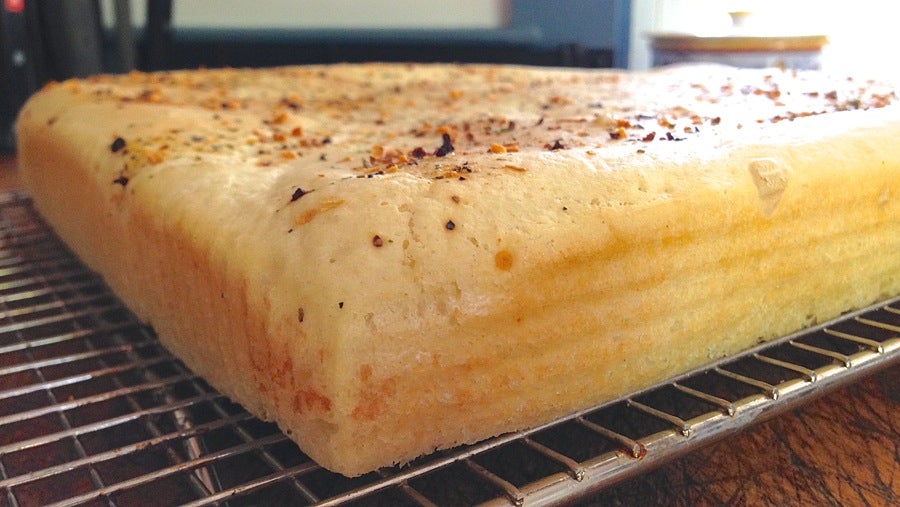 Let's start with this thick focaccia, which you've baked in a 9" x 13" pan.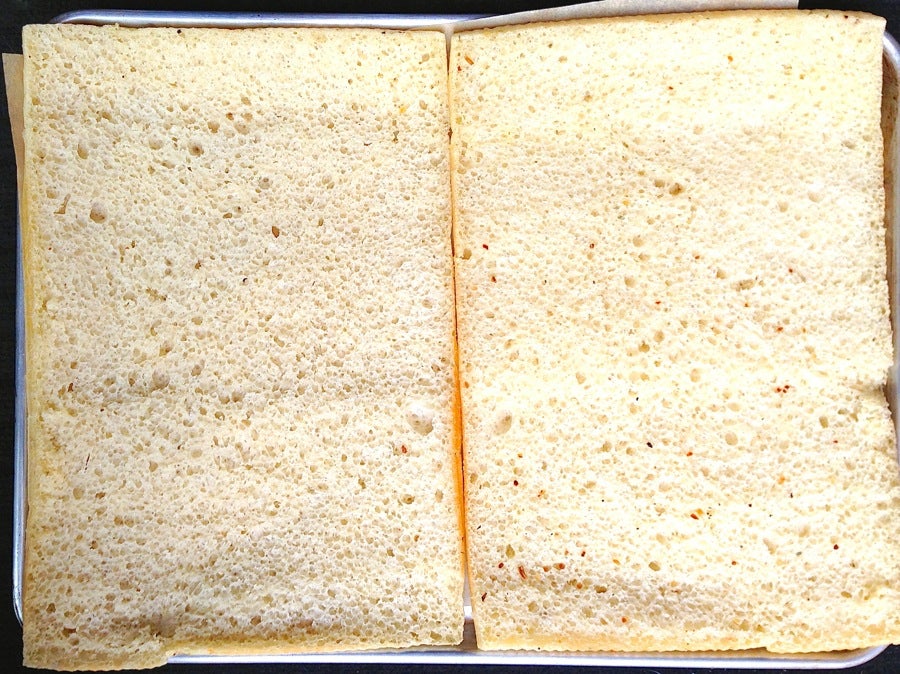 Cut it in half around its perimeter; a long, serrated knife is a useful tool for this task.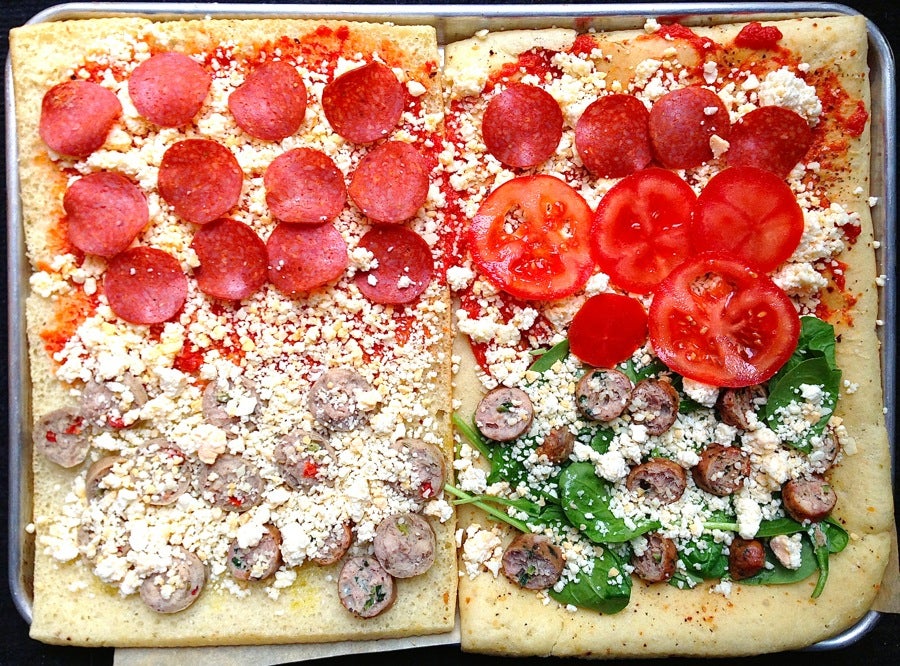 Place the two halves on a baking sheet, and top as desired.
This is your opportunity to A) use up lots of leftovers from the fridge, and/or B) let everyone create his/her own personal pizza. If B), you might want to cut the crust into 4 or even 8 pieces (8 for lighter eaters).
Notice I've flipped the right-hand half so its crust (rather than its cut side) is on top.
Why? Just wanted to see what difference it made in the finished pizza.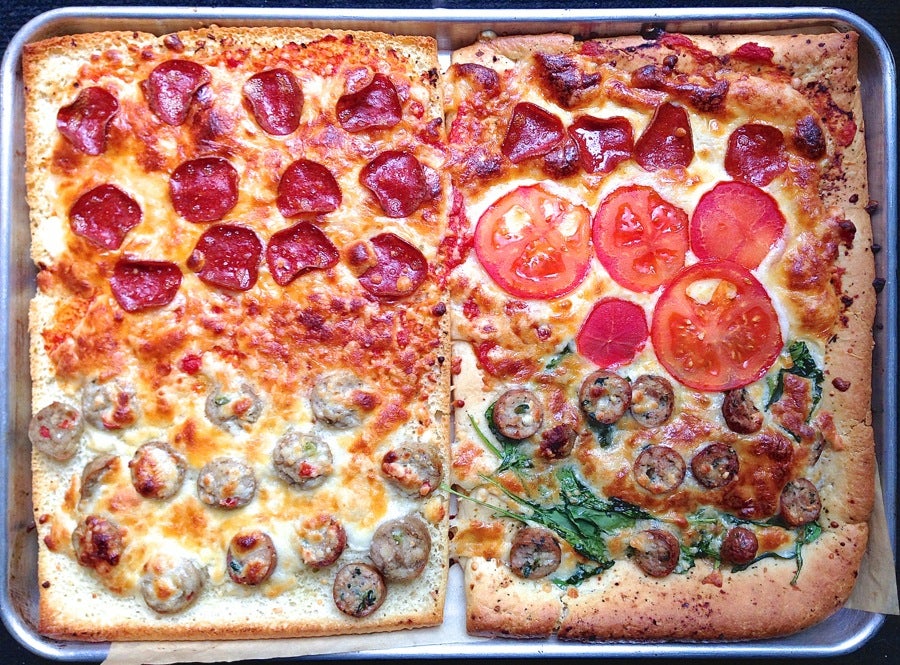 Bake in a preheated 400°F oven until the toppings are hot and the cheese has melted.
How long? Gosh, I didn't time it... maybe 15 to 20 minutes or so? Up to you and your oven, really.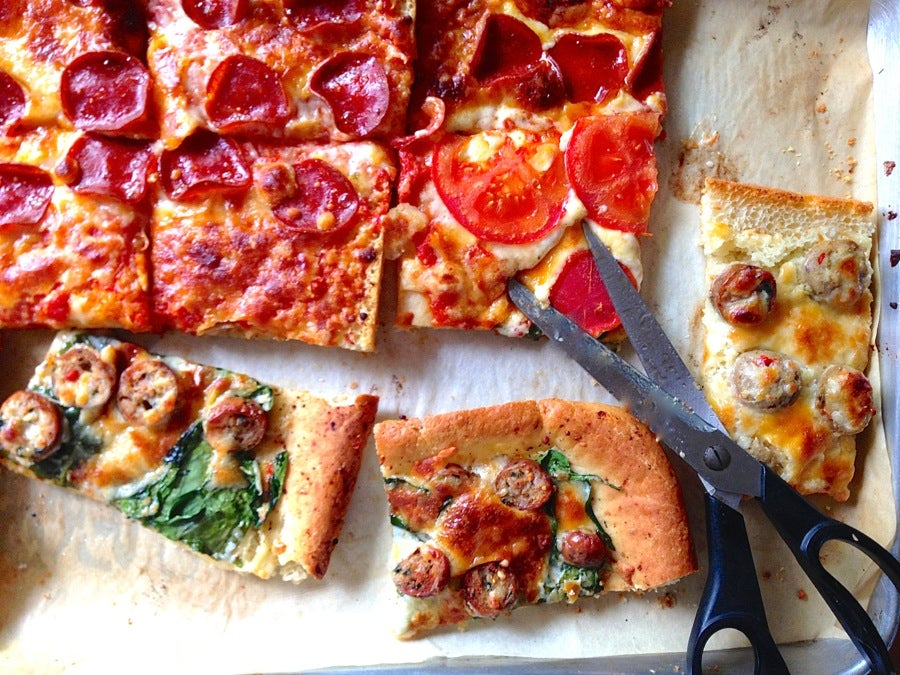 Remove the pizza from the oven, and use a pair of scissors to cut it into serving-sized pieces.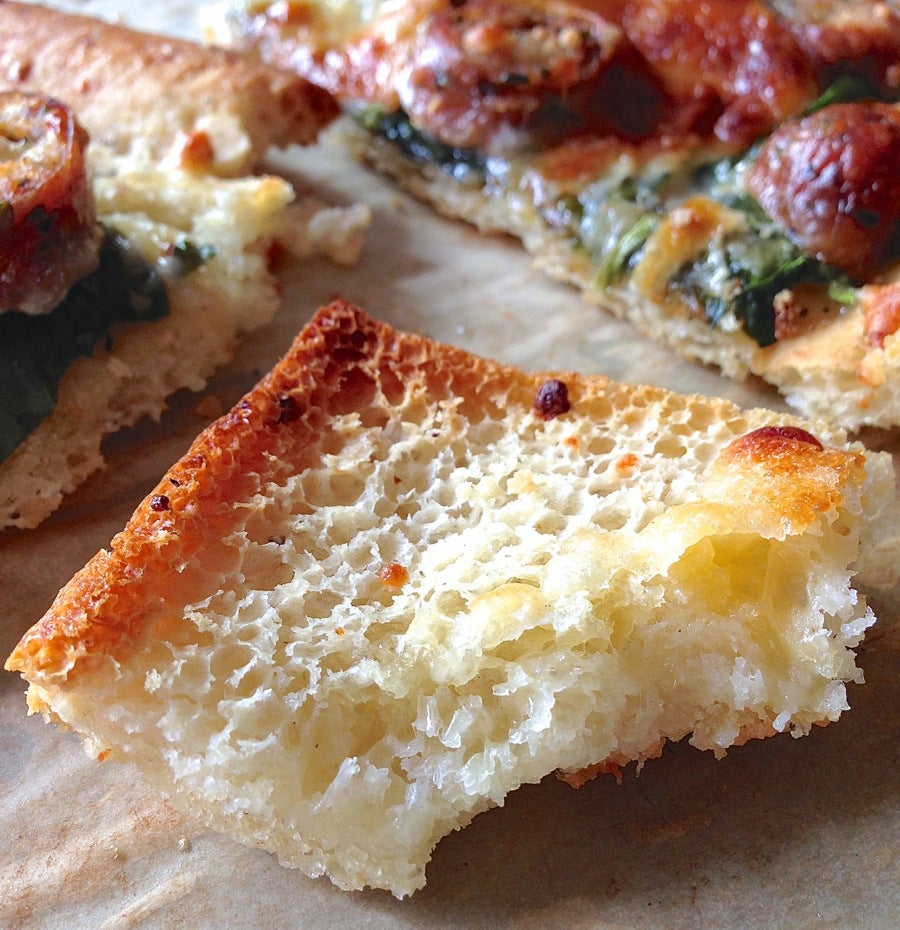 See that light, airy crumb? It's perfect for absorbing the wetter bits of topping.
Which brings us back to my experiment: open-side up, vs. crust side up.
The pizza topped on its "crumb" side wasn't quite as crisp, since some of the toppings had sunk in. But I actually liked it better than the pizza topped on its "crust" side, which was crunchier – but also assertively "this is the crust, this is the topping, and never the twain shall meet."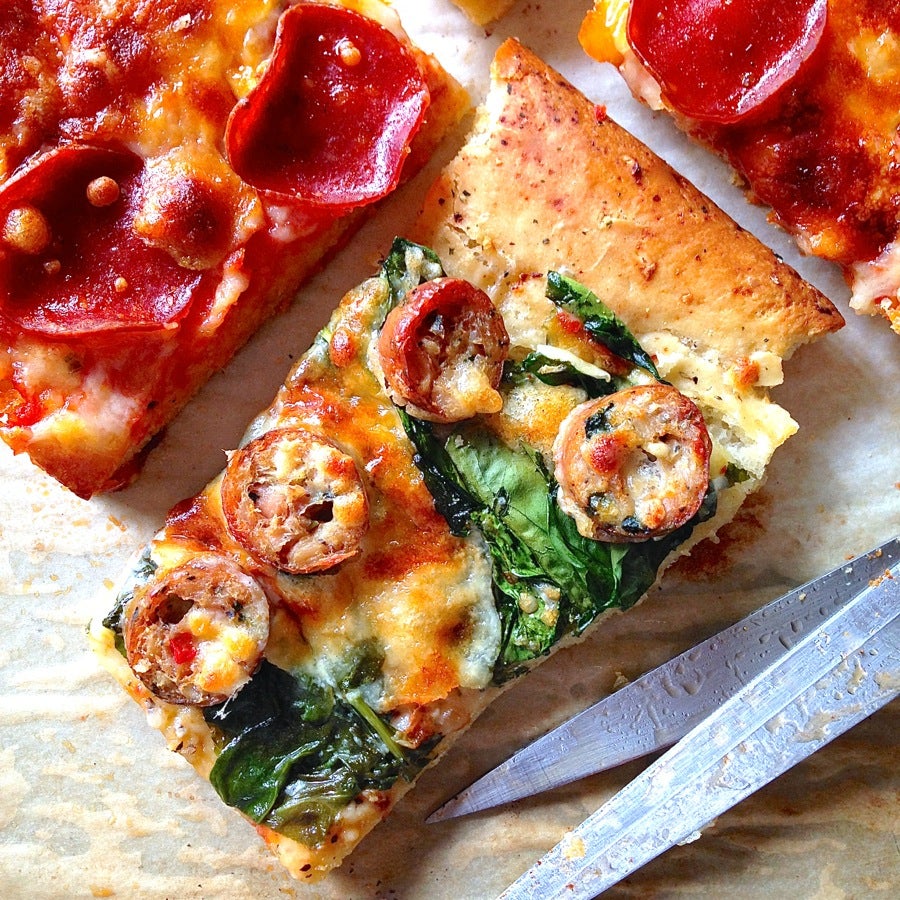 Speaking of topping, here's my favorite: sliced chicken sausage, fresh spinach, and low-fat mozzarella. Almost sounds healthy, doesn't it? We can always dream...
So, I know you're dying to try this "pizza" (which, in reality, is simply topped and toasted bread – but let's not quibble over terminology). The first thing you need to do is make Blitz Bread – check out the step-by-step photos in our blog post, Yeast Bread in a Hurry.
Happy pizza baking!
Jump to Comments