Two of these chocolate chip cookies are made with 100% all-purpose flour.
Two are made with 100% whole wheat flour.
Will your kids be able to tell the difference?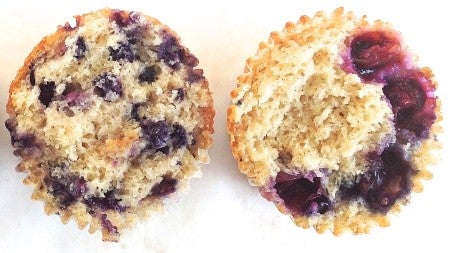 A blueberry muffin made with 100% whole wheat flour on the left. And on the right, the same muffin made with all-purpose flour.
When they're side by side, you can see a slight difference in color.
But who ever eats a whole wheat muffin and a white flour muffin both at the same time?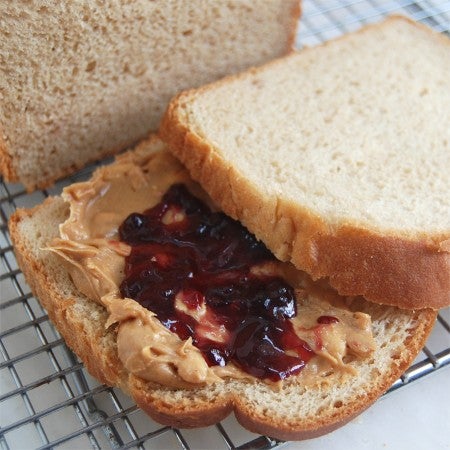 Ah, the bête noir of those of us trying to "bake healthy" with whole wheat: 100% whole wheat bread.
Yes, it's light tan. And looking at it, no one will mistake this for Wonder Bread.
But if your goal is a soft, moist, just slightly sweet, eminently sliceable sandwich loaf, one that complements everything from PB & J to tuna salad to ham and cheese – this bread is it.
You know, we've been pounding the drum for white whole wheat flour for nigh on 20 years here at King Arthur Flour. And apparently, we haven't been doing a very good job, because many of you just don't understand what it is.
"Is white whole wheat flour white flour? Is it whole wheat? Is it bleached?"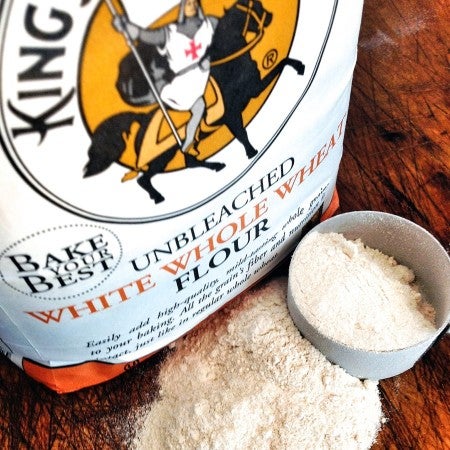 Here's the simplest explanation: white whole wheat flour is whole wheat flour, flour ground from the entire wheat kernel. White wheat's kernels are simply a different color than those of traditional red whole wheat flour.
White tulip. Red tulip. They're both tulips, right? Same flower, same characteristics and attributes – different color.
White whole wheat and red (traditional) whole wheat? Same thing.
So if you're thinking, "Man, I'd love to get a bit more fiber into my family's diet;" or "I'd sure like it if the cookies my kids eat after soccer practice had a bit more going for them nutritionally," then I highly — HIGHLY — recommend stocking your pantry with white whole wheat flour.
"So, can I substitute white wheat 1:1 for all-purpose flour in all my favorite recipes?"
Well, yes... and no. Would I substitute it 100% for all-purpose flour in an oatmeal cookie recipe? Yes. Would I substitute it 100% for all-purpose flour in a delicate vanilla holiday rollout cookie? No.
Chocolate cake, fruit cake, gingerbread, yes. Angel food cake, white cake, yellow cake, no.
Pumpkin muffins, cinnamon-apple scones, banana bread? Absolutely. Biscuits, cream scones, lemon-poppyseed bread? Probably not.
Are you getting the picture here? A lot of us eat with our eyes, and in light-colored baked goods, you'll see a difference in color.
Plus, in certain "plain" recipes – for instance, pie crust or sugar cookies – you'll probably taste a slight difference. After all, whole wheat flour has a lot more in it – wheat bran and germ – than all-purpose flour.
But how often do you make sugar cookies, compared to chocolate chip, peanut butter, or oatmeal? How many angel food cakes do you make each year? Not as many as chocolate, right?
Here's my best advice: Buy a bag of white whole wheat flour, stash it in the fridge or freezer, and when you're making something that seems like a good fit, get out your white wheat.
Start by subbing white wheat for 1/3 of the white flour in the recipe. (Feeling brave? Go 50/50.)
If you like the results, increase the percentage next time. Increase even more the time after that. For some recipes, you'll find you can easily use 100% whole wheat flour without anyone noticing.
I mean, whole wheat or not, who ever turns down a warm chocolate chip cookie?
We have hundreds of recipes using whole wheat on our recipe site. The following are some of my kid-friendly favorites. With school back in session (or about to be), it's time to turn over a new leaf.
Here's to whole grain – without the pain!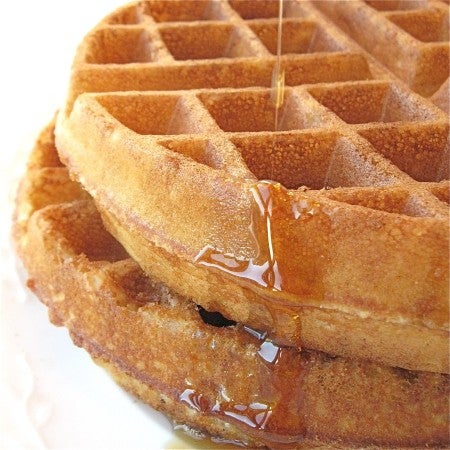 √  100% whole grain
♥ ♥ ♥ ♥ ♥ 122 reader raves
"WOW! At long last – whole wheat waffles our family, including finicky granddaughter, will love!! We love waffles and I've always wanted to find a whole grain recipe that would suffice. This is it!" vcallahan – KAF Community
Tip: If you or your family are very sensitive to whole wheat's sometimes assertive flavor, try substituting 2 tablespoons orange juice for 2 tablespoons of the milk in this recipe. The OJ tames whole wheat's potentially tannic taste, without adding any citrus flavor of its own.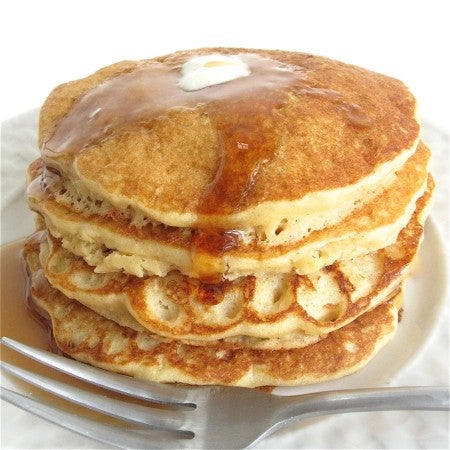 Homemade Whole Grain Pancake Mix
√  87% whole grain
♥ ♥ ♥ ♥ ♥ 100 reader raves
"Fed these to 3 boys who are very fussy eaters! They loved them. It was amazing." Bev – Plymouth, MN
Tip: No buttermilk in the fridge? Substitute 3/4 cup regular yogurt mixed with 1/4 cup milk; or 1/2 cup Greek-style yogurt mixed with 1/2 cup milk.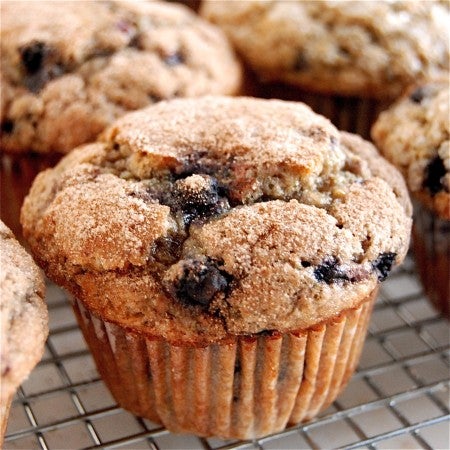 100% Whole Wheat Blueberry Muffins
√  100% whole grain
♥ ♥ ♥ ♥ ♥ 45 reader raves
"I whipped up a batch before dinner...very simple to throw together with 3 little kids under my feet. Moist and perfect with the blueberries I froze from last summer. My kids loved them and asked that I make them again." tonyaann – KAF Community
Tip: For perfectly intact muffins – no tears or crumbles – line your pan with muffin/cupcake papers, and grease the papers.
For step-by-step photos and more tips, see the blog.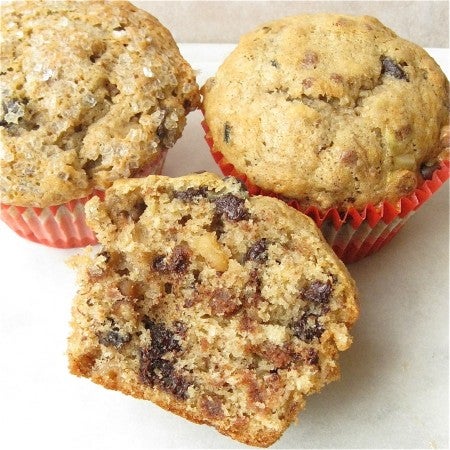 √  50% whole grain
♥ ♥ ♥ ♥ ♥ 73 reader raves
"My children absolutely love these muffins! I think they refuse to eat the last 2 bananas in the bunch, knowing that these muffins will appear when they are too ripe!" dbglas5 – KAF Community
Tip: The riper the banana, the better the flavor. This is the perfect way to use up those absolutely black, got-lost-in-the-bottom-of-the-fruit-bowl bananas.
For step-by-step photos and more tips, see the blog.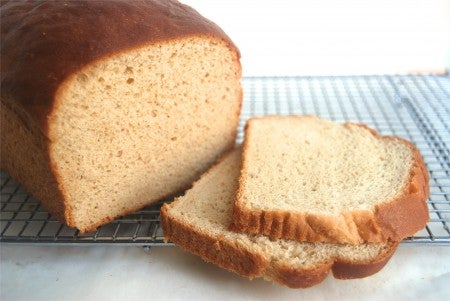 Classic 100% Whole Wheat Bread
√  100% whole grain
♥ ♥ ♥ ♥ ♥ 216 reader raves
"I have made this in my bread machine several times with a few variations and have had great success. It is the perfect PB&J bread for my very picky 3-year-old!" Lindsey – Dallas, TX
Tip: The liquid sweetener you choose here makes a difference. Molasses produces the darkest loaf, one with old-fashioned flavor. Honey yields a lighter, milder loaf. Maple syrup makes a less-sweet loaf, with just the faintest hint of maple.
For step-by-step photos and more tips, see the blog.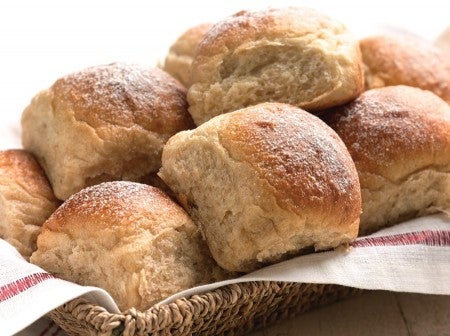 √  65% whole grain
♥ ♥ ♥ ♥ ♥ 76 reader raves
"These were in our Thanksgiving bread basket and what a delight these rolls are. The yummy wheat flavor is wonderful and the texture is light and fluffy. A new tradition for our family. My 2-year-old grandson said it all: 'Gamma, these are yummy.' " Sharon – California
Tip: Brush hot-from-the-oven rolls with melted butter for a soft, satiny, buttery crust.
For step-by-step photos and more tips, see the blog.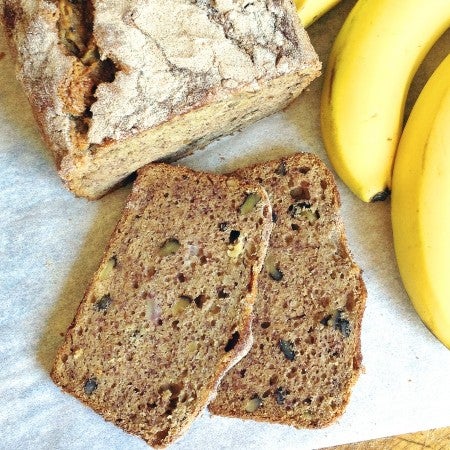 √  100% whole grain
♥ ♥ ♥ ♥ ♥ 131 reader raves
"This is really the best banana bread I've ever eaten! Even my 4-year-old daughter loved it!" Roberta – Suwanee, GA
Tip: Want to dress up the bread's crust — and add flavor, too? Mix 2 tablespoons granulated sugar + 1 teaspoon ground cinnamon; sprinkle evenly over the top of the bread before baking.
For step-by-step photos and more tips, see the blog.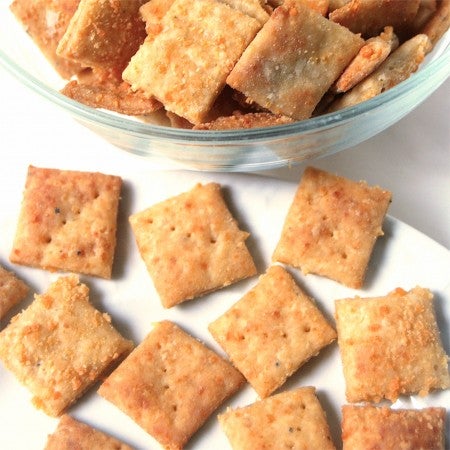 √  100% whole grain
♥ ♥ ♥ ♥ ♥ Be the first to review!
Tip: Do you suffer from rolling pin phobia? Don't be afraid of this recipe. The dough is extremely easy to roll, doesn't crack around the edges, and makes hundreds of delicious crackers.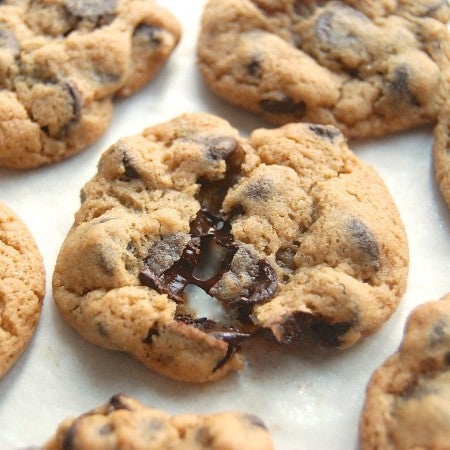 √  100% whole grain
♥ ♥ ♥ ♥ ♥ 47 reader raves
"I was very hesitant about making these cookies and using the www flour... but boy are they delicious... These are my new favorite cc cookie recipe and when the kids eat them at least I feel a little better that they are whole grain and less butter. My four kids ages 2-10 loved them." Momma - NE PA
Tip: Part of the reason these cookies stay soft is their relatively short baking time. To ensure soft cookies, do a test bake of 4 to 6 cookies before baking the entire batch. Let them cool for about 15 minutes. Are they soft, rather than crisp? If so, you've nailed the time. If not, shorten the baking time for the remainder of the cookies.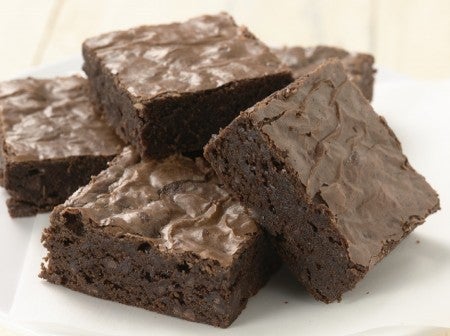 √  100% whole grain
♥ ♥ ♥ ♥ ♥ 62 reader raves
Tip: Want to "fancy" these brownies up for a special occasion? Once they're baked, use a deep cookie cutter to cut out shapes: pumpkins for Halloween, stars for the holidays, or rounds to use in elegant brownie sundaes.
For step-by-step photos and more tips, see the blog.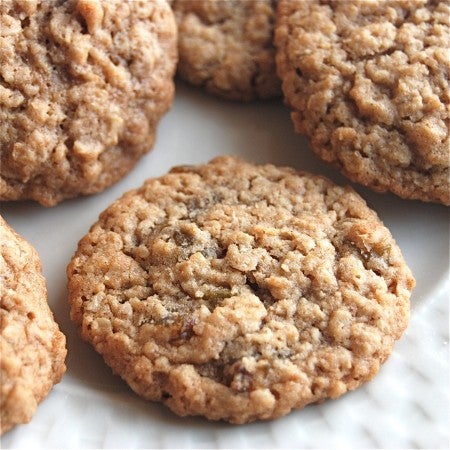 √  63% whole grain
♥ ♥ ♥ ♥ ♥ 62 reader raves
"This is by far the best oatmeal cookie recipe I've ever used! My family loved those soft, golden brown and delicious oatmeal cookies so now I am making them every weekend!" Helen – Toronto, Ontario, Canada
Tip: If you're a fan of salty/sweet, the merest sprinkle of salt (extra-fine preferred) atop the just-baked cookies brings their flavor over the top.
For step-by-step photos and more tips, see the blog.
Our King Arthur Flour recipe site offers hundreds of additional whole grain recipes – enjoy!
Jump to Comments