You know what the nice thing about zucchini is?
Ummmmm....
Well, for one thing, you don't have to peel it.
And it's got a pretty neutral flavor, so it doesn't clash with the tomatoes on your shish-kebab, or the onions and Parmesan in your frittata.
Plus it grows really, really easily.
And very, very fast.
To say nothing of extremely large.
Put it all together, and you have every home gardener's "favorite" time of the year:
The annual Zucchini Attack, a.k.a. Season of the Unfettered Mammoth Squash.
Luckily, there are plenty of ways to think about zucchini, other than as the biggest garden pest ever.
In fact, we offer over 2 dozen recipes for your fresh-picked zukes at our online recipe site - including our most-Pinned recipe ever, Baked Zucchini Sticks and Sweet Onion Dip.
The following recipe takes advantage of zucchini's aforementioned neutral flavor, plus its soft texture, to create nicely dense, dark-chocolate bread. Semisweet chips create soft little pools of fudge that complement the bread's nicely moist texture very well, thank you.
Are you ready to back off dissing your zukes, and put them to tasty use?
Try our Double Chocolate Zucchini Bread. And our Parmesan-scented Zucchini-Cheese Pancakes. And Chocolate Zucchini Cake.
But let's go with the bread first, OK?
Preheat the oven to 350°F; lightly grease an 8 1/2" x 4 1/2" loaf pan.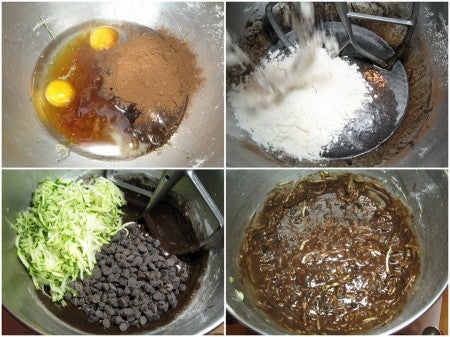 Mix the following in a large bowl, beating until smooth:
2 large eggs
1/3 cup (113g) honey
1/2 cup (99g) vegetable oil
1/2 cup (106g) brown sugar, packed
1 teaspoon vanilla extract
Add the following, stirring to combine:
1 teaspoon salt
1/2 teaspoon baking soda
1/2 teaspoon baking powder
1/2 teaspoon espresso powder, optional
1/3 cup (28g) King Arthur All-Purpose Baking Cocoa or Dutch-process cocoa
1 2/3 cups (202g) King Arthur Unbleached All-Purpose Flour
Stir in 1 cup (170g) chocolate chips, and 2 cups (242 to 300g) shredded, unpeeled zucchini, gently pressed into the cup; this will be about 1 medium-small (8" or so) zuke.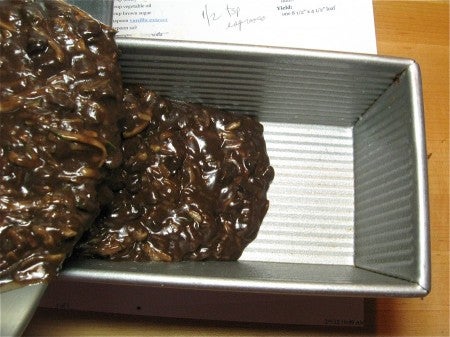 Pour the batter into the prepared pan.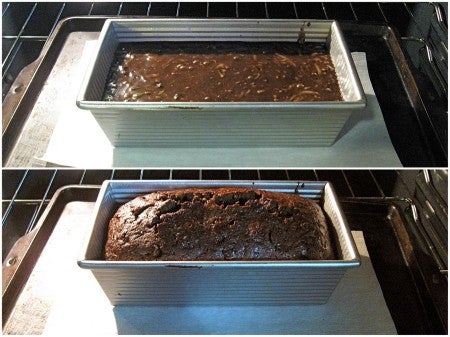 Bake the bread for 65 to 75 minutes, until the loaf tests done.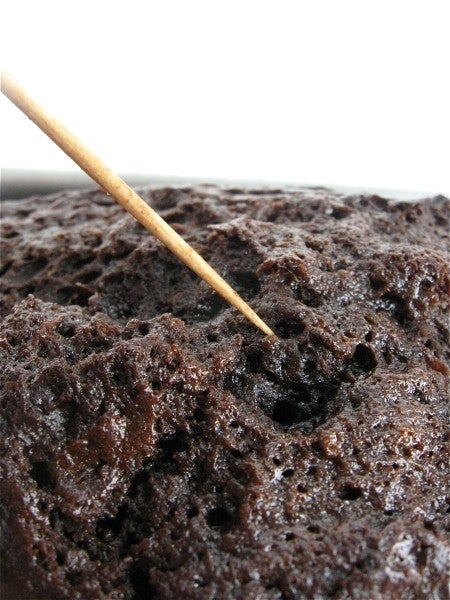 A toothpick or cake tester inserted into the center will come out clean, save for perhaps a light smear of chocolate from the melted chips.
Remove the bread from the oven, and let it cool for 10 to 15 minutes before loosening the edges...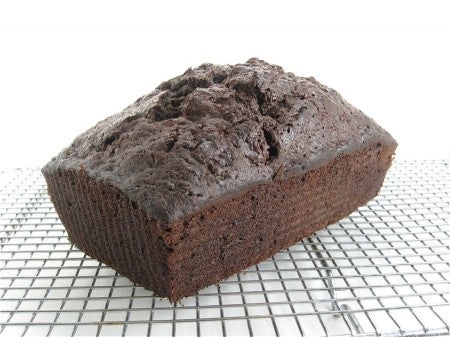 ...and turning it out of the pan onto a rack.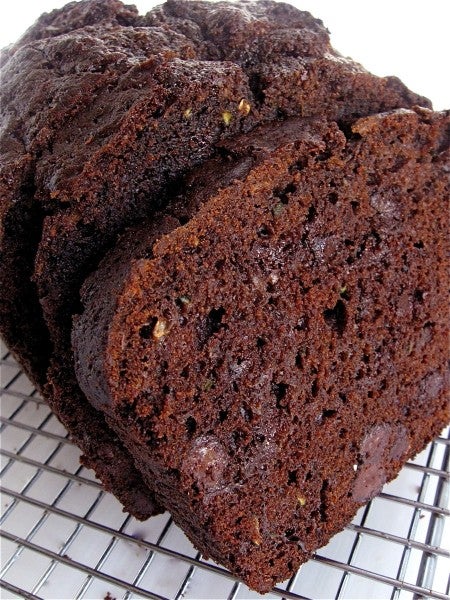 Cool completely before slicing; store well-wrapped, at room temperature.
A smear of Nutella wouldn't be amiss...
Read, bake, and review (please) our recipe for Double Chocolate Zucchini Bread.
Jump to Comments