Add a little lemon to your favorite sugar cookie recipe, and you've got lemon cookies. Add a little sugar to your favorite dough recipe, and you've got basic sweet dough. But what would happen if they were to collide head on?
You would get Lemon Sugar Crunch Buns, that's what. A tender and soft sweet dough bun with a crunchy lemon sugar cookie style topping. A funky, chunky pavement of lemon topped with the extra crunch of coarse sugar makes for a fantastic taste and texture that keeps you coming back, bite after bite. Quite a few of our taste testers said it was the crunch that kept them coming back for more, not just the amazing flavor.
Looking at the buns, you may be reminded of classic Dutch Crunch Bread, aka Tiger Bread, Alligator Bread, etc. Those breads have a yeasted rice flour batter spread over them before baking, and have a very distinctive flavor and texture. While the texture has the crunch quality, the flavor of Tiger Bread can be an acquired taste if it's not something you grew up with. Frank, our pastry chef, has Midwestern roots and knows Tiger Bread from way back, but the rest of us were definite neophytes. Hopefully you Tiger Bread lovers in the crowd will still love us even if we didn't love the bread right away.
After a few batches were met with a lukewarm reception, I decided to break tradition and go for a flavored topping with more of a cookie base. My original idea was a snickerdoodle-style cookie, but there are SO many cinnamon-type buns to be had, lemon seemed a different direction to take. Cake flour keeps the cookie dough topping nice and tender, egg is a great binder, and a pinch of baking powder gives it just enough puff. The version we tried with baker's ammonia had a crisper crust, but the flavor of the ammonia lingered a bit, so we went with the traditional baking powder.
Making these buns is no harder than making cinnamon buns and the timing is very similar, so let's give it a try.
Let's bake Lemon Sugar Crunch Buns.
For the dough, put the following in your bowl:
2 1/4 teaspoons instant yeast
1 1/4 teaspoons (8g) salt
1/4 cup (50g) sugar
3 cups (361g) King Arthur Unbleached All-Purpose Flour
3/4 cup (170g) lukewarm milk
4 tablespoons (57g) unsalted butter, melted
1 teaspoon vanilla extract
1 large egg
Mix and knead by hand, machine or on the dough cycle of your bread machine. Allow the bread to rise for 60 minutes, or until full and puffy.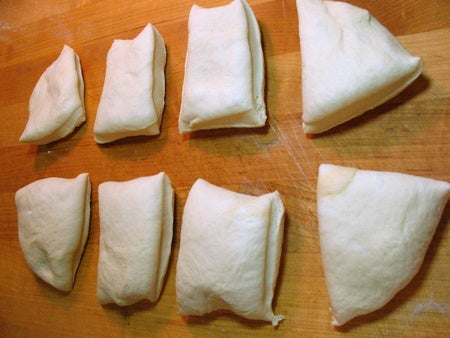 Divide the dough into 8 equal portions.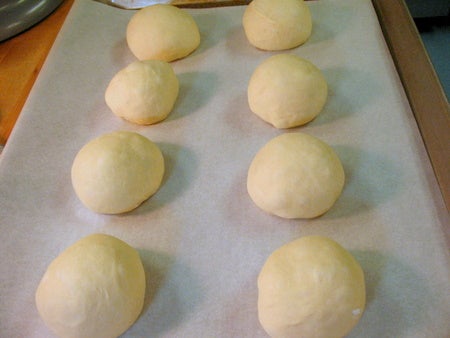 Roll each piece of dough into a ball and place on a parchment-lined baking sheet.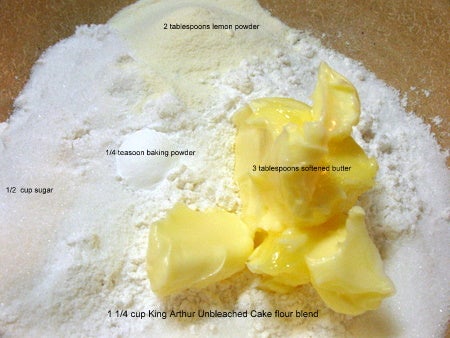 To prepare the lemon crunch crust dough mix together:

1 1/4 cups (149g) King Arthur Unbleached Cake Flour Blend
1/2 cup (99g) sugar
3 tablespoons (43g) butter, very soft
2 tablespoons lemon powder or lemon zest
1/4 teaspoon baking powder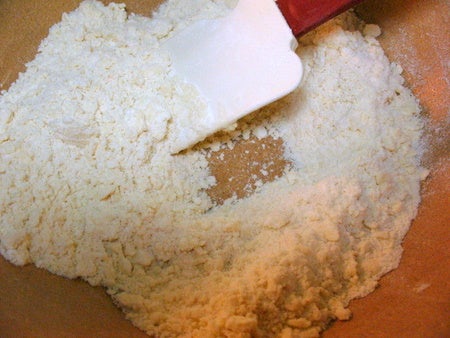 Combine until you have a crumbly, coarse mixture. Blend in 1 large egg and 1 tablespoon (14g) cream or milk until the mixture is a soft, wet cookie dough consistency.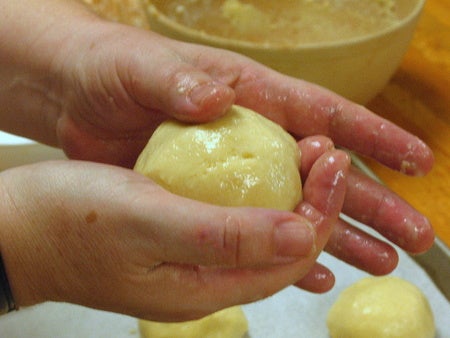 Dip your hands in cold water and scoop up about two tablespoons of the lemon dough. Gently mold it over the buns, trying to get each bun completely covered. The water will help keep the dough from sticking to you too much and makes the lemon dough nice and smooth.
Sprinkle with coarse white sparkling sugar, if desired, and allow to rise, covered, for another 25 to 30 minutes.
Bake at 350°F for 25 to 30 minutes or until the internal temperature reaches 190°F and the buns are just beginning to turn golden around the bottom edges.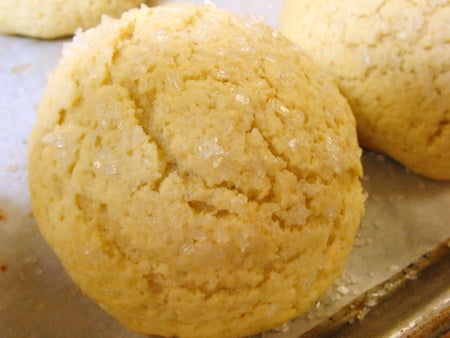 As the buns bake, the lemon dough will break open and crack on the surface.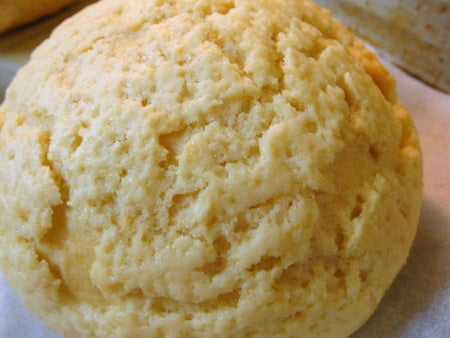 With or without the sparkling sugar, these buns are each unique and make a wonderfully different breakfast or snack. We tried them warm from the oven, barely warm, and even cold the next day.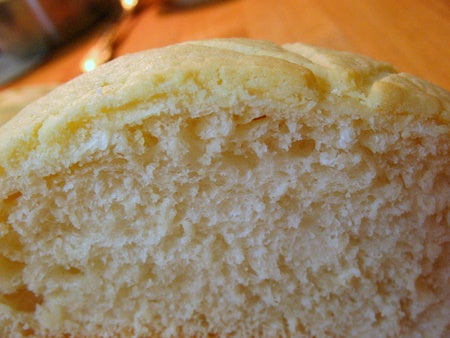 I preferred them barely warm, with the crunch of the lemon sugar cookie over a sweet, airy dough. I imagine if you divided the dough into smaller portions, perhaps 16ths, you could get a very tiny little tea sized bun that would be excellent filled with a little schmear of cream cheese or clotted cream and a dab of raspberry jam.
Next time you're looking to brighten up the breakfast table or turn up the teatime treats, give these lemon sugar crunch buns a try. You'll be pleased as punch.
Please bake, rate and review our recipe for Lemon Sugar Crunch Buns.
Jump to Comments