Baking gluten-free?
If so, you'll love this post.
If not, keep reading – considering the rapid growth of gluten-free baking, it's inevitable you'll connect with someone, at some point, who's trying to steer clear of gluten.
And when you do – these scones, and the rest of our gluten-free recipes, are a wonderful resource to have in your back pocket.
Plain scones are fine, but I like to add fruit or chips.
Many of our gluten-free recipes use our King Arthur Gluten-Free Multi-Purpose Flour (right, above), which includes ingredients that reduce the grittiness sometimes found in gluten-free baked goods. Our flour also increases the shelf life of your treats, keeping them fresh longer.
The following make-at-home blend, featuring stabilized brown rice flour, works well when substituted; and it tastes better than a homemade blend using regular brown rice flour.
Whisk together 6 cups (32 ounces) King Arthur stabilized brown rice flour; 2 cups (10 3/4 ounces) potato starch; and 1 cup (4 ounces) tapioca starch or tapioca flour. Store airtight at room temperature.
Note: You can substitute white rice flour for the brown rice flour if you like; it'll make your baked goods grittier (unless you manage to find a finely ground version).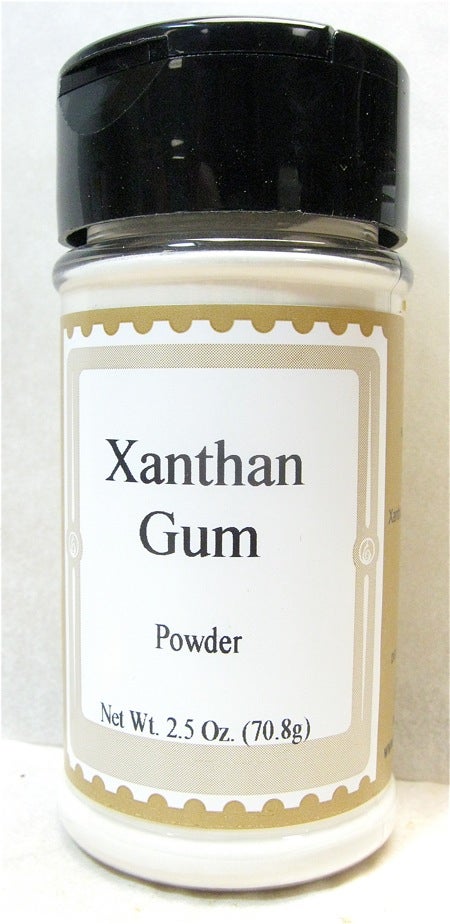 Xanthan gum is another must-have ingredient when you're baking gluten-free. It steps in to provide the necessary structure missing when gluten is absent.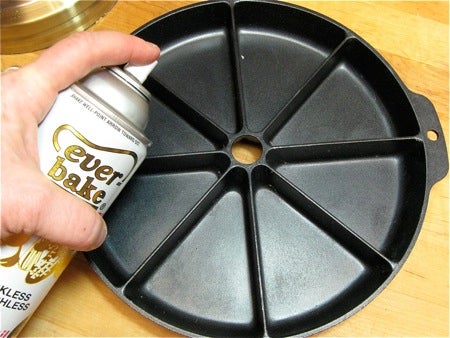 For prettiest scones, use a scone pan. Spray the pan with non-stick vegetable oil spray.
If you don't have a scone pan, grease a baking sheet (or line it with parchment).
Preheat the oven to 400°F.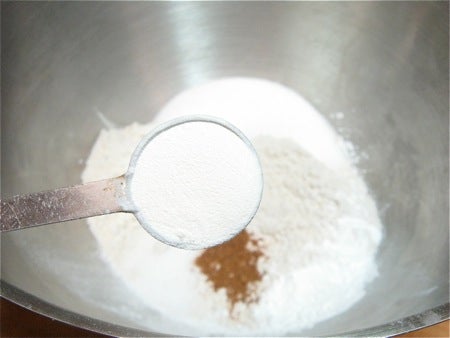 Whisk together the following:
1 3/4 cups (262g) King Arthur Gluten-Free Multi-Purpose Flour or 2 1/4 cups brown rice flour blend
1/4 cup (50g) sugar
2 teaspoons baking powder
1/2 teaspoon xanthan gum
1/2 teaspoon salt
1/4 teaspoon nutmeg, optional
Don't forget the xanthan gum! Believe it or not, just 1/2 teaspoon will hold these scones together.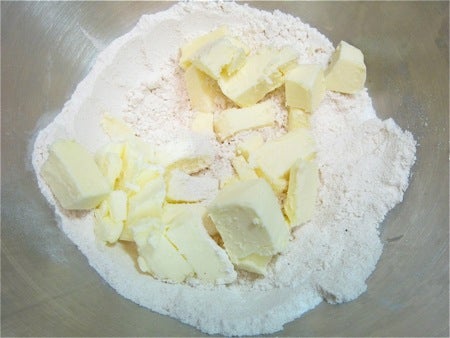 Add 8 tablespoons (113g) cold butter, cut into pats.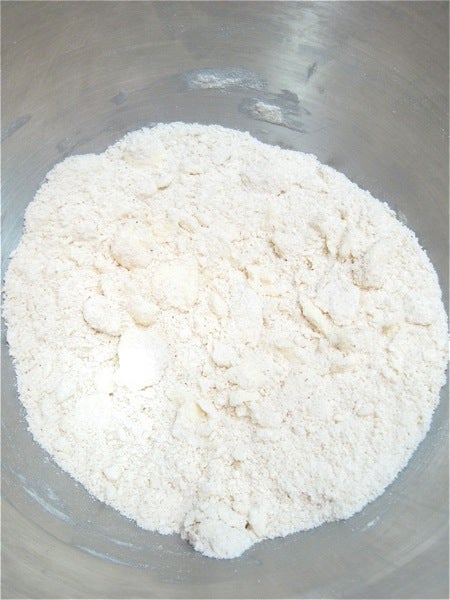 Work in the butter until the mixture is crumbly.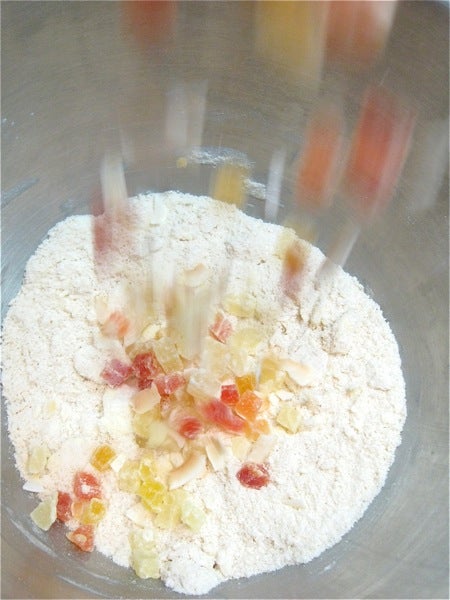 Add 3/4 cup (99g) of the dried fruits or chips of your choice: diced dried apricots, raisins, or cherries are all nice; or go tropical with dried pineapple, papaya, mango, and big flakes of lightly toasted coconut.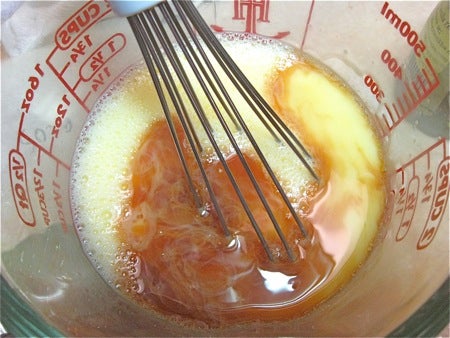 Place the following in a measuring cup or bowl:
2 large eggs
1/3 cup (74g) cold milk
1 teaspoon gluten-free vanilla extract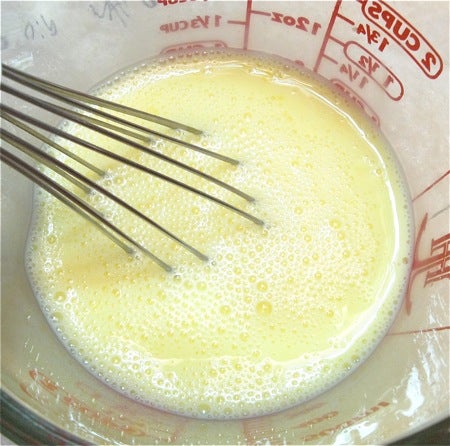 Whisk until well combined.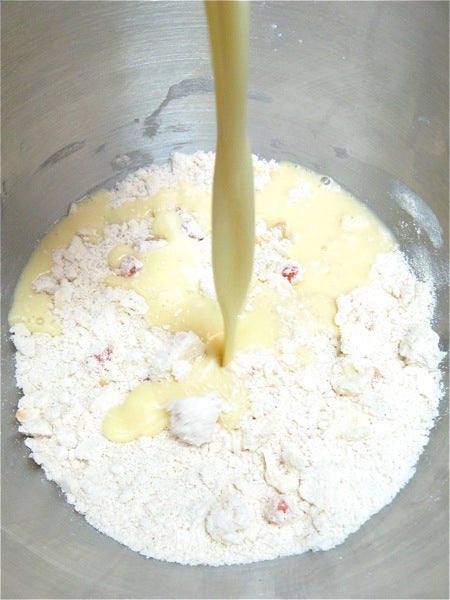 Add to the dry ingredients.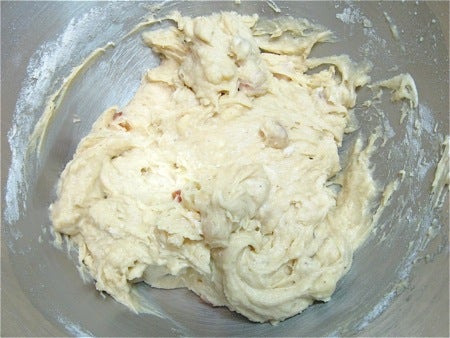 Stir until well blended. The dough should be cohesive and very sticky.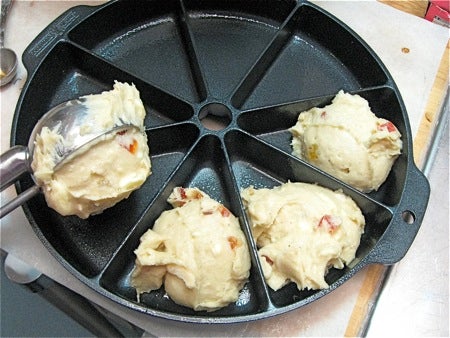 Drop dough by the 1/3-cupful into the scone pan or onto the baking sheet. A heaped muffin scoop works well here.
Smooth the sticky dough to the edges of the pan.
Sprinkle with coarse white sparkling sugar, if desired, for added crunch and glitter.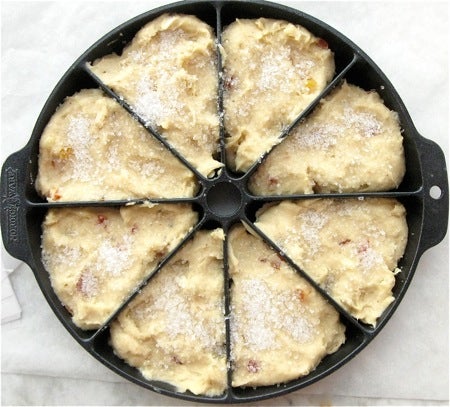 Ready to bake. That didn't take long, did it?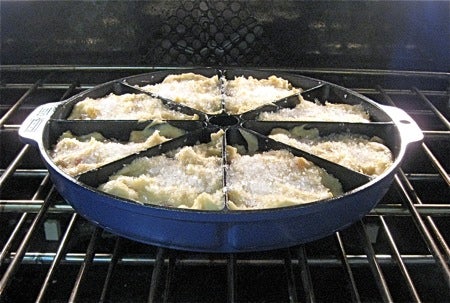 Bake the scones for 15 to 20 minutes.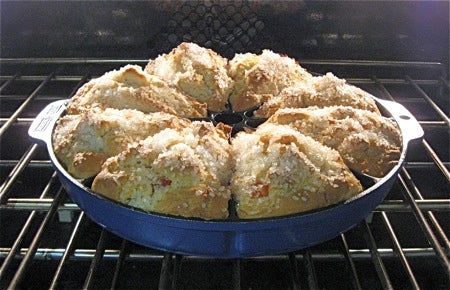 They'll rise and brown nicely.
You'd NEVER know these were gluten-free, would you?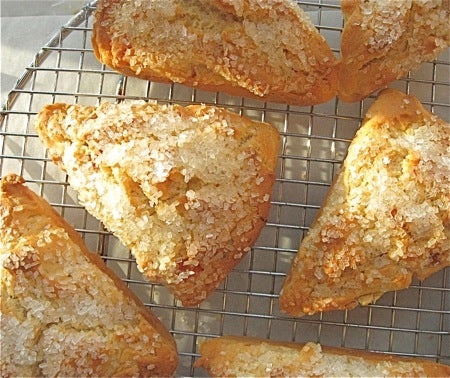 Remove the scones from the oven, and let rest for 5 minutes or so before serving.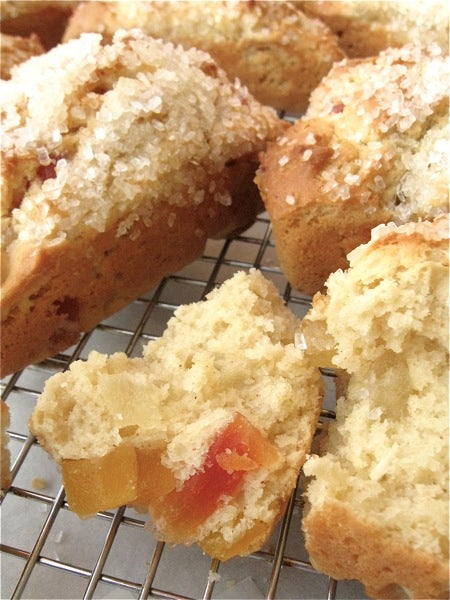 They're best enjoyed warm.
With the fruit, they don't really need any embellishment. But butter, jam, or your favorite gluten-free spread are, of course, always welcome.
Read, rate, and review (please) our recipe for Gluten-Free Scones.
Jump to Comments