Ah, cookies.
For me, they're part of what makes the holidays so wonderful. Each year my sister and I bake dozens and dozens of cookies, from traditional varieties like gingerbread and sugar cookies to new favorites like Magic in the Middles and Chewy Coconut Chocolate Chunks.  We take time off from work just before Christmas to make, bake, and decorate everything, turning my kitchen and dining room into Cookie Central for a few days while we finish the cookies and package them up into gifts for family and friends.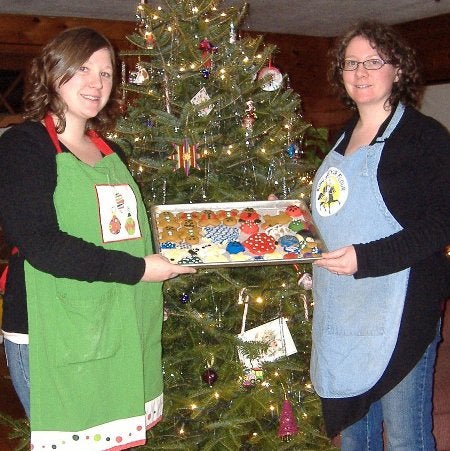 It's a lot of fun. And a lot of work. And frankly, with a new baby at home this year, I'm not sure I have the time, energy, and space to make it happen. So thank goodness for the cookie swap!
A cookie swap is a great way to have an assortment of cookies on your holiday table (or to give as gifts) without having to bake them all yourself - not to mention that it's a fun way to gather friends together. And since everyone leaves with a tasty contribution for their celebration, it'll be one holiday party your friends look forward to!
Doris Barton, a reader of Baking Banter and a member of the New York KAF Baking Enthusiasts group, gave us the idea with a question about how to host a cookie swap. "Why don't we host one here and blog about it to offer tips to readers who might want to give it a try this year?" we thought.
The first thing we did was consult Martha Stewart. Her tips on hosting a cookie swap were helpful, and we used them as a guide to plan out the big picture and remember all the little details. But we simplified a bit, too. Here's what worked for us.
First, pick a date, time, and location, and decide whom you want to invite. Send out invitations - we emailed ours - a few weeks in advance. We invited more than a dozen people from our customer service area, and ended up with 10 guests and 11 different kinds of cookies. It seemed like a good number of both!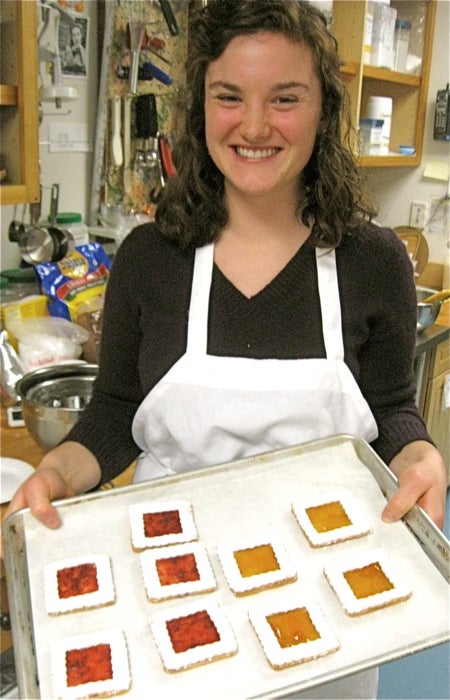 Kelsey is one of the newest members of our customer service team. She's a great baker!
We asked our guests to RSVP and let us know what kind of cookies they planned to make so we could make sure we had a good variety (and so we could make place cards with cookie and baker names!). We asked that each person bring several dozen cookies - a batch or two - so there would be plenty to sample and take home. Martha suggests that each person bring a dozen for every guest, but that seemed like a lot to us; we figured we'd all be happy if we got a few of each variety. But when you host, it's up to you!
Next, plan for wrapping the cookies to be taken home. You can ask each guest to bring something - decorative bags and ribbons, gift boxes, paper plates, labels, tissue paper - or you can gather it all yourself. Depending on what wrapping you choose, don't forget scissors, tape, and the other tools you'll need. (Of course, Martha has many great suggestions for making your packages pretty, so check her site for more ideas.)
Liz found that our paper-lined wooden bakers are perfect gift containers for cookies.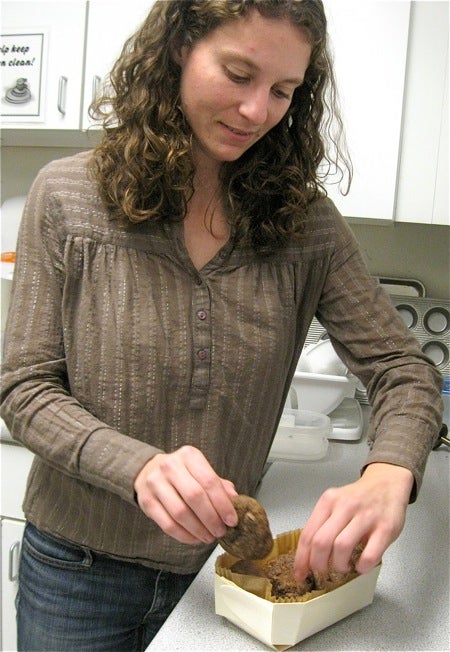 All she had to add was an overwrap of plastic, and a bow.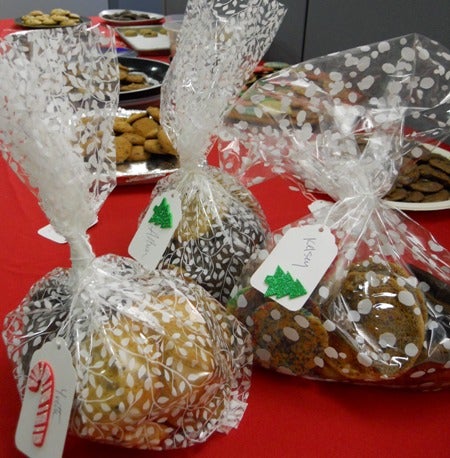 Once party day rolls around, set up your space. Make sure you have tables for displaying and packaging the cookies. Brew some coffee or spiced cider, turn on some seasonal music, and get into the holiday spirit. Enjoy your company and some great cookies!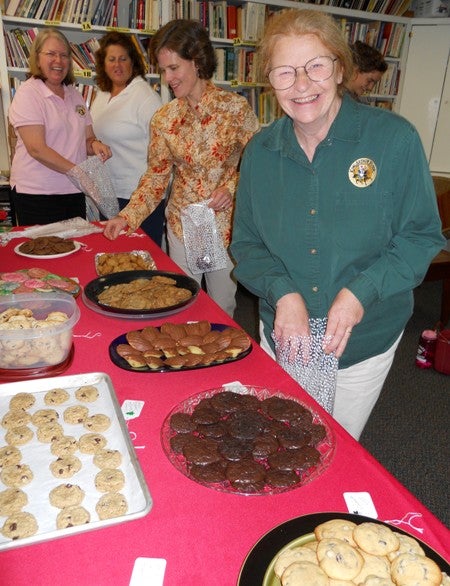 We took a little mid-day break for our swap and sampled some great baking.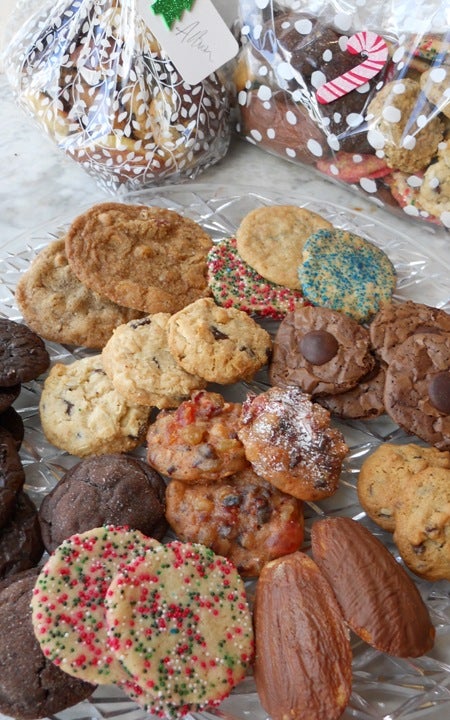 Clockwise from the top: Salty-Sweet Butter Pecan Cookies, Vanilla Dreams, Fudge Drops, Chocolate Chip Cookies, Vanilla-Scented Madeleines, Magic in the Middles, Flourless Fudge Cookies, and Fruitcake Drops.
Looking for more cookie inspiration for swapping? Check out our Classic Cookie Collection for a variety of fun favorites. 
Jump to Comments