Beautiful biscuits
Cream, no shortening, and a gentle hand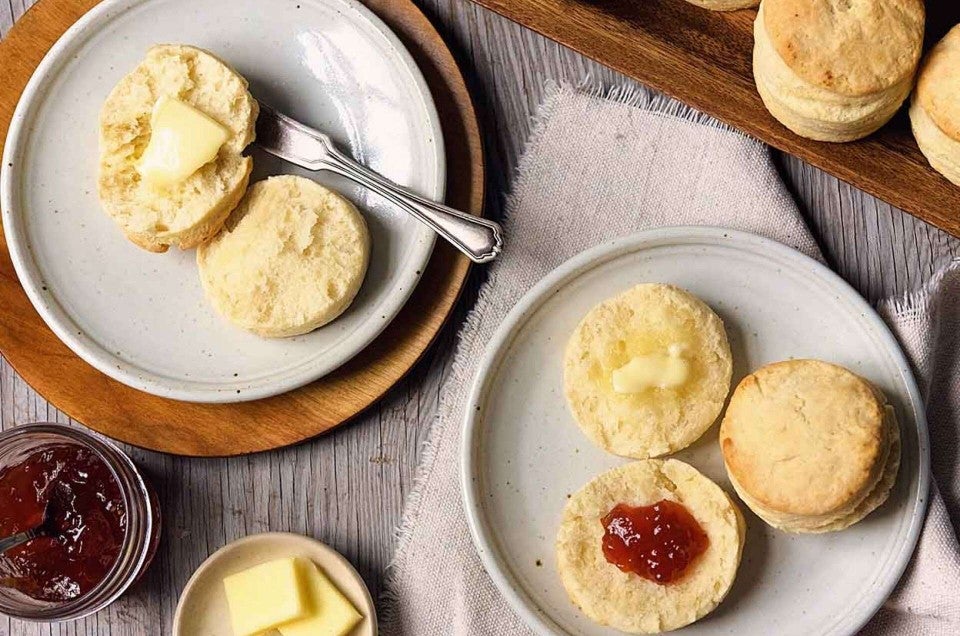 Beautiful biscuits are elusive to many bakers. My first-ever biscuits some 40 years ago were rocks. Phrases like "cut in the shortening" or "stir only until moistened" were not part of my vocabulary or skill set when I was a teenage baker.
How was I to know that my dough, stirred smooth into a batter and dropped on the cookie sheet, would yield biscuit rocks of family legend? Biscuits my dad talks about to this day?
Thankfully, King Arthur Flour has a guaranteed recipe for biscuits. These guaranteed recipes are perfect for beginning bakers, and for those who just need a bit of baking success to yield picture-perfect treats that will boost their confidence.
This guaranteed biscuit recipe veers off the usual biscuit-making path. There's no need to cut in shortening, and you'll use two ingredients – cornstarch, and heavy cream – to make delightfully tender biscuits with great taste. The cornstarch lowers the protein of the flour, which produces a more tender biscuit. The heavy cream provides the fat that helps create the flaky layers in great biscuits.
Let's get started with these Guaranteed Biscuits.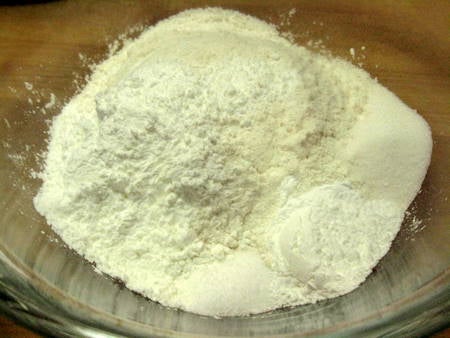 Measure out the dry ingredients into a mixing bowl. Portion the ingredients around the top of the flour to help you keep track of the dry ingredients you've already used.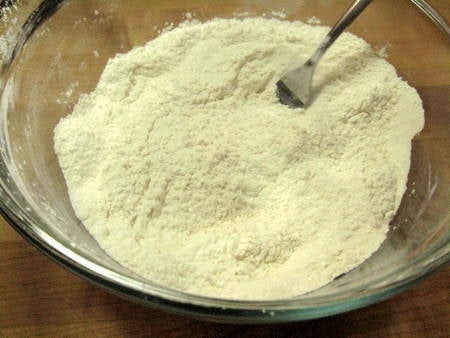 Whisk or stir together King Arthur Unbleached All-Purpose Flour, cornstarch, salt, baking powder, and sugar. I like to use the same fork I'll use to stir in the cream.
Stir in enough heavy cream to moisten the dough thoroughly. You'll probably use 1 cup in the summer, 1 1/4 cups in the winter, and 1 cup plus 2 tablespoons at the turn of the seasons.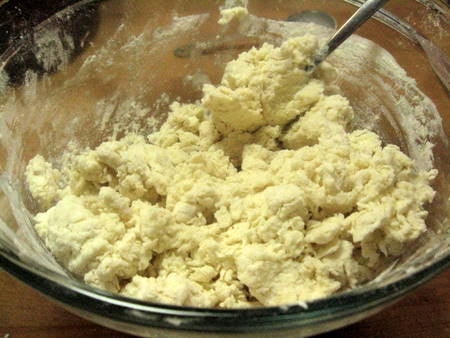 I like to use a fork to mix and push the clumping dough to the side of the bowl. Mixing with a spoon only encourages over-mixing, which means tough biscuits later!
Add any additional liquid to the dry bits that remain in the bottom of the bowl. My fellow baker, Susan Reid, likes to gather her biscuit dough by placing the dough chunks onto a piece of parchment paper, then folding it over to continue to gather the dough and create the flaky layers.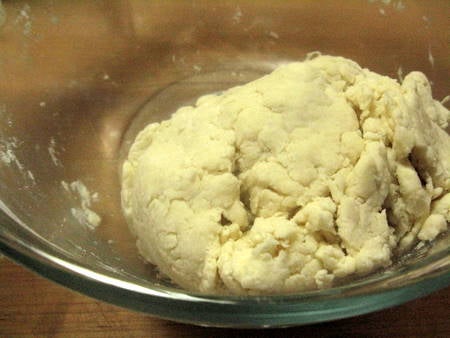 Gather the dough with a bowl & dough scraper or your open hand used like a flat scraper. Turn the dough onto a lightly floured surface and pat the dough to an 8" circle; or use a rolling pin to flatten the dough.
Once you think the dough is the right size, test by placing an 8" round pan over the top of the dough.
Use a pastry & biscuit cutter to cut rounds. Be sure to push the cutter straight into the dough and lift straight up! Somewhere I learned to twist the cutter as I raise it out of the dough, but this doesn't help create tall biscuits; it actually hurts, as it compresses their edges, making it harder for them to rise.
Using a 2 3/4" cutter will yield about 8 biscuits; using a 2" cutter will yield about 15 smaller biscuits.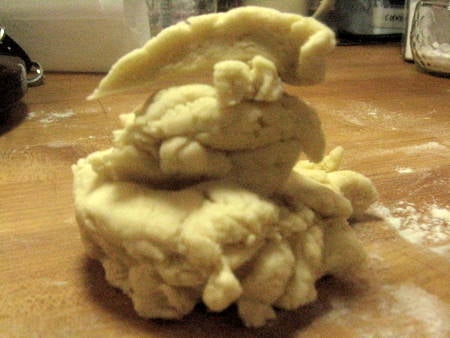 The first cutting of dough will yield the most tender biscuits. This looks like a stone inukshuk, but stacking the pieces instead of kneading the dough will help keep the layers when you roll or press out the dough and do the second cutting.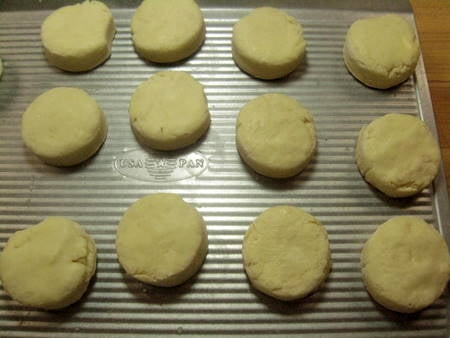 Place the cut biscuits on a cookie sheet. My fellow baker, Frank Tegethoff, says for beautiful biscuits,  flip them over as you place them on the baking sheet.
This recipe calls for a greased or parchment-lined baking sheet. We love our new  King Arthur Flour pans, as there's no need to grease or line with parchment. Those distinctive ridges provides air circulation all around, for better browning, more even baking, and perfect release.
Before you bake, place the pan of biscuits in the freezer for 30 minutes. This will improve the biscuits' texture and rise. Preheat your oven to 425° while the biscuits are chillin'.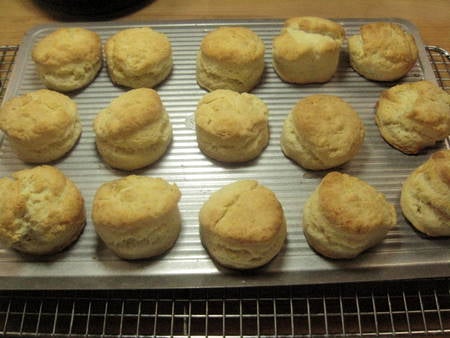 Bake the biscuits for 20 minutes, until they're golden brown.
This recipe suggests you add extra flavor to the biscuits by brushing them with melted butter before baking.
Enjoy your biscuits as a snack with butter, jam, or honey. They can also be used as a base for strawberry shortcake. I top hot chicken pot pie or stew with cut biscuits, then bake to make a one-dish meal.
Happy 81st Birthday to my Dad, who uses nearly every family gathering to mention my first batch of biscuits. Once he tastes biscuits made from this recipe, he'll forget that long-ago batch!
Please read, rate, and review our recipe for Guaranteed Biscuits.
Jump to Comments