Vanilla cupcakes and chocolate frosting: a classic combo
Cupcakes à go go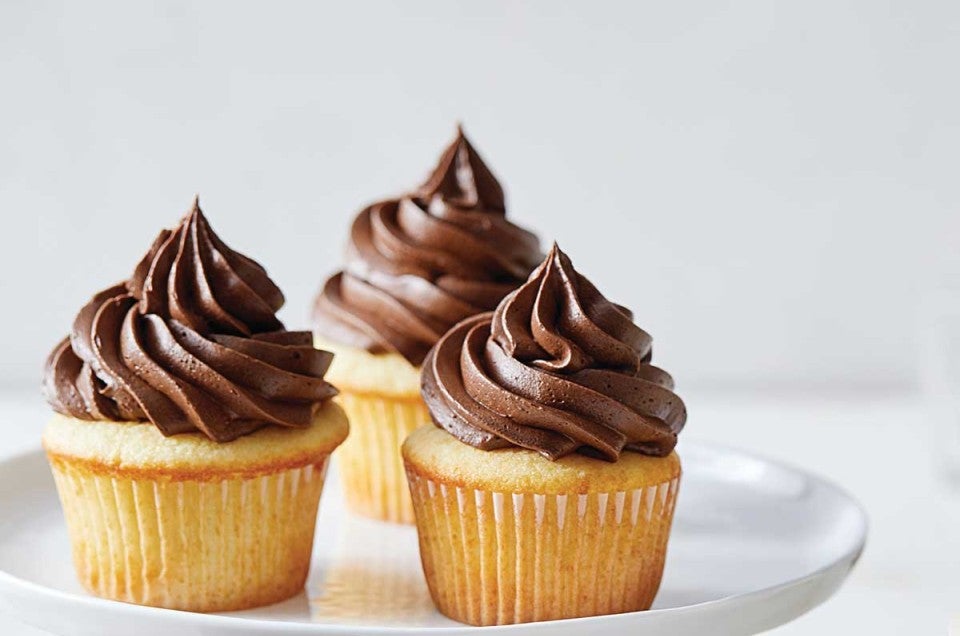 Do you remember your 10th birthday? Big day, right? At last – double digits!
My youngest niece, Julia, recently celebrated her 10th birthday. But she didn't enjoy the usual party with friends – a sleepover with DVDs, ice cream and cake. Why not? Because Julia's birthday was the same day as the wedding of her oldest cousin, Kendra.
So instead of celebrating her birthday with a small party – Julia got to dress up, dance, drink (Shirley Temples), and celebrate with a crowd of about 200 people.
And THEN have her birthday party.
A couple of weeks before her birthday, I asked Julia if she could choose her favorite cake in the whole world, what would it be?
"Yellow cake with chocolate frosting and pink sprinkles."
We can do that!
First, preheat the oven to 350°F. Lightly grease the wells of two muffin tins (24 muffin cups). You can also line the muffin tins with, and spray the insides of the papers.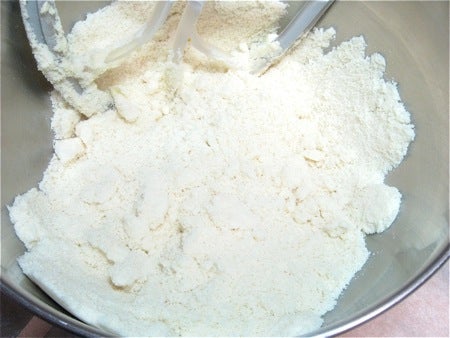 Whisk together the following:
2 cups (397g) sugar
3 1/4 cups (390g) King Arthur Unbleached All-Purpose Flour
2 1/2 teaspoons baking powder
1 teaspoon salt
Add 12 tablespoons (170g) soft unsalted butter and beat with an electric mixer at low speed, until the mixture looks sandy.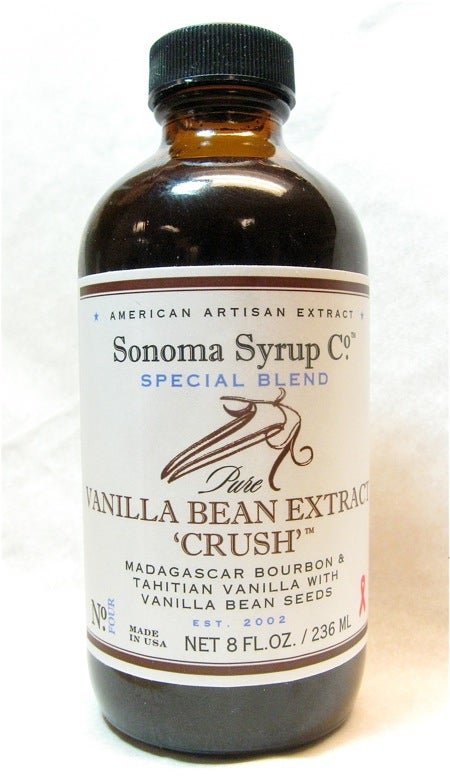 What would yellow cake be without vanilla? Here's my favorite, Vanilla Bean Crush.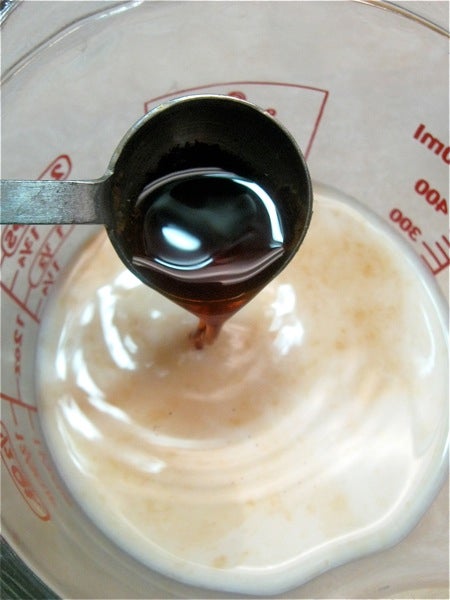 Combine 1 1/2 cups (340g) room-temperature milk and 1 tablespoon (14g) vanilla extract.
So, what's the deal with the Vanilla Bean Crush? Vanilla's vanilla, right?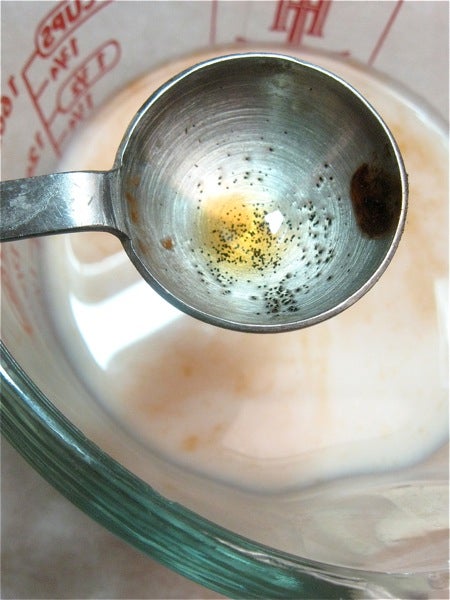 Not when it's Crush. Look at those seeds.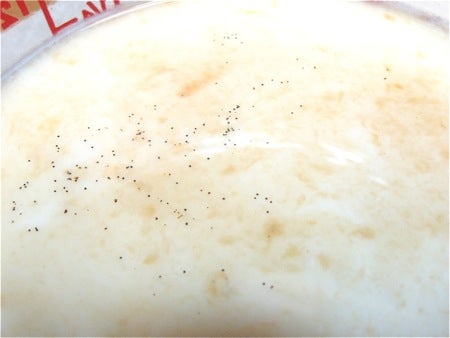 There's something about seeing the crushed beans and seeds in whatever you're baking that really shouts VANILLA.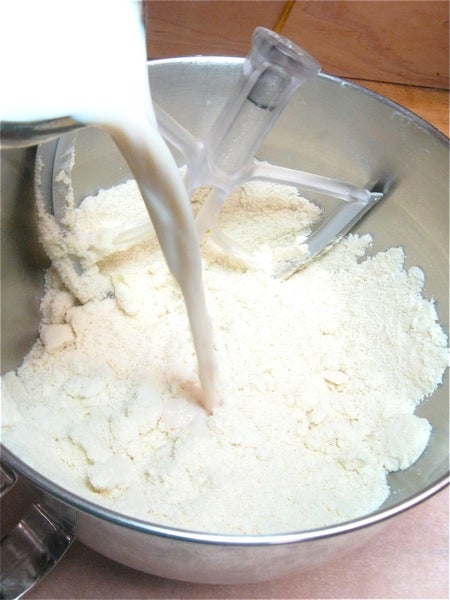 Add the milk and vanilla to the dry ingredients.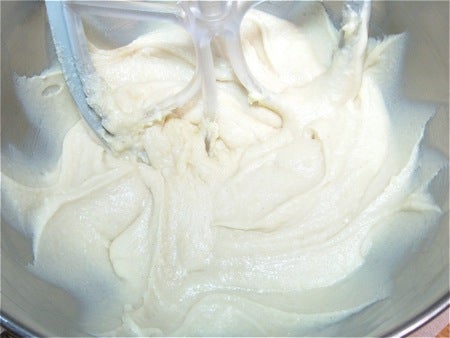 Mix at low speed for 30 seconds...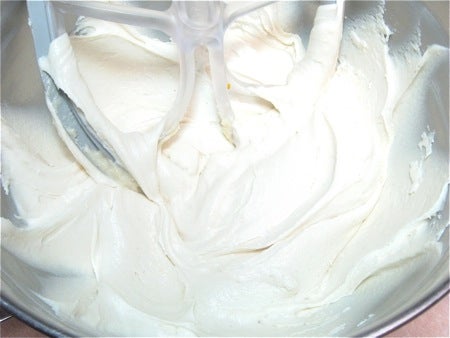 ...then increase the speed to medium and beat for 30 seconds.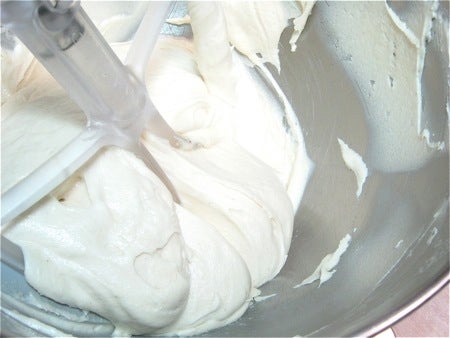 Scrape the bottom and sides of the mixing bowl.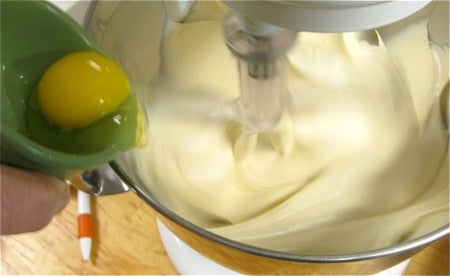 With the mixer running at low speed, add 1 large egg. Increase the speed to medium and beat for 30 seconds.
Repeat the process with 3 additional eggs, for a total of 4 large eggs.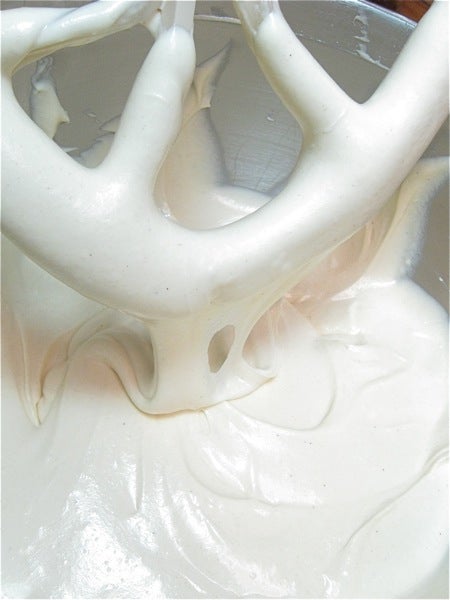 After the last egg is added, scrape the bowl once more, then beat at medium-high speed for 30 more seconds. The batter will be thick and smooth.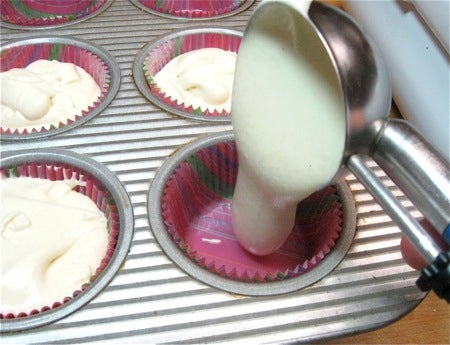 Scoop the batter by heaping 1/4-cupfuls into the prepared muffin tins. A muffin scoop works very well here.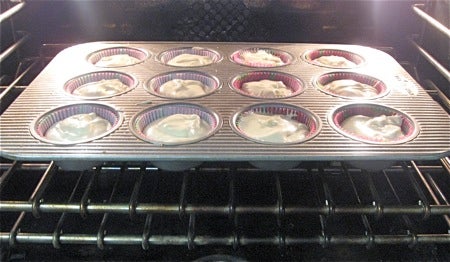 Bake the cupcakes for 23 to 25 minutes.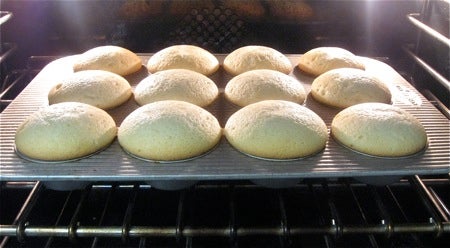 When they're done, the cupcakes' tops will feel firm and set; and a toothpick inserted into the middle of one of the center cupcakes will come out clean.
Remove them from the oven, and cool completely.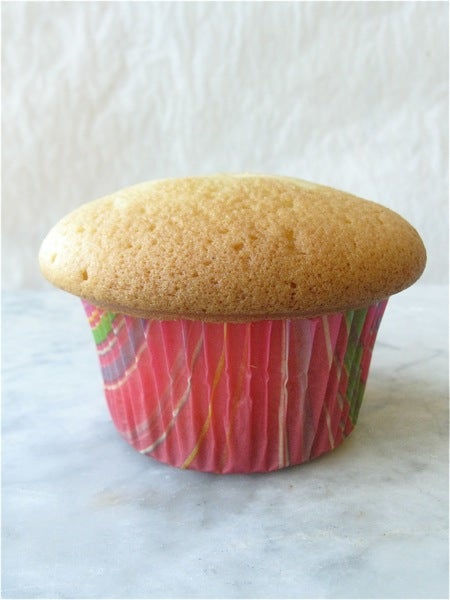 Now that's one lovely cupcake, eh?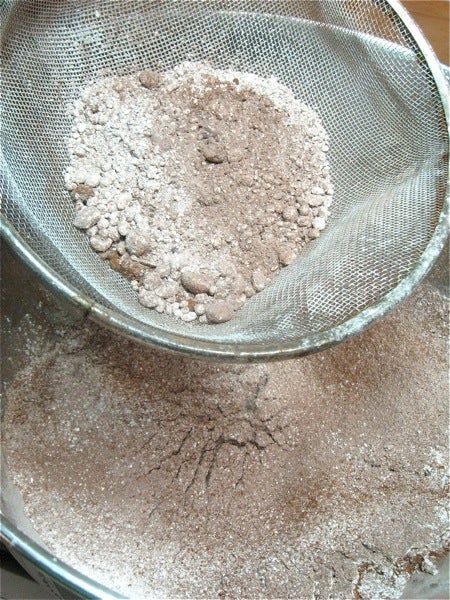 Sift the following into a bowl:
1 3/4 cups (149g) unsweetened baking cocoa or Dutch-process cocoa
1 1/2 cups (170g) confectioners' sugar
1 teaspoon espresso powder (optional, but good)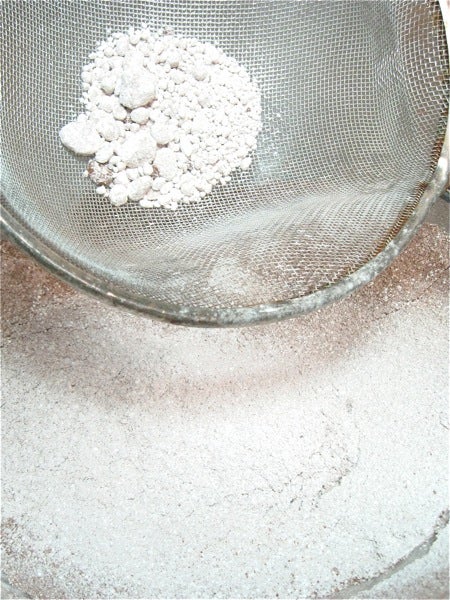 See all these lumps that might have been in your frosting? That's why you take the extra time to sift.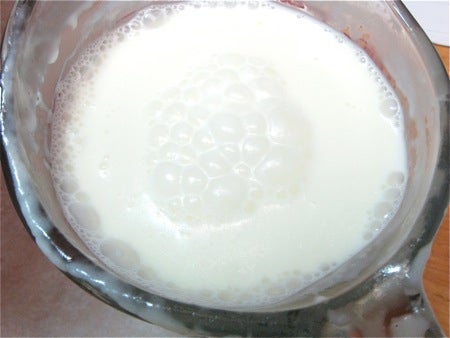 Bring 1 cup (227g) heavy cream to a simmer on the stove or in the microwave.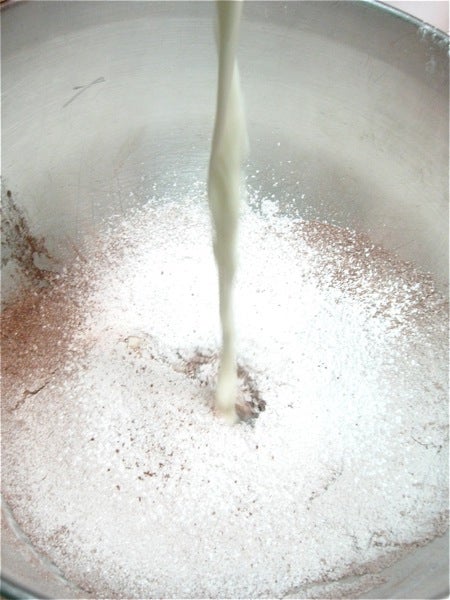 Add it to the cocoa mixture.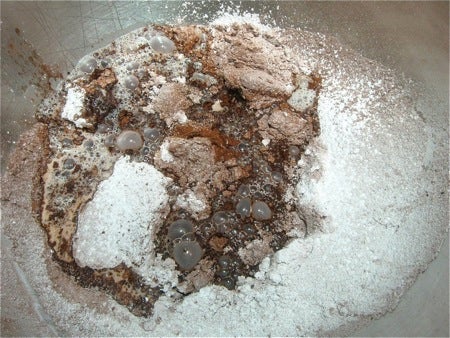 It doesn't really look too promising at this point, does it?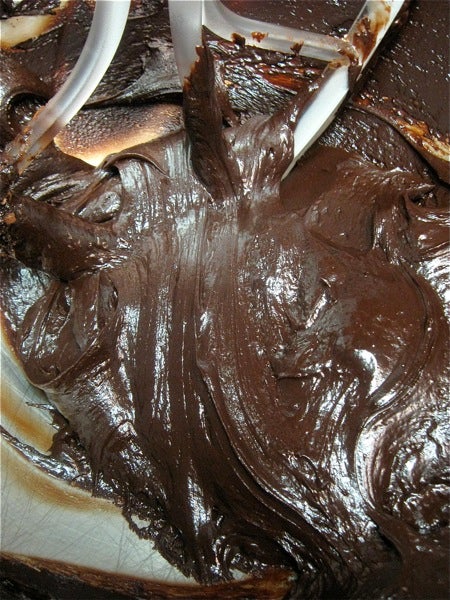 But start beating, and you'll see frosting begin to take shape.
At first the mixture will look grainy; continue beating for a minute. You'll see the lumps disappear as the sugar dissolves and the cocoa hydrates.
Set aside to cool to room temperature.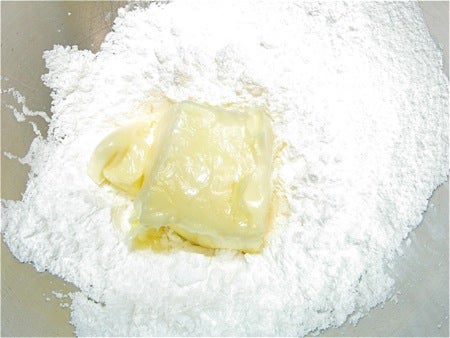 Place the following in a mixing bowl:
16 tablespoons (227g) very soft unsalted butter
1/8 teaspoon salt
2 cups (227g) confectioners' sugar, sifted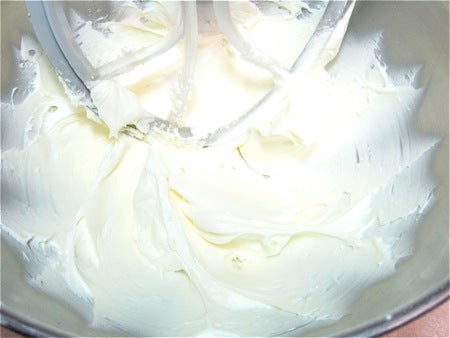 Beat until the mixture is smooth and fluffy. Beat in 1 teaspoon vanilla extract.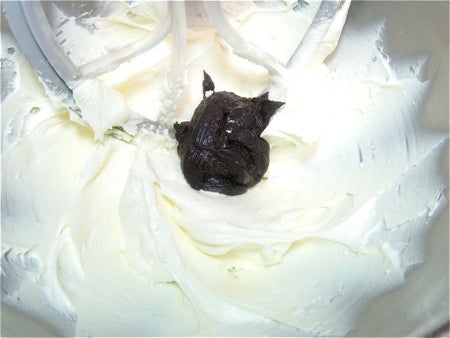 With the mixer running on low speed, add the cocoa mixture a spoonful at a time.
(I know, the mixer isn't running; I just wanted to show you what a spoonful of cocoa mixture looks like.)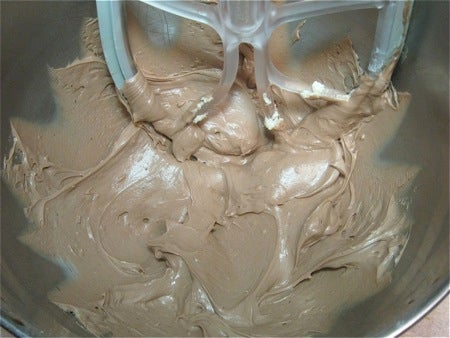 Beat until fully incorporated, then add the next spoonful of cocoa mixture.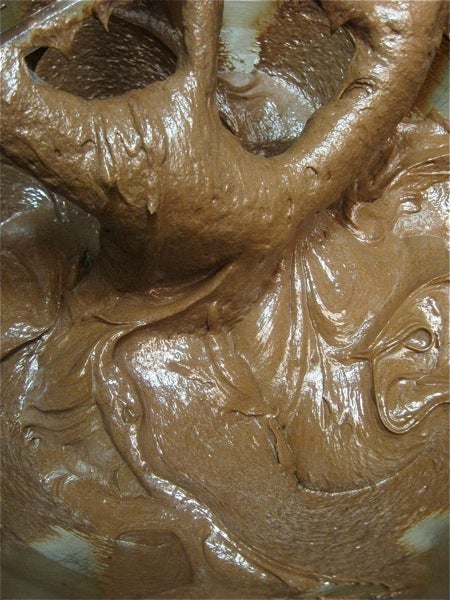 Keep beating in the cocoa mixture, one spoonful at a time, until it's all added, and the frosting is smooth.
If it seems too soft to spread, refrigerate the frosting for awhile until it's as firm as you like it.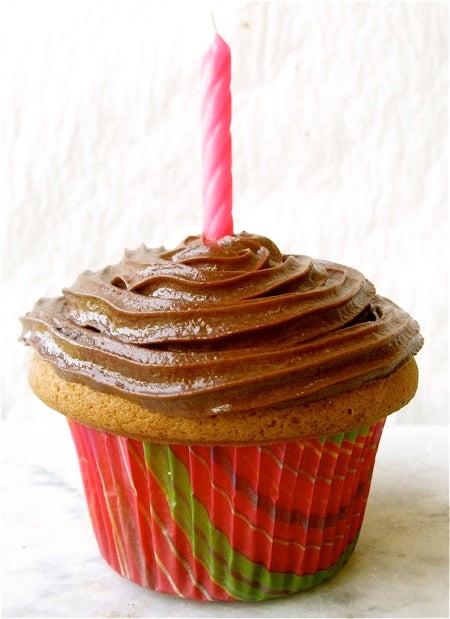 Spread or pipe the frosting onto the cupcakes. I couldn't resist seeing how a pink candle looked.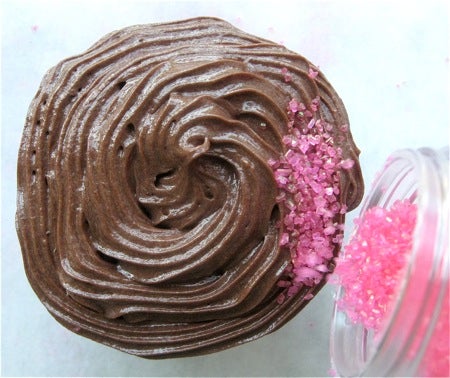 Add sugar decorations, if desired.
Julia asked for pink; pink it is.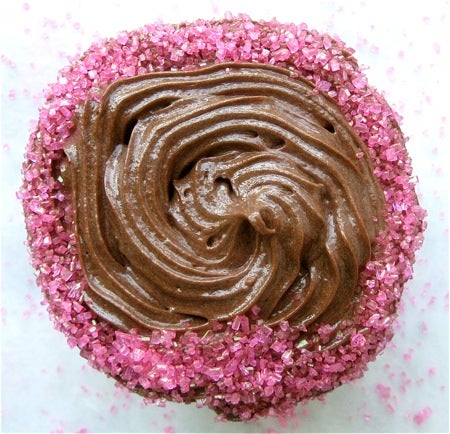 Pretty in pink!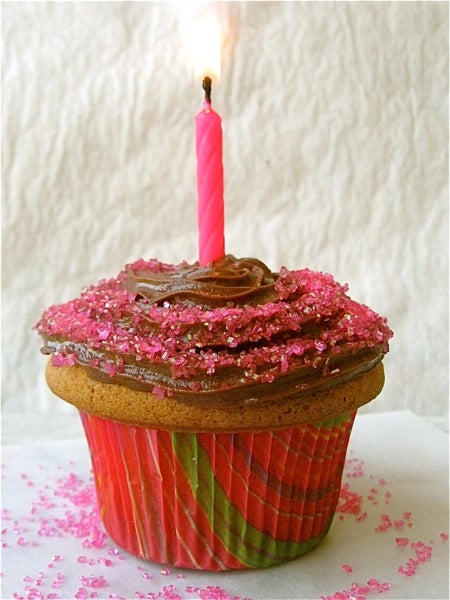 Add the pink candle, light it – instant party!
We all enjoy Kendra's wedding. And the next morning, we gather in the hotel dining room for Julia's impromptu birthday party.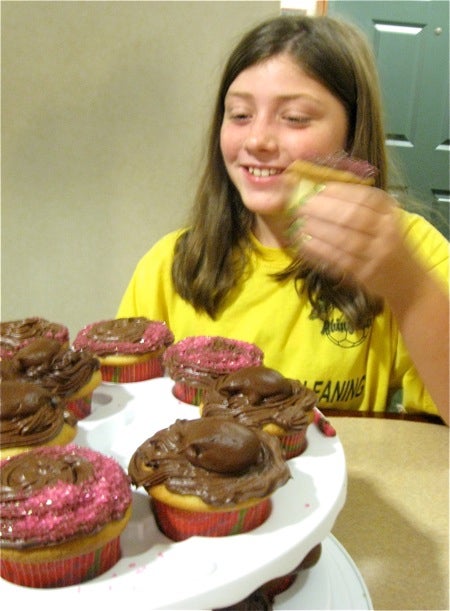 You bet. I'm not the best decorator in the world, but then Julia's about the most easy-going kid I've ever known.
Happy 10th, Julia!
Please read, rate, and review our recipes for Golden Vanilla Cake, and Super-Simple Chocolate Frosting.
Jump to Comments