Irish bread, American-style
Irish Soda Bread Muffins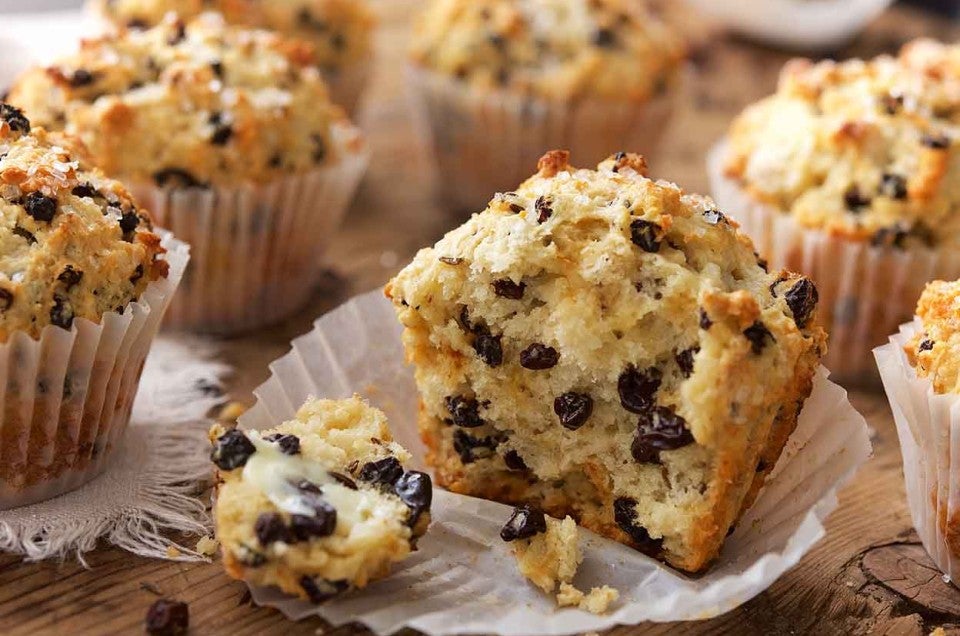 Why is it that all of us Irish-Americans seem so nostalgic about the Emerald Isles, yet we seize every opportunity to change its native foods?
Take potatoes, for instance. Back at the turn of the last century, when many of our Irish forebears were fleeing both the aftermath of the Famine, and British rule, a typical treatment of potatoes was boiled. Not diced and boiled and served with butter and fresh parsley. Not whipped and mashed with roasted garlic. Just… boiled.
And soda bread. Not our American Irish soda bread, made with creamy white flour and eggs and butter and sugar, studded with currants and flecked with caraway seeds. But Irish soda bread: coarse whole wheat flour, baking soda, salt, and buttermilk (if you were flush), or sour milk (if you were struggling).
I have no illusions about traditional Irish food. It's plain, basic peasant fare. Salt of the earth, like the farm families who ate it for sustenance. They weren't looking for gourmet; they just wanted to avoid starvation. In the Ireland of 150 years ago, the measure of success was simply staying alive.
But on these shores, with our abundance of native riches, boiled potatoes have gradually morphed into baked potatoes with sour cream and butter and crumbled bacon, McDonald's fries, and hashed browns.
And brown bread? Long gone, though we're keeping it alive online here with some pretty tasty recipes for Irish Brown Bread.
Americanized Irish soda bread, with its strong caraway component, isn't to everyone's taste. But if you happen to like the sweetness of currants married to the assertive, peppery flavor of caraway (I do), then you'll find comfort in these muffins, a single-serve version of the traditional large round or loaf.
Bake muffins in green papers, and they'll keep Irish eyes smiling at your office St. Patrick's Day celebration. Are cookies more your style? Try our Irish Cream Shortbread.
Read our Irish Soda Bread Muffins recipe as you follow along with these pictures.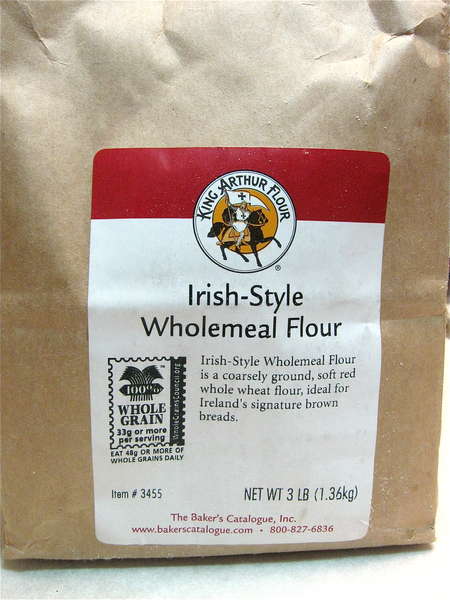 Our Irish-style wholemeal flour is modeled on Ireland's traditional brown bread flour.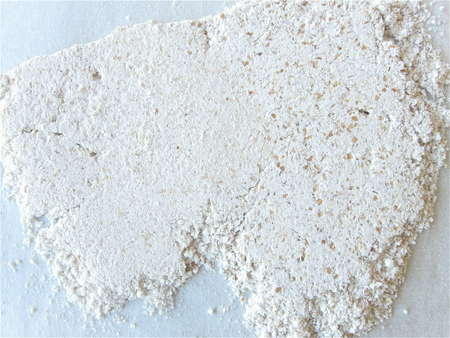 Wholemeal flour (at right, above), is more coarsely ground (see the flecks of bran?) than our white whole wheat flour (at left, above).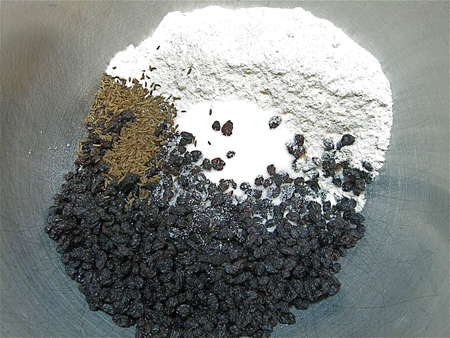 This is a simple stir-together muffin recipe. Place all of the dry ingredients in a bowl.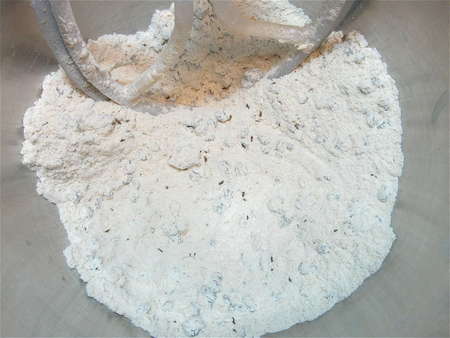 Stir to combine.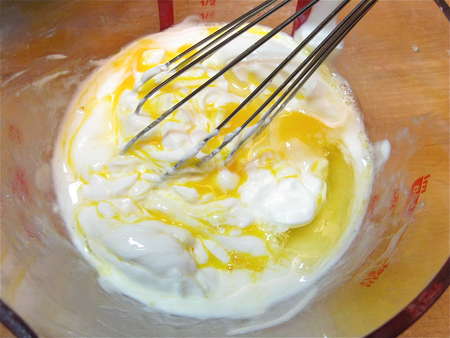 In a separate bowl, combine an egg with buttermilk (or yogurt, or sour cream).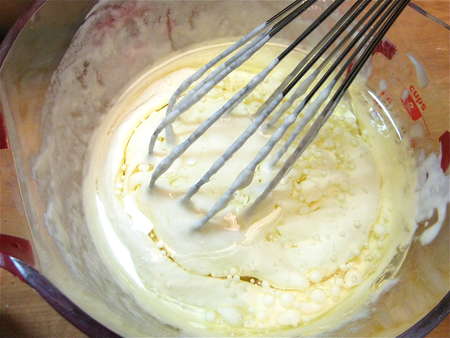 Stir to combine, then add vegetable oil or melted butter.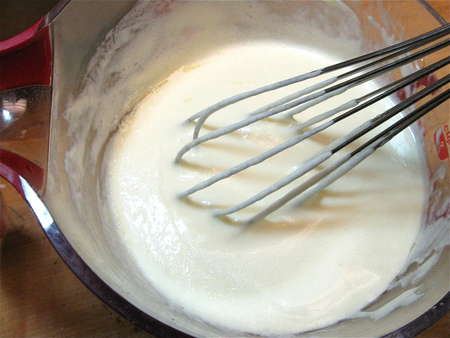 Stir till smooth.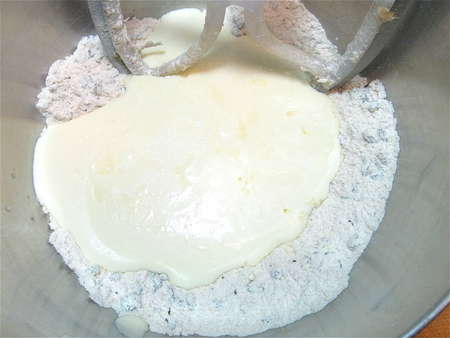 Pour the wet ingredients over the dry ingredients in the bowl.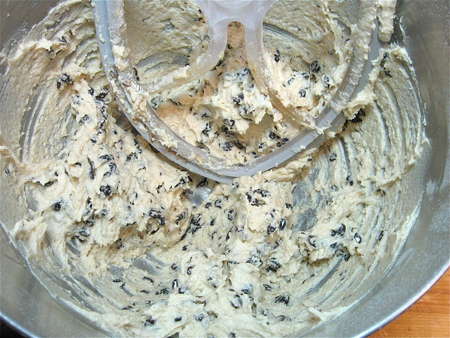 Mix till thoroughly combined; the batter will be stiff.
Get our your muffin pan, and grease it, or line it with papers; for best release (no crumbles), grease the papers. I'm using these pretty swirly green cupcake papers. But I'm lining them with plain white papers first. Why?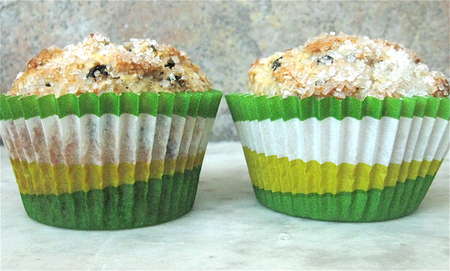 Because the colors of the paper cups stay more vibrant. See the difference? The right-hand muffin has a double liner.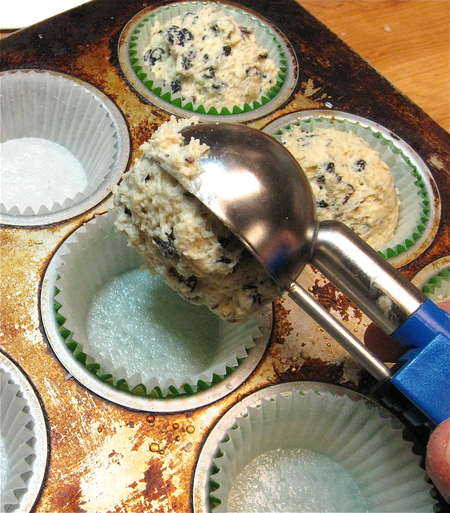 I like to use a muffin scoop to fill the cups. It's fast, easy, and makes each muffin the same size.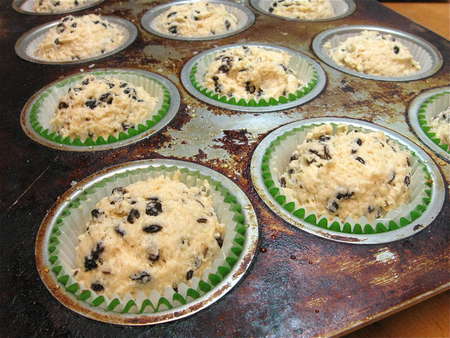 You'll fill the cups pretty full; the edge of the batter won't reach the rim of the cup, but it'll be mounded up in the center.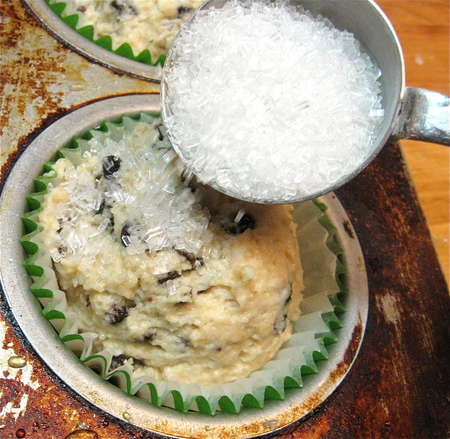 Sprinkle with coarse white sparkling sugar. Or green sparkling sugar, if the Hibernian spirit moves you. If you don't have a supply of coarse white sugar in your pantry, I recommend it highly. It's an all-purpose "spiffer-upper" for muffins, cupcakes, or scones that might otherwise look kinda blah.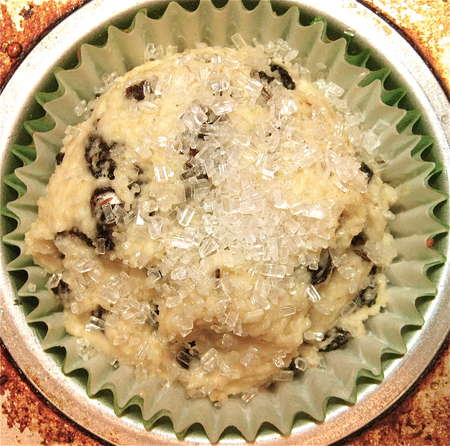 Packed with currants and caraway, sprinkled with sugar… this is NOT your great-grandfather's Irish soda bread.
And here they are, ready to enjoy. These are soft and lovely served warm, with or without butter. They're fairly low in fat, so as they cool they become craggier/crustier. If you want to restore them to their softer state, simply put them back in the muffin tin, tent with foil, and warm for about 5 to 7 minutes in a 350°F oven.
Read, rate, and review (please!) our recipe for Irish Soda Bread Muffins.
Jump to Comments