Love brownies. Love their shiny, flaky top that shatters into micro-thin shards that shower onto your fingers as you eat. Love their dark, gooey center. Their "chocolate to the max" flavor.
Sometimes can't deal with the bake, wait to cool, cutting into squares messiness and fuss of brownies. Want something I can enjoy within 5 minutes of its exit from the oven. Something I can put on a plate and take with me – fast. Want Fudge Drops.
Every time I make these cookies (which, truth be told, is quite often), I think of a former colleague, Ana, who left King Arthur last year in order to be a full-time mom to her 2-year-old twins. Ana was our resident chocolate "apprecianado." She could smell a brownie baking from three offices away; if something made with chocolate appeared in the taste-test area, Ana was invariably the first to know, to taste, to comment, and to come back for more.
The test kitchen bakers loved Ana. She was absolutely reliable in her reaction to anything chocolate: rolling eyes, a happy sigh, a comment to the effect that it was probably the BEST thing she'd ever tasted—just the over-the-top reaction a test baker loves.
Ana still visits occasionally, 2-year-olds in tow. And when she does, she'll invariably nose out any chocolate, and treat us to her classic reaction: "Perfect! LOVE it!" Thanks, Ana.
These cookies are basically brownies: flat, round, 2 ½" brownies. So if you enjoy sinfully, dark & fudgy brownies, you'll love Fudge Drops.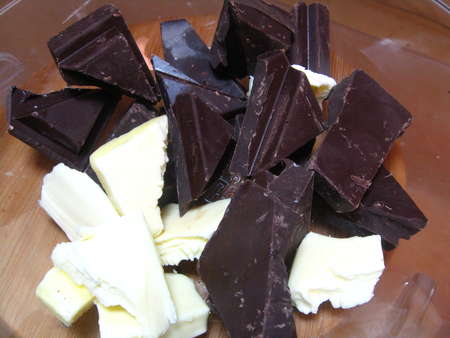 First task: Combine the chocolate and butter. Since these cookies are heavily reliant on chocolate for their flavor, I like to use a good quality dark chocolate.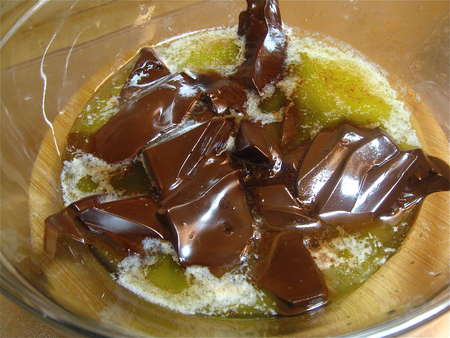 Melt in the microwave till softened...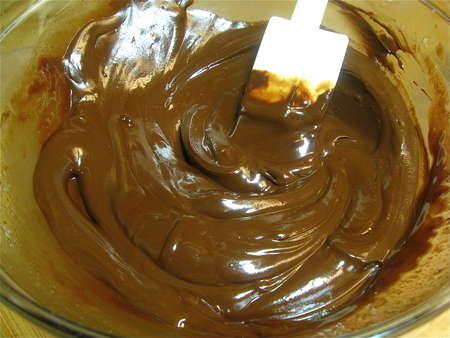 ...then stir till smooth.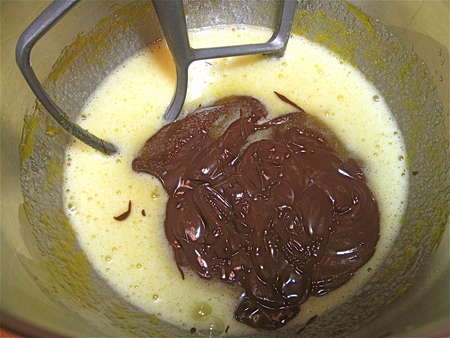 Stir the chocolate into eggs and sugar, which you've beaten together.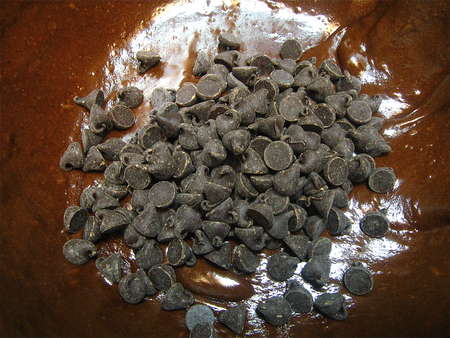 Add the remaining ingredients–including chocolate chips, for an over-the-top chocolate experience. You'll have a very soft batter, too liquid to scoop into cookies.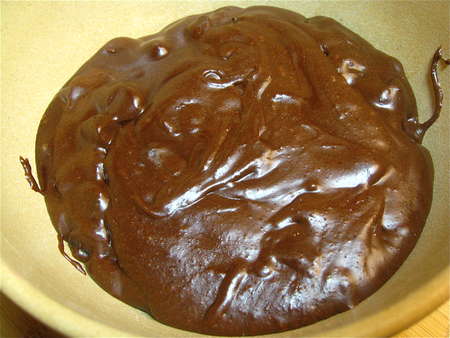 Refrigerate the batter for an hour; it'll stiffen up nicely.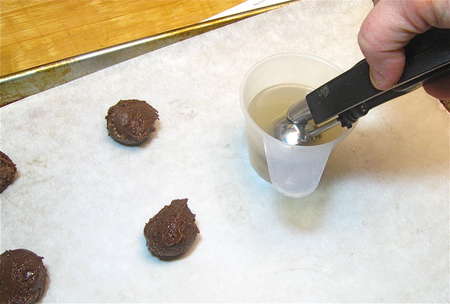 Use a tablespoon cookie scoop, dipped in cold water between scoops, to plop dough onto a parchment-lined baking sheet.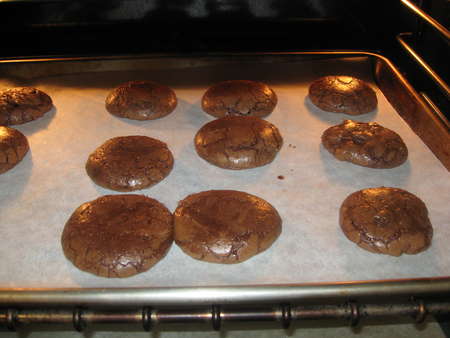 Bake the cookies for 11 to 12 minutes; notice they're starting to crack across the top surface here. That means they're almost done.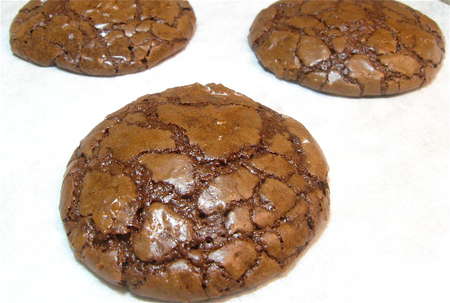 And there you have it: fudge drops without chocolate chips. Note how beautiful and smooth they look.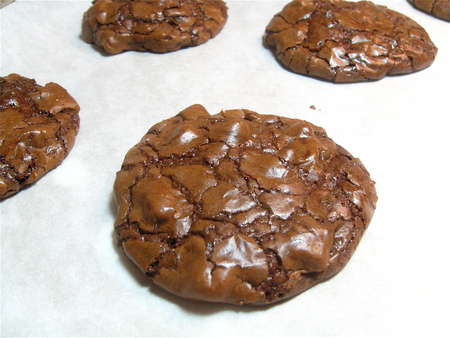 Here they are with chips, which add a certain lumpy quality to the cookies' appearance. But if you value substance over style, go for it!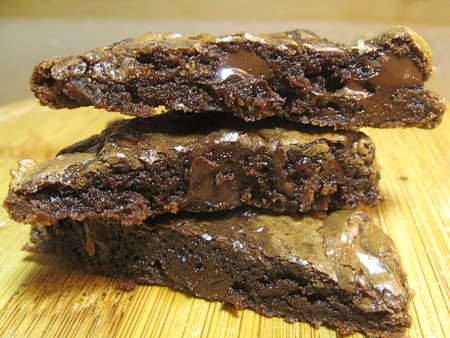 Note the interior texture: the cookies should be baked all the way through, but very moist. The pockets of melted chocolate you see here are chips.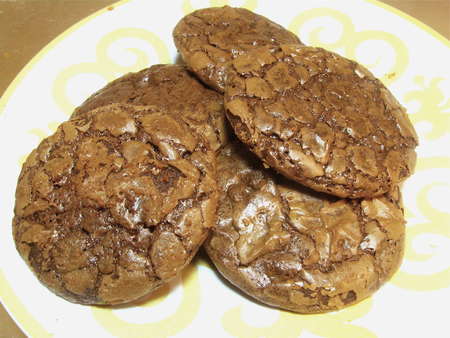 Serve warm (not hot; they're too delicate). Or at room temperature. Ana approves of them either way.
Hey, take a look at these neat Christmas Fudge Drops. Just roll balls of unbaked (chilled) dough in Swedish Pearl Sugar, bake, and use mini cutters to cut out the centers. Festive, huh?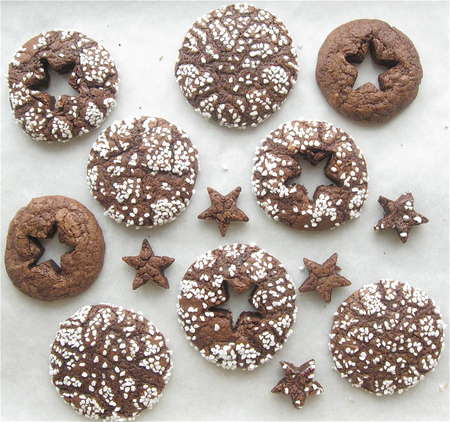 Read, rate, and review (please!)  our recipe for Fudge Drops.
Jump to Comments