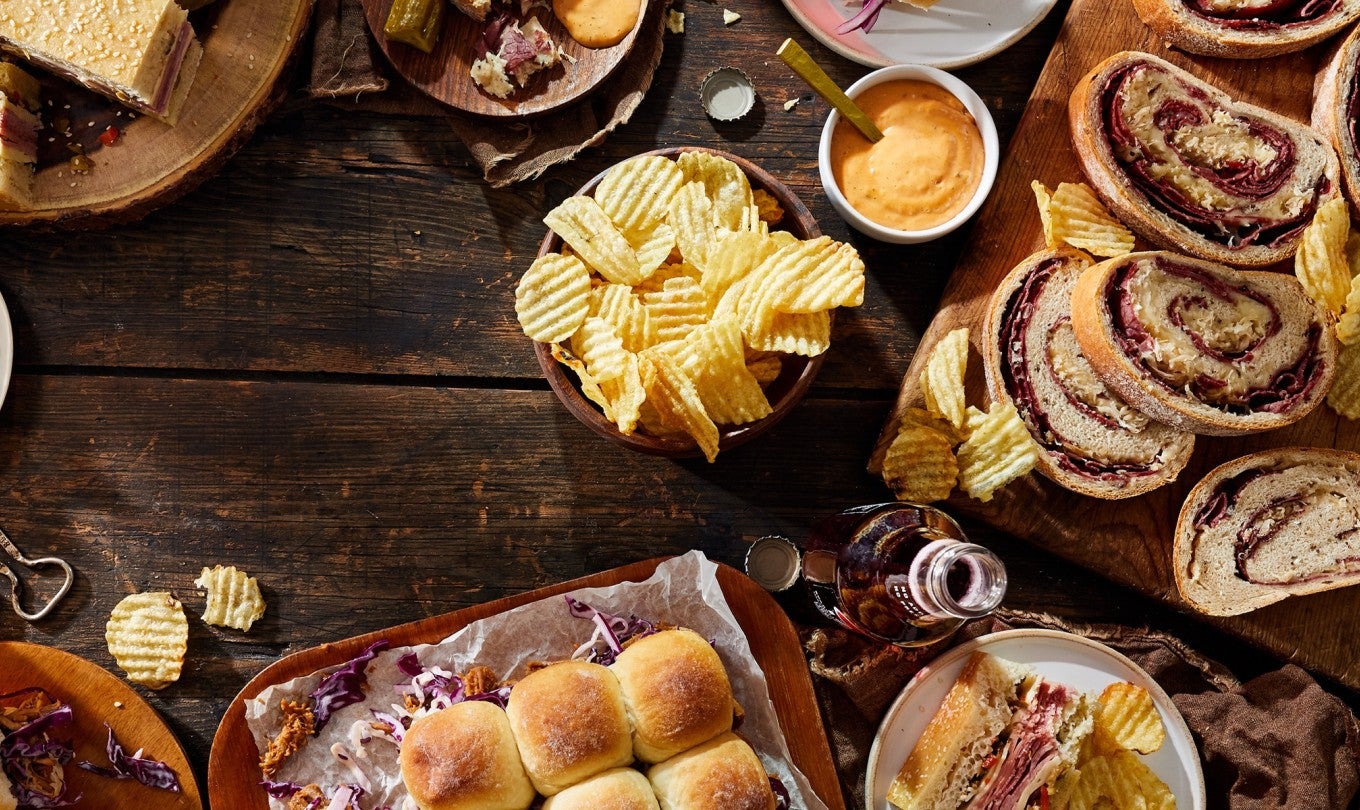 Big-Batch Party Sandwiches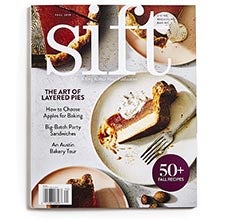 Getting together with friends should be easy, not intimidating. You want everyone to feel welcome, be well-fed, and focused on enjoying each other's company. When it comes to casual gatherings, we think bakers have a built-in advantage: a way to serve a crowd without making a fuss. Our secret weapon for low-stress entertaining? The big-batch sandwich. Our inspired collection of recipes originally appeared in Sift magazine, and we're bringing them to you here.
An all-in-one solution for simpler party food, each of these recipes can be made ahead before joining some carefully selected side dishes and drinks to round out the revelry.
Turn tender focaccia into a party-sized grilled (triple!) cheese, slathered with onion jam, or make a many-layered muffaletta. Either way, these big-batch sandwiches proudly take center stage. Save a place of honor for our Reuben melt — we've baked the fillings into the bread, so all you need to do is slice, serve the dressing on the side, and everyone can customize their sandwich as they like. Or make miniature picnic rolls, which steal the show when baked as a pull-apart slab, then split and filled with slow-braised pulled pork and crunchy coleslaw for help-yourself mini sandwiches.
With these recipes in hand, throwing a get-together has never been easier, or more importantly, as delicious. It's time to get your sandwich game on!