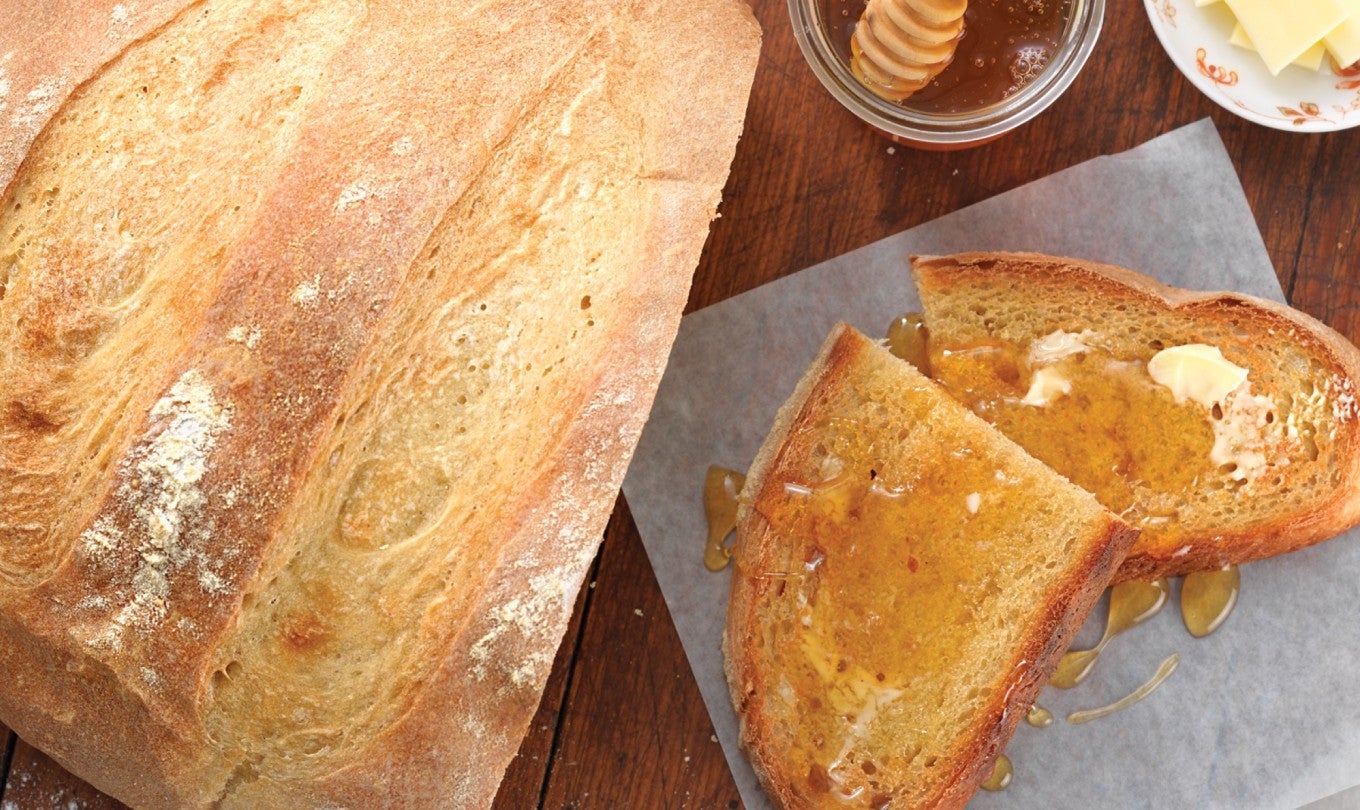 The Easiest Loaf You'll Ever Bake
Flour, water, yeast, salt, and just a touch of sugar: these are the simple ingredients in Hearth Bread, a.k.a. The Easiest Loaf You'll Ever Bake. With its directions geared towards the beginning bread baker, this is a wonderful place for a new yeast baker to start. See the Hearth Bread recipe for complete instructions.
1. Gather your ingredients.

2. Mix everything together.

3. Knead by hand, or using a mixer.

4. Let rise for 1 to 2 hours, until doubled in size.

5. Divide and shape.

6. Bake and enjoy.
Simple yeast recipes
Get started with these easy recipes — no kneading required!
Kneading basics
Once you've become familiar with yeast and how it works, it's time to broaden your bread horizons. Most baked goods using yeast require kneading the dough before shaping and baking. Kneading develops the dough's gluten, strengthening and stretching it so it's able to trap the gas created by yeast, thus making the dough rise.
Once your dough has been kneaded, it's ready to rise: professionals call this step "fermentation." The gas emitted by growing yeast will be trapped in the kneaded dough, causing it to rise.
There are various ways you can "work" the dough to develop its gluten:
Knead by hand

Your hands are an excellent tool for kneading yeast dough; bakers have been kneading dough by hand for centuries.

Stand mixer

A stand mixer mixes yeast dough ingredients with its beater, then kneads the dough with a dough hook.

Bread machine

A bread machine set on the dough cycle mixes and kneads dough, then provides a warm rising environment.
Videos