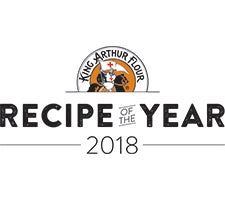 It's easy enough to enjoy banana bread for breakfast: just cut yourself a slice, pop it into the toaster, maybe add some sweet butter, and kick back with a cup of coffee.
Simple, right?
And after awhile, not exactly boring, but... commonplace. Yes, a slice of banana bread for breakfast tastes just fine. But what if you take that same banana bread recipe and turn the batter into fresh banana pancakes? Or banana chocolate chip muffins?
It's time to broaden your banana bread horizons: and our 2018 Recipe of the Year, Whole-Grain Banana Bread, is the ideal place to start.
We've been praising this recipe for its versatility right along: make it with whole grain flour (or not), reduce or change the sweetener, swap vegetable oil for butter... And now I'd like to show you how to start with basic banana bread batter and turn it into an extra-special breakfast.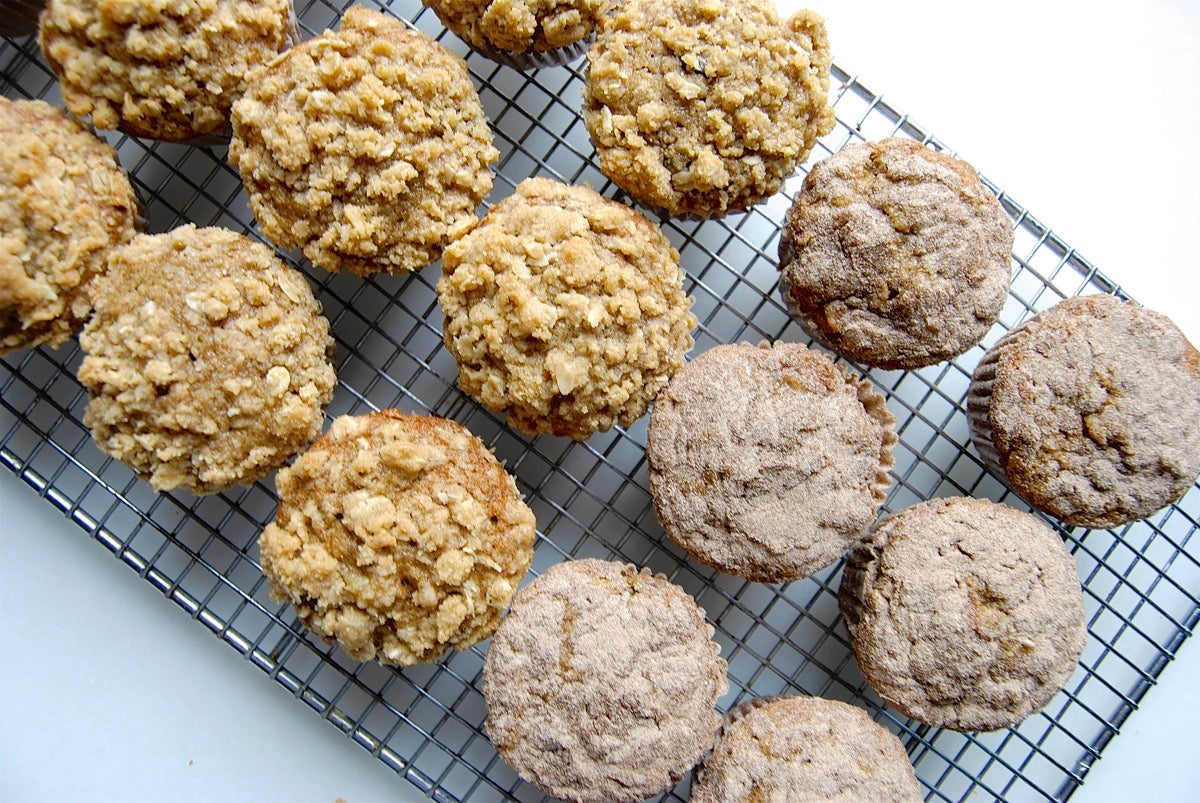 Banana bread for breakfast: muffins
There's nothing simpler than turning a quick bread into muffins: they're the same treat in different forms. This banana bread is no exception. Still, that doesn't mean you can't gussy up your basic recipe.
How to do it
Divide the banana bread batter among 18 lightly greased (or paper-lined) standard muffin cups.
Bake the muffins in a preheated 350°F oven for 22 to 25 minutes, or until a toothpick inserted into the center of one comes out clean. Yield: 18 muffins.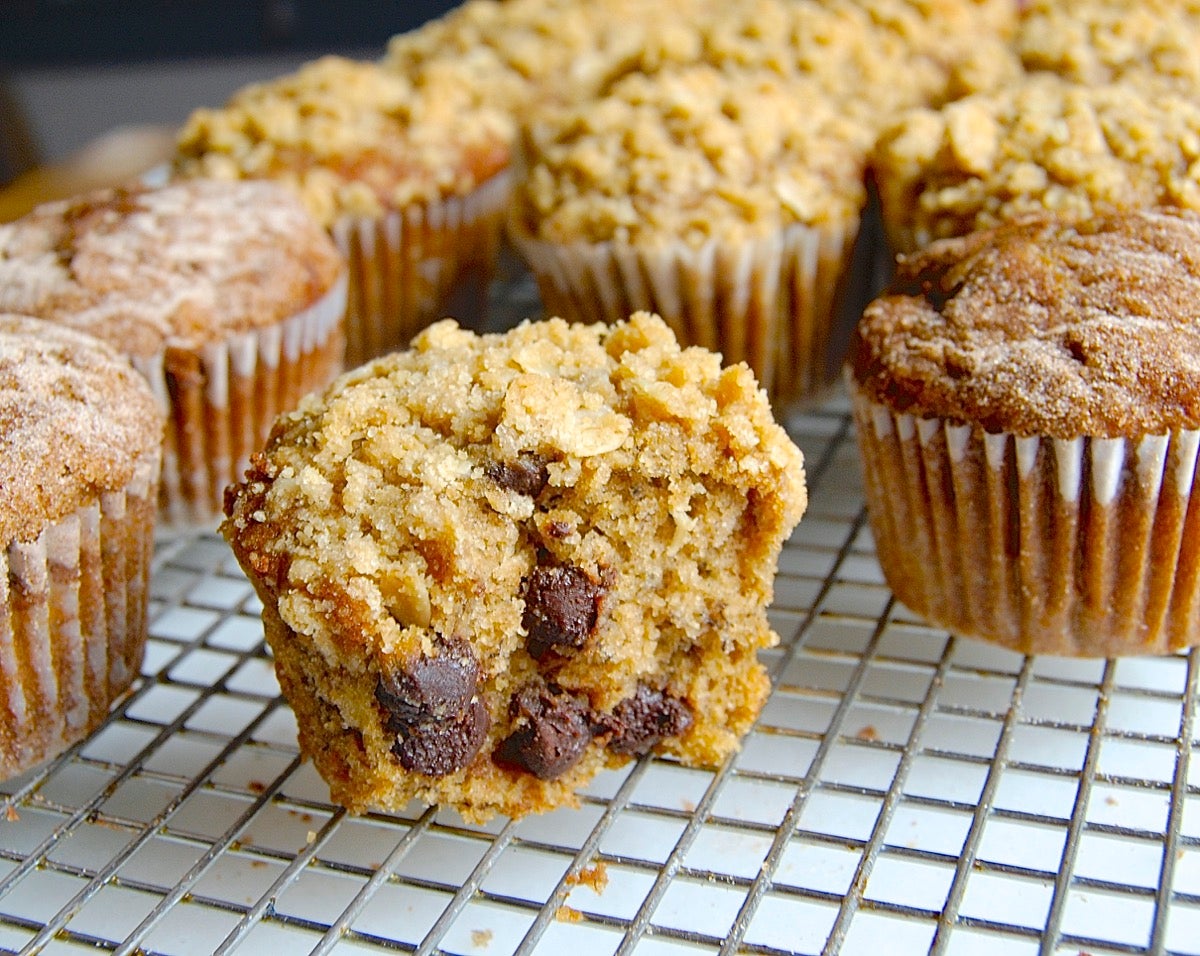 Tasty tip
Add up to 1 cup of mix-ins to the batter: chips, nuts, or dried fruit.
For banana chocolate chip muffins, substitute 1 cup semisweet or bittersweet chocolate chips for the 1/2 cup chopped walnuts in the recipe.
For banana-pecan chocolate chip muffins, add 1/2 cup chips and substitute pecans for the walnuts.
Want to add topping? Sprinkle the muffins with cinnamon-sugar. Or top with about 2 teaspoons each of your favorite streusel; this streusel recipe makes the perfect amount.
And how about mini muffins? I haven't tried them, but an educated guess says to bake them for 18 to 20 minutes at 350°F for a yield of 30 to 35 mini muffins.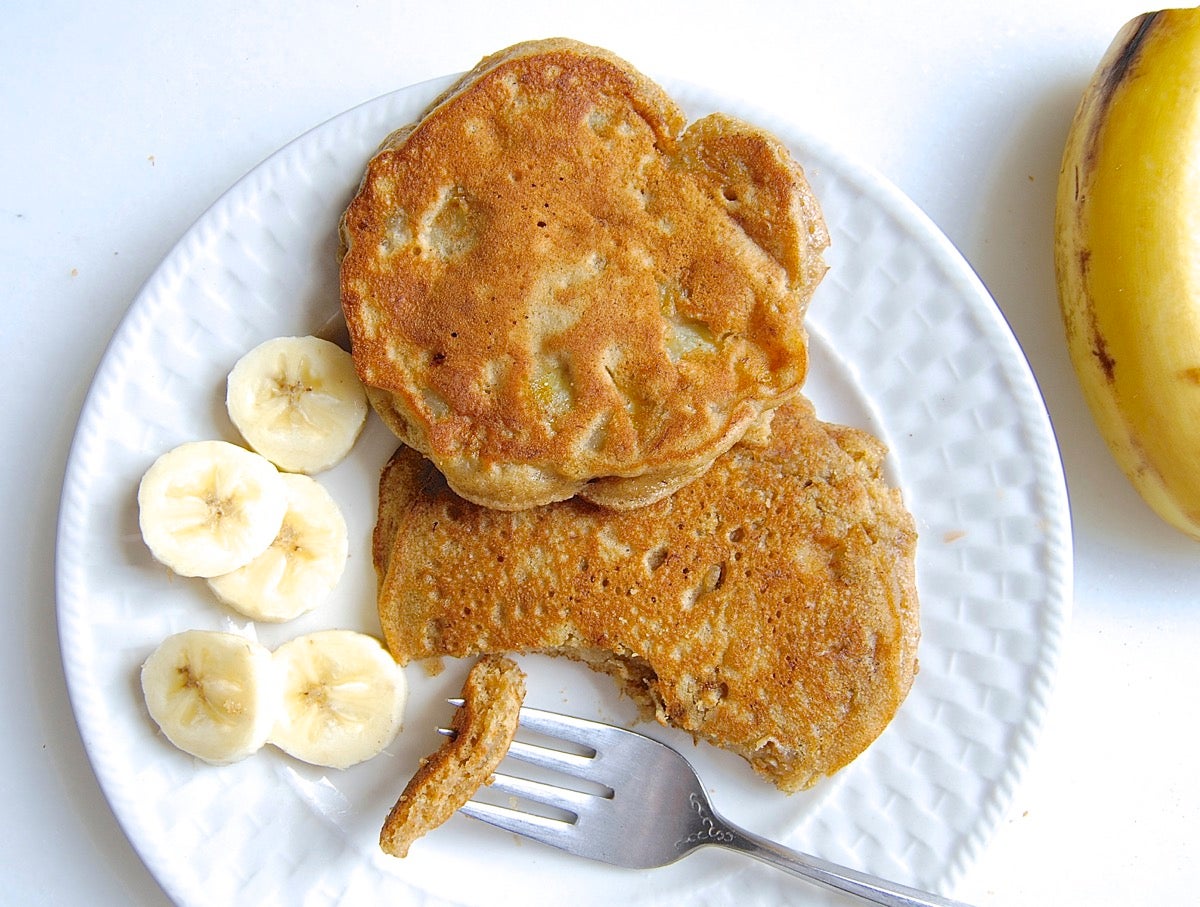 Banana bread for breakfast: pancakes
Talk about a tender, tasty pancake: each bite of these banana bread pancakes will fairly melt in your mouth. A bit of butter on top is fine, but there's no need to add syrup; they're plenty sweet all on their own.
How to do it
Unless you like fairly thick pancakes, add 3 to 4 tablespoons milk (dairy or non-dairy) to the banana bread batter before portioning pancakes onto your griddle.
Pour batter by the scant 1/4-cupful onto a medium griddle (about 325°F), and cook until browned on the bottom; flip cakes and cook until browned on the other side. Yield: about 16 pancakes.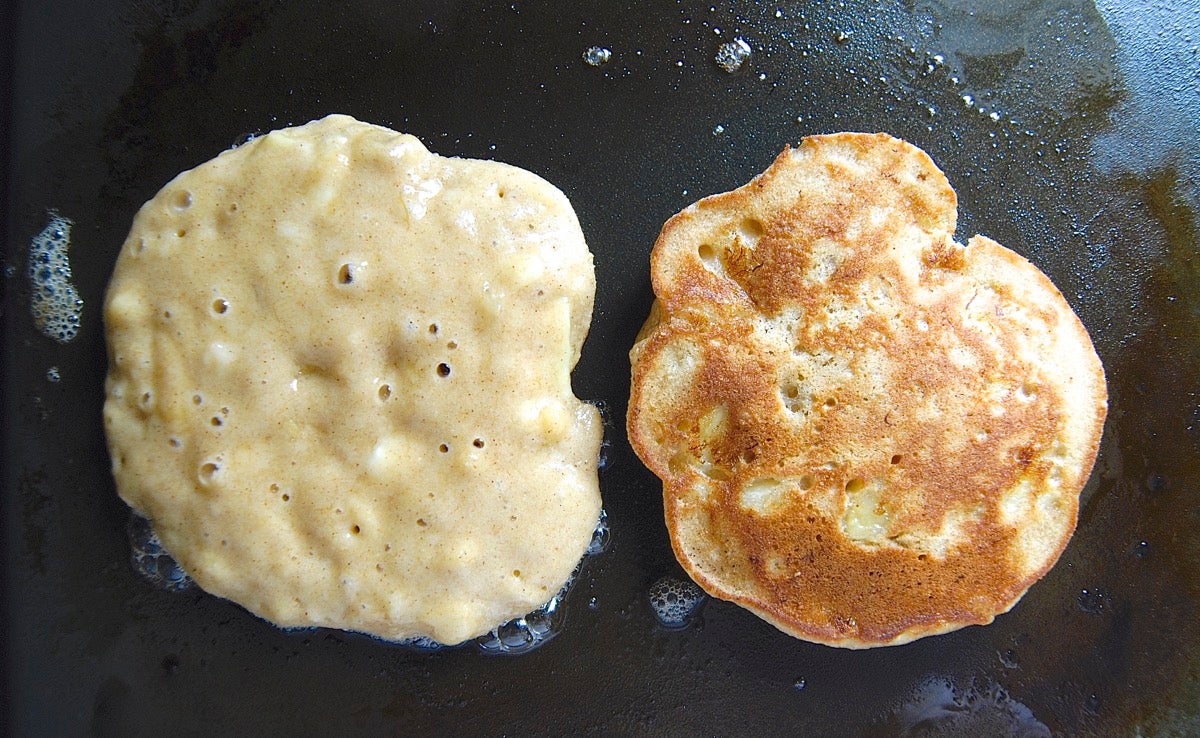 Tasty tip
To add both flavor and texture, peel and chop 1 medium banana, and stir the diced banana into the batter before cooking. This will increase the recipe's yield to 18 to 19 medium pancakes.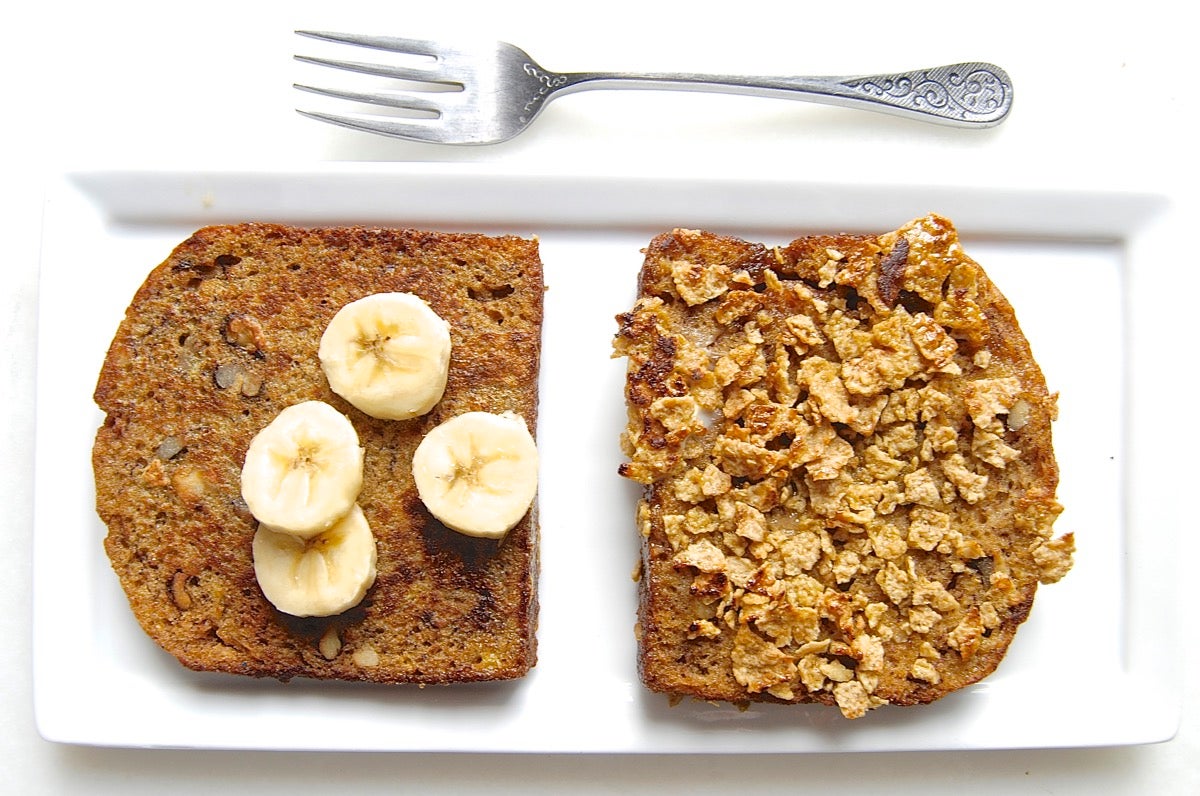 Banana bread for breakfast: French toast
You've dipped sandwich bread in an egg-and-milk custard to make French toast — why not banana bread? Banana bread French toast is tender without being soggy, and just sweet enough — skip the syrup and add sliced bananas, if you like.
How to do it
Cut 3/4"-thick slices of baked banana bread. Coat in your favorite French toast batter (here's our favorite). Whatever recipe you use, leave out any sweetener; the bread is sweet enough already. Fry on a griddle as you would any French toast. Yield: about 12 slices.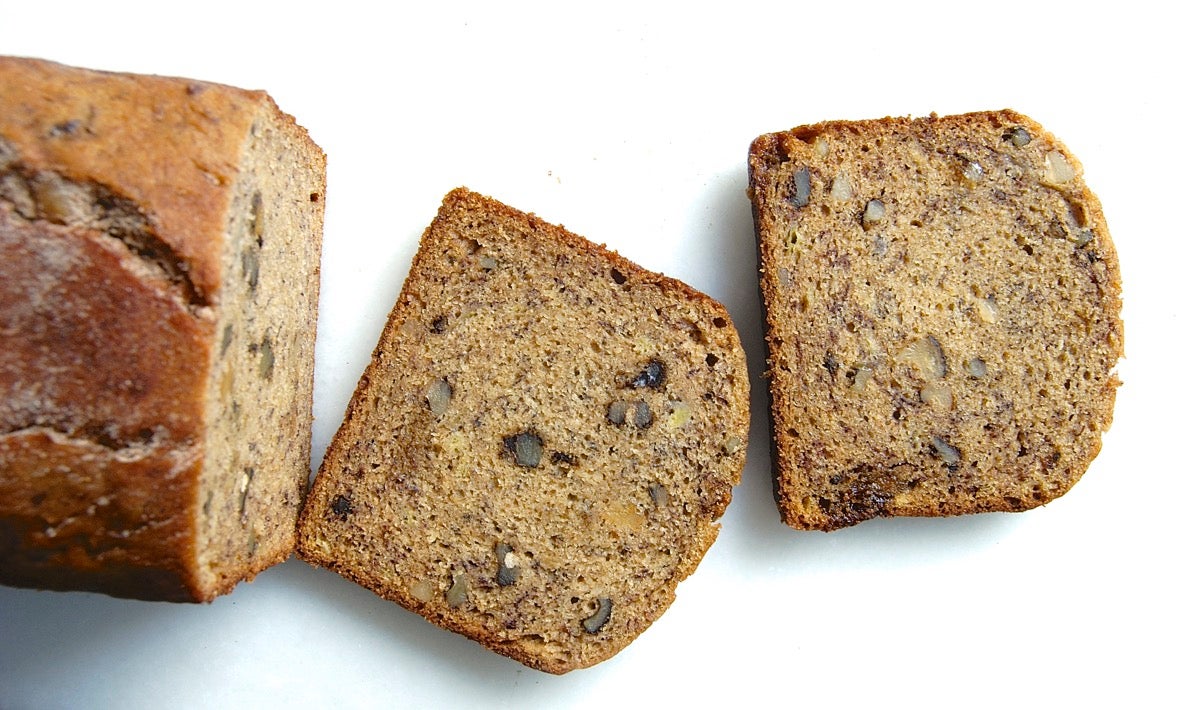 Practical tip
Banana bread baked in a 9" x 5" pan makes rather long rectangular slices. For more traditional bread-shaped slices (like those pictured above), bake the bread in a 9" x 4" pain de mie pan.
Bonus: If you bake the bread with the pan's lid on, it helps prevent that soggy spot you sometimes get at the very top-center of the loaf. But lid on or off, you'll get this same shape.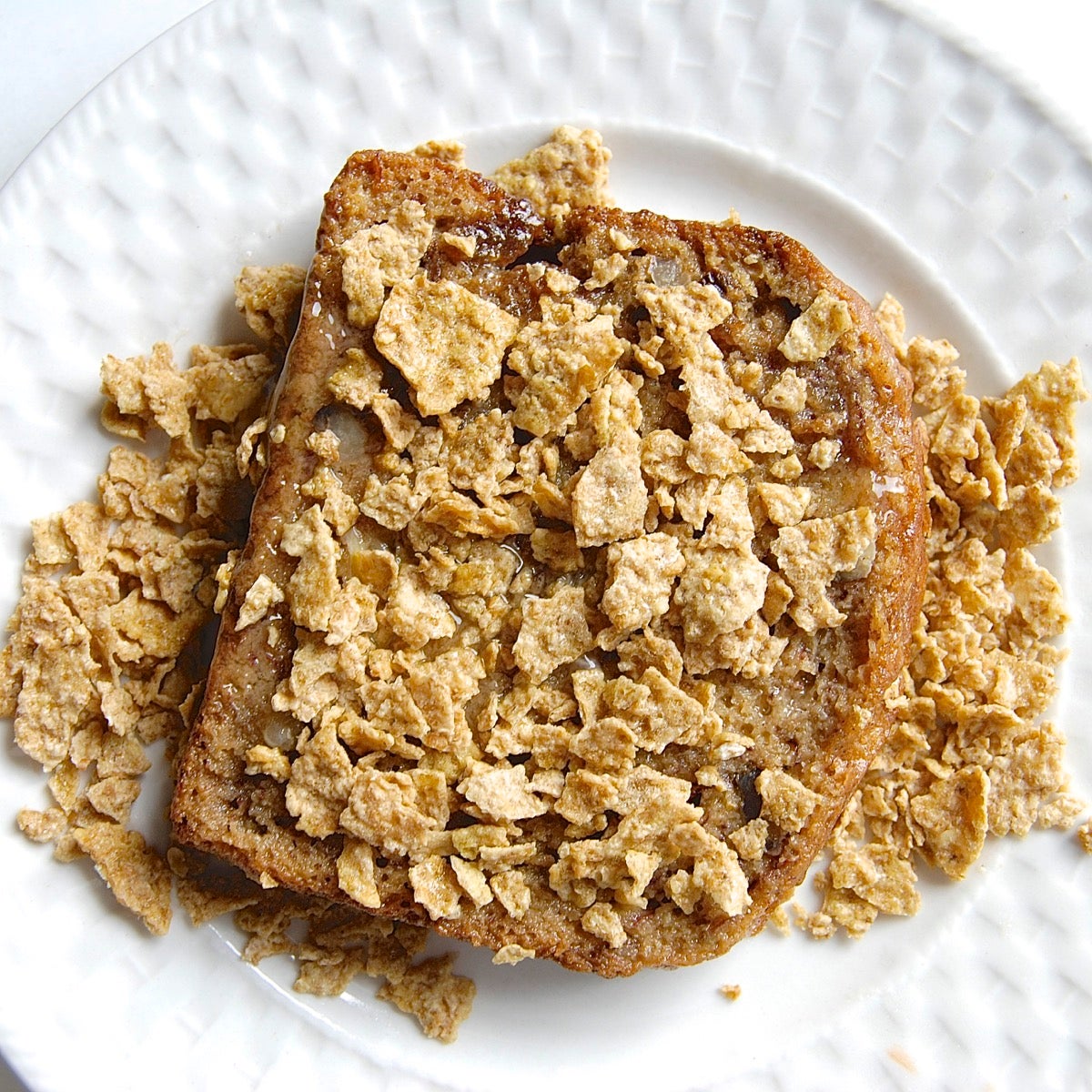 Tasty tip
For added crunch and flavor, coarsely crush your favorite breakfast cereal (I've chosen oat flakes here), and dip the batter-soaked slices in cereal before frying.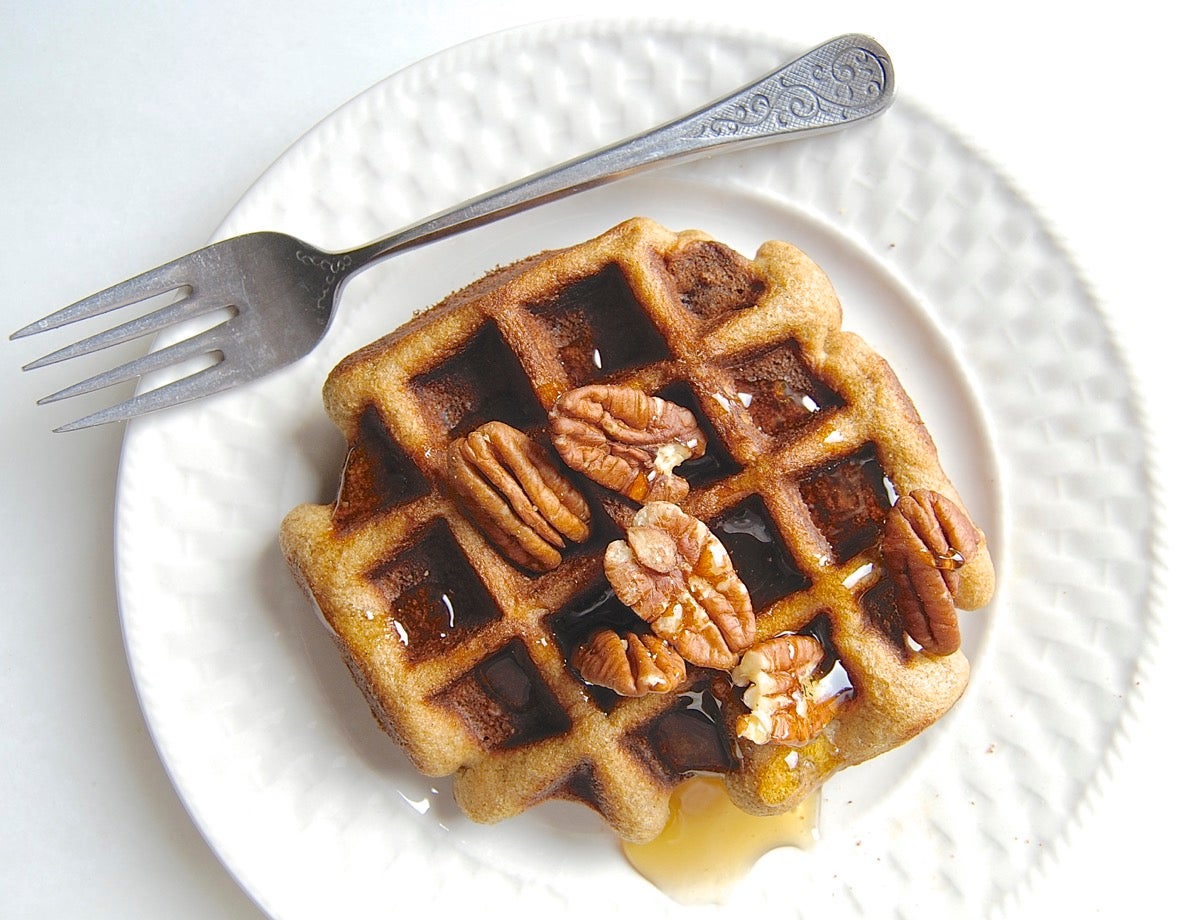 Banana bread for breakfast: waffles
So if you can make pancakes out of banana bread batter, how about waffles? Absolutely. Banana bread waffles feature mildly crispy edges and a soft center. Like pancakes, waffles are plenty sweet without added syrup; but a garnish of sliced banana — or pecan halves and a little drizzle of honey — is certainly welcome.
How to do it
Waffles tend to be crispier than pancakes, and waffle recipes often call for more fat than pancake recipes. Stir 1/4 cup additional vegetable oil into your banana bread batter when making waffles.
Spoon waffle batter into your preheated, lightly greased waffle iron, and cook waffles according to the iron's instructions. Yield: about 12 square waffles.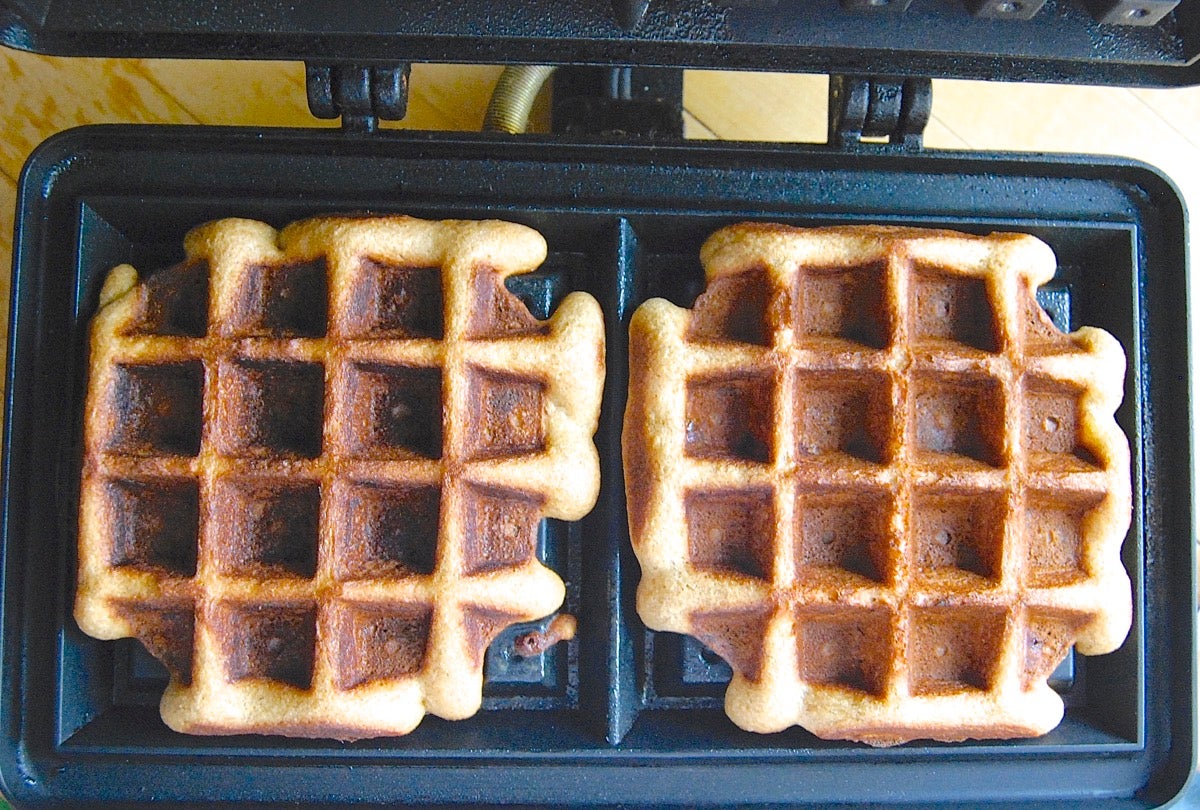 Practical tip
Because the batter is much sweeter than normal waffle batter, you'll find banana bread waffles brown very quickly. If your iron has heat settings, go for lower heat; if it doesn't, be prepared to pull the waffles out of the iron sooner than you would a typical waffle.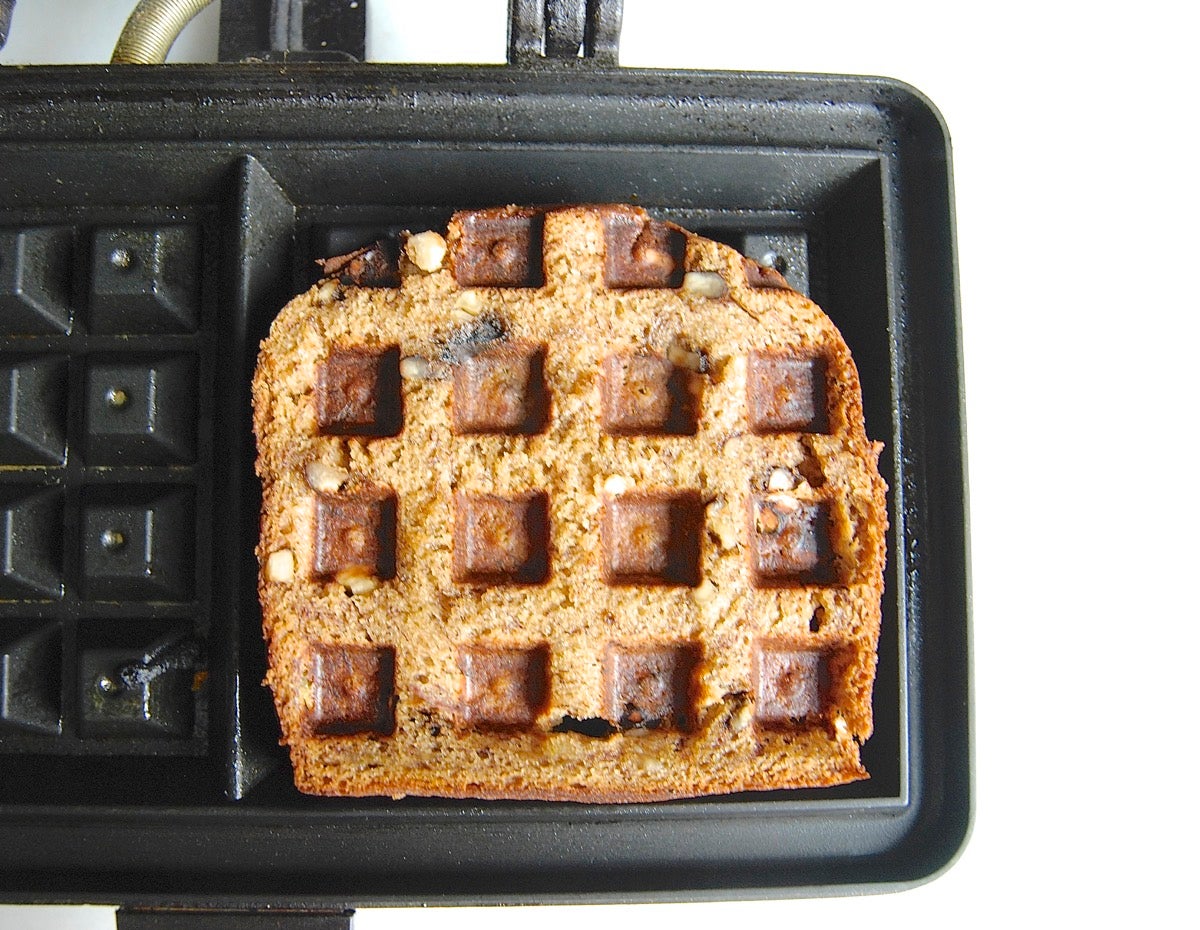 Bonus tip
What happens when you put a slice of baked banana bread into your waffle iron?
You get warm banana bread with crispy edges. Try it sometime: it's different and fun.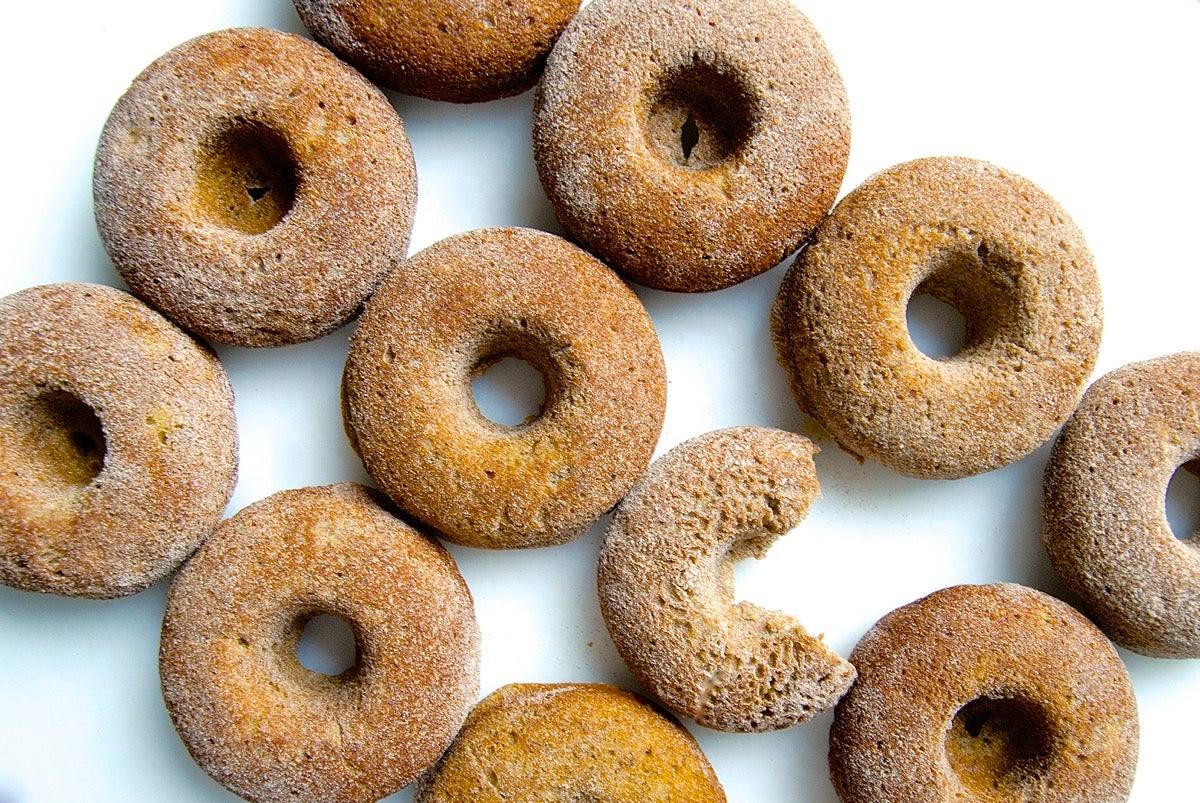 Banana bread for breakfast: doughnuts
This is an absolute natural: soft, cakey, baked banana doughnuts. Dusted with cinnamon sugar, they're heaven with a cup of coffee or tea.
How to do it
Lightly grease two standard doughnut pans. (If you don't have two pans, simply bake in 2 to 3 batches.)
Pour banana bread batter into the wells. Bake the doughnuts in a preheated 350°F oven for 12 to 14 minutes, until a toothpick inserted into the center of one of the doughnuts comes out clean.
Remove the doughnuts from the oven, and after 5 minutes turn them out of the pan onto a rack. Just before serving, shake gently in a paper bag of cinnamon-sugar. Yield: a baker's dozen (13) doughnuts.
Do you have mini doughnut pans? I haven't tried this, but you could probably make about 3 dozen mini doughnuts. Bake them in a 350°F oven for 8 to 10 minutes, until they test done.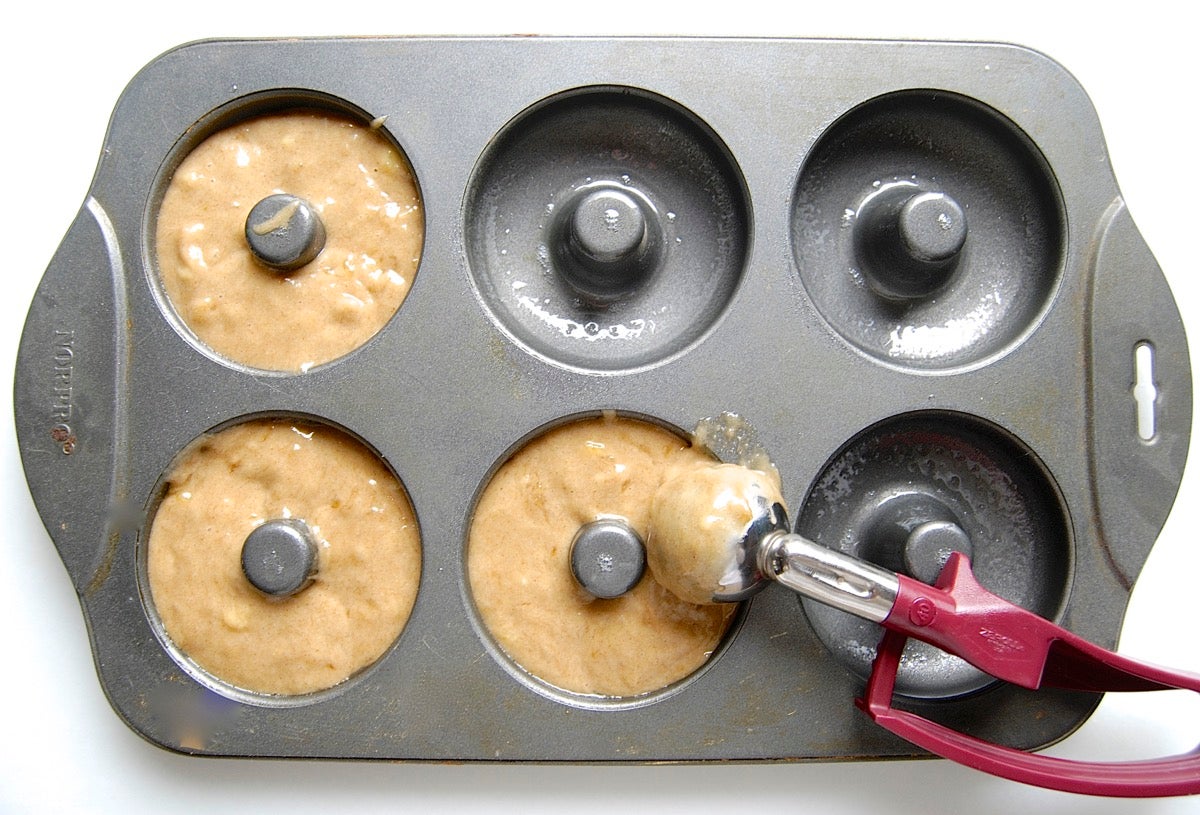 Practical tip
A tablespoon cookie scoop is the easiest and most accurate way to fill the pan. Three slightly heaped scoops in each well should do it. The batter should reach to slightly below the rim of each well; don't be tempted to fill them any more than that, as the batter will overflow and produce lumpy, misshapen doughnuts.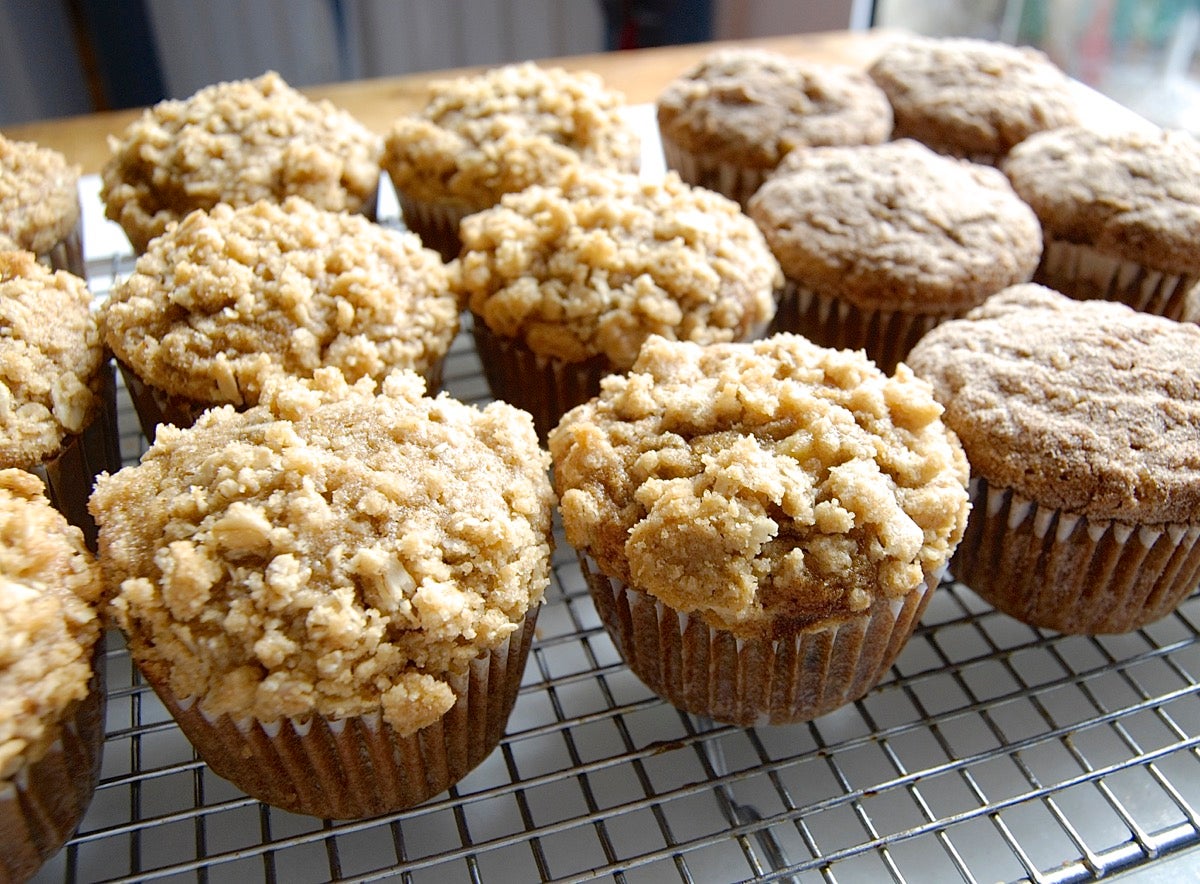 Mix and match
Think variety. Spoon half the banana bread batter into a muffin pan, half into a doughnut pan. Or divide the batter in half to make both pancakes and waffles, adding milk to the pancake batter and oil to the waffle batter.
Ready to turn banana bread into breakfast? Check out our Recipe of the Year, Whole-Grain Banana Bread, and get started!
Jump to Comments