Baking gluten-free sweets
A kitchen full of spring delights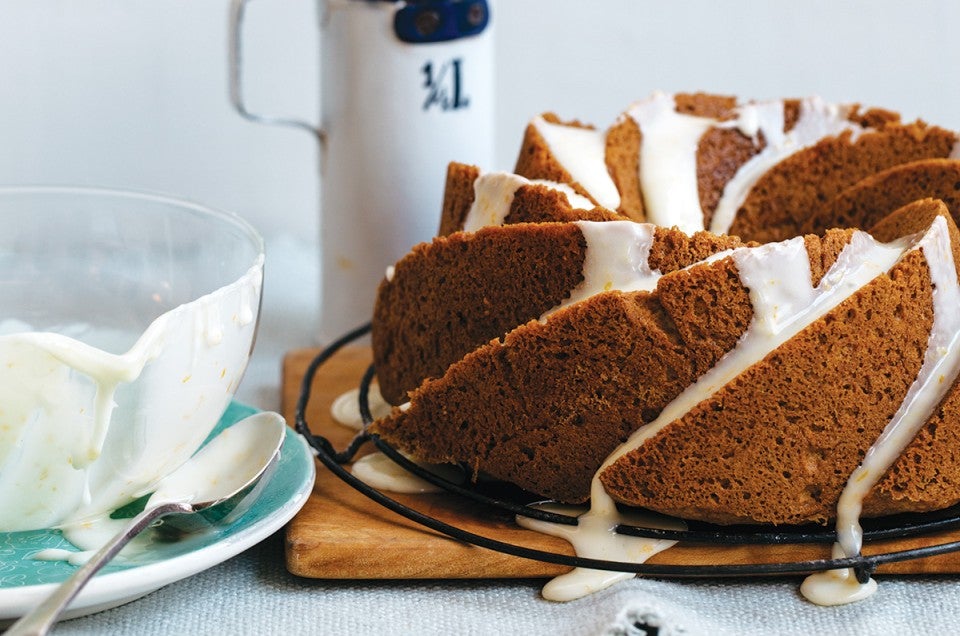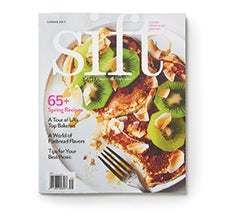 Sift's spring 2017 issue explores the season's many flavors and stories.
Today, we're spending time with Aran Goyoaga, the writer of the blog Cannelle et Vanille. A pastry chef who had to reinvent her repertoire after becoming gluten intolerant, the circumstance led her to discover a wide world of alternative flavors.
To make these amazing gluten-free sweets, each recipe uses a gluten-free flour chosen to enhance the texture of each baked good, making them more delicious than the traditional version. Paired with the rich flavors of brown butter, fresh fruits, bright citrus, and fragrant olive oil and rose water, this is a sweet collection of treats by any measure.

Coconut flour creates a surprisingly tender yet crispy cookie that melts in your mouth. Dust these in confectioners' sugar while they're still warm. It gives them a sweet finish that's easier than mixing up a glaze. Studded with nuggets of apricot and hazelnuts, this cookie is a flavorful riff on a traditional shortbread.

Almond flour is a tasty flour alternative in this crispy crust, and it's the ideal cradle for perfect fresh strawberries. Perfumed with a vanilla bean and bathed in a quick squeeze of lemon juice, this gluten-free sweet is a satisfying spring dessert.

Fragrant with fresh thyme, this recipe gives a sweet twist to a traditionally savory bread. A sprinkling of flaky sea salt on top enhances the flavor of the fruit.
This nutty tea cake marries the spicy flavor of cardamom with the floral fragrance of roses. Butter and almond flour make this a moist and tender gluten-free sweet.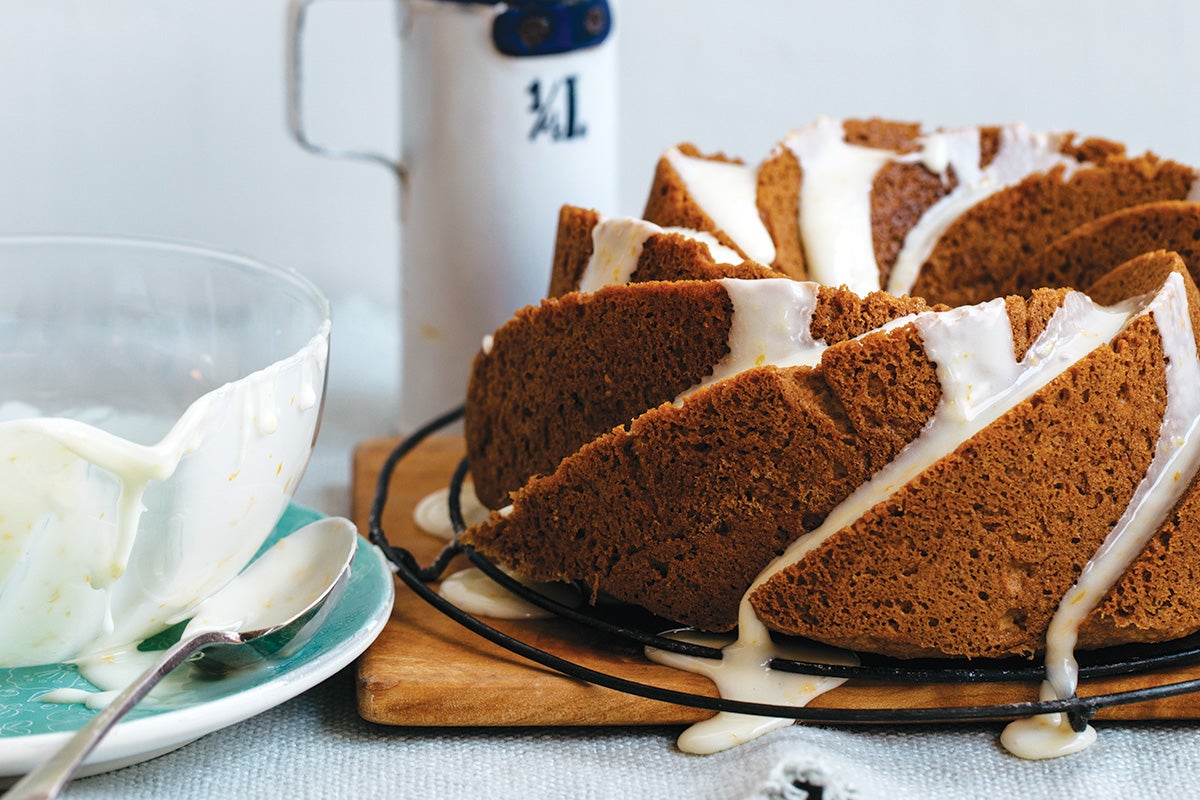 Goyoaga's citrus Bundt cake is a variation on a classic sour cream pound cake, extra-moist and delicious. Lemon and orange zests in the glaze give the citrus flavor an extra boost.
Other gluten-free sweets
Looking for more ways to celebrate spring in your gluten-free baking? Try pairing our Vanilla Coconut Flour Cupcakes with some rhubarb sauce and fresh berries.
There are many more delights to uncover in the spring 2017 issue of Sift. If you haven't treated yourself to a copy, you can find it in our online shop. Dive into its pages, where creativity, passion, and great recipes are all waiting for you.
Jump to Comments