Easy Amaranth Pancakes
Three different ways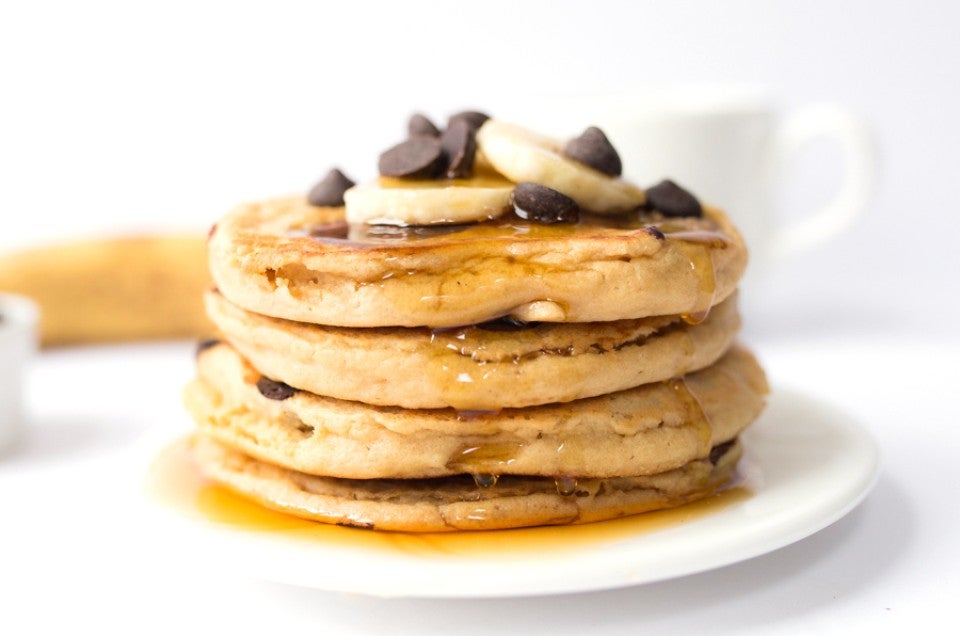 We know full well that gluten-free baking comes with its fair share of stereotypes. For one, it's always assumed that it's really difficult to bake gluten-free. Second, people think that you need all sorts of unusual ingredients. And third, there is no way you can ever achieve the same result with gluten-free flours. Luckily, we (and our Easy Amaranth Pancakes) love proving those stereotypes wrong!
Today we're going to show you how to make perfect gluten-free pancakes without any uncommon ingredients, without adding anything extra, and yet still giving you that soft, fluffy texture that all pancakes should have.
The secret to these perfect cakes? Amaranth flour.
Amaranth, which is thought of as a grain, is actually a seed that hails from Central America. It has an earthy, nutty flavor that's particularly delicious when paired with something sweet like maple syrup. It's light in color, is naturally gluten-free, and as we were experimenting in our test kitchen, we realized that it works beautifully in pancakes.
And the best part? You can swap it 1:1 in our Simply Perfect Pancake Recipe!
So that's what we're doing today. We're using amaranth flour instead of all-purpose to make the newest addition to our gluten-free recipe library: Easy Amaranth Pancakes.
Let's see how to make them.

Begin with the batter
We're going to start by adding the following to the bowl of a stand mixer:
2 large eggs
1 1/4 cups (283g) milk (or non-dairy milk)
Beat on high speed until light and foamy, about 3 minutes. Once frothy, stir in 3 tablespoons (43g) melted butter or 3 tablespoons (35g) vegetable oil.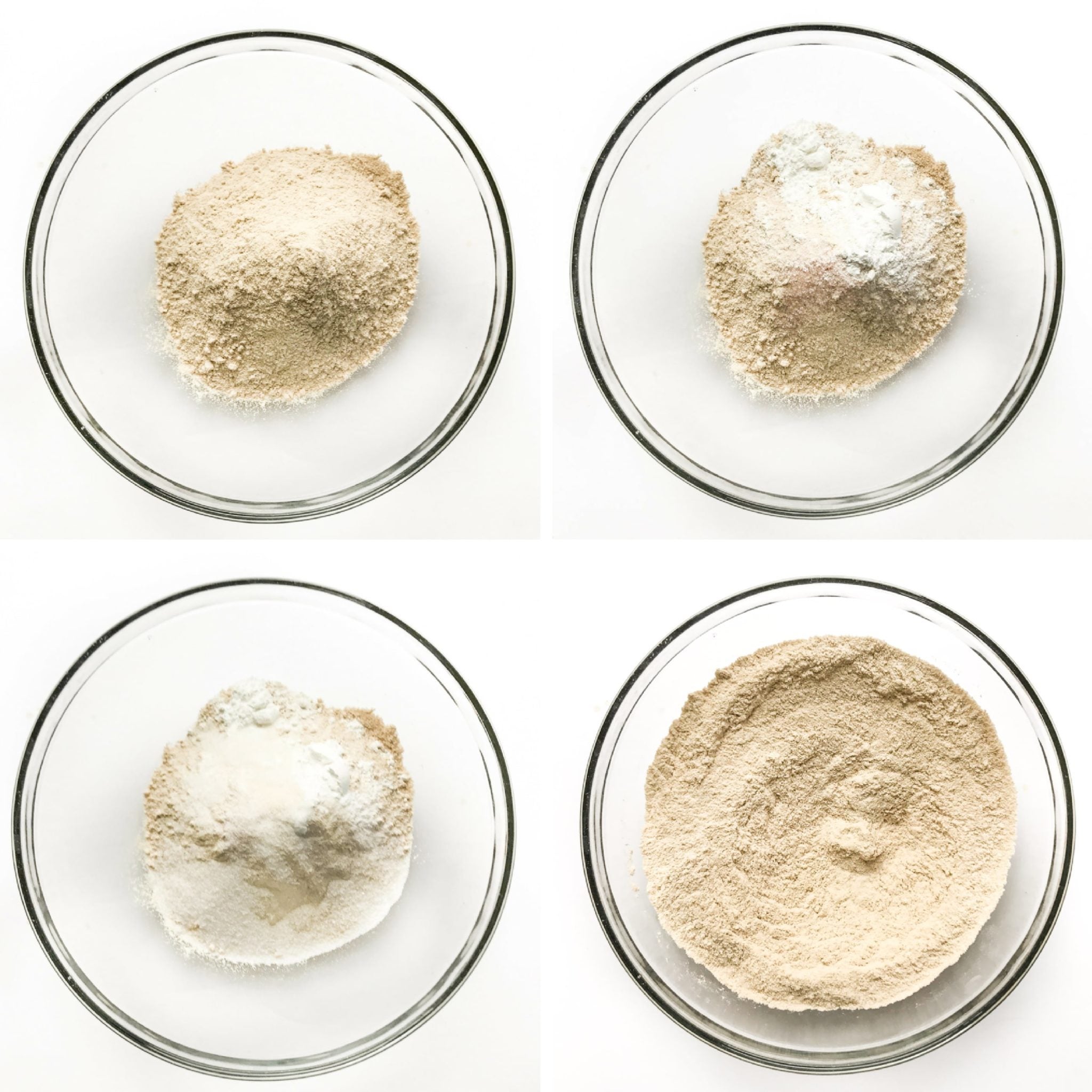 In a mixing bowl, whisk together the dry ingredients:
1 1/2 cups (156g) amaranth flour
3/4 teaspoon salt
2 teaspoons baking powder
2 tablespoons sugar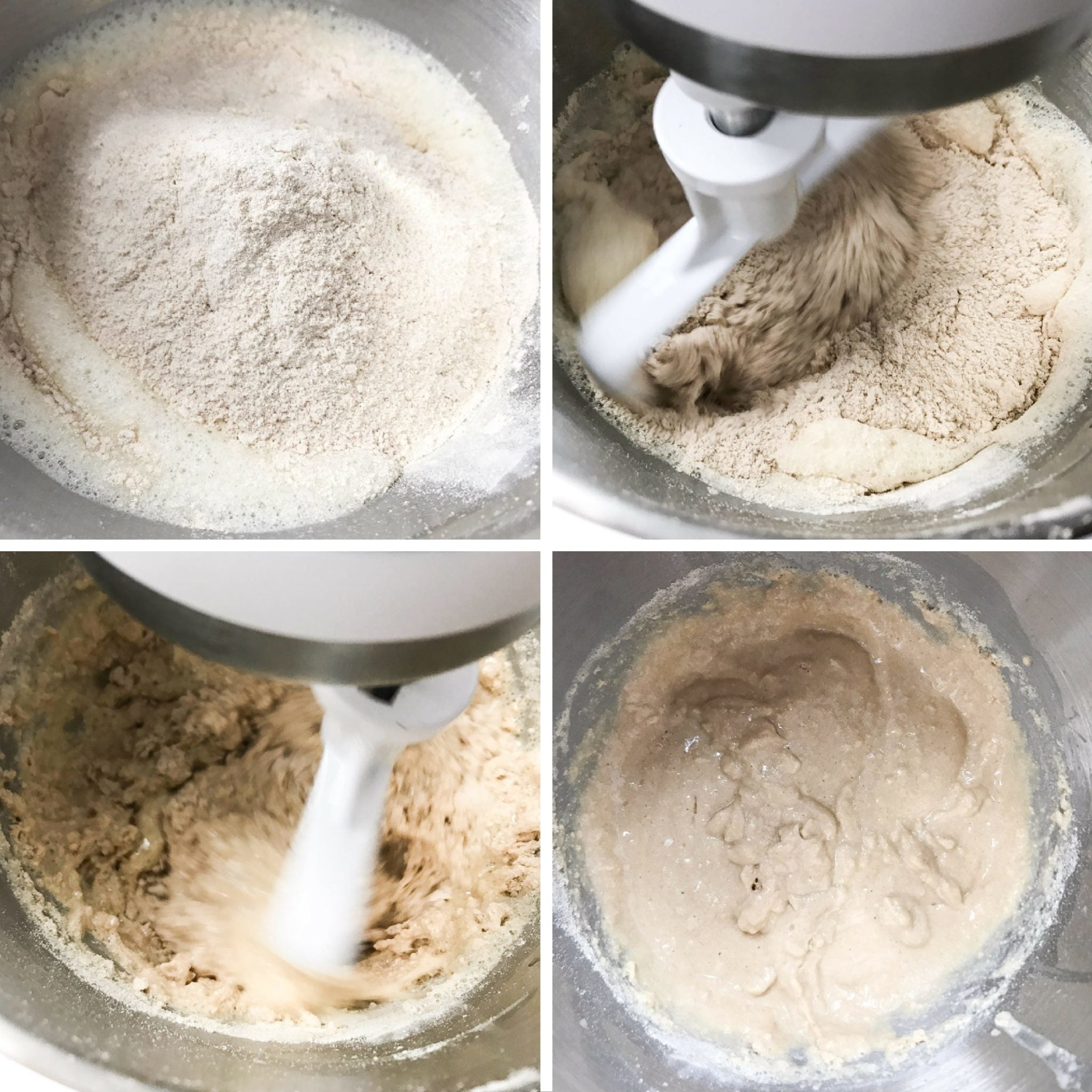 Gently and quickly mix in the egg/milk mixture. Let the batter rest for at least 15 minutes, while the griddle is heating; it'll thicken slightly. If you're using mix-ins, stir them in here.
Some flavor ideas include:
Chocolate chip: Stir in 1/2 cup chocolate chips.
Banana: While cooking, top each pancake with sliced banana.
Cinnamon Pecan: Stir in 1 teaspoon cinnamon and 1/2 cup chopped pecans.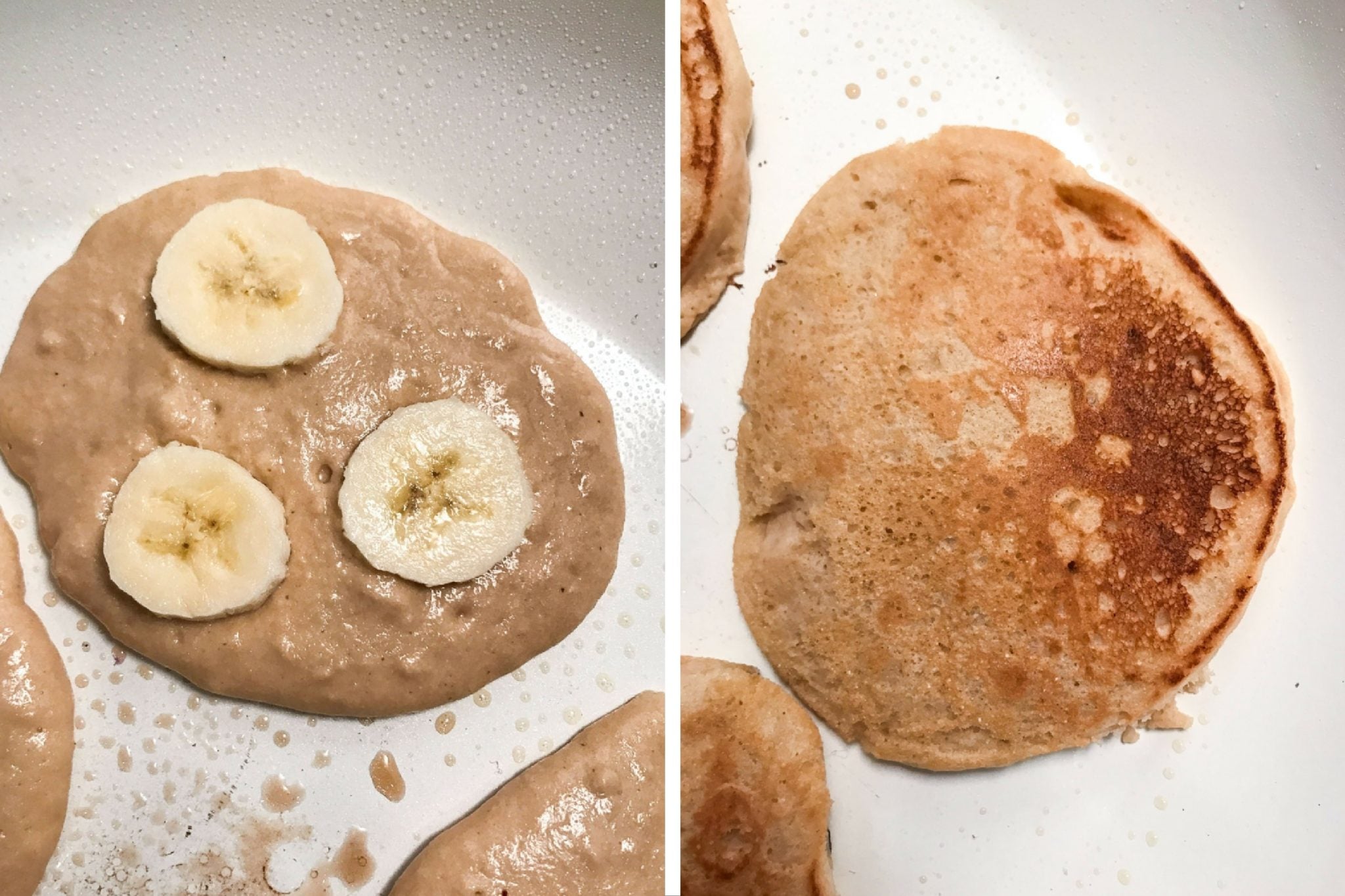 Brown and flip your amaranth pancakes
When ready to cook, heat a heavy frying pan over medium heat, or set an electric griddle to 375°F. Lightly grease the frying pan or griddle. The pan or griddle is ready if a drop of water will skitter across the surface, evaporating immediately.
For each pancake, drop 1/4 cup batter onto the lightly greased griddle. Bake on one side until bubbles begin to form and break, about 2 minutes. Again, if you're making the banana version, top the pancakes with sliced banana.
Turn the pancakes and cook the other side until brown, about 1 1/2 to 2 minutes. Turn over only once. Serve immediately with pure maple syrup.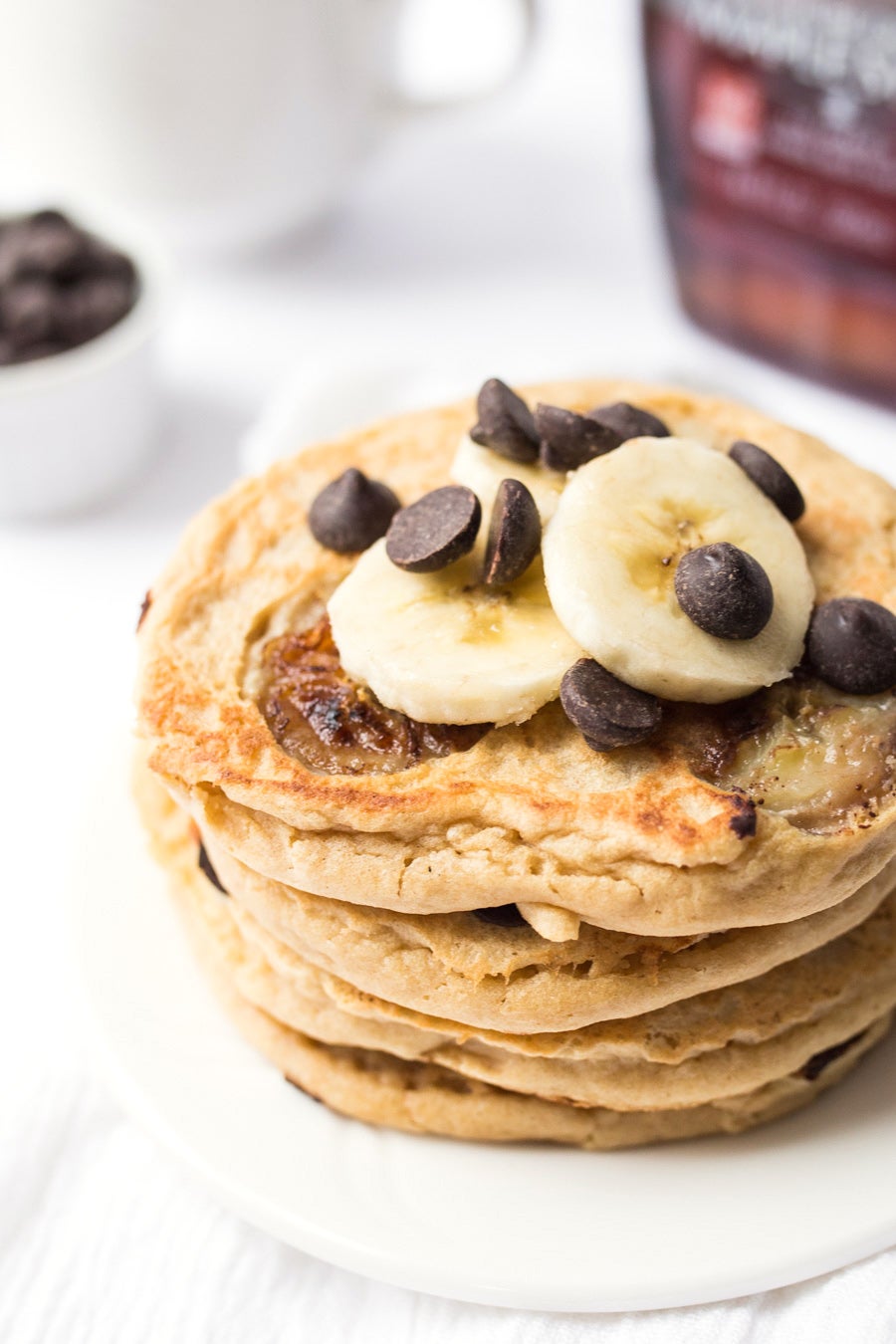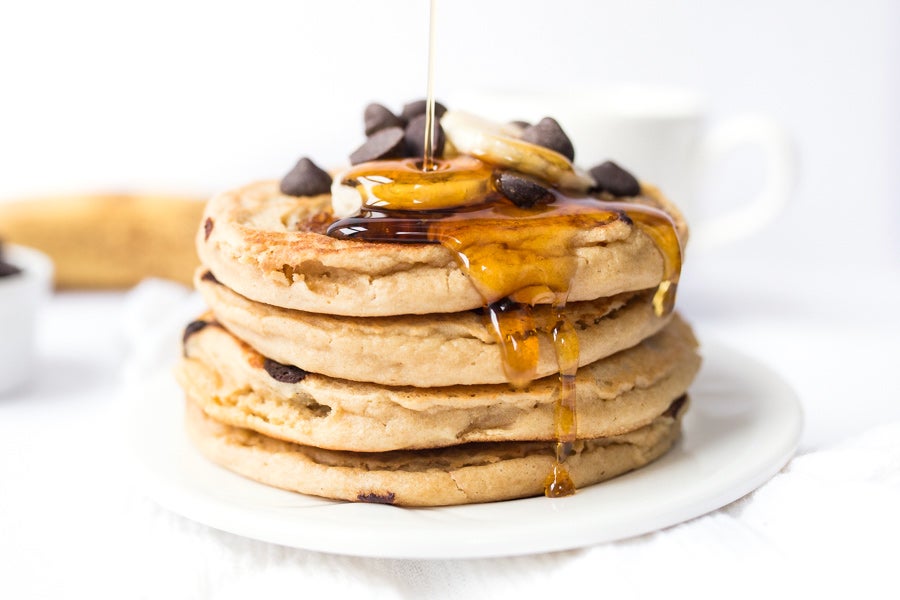 Please read, bake, and review our recipe for Easy Amaranth Pancakes.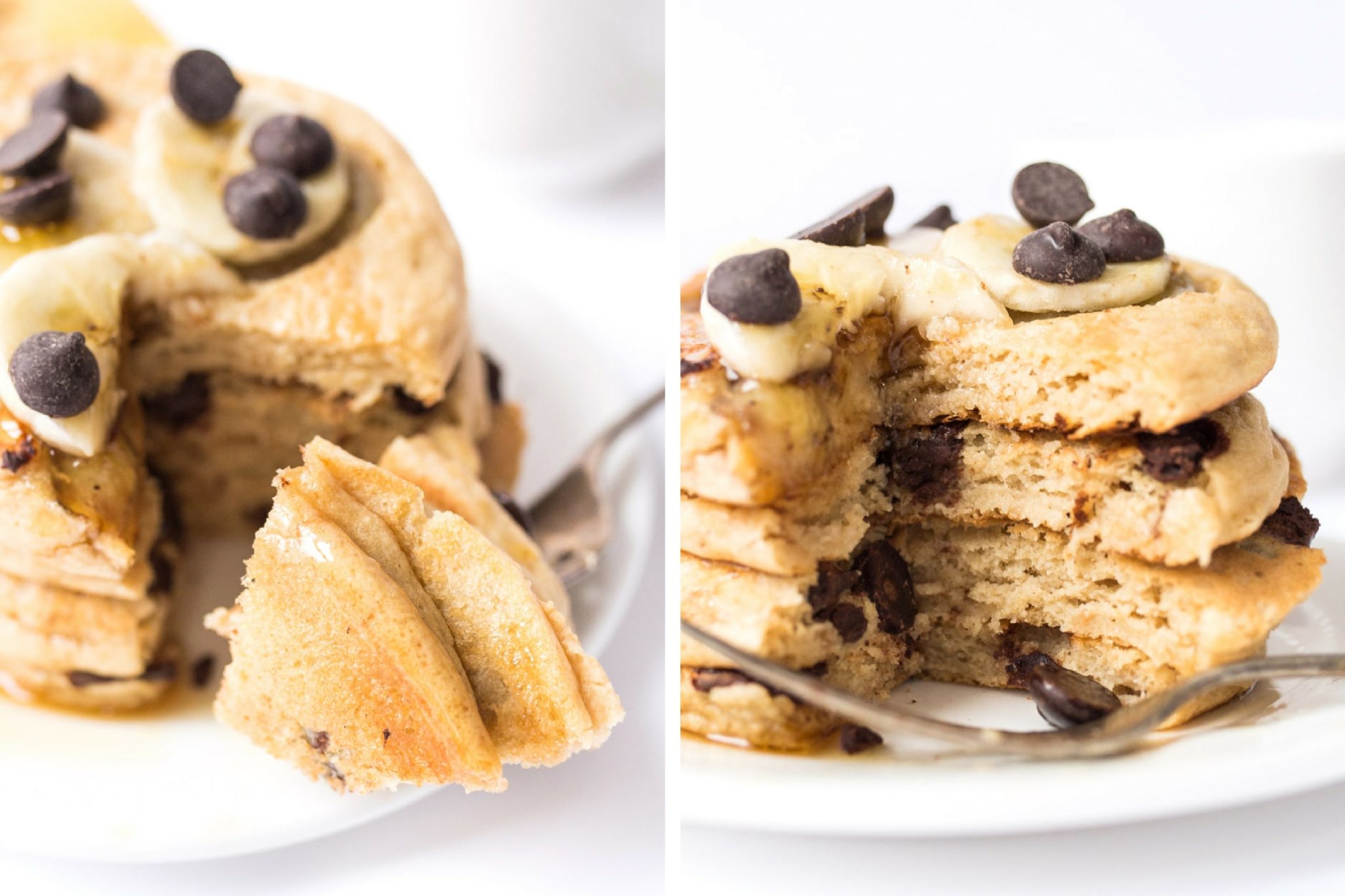 Jump to Comments