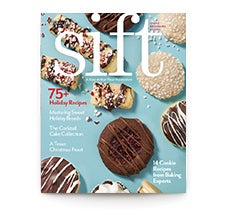 Sift magazine's holiday issue presents dozens of inspirations for this festive season's baking.
There's one big bash to go this holiday season, and that's ringing in the New Year. We believe it's an occasion for adult foods and beverages. In the world of baking, it's easy to combine the two. This holiday issue presents a collection of original recipes for cocktail cakes. Cheers!
One of our favorite trends lately is the rebirth of the American cocktail. The level of craft and creativity found behind the bar these days is astounding. Custom and signature mixed drinks abound, carefully curated from the finest ingredients. Although the renaissance of cocktails is something to celebrate, we don't think bartenders should have all the fun. The proper balance of bitter, sweet, and sour that makes a drink well-mixed also applies to cakes. We went into the kitchen to shake things up, and baked a collection of cocktail cakes based on some of the most iconic mixed drinks around. They're just the thing to end the evening, next to that nightcap.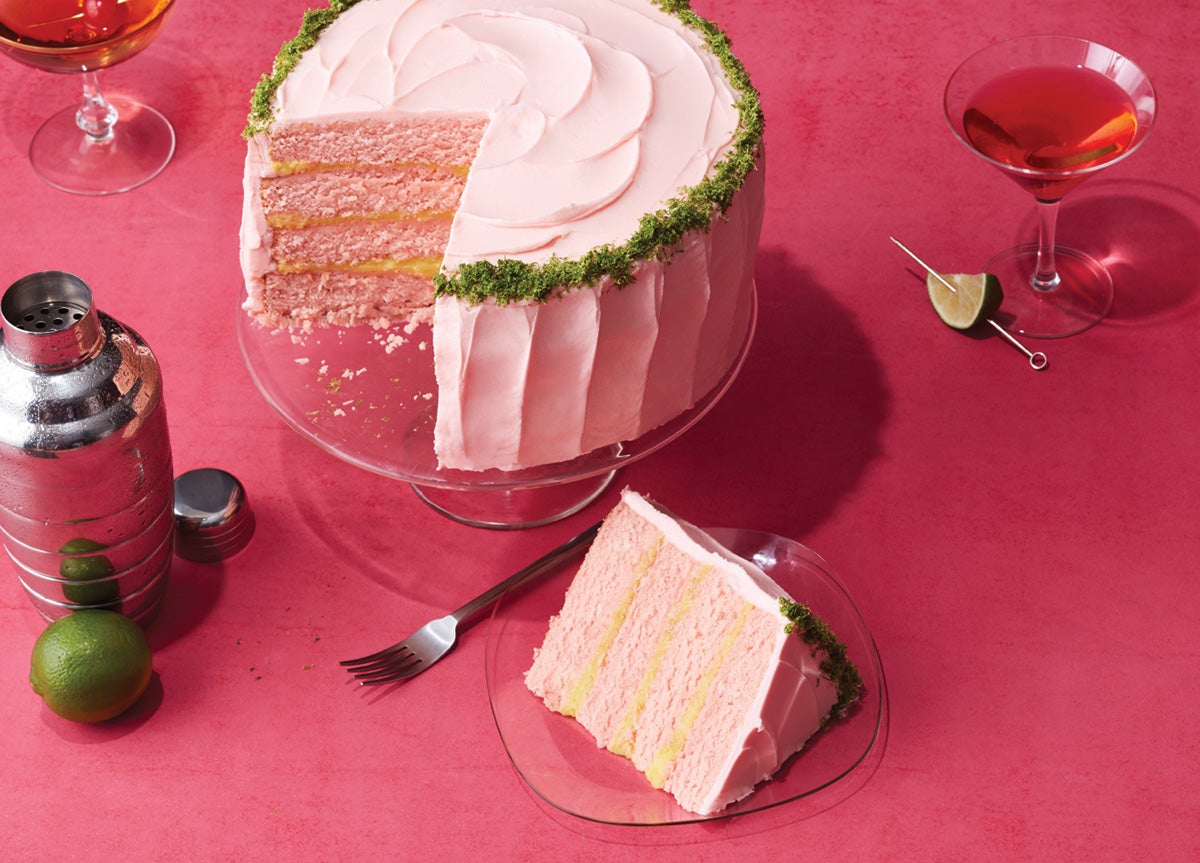 Pink, cranberry-infused cake layers sandwich tangy lime curd to replicate the flavors of this popular libation. Soaking the layers with a triple sec simple syrup adds more pleasure to every bite. This cake is a party all by itself.

Creamy vanilla poured over rich, coffee-infused chocolate: the White Russian cocktail has always been in the realm of dessert; we've just made it official by transforming it into a cake. Chocolate and white batters swirl together in the layers, reproducing the hypnotic mix in one's cocktail glass.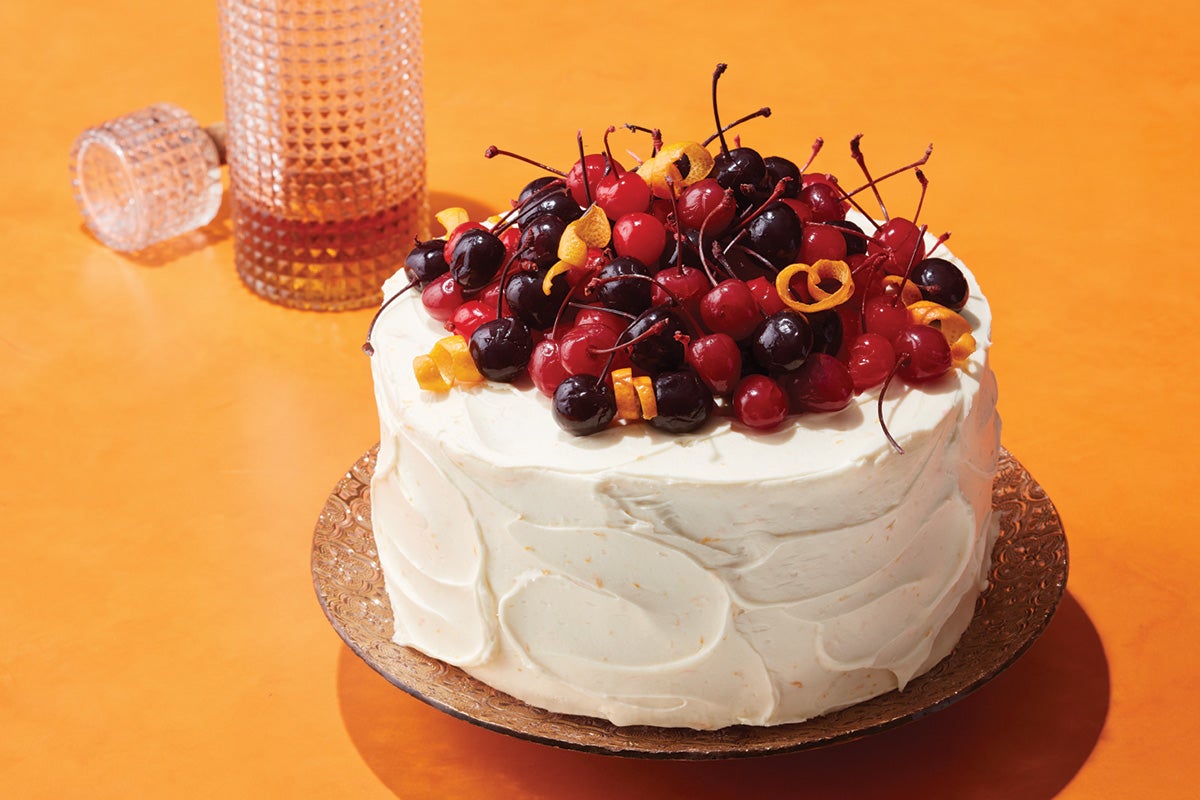 A dash of citrus and bitters beautifully accents the caramel notes of smoky brown whiskey. A splash of cherry juice stands in for the classic Maraschino cherry garnish in a Manhattan cocktail. And of course, there's a party's worth of cherries on top.

The robust flavors of ginger beer, lime, and dark rum are all in this moist cake frosted with Dark Rum Buttercream and soaked with ginger and rum simple syrup. It's a swashbuckling dessert, perfectly suited for adventure.
We hope you're intrigued enough to choose a favorite flavor and try out one of our beautiful cocktail cakes. They're a great way to ring in the new year, its new possibilities, and many reasons to celebrate. 
Jump to Comments