Breakfast is the most important meal of the day; that we all know. A good, filling, (and most importantly!) satisfying meal can really set the day up for success. Three of my favorite foods that come to mind when thinking of breakfast? Maple, bacon, and waffles. Marrying the three into one is just pure genius! Maple bacon waffles are the ultimate satisfying breakfast meal, guaranteed to spark a smile from even the sleepiest of eaters.
Applegate, makers of excellent natural bacon, asked if we wanted to bake with them. And OF COURSE we did. Applegate's bacon was just what we were looking for to crumble up inside a maple waffle. With no added nitrates or chemical preservatives, you get more of the savory, smoked taste that pairs so well with sweet maple.
While these waffles have yeast in them, it's not as scary as it seems; the yeast is just there to help them get light and fluffy. Don't worry, you don't need to knead the waffle batter – it's as simple and easy to stir together as can be, just perfect for that lazy Sunday morning. Let's show you how!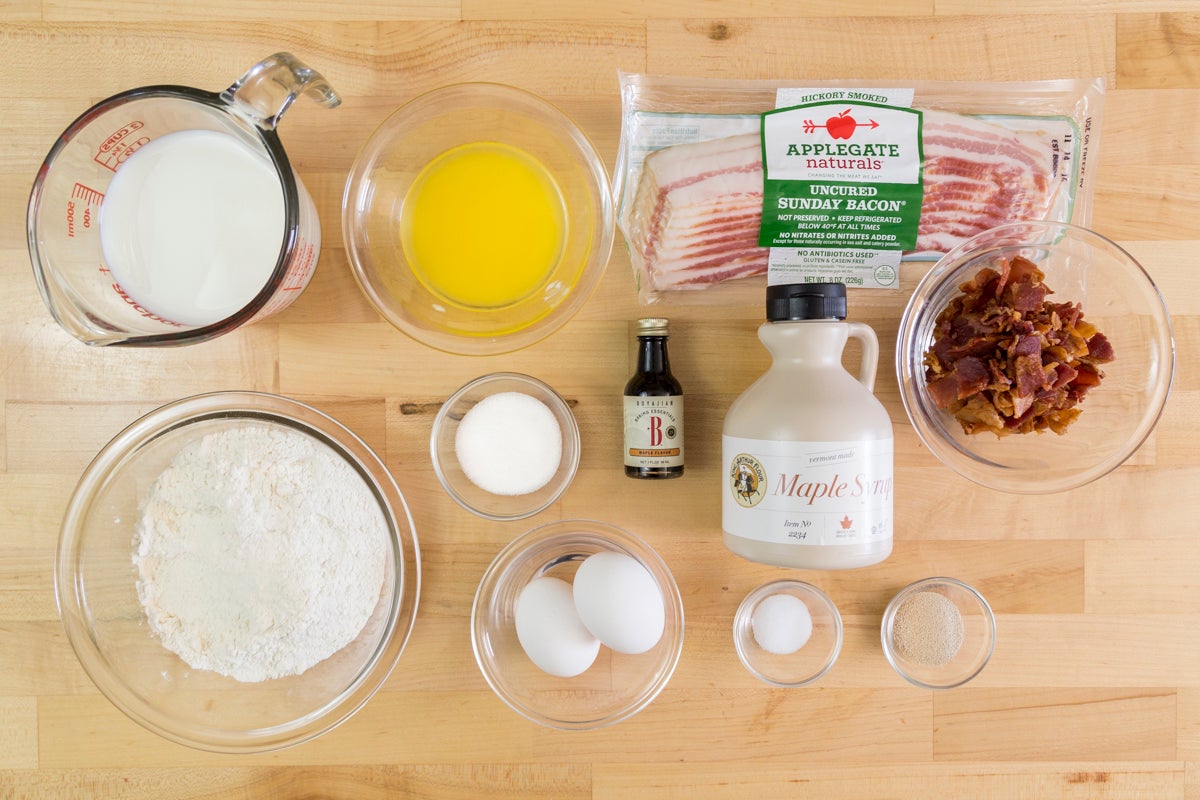 Gather your ingredients! You'll need:
1 1/2 cups lukewarm milk
6 tablespoons melted butter
2 large eggs
3/4 teaspoon salt
2 to 3 tablespoons maple syrup
1/4 teaspoon maple flavor, optional, but highly recommended, for enhanced maple taste
2 cups (8 1/2 ounces) King Arthur Unbleached All-Purpose Flour
2 tablespoons sugar
1 1/2 teaspoons instant yeast
1/2 pound bacon (we prefer Applegate Naturals Uncured Sunday Bacon), cooked, cooled, and crumbled (about 1 cup)
Mix all the ingredients except the bacon in a large bowl, leaving room for expansion. Stir to combine; the mixture won't be perfectly smooth.
Please allow me my little rant about maple flavor. I don't know how I baked with maple before I owned this product. Oftentimes, maple's subtle flavor gets overpowered in baking – but just 1/4 teaspoon of this magical natural flavor makes the maple stand out loud and proud. Try it, you'll see!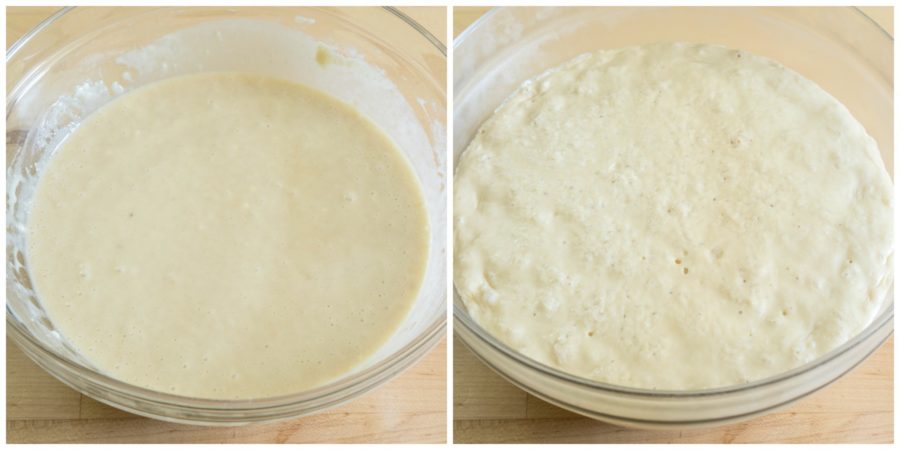 Cover the batter with plastic wrap, and let rest at room temperature for 1 hour; the mixture will begin to bubble, thanks to the yeast. You can cook the maple bacon waffles at this point, or refrigerate the batter overnight to cook waffles the next day.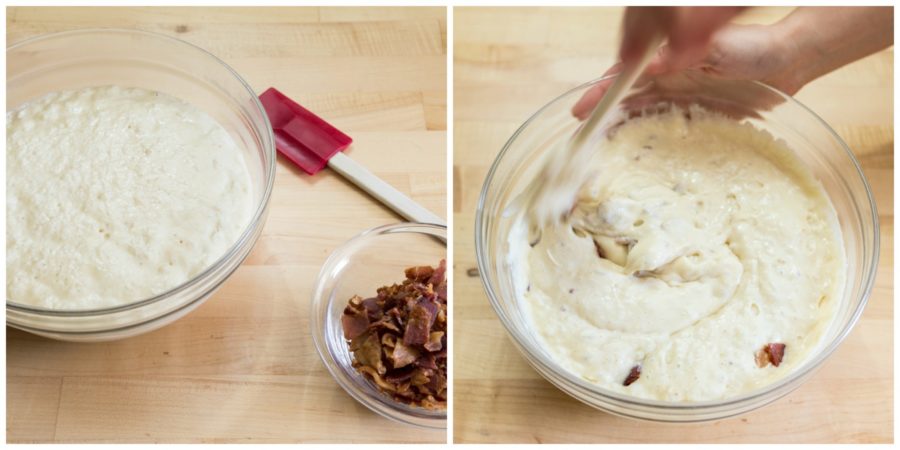 Preheat your waffle iron, and spray it with non-stick vegetable oil spray. Gently fold the crumbled bacon into the batter.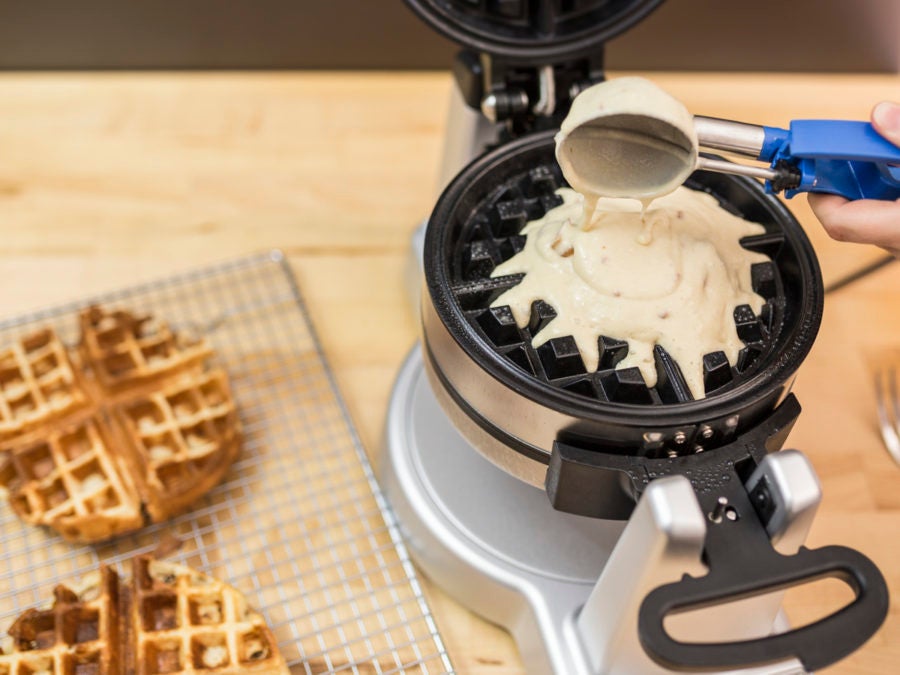 Pour 2/3 to 3/4 cup batter (or the amount recommended by the waffle iron's manufacturer) onto the center of the iron. Close the lid, and bake for the recommended amount of time, until the waffle is golden brown.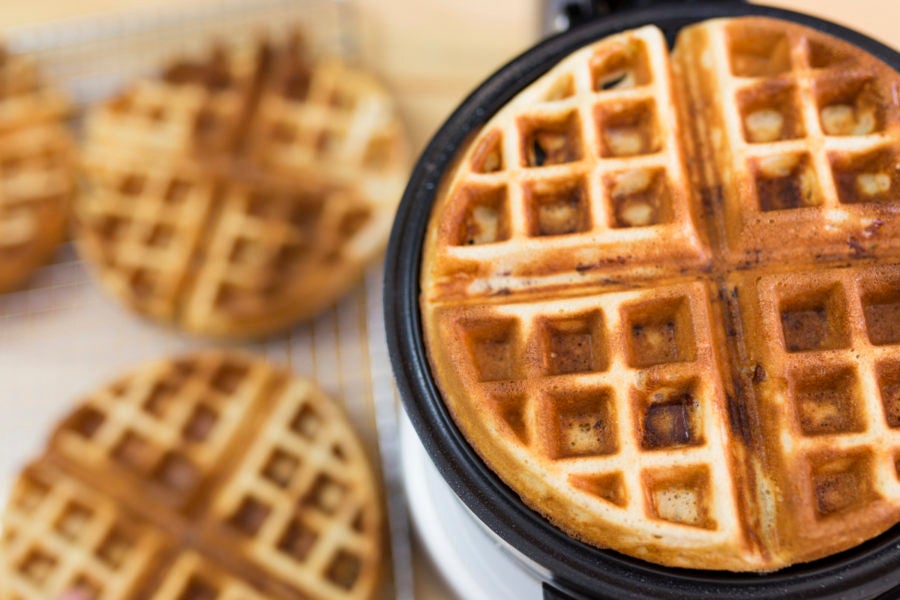 Serve immediately, or keep warm in a 200°F oven while you cook the remaining waffles. 
This recipe makes about five 7" round waffles. These waffles are great for making, freezing, and popping in the toaster whenever you want them... which is every morning!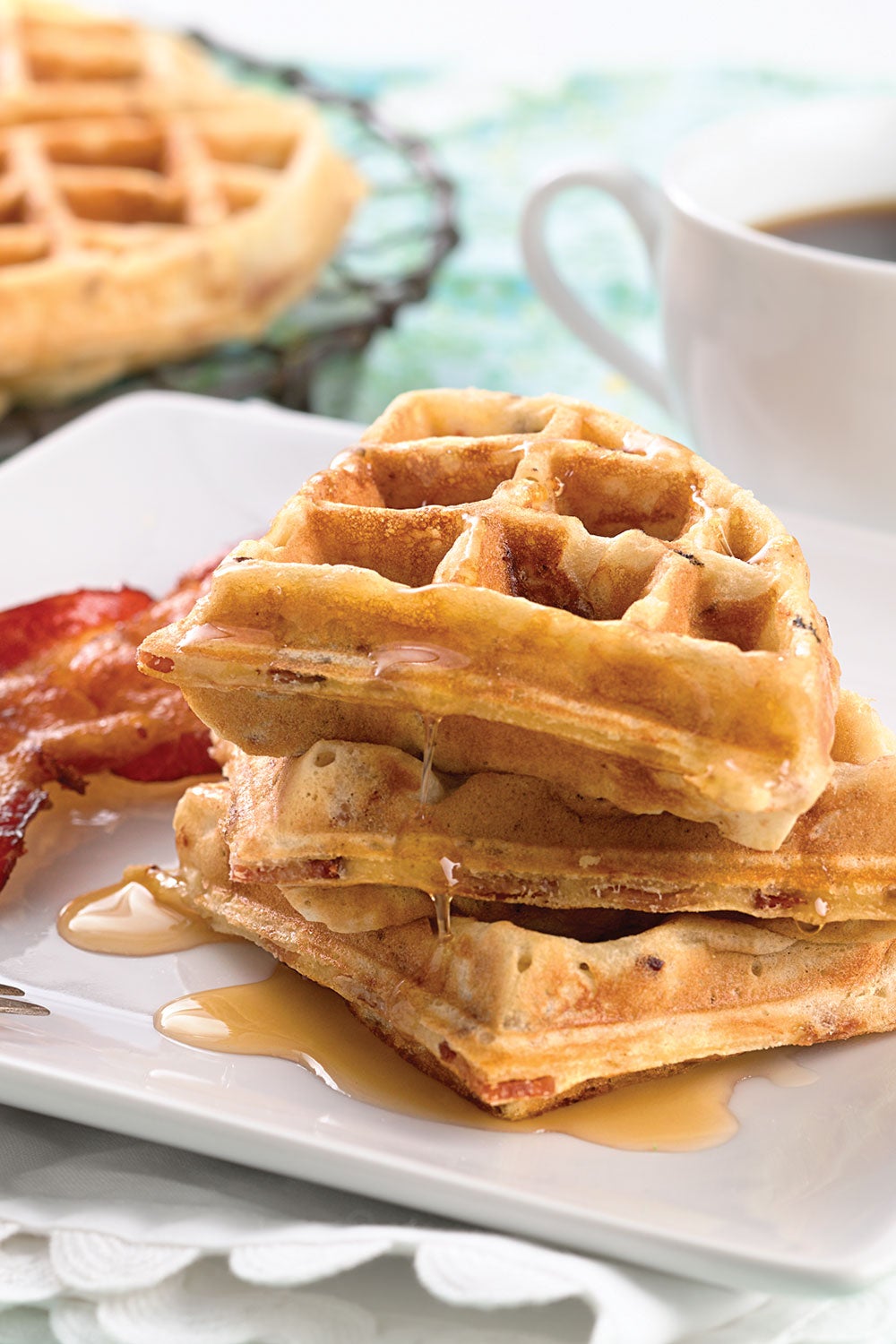 For more breakfast inspiration, see our Make Ahead Breakfast recipe collection. 
Jump to Comments