Our Essential Goodness chocolate chip cookie mix make a delicious, buttery cookie reminiscent of childhood, but it will also make an extra-chewy cookie, an extra-crunchy cookie, or an extra-cakey cookie with just a few simple changes.
Wait — how can a simple mix possibly satisfy every type of chocolate chip cookie fan? Let's visit our test kitchen and see.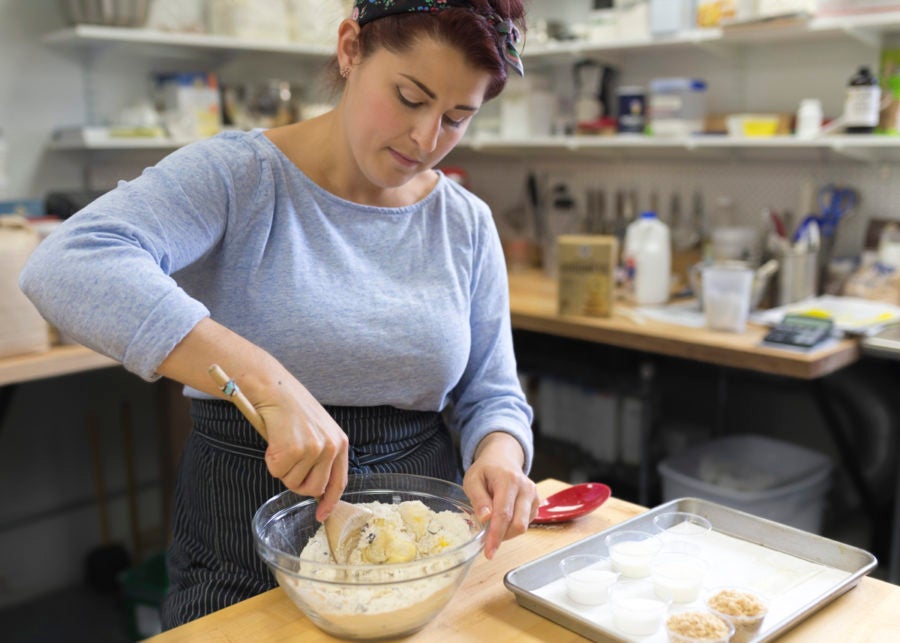 Here's Jocelyn, a test baker and key member of our mix development team. She has baked thousands of chocolate chip cookies in the process of perfecting our Essential Goodness chocolate chip cookie mix.
And after applying her food science savvy, plus feedback from hordes of eager test tasters, here's what she and the rest of the development team's come up with: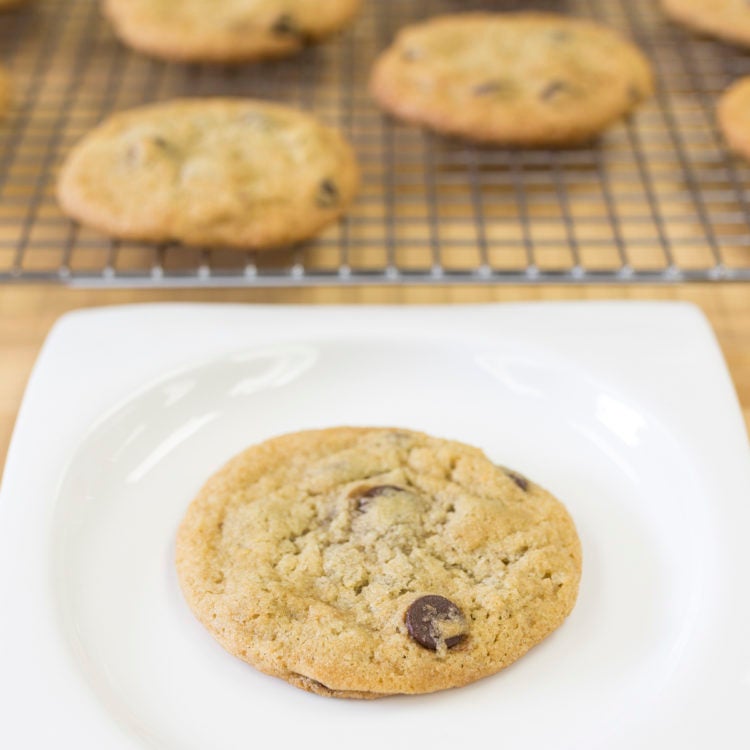 For extra-chewy cookies, add 2 tablespoons of brown sugar to the dough.
Brown sugar is able to attract and hold extra moisture compared to white sugar, so it has the wonderful ability to give you that moist, tooth-packing, and bendy cookie that is loved by all chewy cookie fans around the world.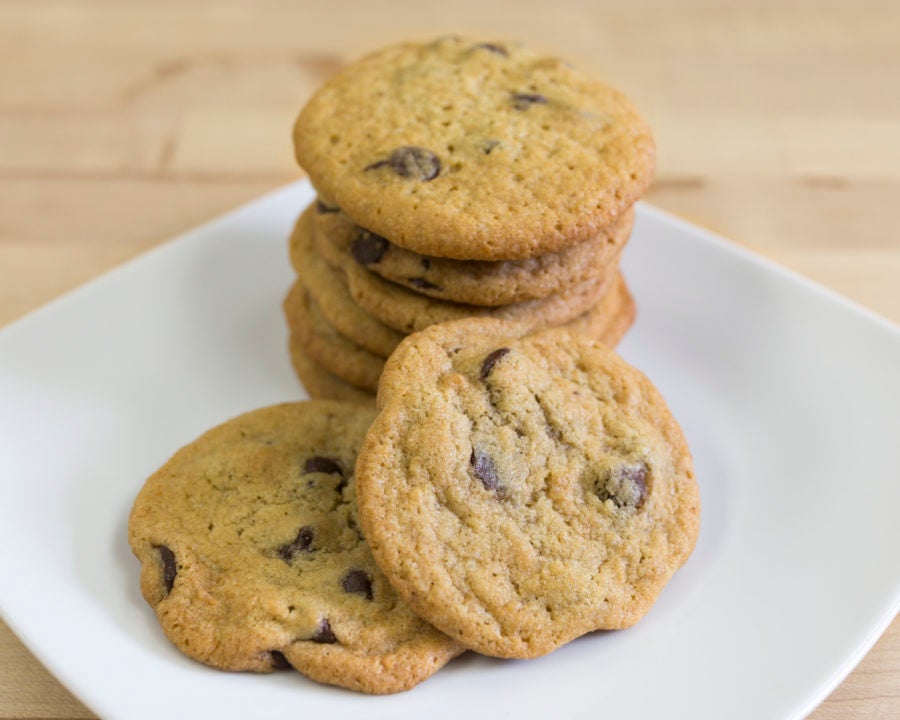 For extra-crunchy cookies, add 2 tablespoons of granulated sugar to the dough; bake 14 to 16 minutes.
Adding an extra two tablespoons of granulated sugar increases the ratio of sugar to fat and flour in the cookie. This will result in a bit more spread — and a larger surface area means more potential crunch. Add a couple more minutes in the oven, and your "standard" chocolate chip cookie becomes extra-crunchy.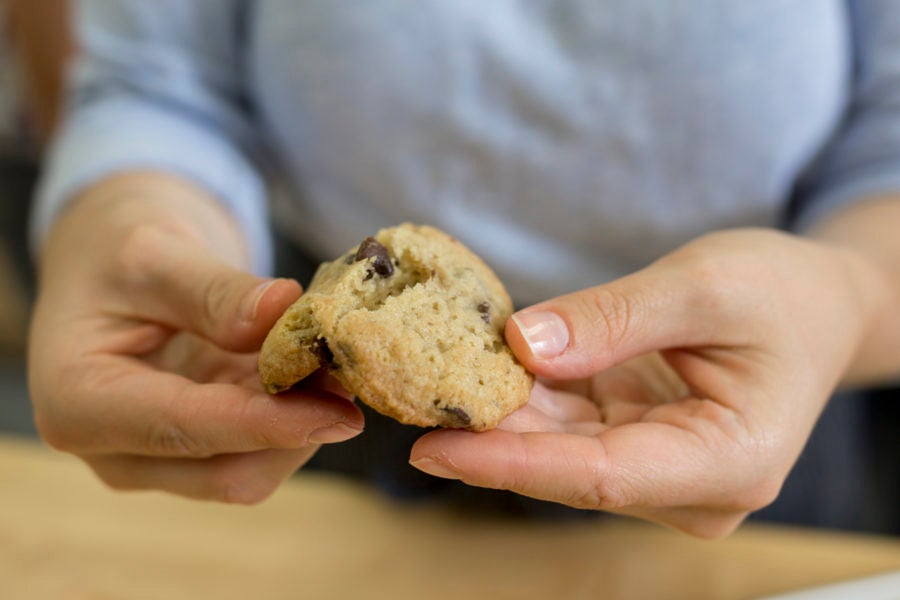 For cakey cookies, add 2 tablespoons of milk to the dough.
The water in the milk will evaporate in the heat of the oven to form steam. As the steam gets hotter it expands, and that expansion causes the cookies to puff and rise in the oven, creating an airy, cakey texture.

So there you have it. Our Essential Goodness chocolate chip cookie mix yields one delicious chocolate chip cookie, plus THREE variations. Chocolate chip cookie fans, rejoice! Your favorite cookie — no matter which camp you're in, chewy, crunchy, or cakey — is just a simple (and versatile) Essential Goodness mix away.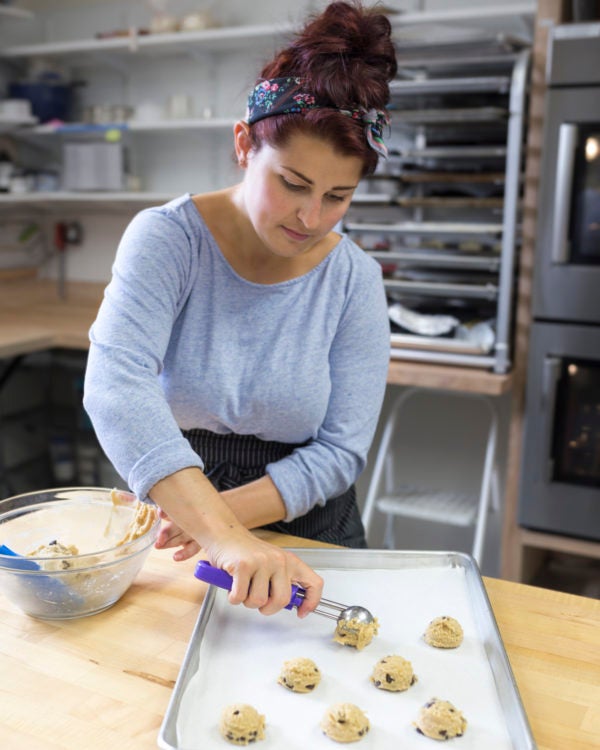 The next time you open the cupboard for reach for a box of Essential Goodness chocolate chip cookie mix, you can switch up your signature style and feel like a test baker. Those of us on the opposite end of the King Arthur Flour kitchen are in awe of our R&D team's knowledge and just so grateful to have them come in each day ready to bake up perfect mixes for our loyal home bakers.
Jump to Comments