How to use a bun pan
A surprisingly versatile baking tool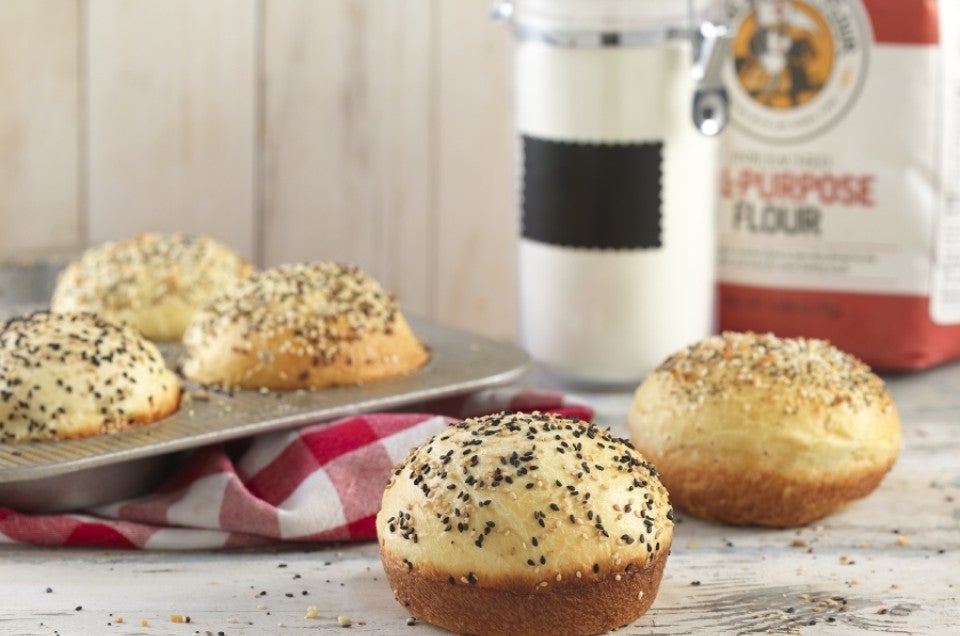 There are single-use kitchen tools (cherry pitter, citrus reamer, potato masher) and there are multipurpose ones (baking sheet, food processor, Dutch oven). Into which category would you say a hamburger bun pan falls?
If you thought "single-use," I'm happy to correct you. Designed to bake perfectly shaped homemade burger buns, this pan can do so much more. Just think outside of the box (or pan, as the case may be). The oversized round wells of this USA-made pan are deep enough to bake miniature pies and shallow enough to bake small handheld pizzas.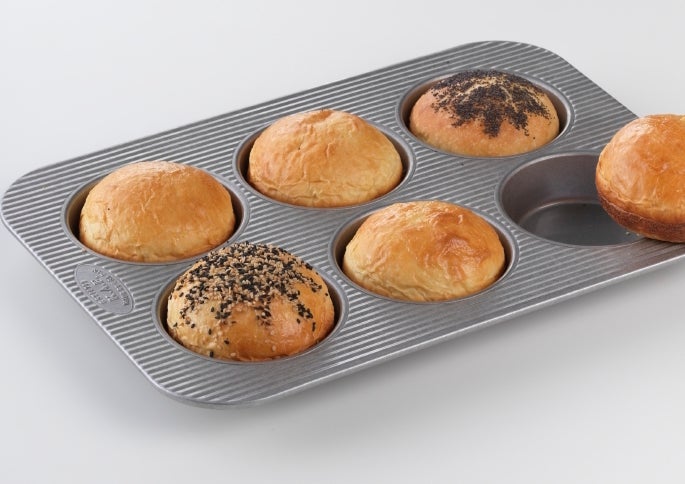 The pan is one of my favorites because of all it can do. It's also exceptionally well-made: sturdy, easy-to-clean (just rinse in warm soapy water but avoid the dishwasher), and built to last a lifetime. Don't just take my word for it! Here are some customer comments (complete with excellent baking inspiration) on the bun pan:
"I love this pan. I use it for so many more things than just buns. The thing I've been using it most for lately is to make individual 2 egg frittatas for my breakfast. Because it makes 6 at a time, I can make breakfast for the whole week in less than 30 minutes." - Ron, Colorado
"Astonishingly high quality. The pan is heavy and solid-feeling, with carefully welded wells for the buns. The sides of the wells are just high enough to provide a little structure for lift. This pan seriously takes buns to the next level." - Cas, Pacific Northwest
"Best pan I have added to my kitchen collection. Have made giant blueberry muffins; have a jar of your pecan pie mix and plan to make individual pecan pies. Cleanup on this pan is great, and the best feature: MADE IN USA. Thank you King Arthur for bringing back pride in workmanship of such a simple object." - Dave, Pennsylvania
So we know I love it, and we know you all love it. Now what should you make in it? I'll show you a couple of recipes that are on heavy rotation in my kitchen this summer, then offer some inspiration for more ways to use your pan.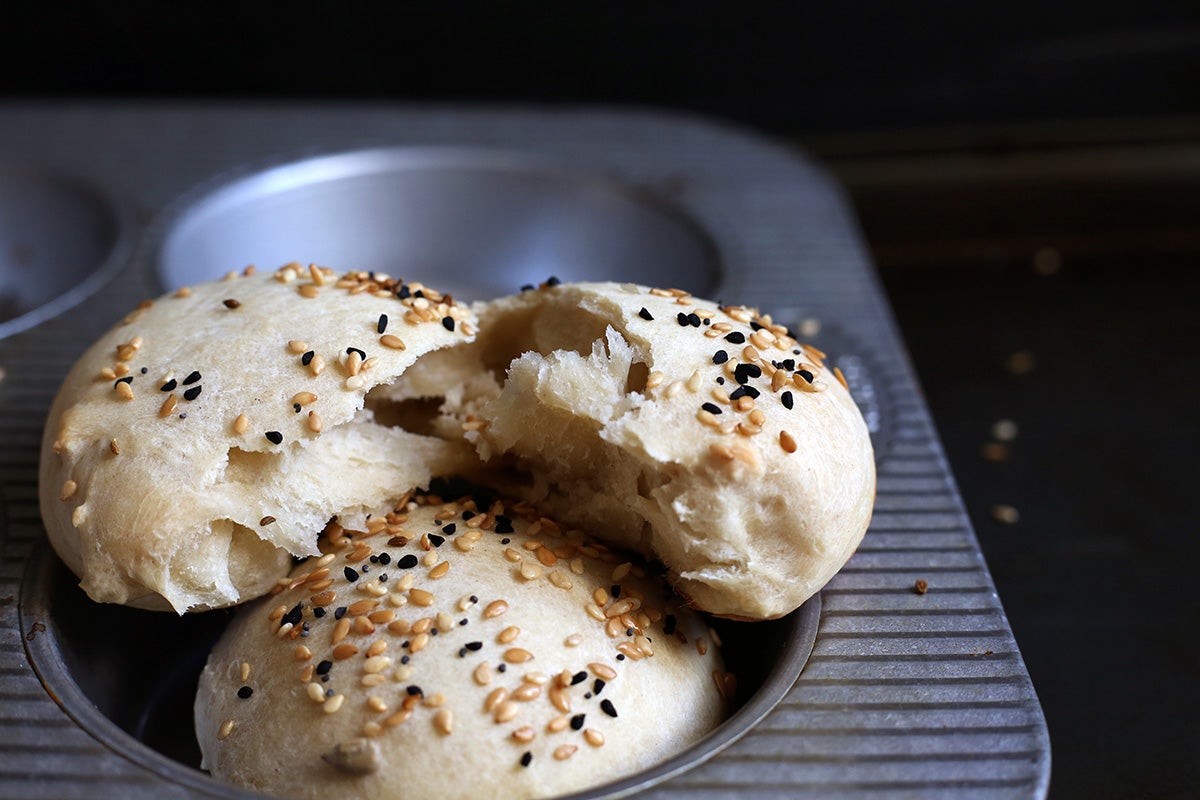 Buns & rolls
Let's start with the obvious! This pan is designed to make homemade burger buns, but it's a great size for any buns or rolls, particularly if you want to use them for sandwiches. For burger buns, try our hugely popular Beautiful Burger Buns recipe.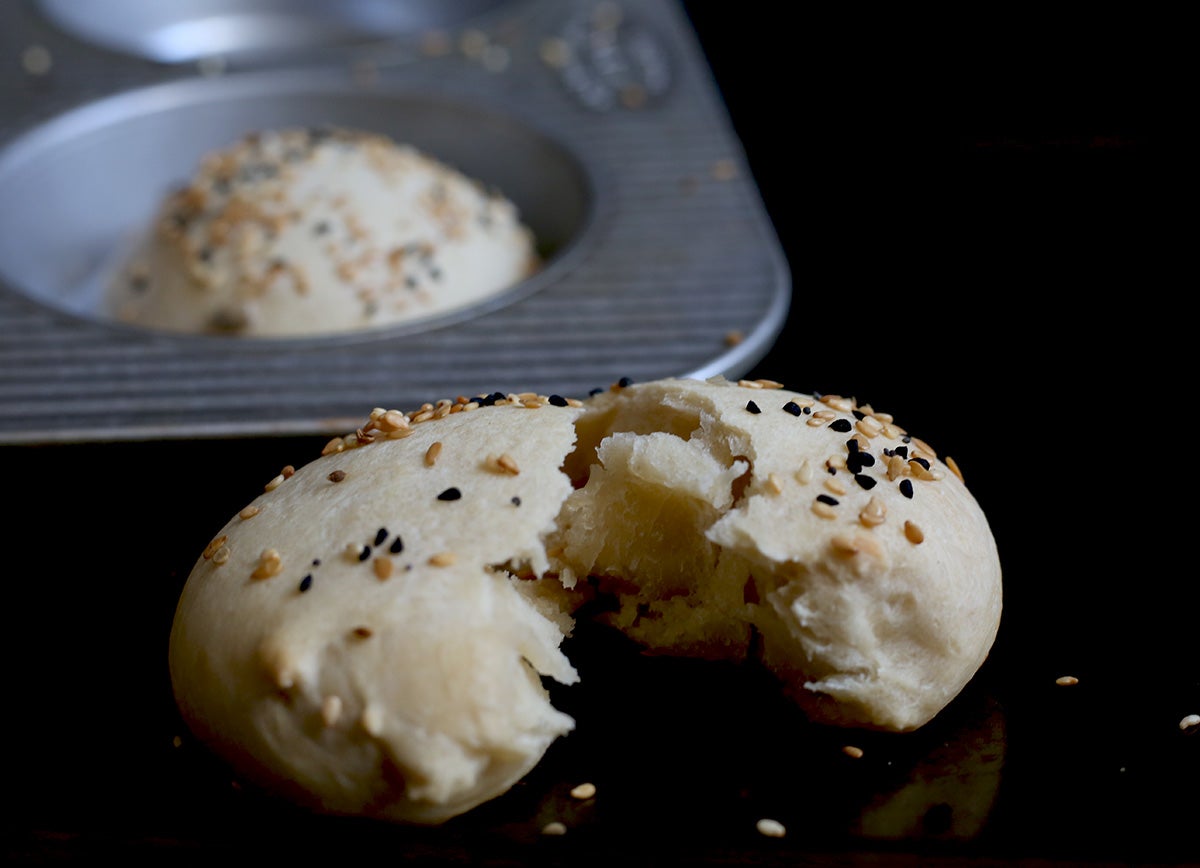 I like making a batch of basic dough (either our Brioche Buns recipe or our No-Knead Chewy Sandwich Rolls recipe), then dividing it into balls to fit in each well of the pan. Brush the dough with an egg wash and top it with anything you like: seedy artisan bread topping, grated cheese, rosemary and flaky sea salt, or savory pizza seasoning.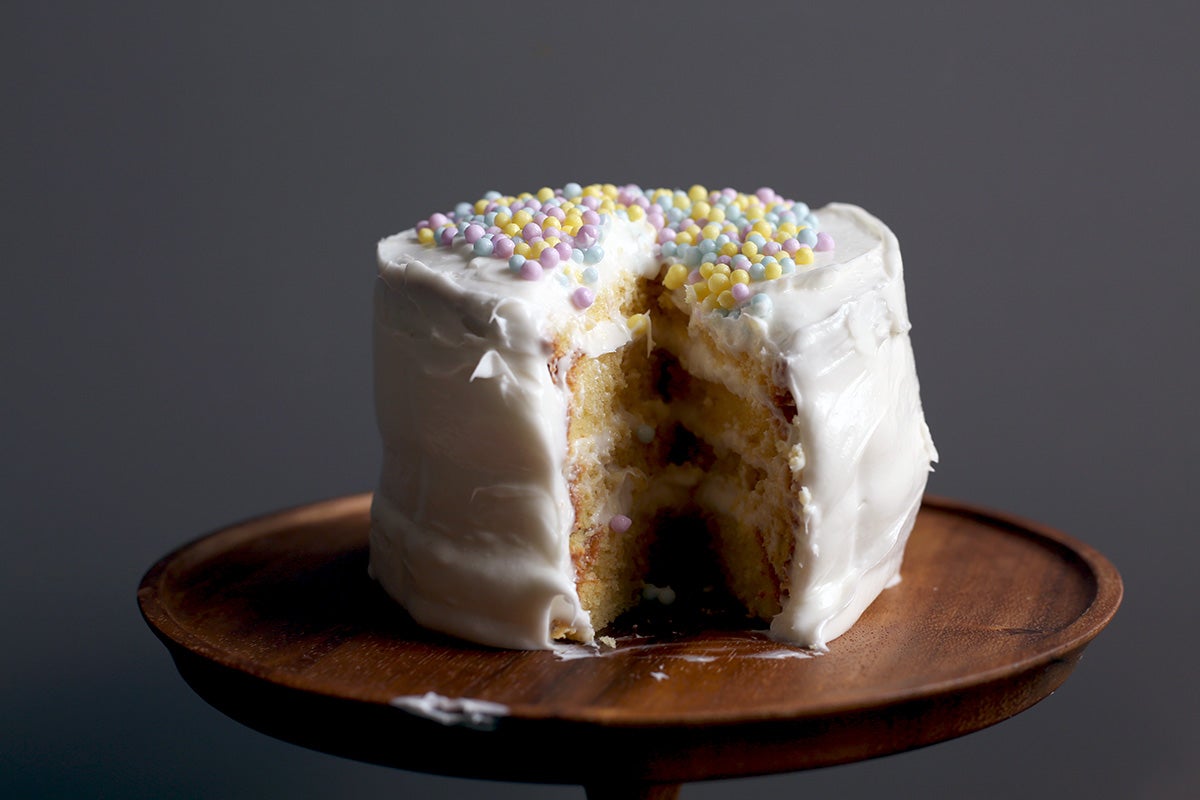 Miniature layer cakes
If there is something cuter than a tiny layer cake, I don't know what it is. Luckily, these diminutive desserts are simple to make if you have a bun pan handy. Whip up your favorite cake batter (my go-to is our Golden Vanilla Cake recipe). Grease the wells of your bun pan and fill each one about halfway to two-thirds full with batter. Bake at 350°F for about 15 to 18 minutes, or until the cake springs back when lightly pressed with a finger.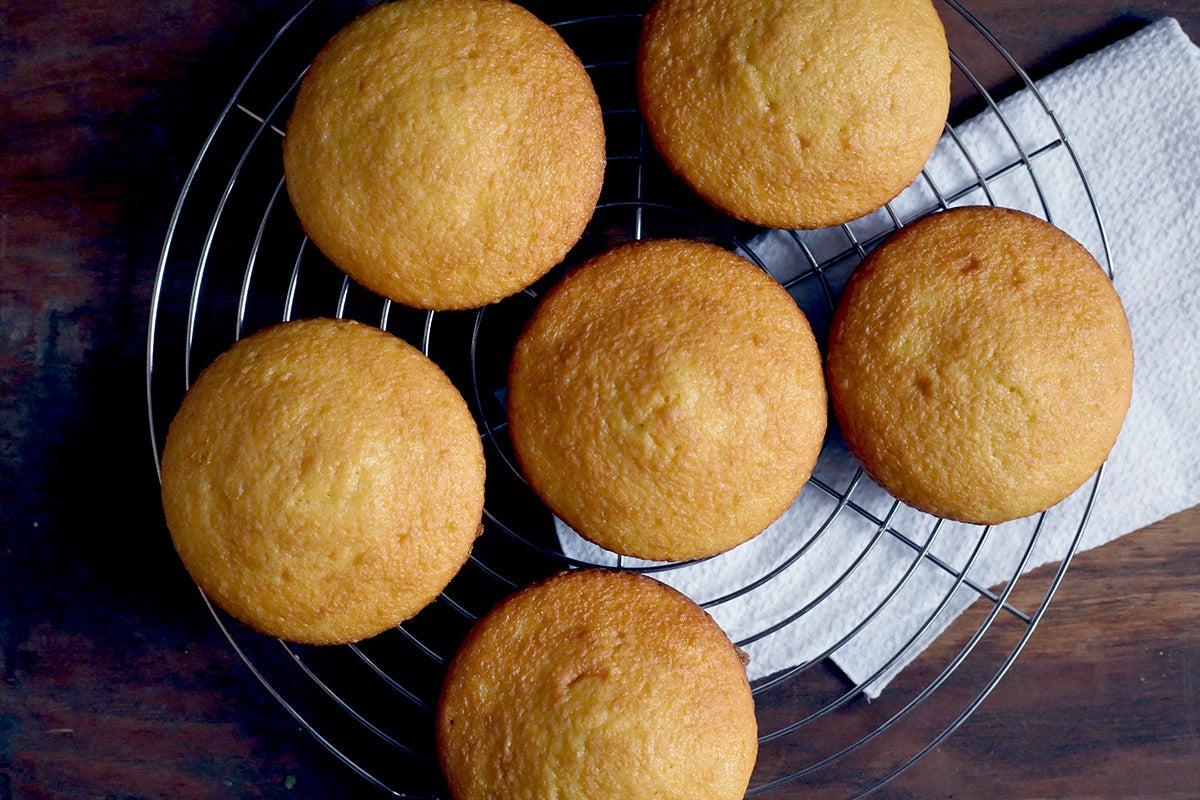 Let the cakes cool for a few minutes in the pan, then turn them out onto a rack to finish cooling. Freezing the cakes briefly will make them easier to slice and frost, if you want.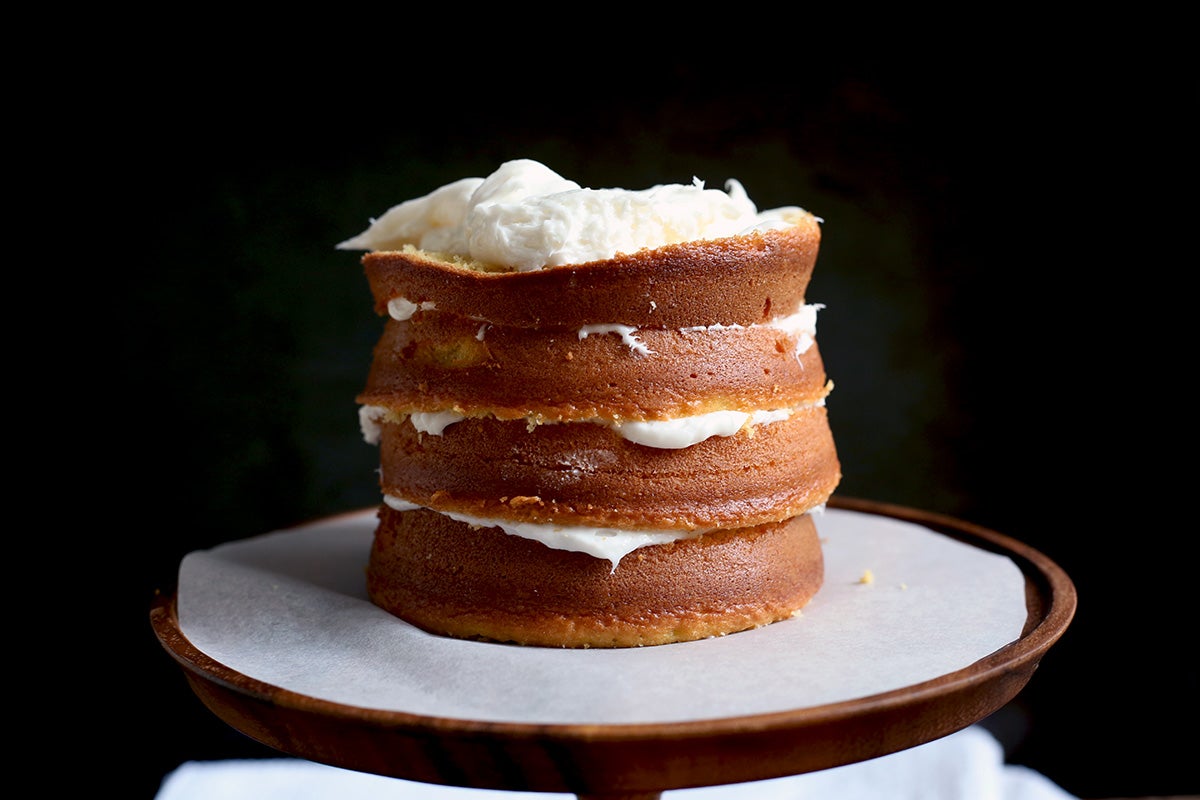 Once cool, trim any domed tops off of each cake. If you want lots of thin layers, you can slice each cake round in half. Stack the rounds and frost them as you would a regular layer cake.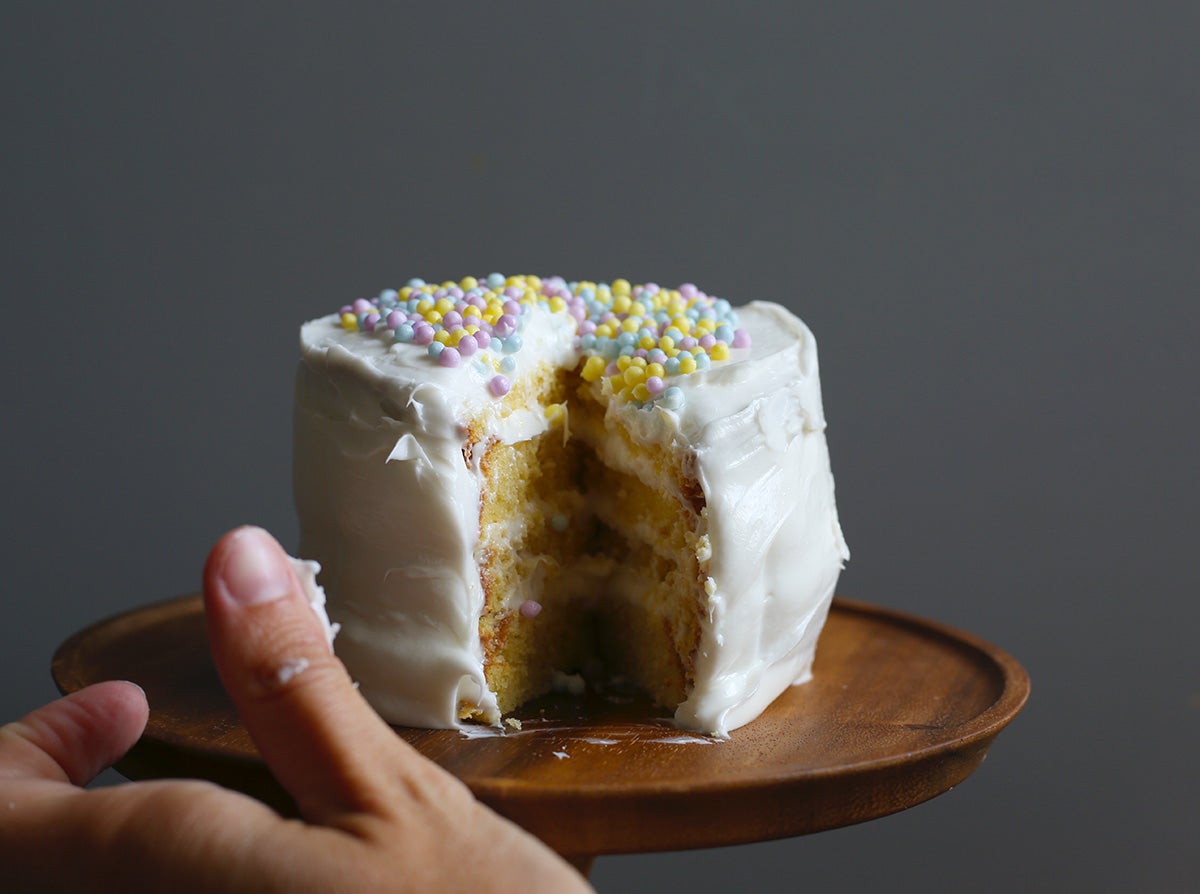 Does it look like a regular cake? Hand included for scale!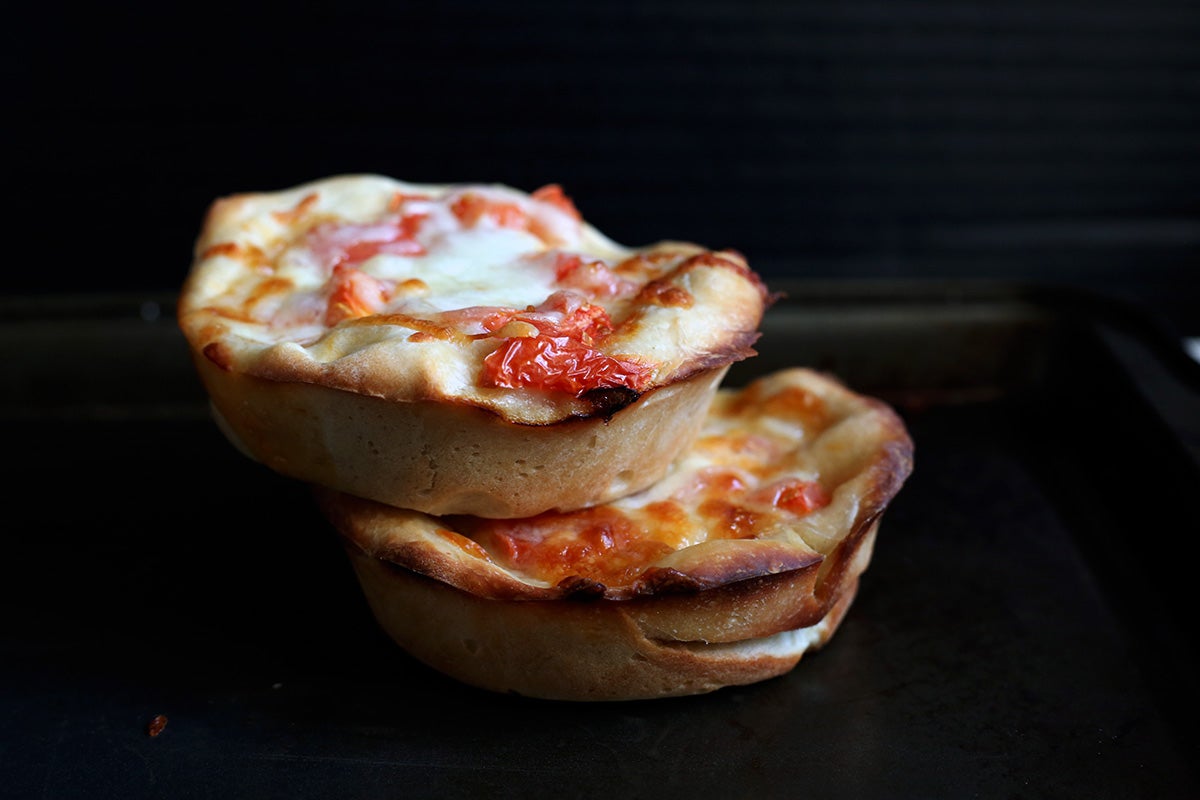 Individual pizzas
Miniaturizing pizzas is a great trick for feeding kids. It's quick and less mess than regular pizza, and you can let them fill their own pizzas with whatever toppings they like. The smaller size is also perfect for picnic dinners and is a quick shortcut to making pizza without the fuss and the pizza stone.
Best of all, you can make these ahead and freeze them. When you're ready to eat, just warm them in a preheated oven until hot.
Start by prepping your dough. An excellent, reliable recipe to try is our Now Or Later Pizza Dough, which can be made ahead and frozen for up to 5 weeks. Lightly grease the wells of your bun pan and preheat the oven to 400°F. Press a thin layer of dough firmly into each well, pressing all the way up the sides.
Fill the dough with your favorite pizza toppings. I used fresh tomato and grated cheese, but anything from pepperoni to pulled pork to sautéed summer squash would be delicious.
Bake until the cheese bubbles and the edges turn golden brown. Serve hot!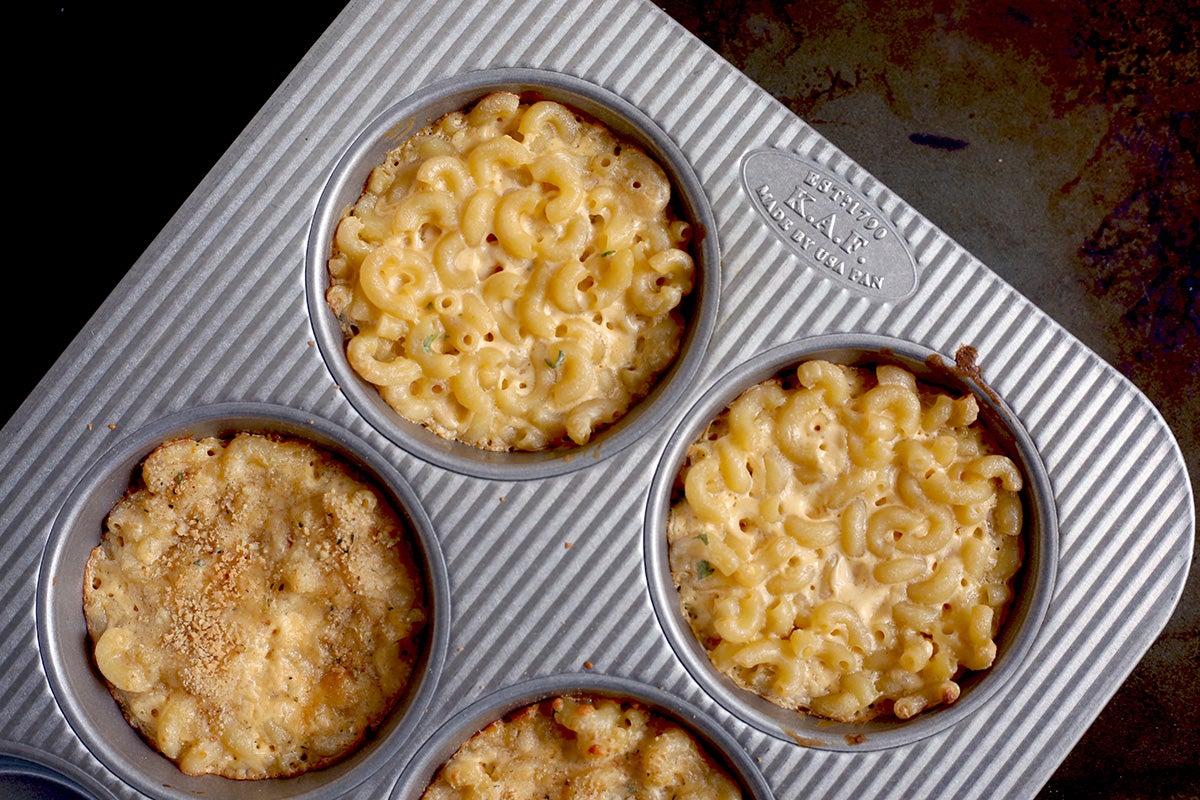 Freeze & serve macaroni and cheese
Use a bun pan to get ahead on meal prep for the month. This tip is perfect for pasta, but will work nicely for stews, chilis, soups, and more.
Make a big batch of macaroni and cheese. Preheat the oven to 350°F. Portion an even amount of the macaroni and cheese into each well of a bun pan. Top the macaroni and cheese with breadcrumbs and grated cheese if you like (I usually do half with and half without), then bake until the edges start to turn golden brown.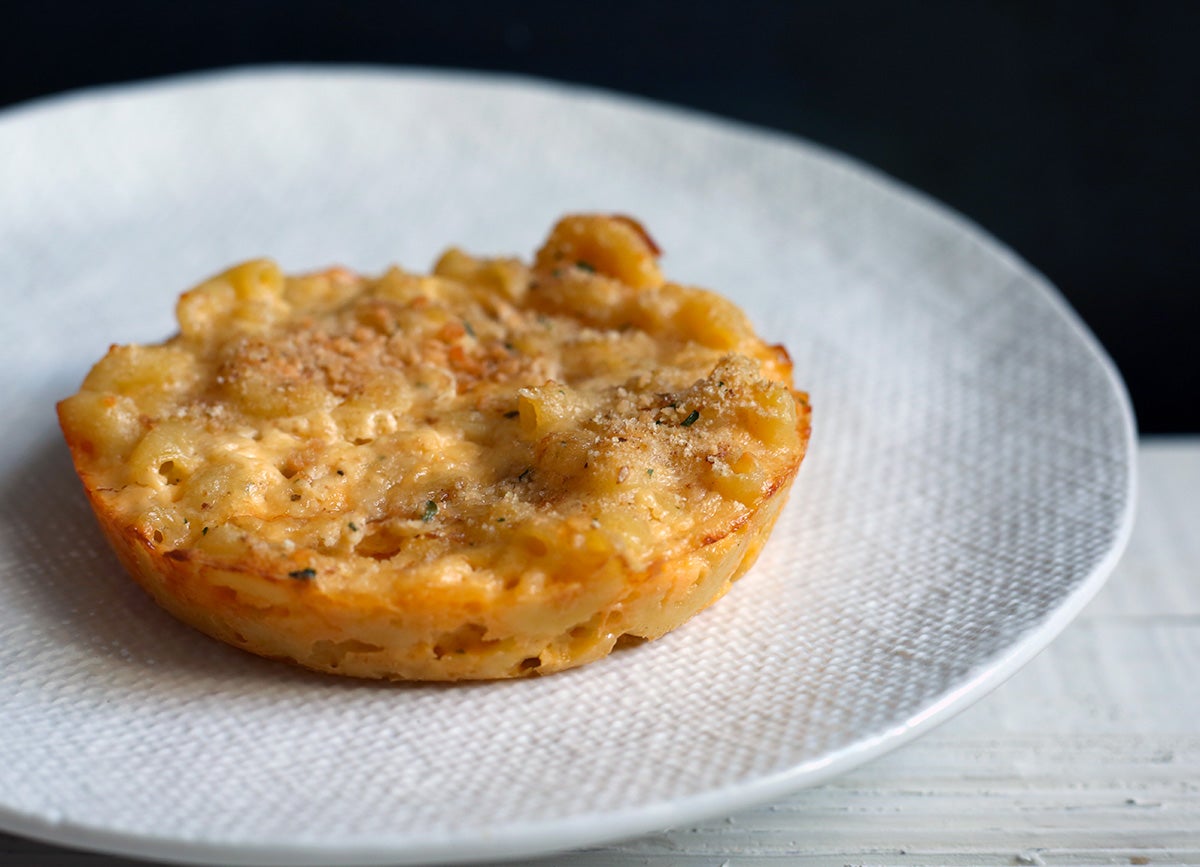 Let the pasta cool fully, then pop each round neatly out of the pan. Wrap them in plastic wrap, or just transfer them to a freezer-safe bag or container and freeze. When you're ready for dinner, take out one or two rounds of macaroni and cheese and reheat. Pre-portioning out the meal this way makes it much easier than reheating an entire batch of frozen pasta.
Giant scones
If a regular scone is good, then an oversized scone is twice as good, right?
Start with your favorite scone recipe. Press the dough into a lightly greased bun pan, and bake until golden brown. Here, I used our Classic Scone recipe and added Vietnamese cinnamon and cinnamon chips.
Once baked, you can enjoy a scone as is or drizzle with a quick sugary glaze (find an easy recipe here).
Feeling inspired? Pick up your own bun pan and start baking! Here are a few more ideas to get you started, along with some of our best recipes to try. We want to see what you come up with! Share what you're baking in your bun pan on Facebook or Instagram using #kingarthurflour
Jump to Comments