Sift celebrates spring and sourdough
A season to savor!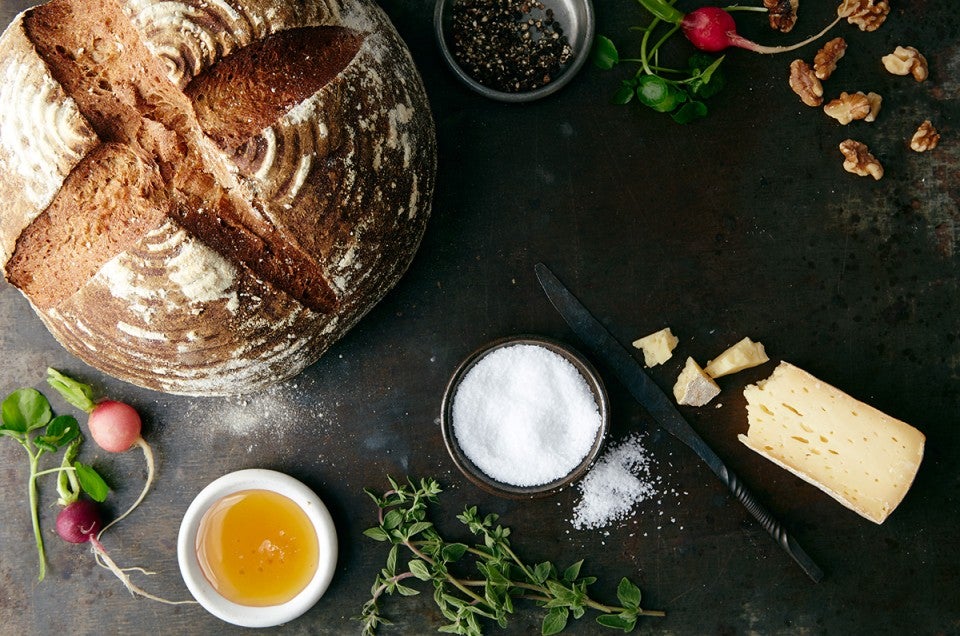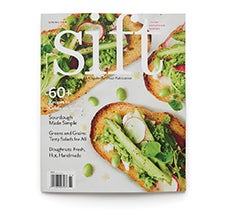 The latest issue of Sift magazine has captured the rejuvenation of spring with a burst of creative kitchen energy. We're baking with all of the bright, fresh foods of the new season, from crisp spring greens to sunny, sweet berries.
You'll find vibrant flavors and sun-drenched delights throughout this issue's pages. Let's sit together, turn the pages, and give it a look-see, shall we?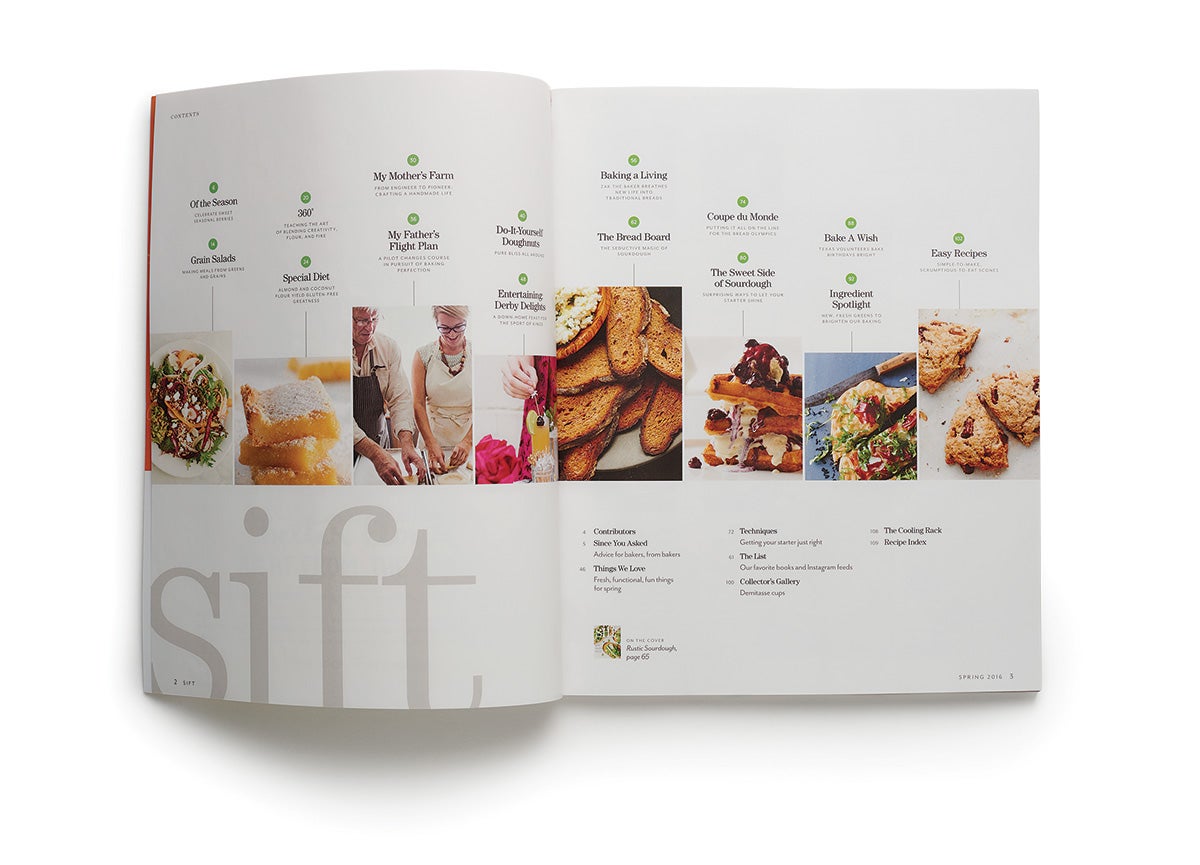 Yossy Arefi, of Apt. 2B Baking kicks off the issue with recipes from her new book, Sweeter off the Vine. It's all about baking with berries, and there are wonderful recipes to try, like The Simplest Strawberry Tart and Gingery Blackberry Pie.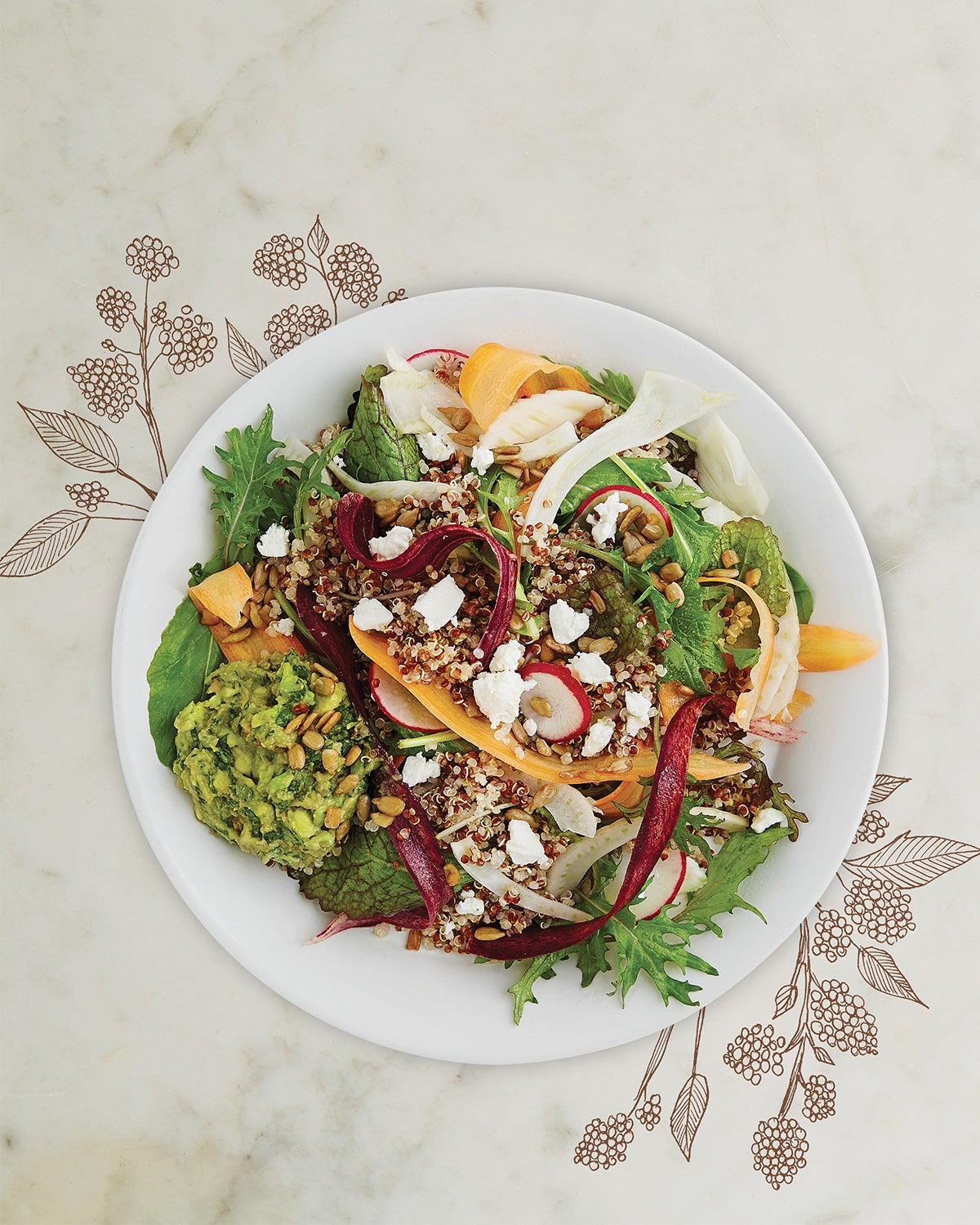 She's followed by Kate Taylor, of Cookie and Kate, who shares her collection of immensely satisfying grain salads.
Looking ahead to Mother's Day and Father's Day, we have stories of two amazing parents from their accomplished children.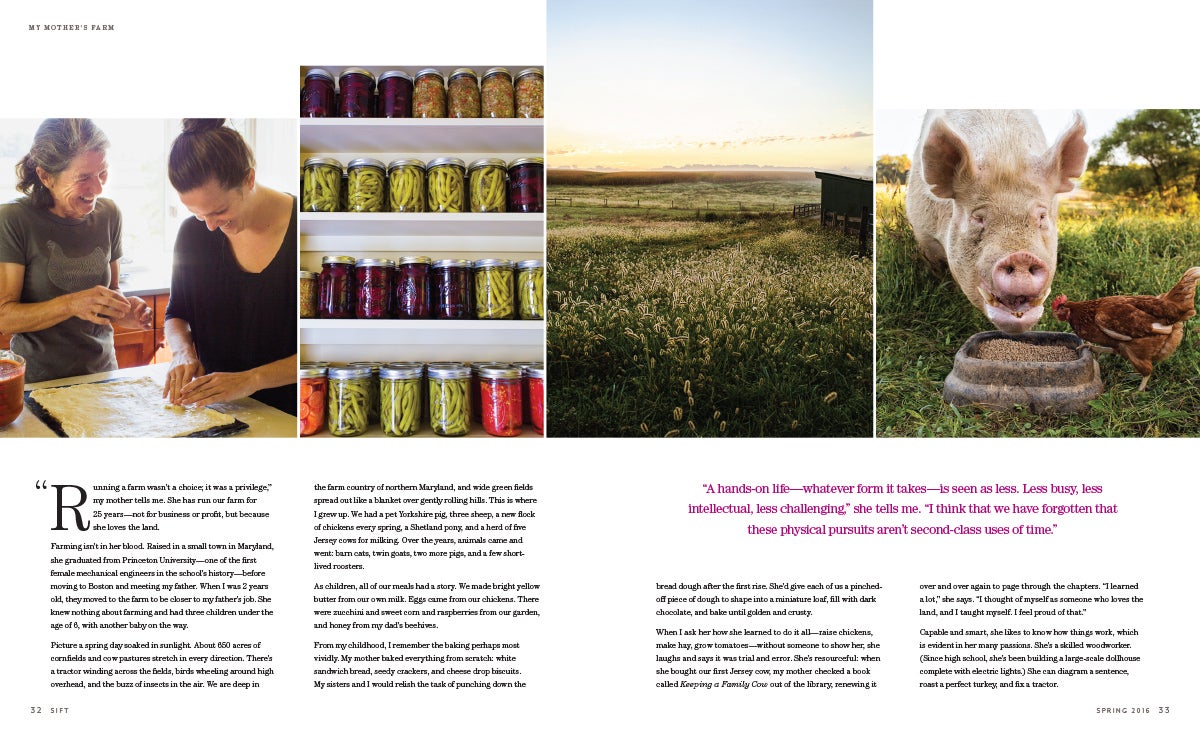 Our own Posie Harwood shares her mom's travels from engineer to pioneer, telling how she raised her family on a 600-acre farm in Maryland.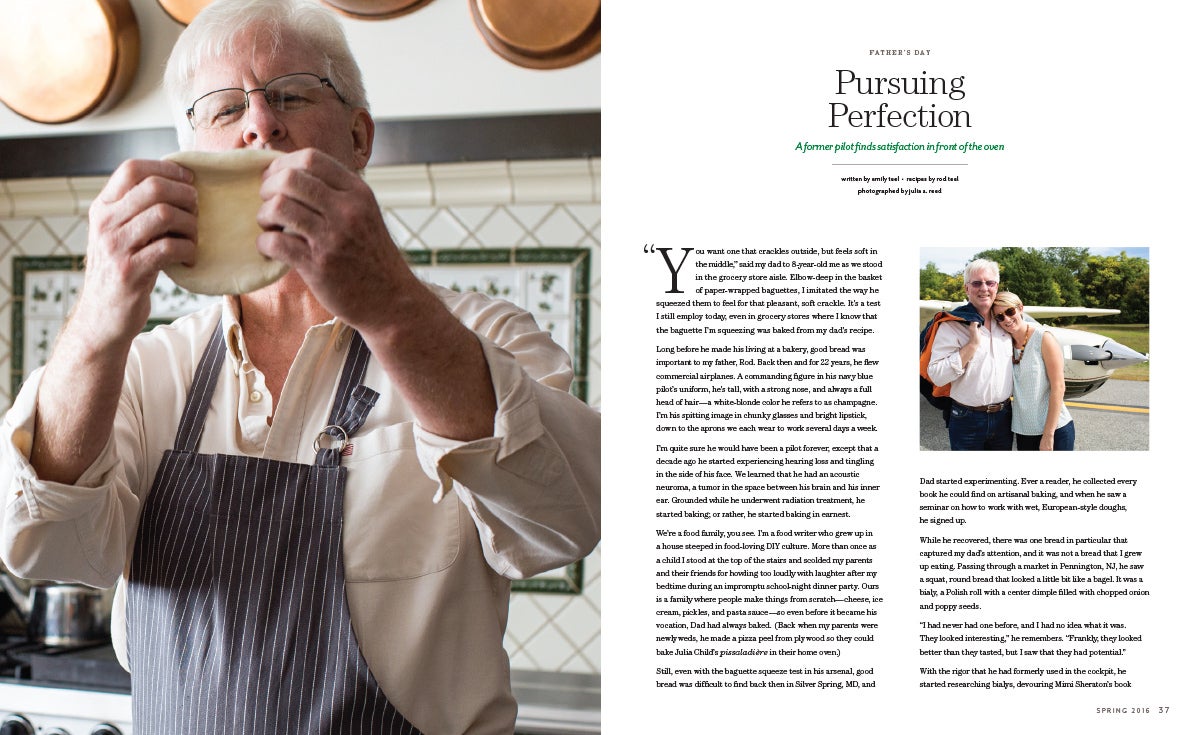 Emily Teel, a food writer from Philadelphia, tells the story of her airline pilot father's change of course and career, from flying to baking.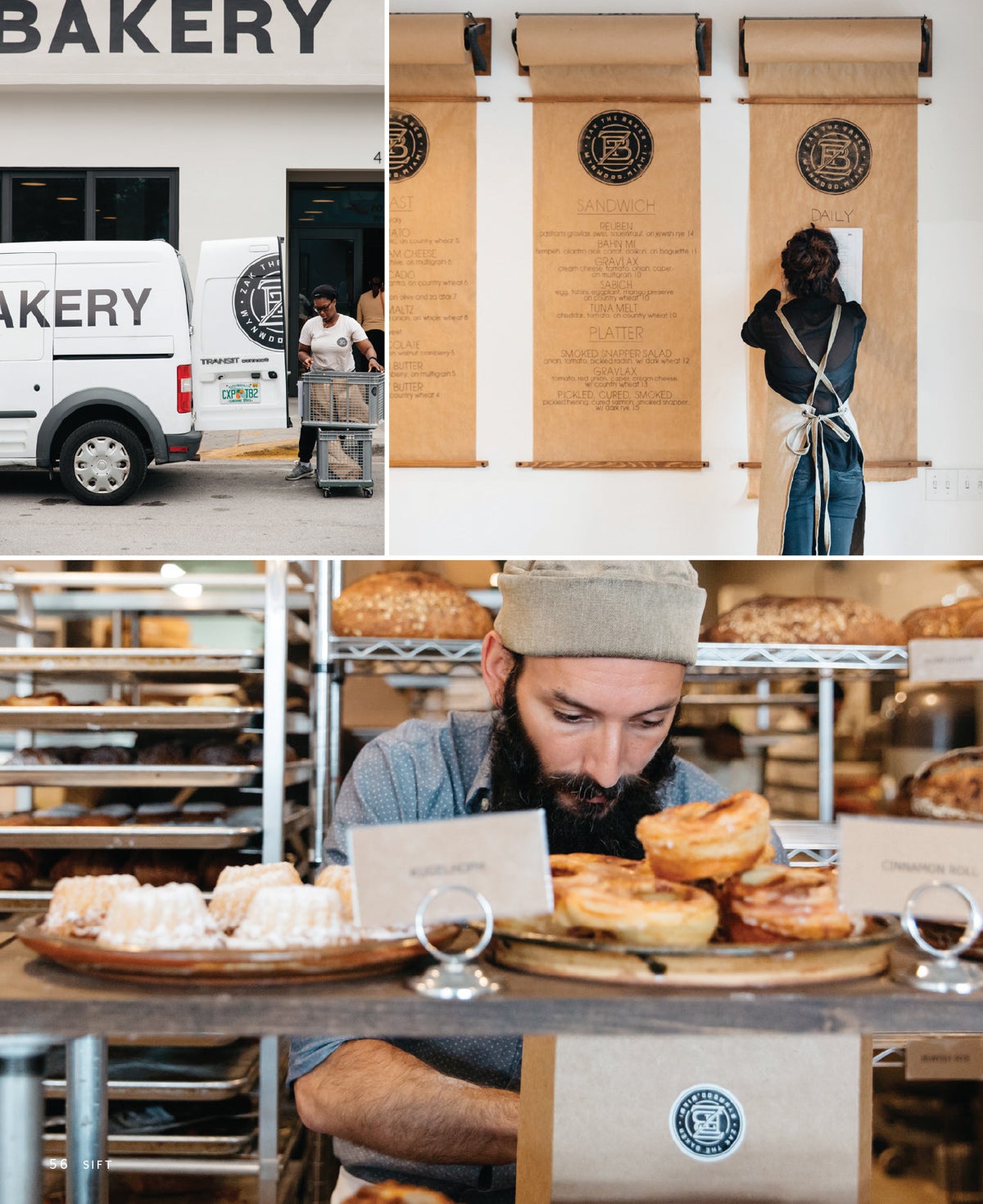 Other journeys this issue take us on a pair of quests in pursuit of great baking. First to Miami, where Zak Stern has come home after traveling the world and training at artisan bakeries in Europe and Israel. He's bringing old world recipes to his local vibrant food scene, revitalizing those traditions for a modern, diverse community.
We also hear the tale of King Arthur baker Martin Philip, who spent countless hours developing a very personal collection of fantastic breads while competing for a spot on the US team for the Coupe du Monde de la Boulangerie.
All that traveling and striving means it's time for a treat.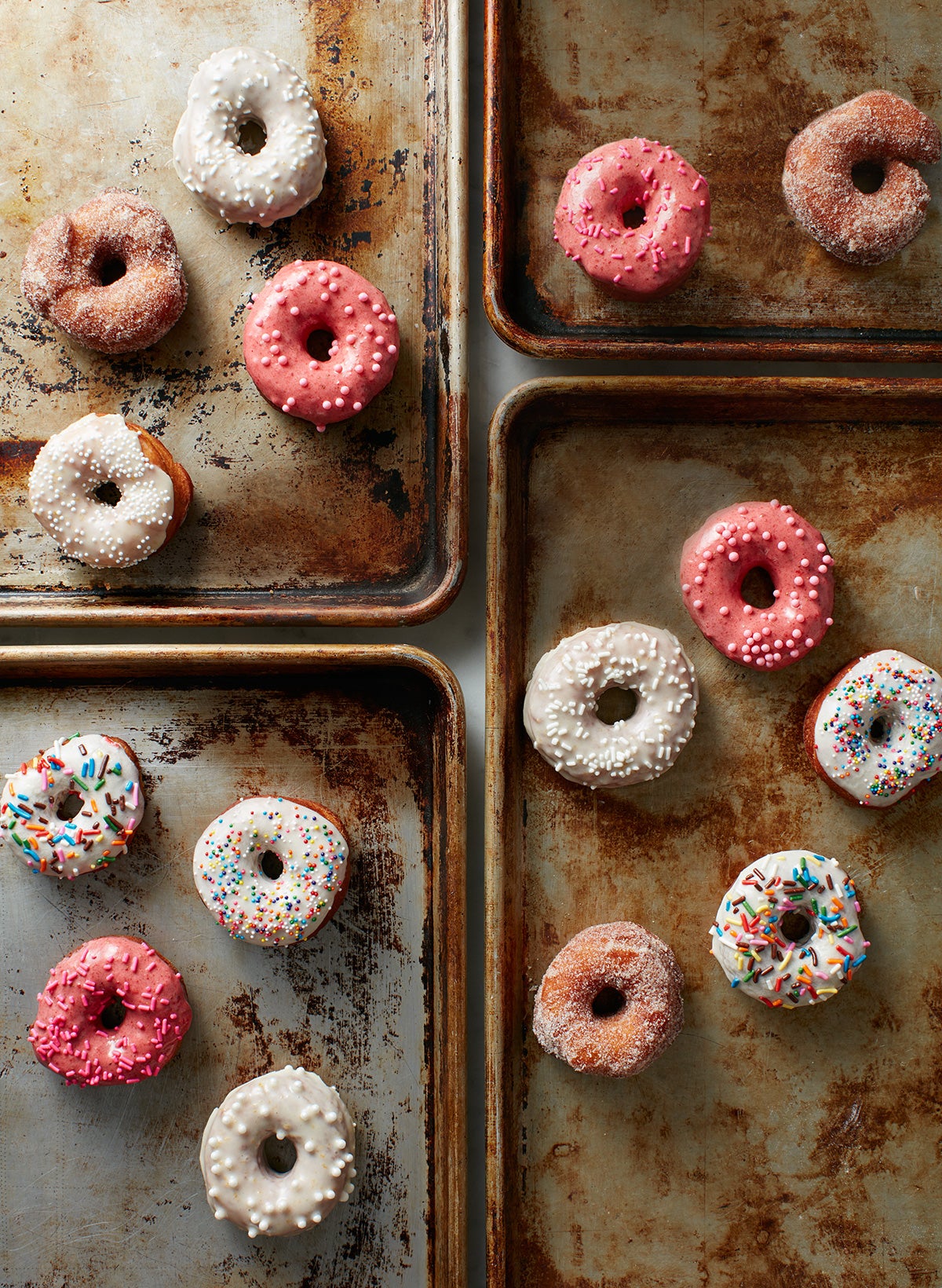 If you've never treated yourself to a fresh, homemade doughnut, we think its about time. We've put together a collection of doughnuts and glazes to give you all the breakfast bliss you can imagine putting together.
We've taken on a subject that's near and dear to serious bakers everywhere: sourdough.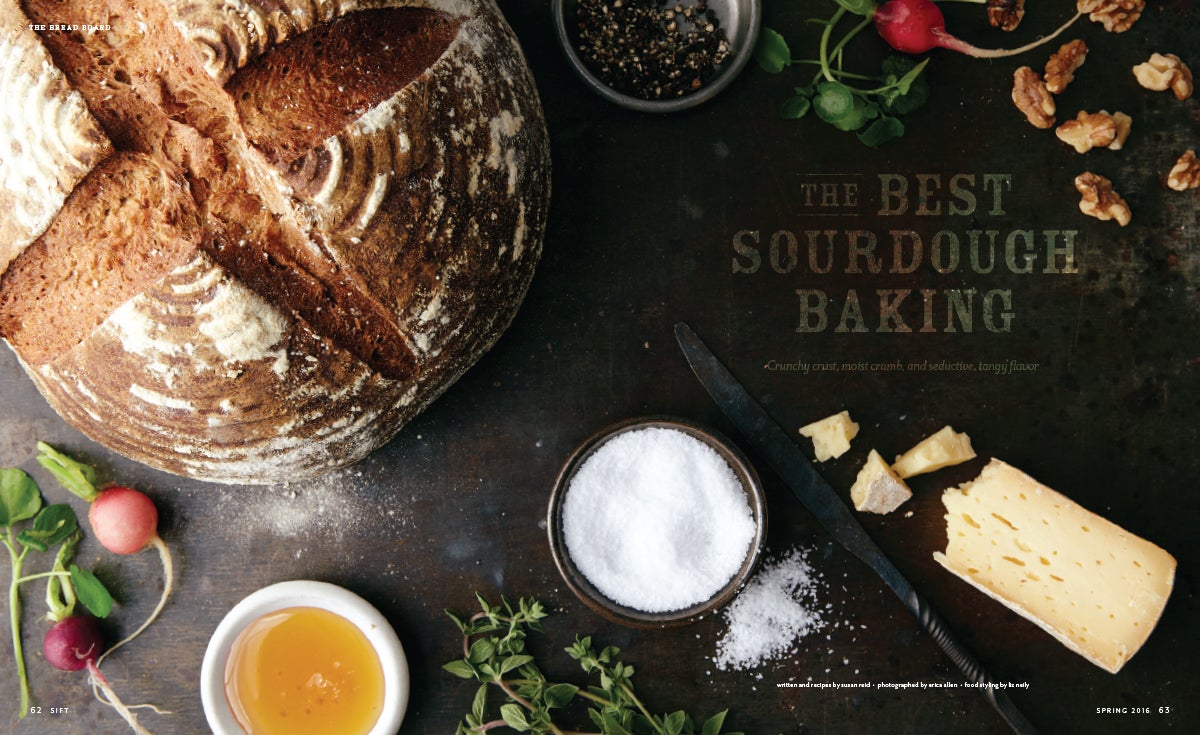 We dive deep into what makes sourdough work, what makes sourdough sour, and put forth half a dozen of the most unique, flavorful sourdough breads we know: Rustic Sourdough, Fig and Walnut, Onion and Bay Loaf, Sourdough Pumpernickel, Sourdough Honey Quinoa, and Rustic Olive Rolls all await your pleasure.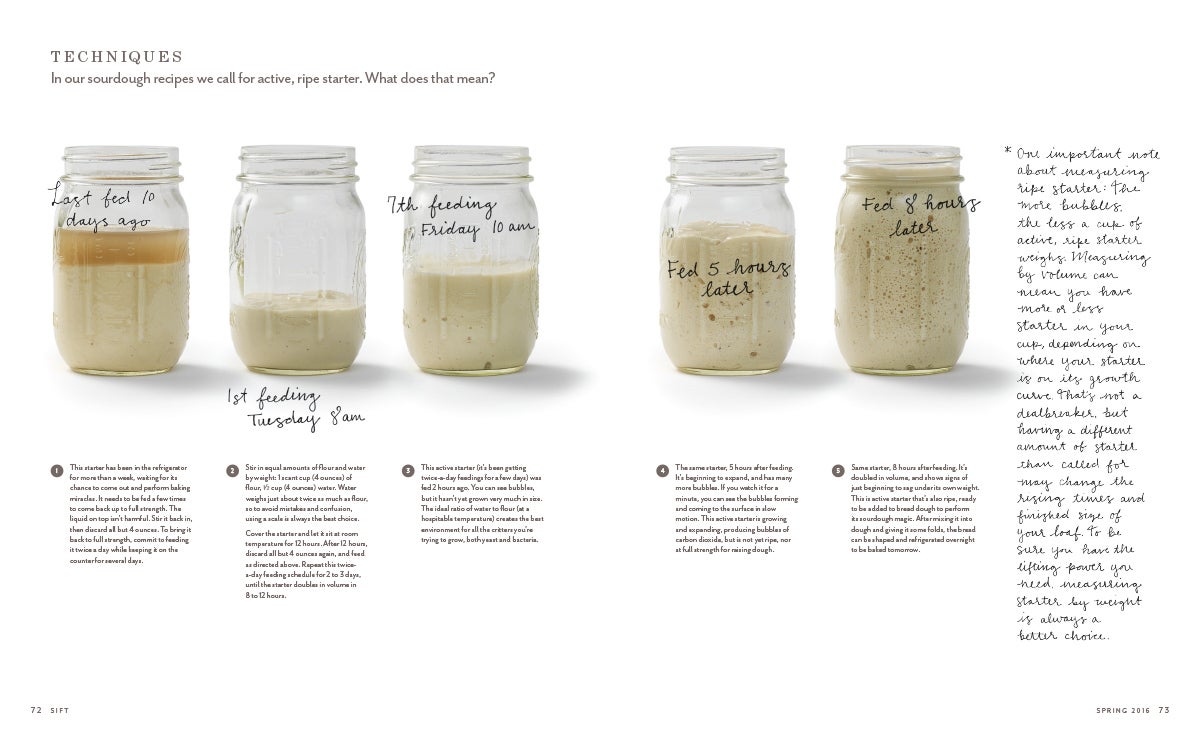 What should your starter look like when it's ready to add to your recipe? We're happy to show you, as well as explain how to get there.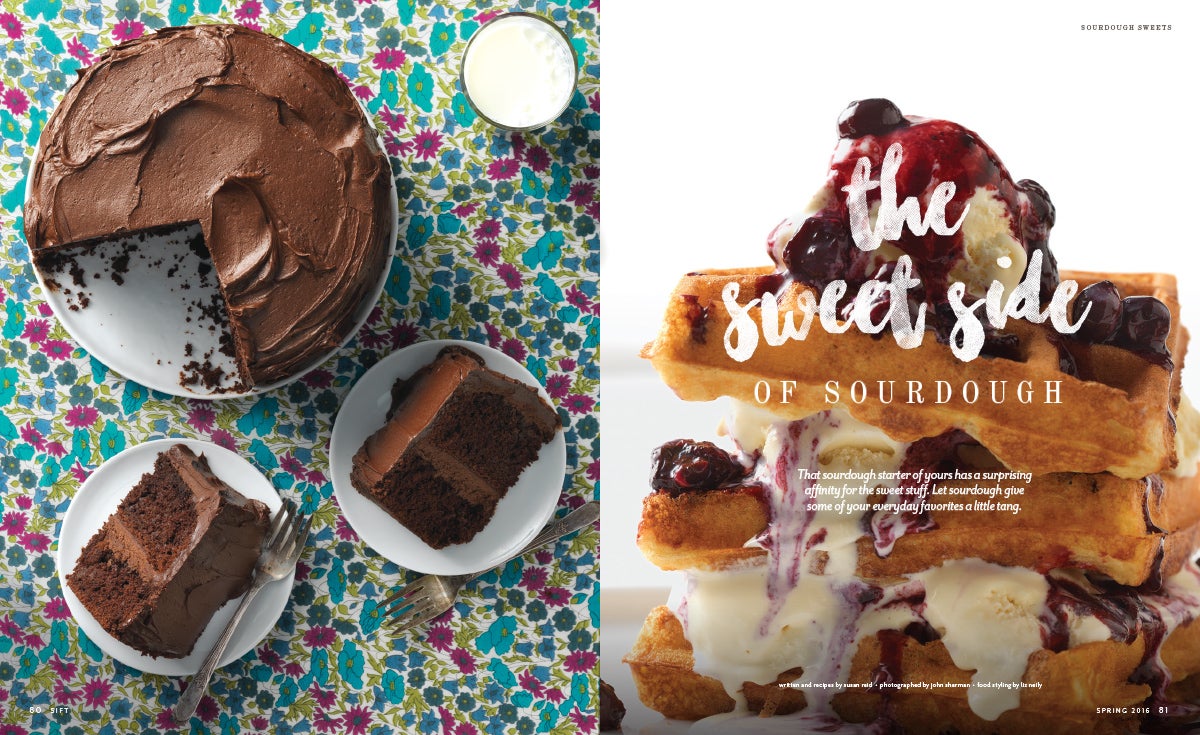 We've even addressed the issue of what to do with your discard, and it's a sweet solution. We've got half a dozen recipes that show you some surprising ways to let that excess starter shine.
There's so much more in the Spring issue. How about a Kentucky Derby party at Joy the Baker's house, complete with Triple Crown cocktails? Check out our inspiring story about Bake a Wish in Austin, Texas, where volunteers make beautiful birthday cakes for those who would otherwise go without.
Discover what a perfect baking partner scones can be, in our Easy Recipes feature. Browse our book list and collector's gallery, and don't miss our favorite Cooling Rack photo to date. Give yourself a good read, while you set yourself up for some great feeds.
Pick up your copy of the Spring issue of Sift at news stands and bookstores (or buy it from us here; it's a free shipping item), and celebrate Spring with us.
Jump to Comments