I really adore our coconut flour; it's one of my favorite gluten-free flours to use in baking. But I do know that coconut flour can be a little intimidating – especially for new gluten-free bakers.
I mean, truthfully, I was scared when I first started baking with it. It would absorb liquid like nothing I had ever seen! And the recipes that I read would call for 1/4 cup flour for an entire batch of muffins. It seemed crazy, and almost implausible; but as I started experimenting, I realized that coconut flour was an amazing thing.
And these coconut flour cupcakes are proof of how spectacular this flour really is.
First, let me ask you: what makes a perfect cupcake? Is it the frosting? The level of sweetness? The texture?
For me, it's all about the texture. I can skip the frosting altogether as long as my cupcake has that perfectly light, springy, tender crumb.
To achieve this using just coconut flour, like we do with these cupcakes, we rely on eggs. Lots and lots of eggs.
Eggs not only provide structure, but they also help bind the cupcakes, help them rise, and make them moist and tender.
I've eaten my fair share of gluten-free cupcakes and I have to say, these are not only the easiest ones I've made, but they're also the most delicious. I hope you love them, too!
To begin, preheat the oven to 350°F. Line a 12-cup muffin pan with 10 paper cupcake liners.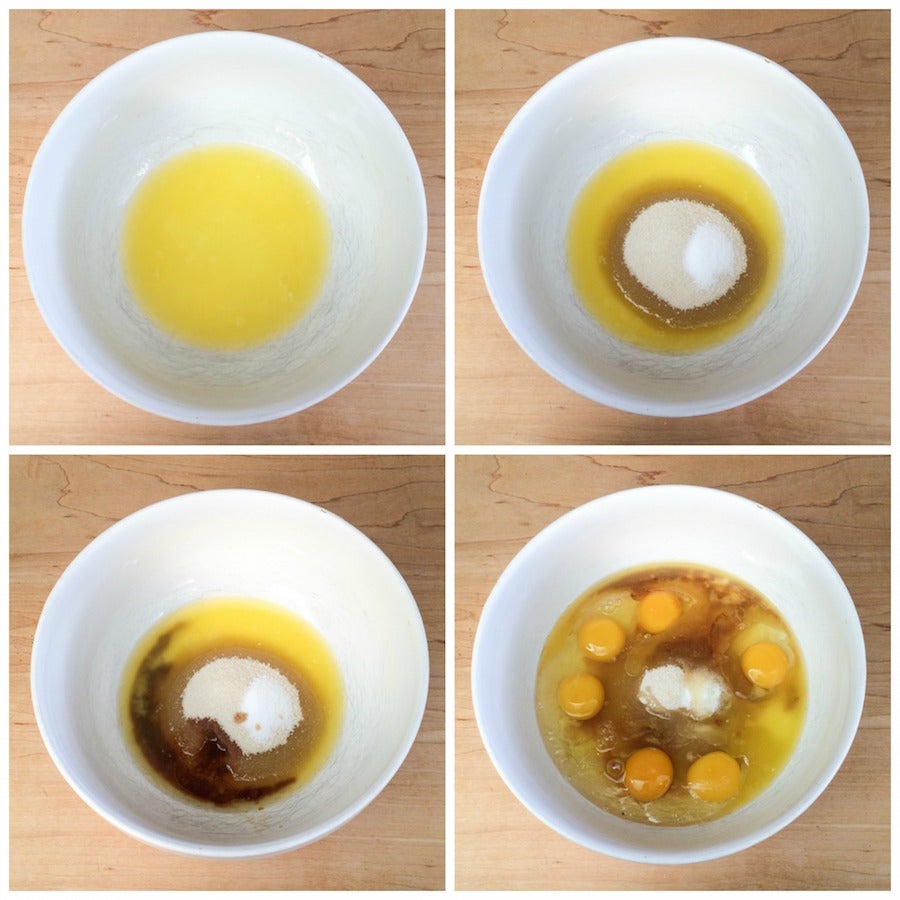 In a large bowl, whisk together the following:
1/2 cup (99g) vegetable oil or 8 tablespoons (113g) melted butter
2/3 cup (131g) sugar
1/2 teaspoon salt
2 teaspoons gluten-free vanilla extract
6 large eggs
Whisk in 2 tablespoons (28g) of milk, and set the mixture aside.
In a separate mixing bowl, sift together 1/2 cup (64g) coconut flour and 1 teaspoon baking powder.
Add the flour mixture to the wet ingredients, and mix to combine.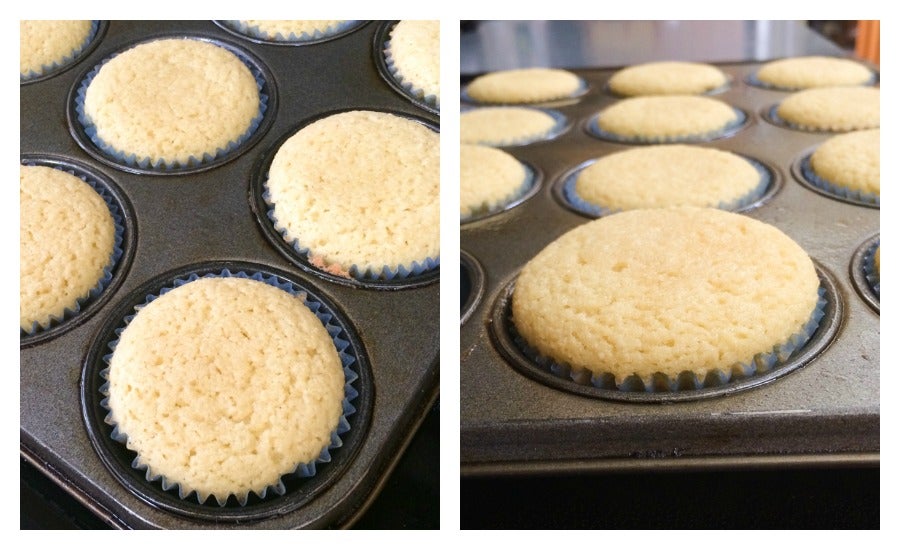 Evenly divide the batter among the muffin cups, filling each liner 3/4 full; this recipe makes about 10 cupcakes.
Bake the cupcakes on the center rack of the oven for 18 to 20 minutes, until a cake tester inserted into the center of one of the cakes comes out clean.
Remove the cupcakes from the oven. Let them cool in the pan for 5 minutes, then transfer them to a rack to cool completely before frosting.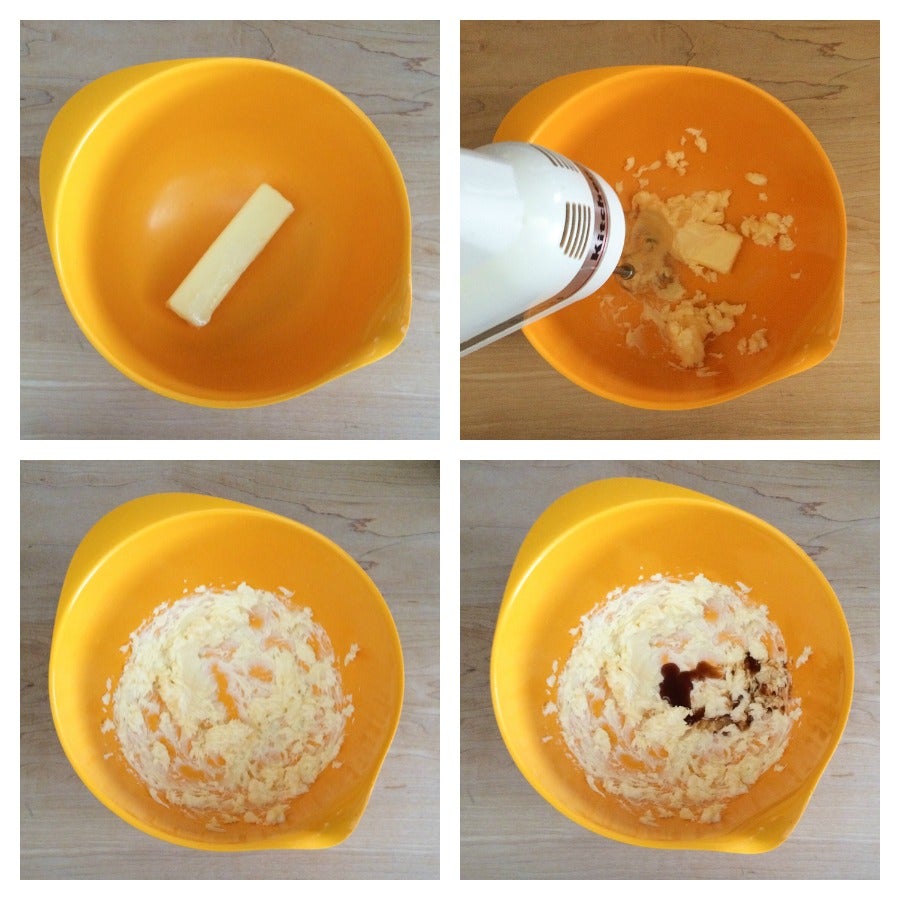 To make this Quick Buttercream Frosting, beat 8 tablespoons (113g) butter until fluffy. Beat in a pinch of salt and 1 teaspoon gluten-free vanilla extract.
Add 2 1/2 cups (283g) confectioners' sugar and 2 tablespoons (28g) milk, and beat until smooth. Add enough additional sugar (up to 1/2 cup; 57g) to make a smooth, spreadable frosting.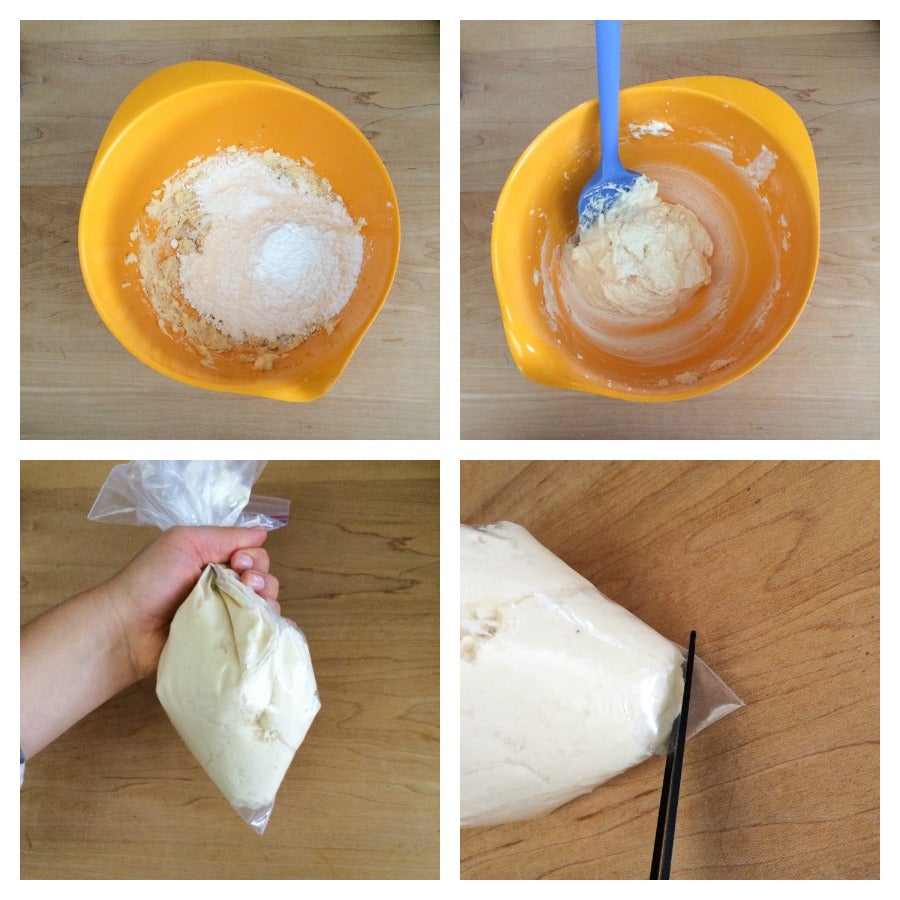 Scoop the frosting into a gallon-sized zip-top bag or a pastry bag. If you're using a plastic bag, snip off the end with scissors. Pipe the frosting onto the cupcakes, and sprinkle with a little toasted coconut.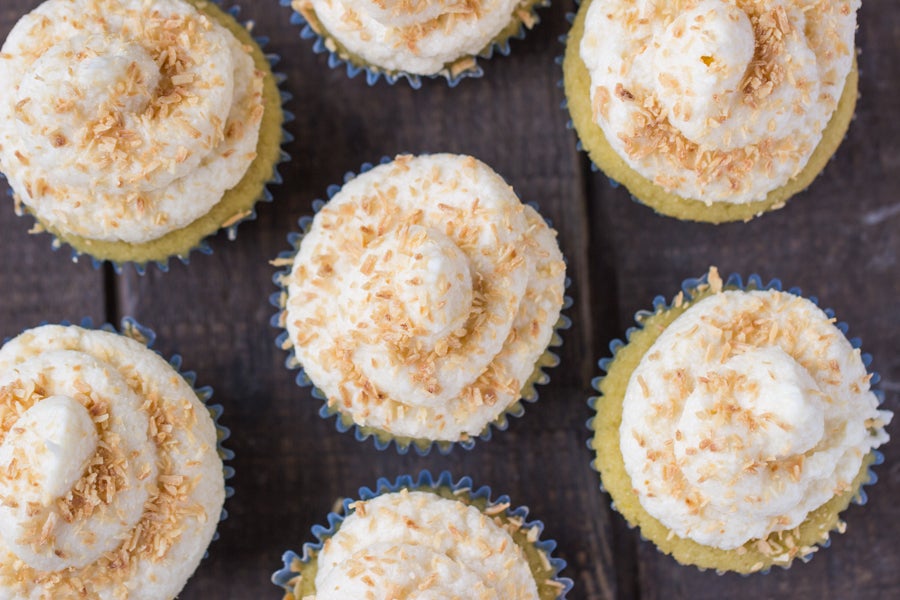 These coconut flour cupcakes are incredibly versatile. They're a basic vanilla cake recipe, so you can frost them with whatever your heart desires. And if you're looking for some frosting inspiration, browse some of our frosting recipes!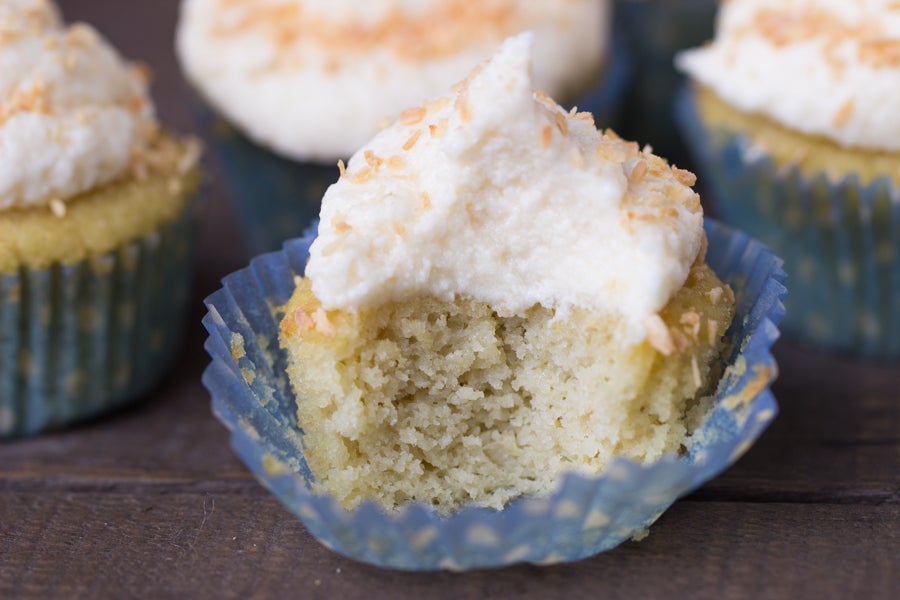 Please bake, rate, and review our recipe for Gluten-Free Vanilla Coconut Flour Cupcakes.
Jump to Comments