I've been on a real lemon kick lately.
I think it's the changing weather – as we're making our way into spring, I'm finding myself craving that bright citrus flavor in practically everything. I've been baking up a storm – and feel like I'm up to my ears in lemon-flavored treats, making cookies, cakes, breads, muffins, you name it. And while each one has been totally delicious, it's these lemon squares that I keep coming back to.
If you've been on the hunt for the perfect gluten-free lemon squares, then today is your lucky day –  here they are.
With their buttery, shortbread cookie-like crust, their luxurious lemon custard filling, and just the faintest dusting of powdered sugar, these bars have it all. They're sweet, with just the right amount of tang, all atop a perfectly nutty crust.
The filling, which is bursting with lemony goodness, is just a blend of eggs, sugar, lemon juice, and a little cornstarch. It almost seems too simple to be this delicious.
And then there's the almond flour crust. You've probably already read about my love for almond flour – it's one of my favorite flours to bake with, and honestly, it's just a bonus that it's gluten-free. I adore the texture that almond flour brings to baked goods – it helps keep them tender and moist, but has that subtle nuttiness that really heightens the other flavors it's paired with.
Plus, it makes a mean shortbread crust – which is the perfect bottom layer for these lemony bars of bliss. I know you're going to enjoy these, so let's hop into the recipe!
Preheat the oven to 350°F. Lightly grease an 8" square pan or 9" round pan and set it aside.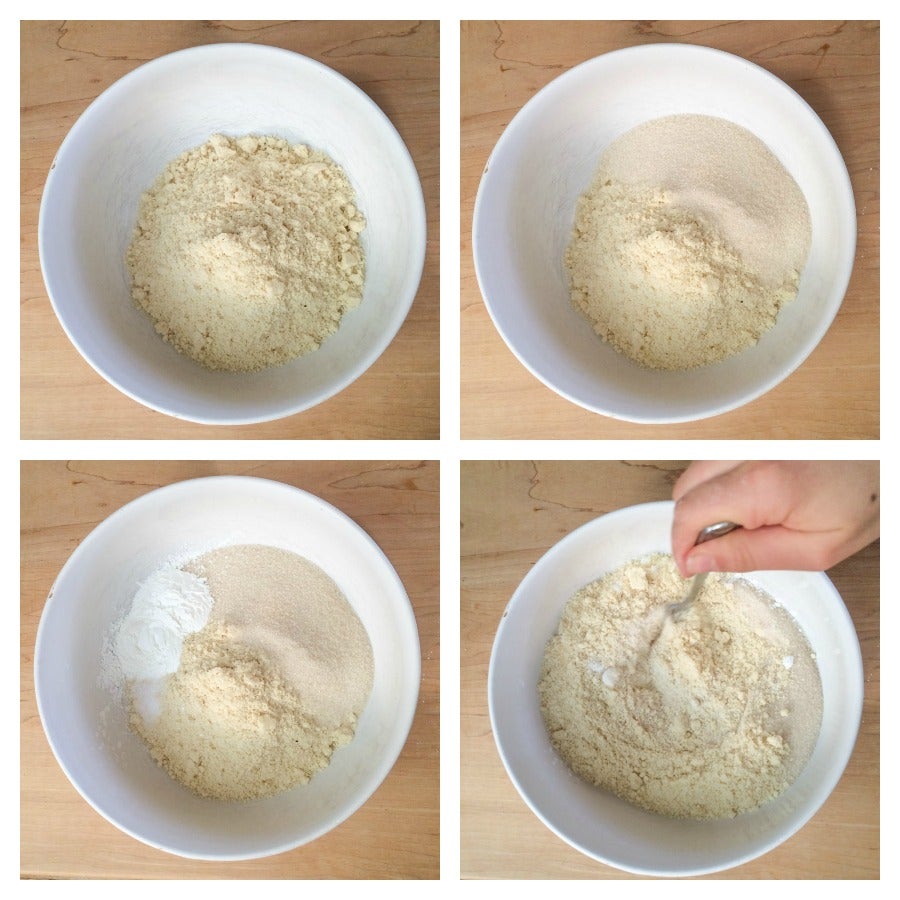 Start your crust by combining the following ingredients in a small bowl:
2 cups almond flour
6 tablespoons sugar
3 tablespoons gluten-free cornstarch
1/4 teaspoon salt
Whisk the ingredients together until combined.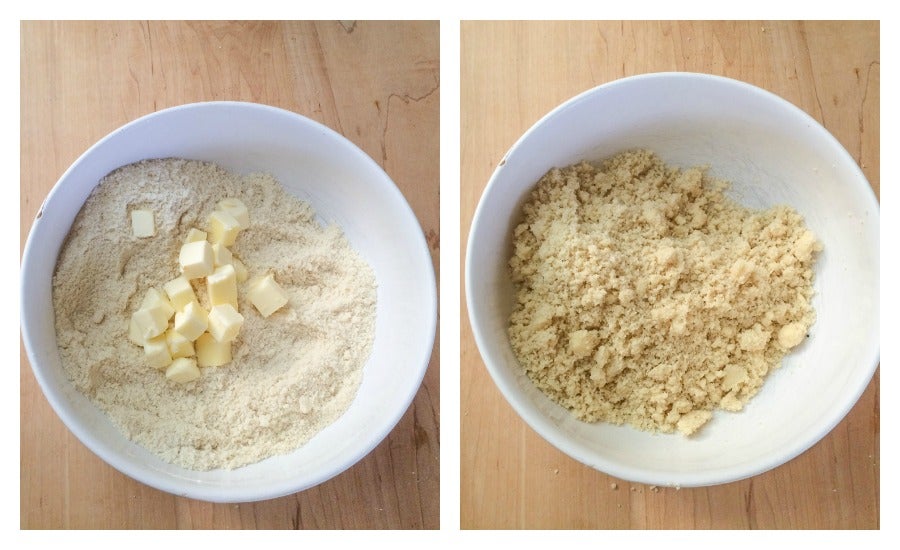 Add 6 tablespoons diced cold butter and work the mixture with your fingers or a pastry blender until it's combined and crumbly.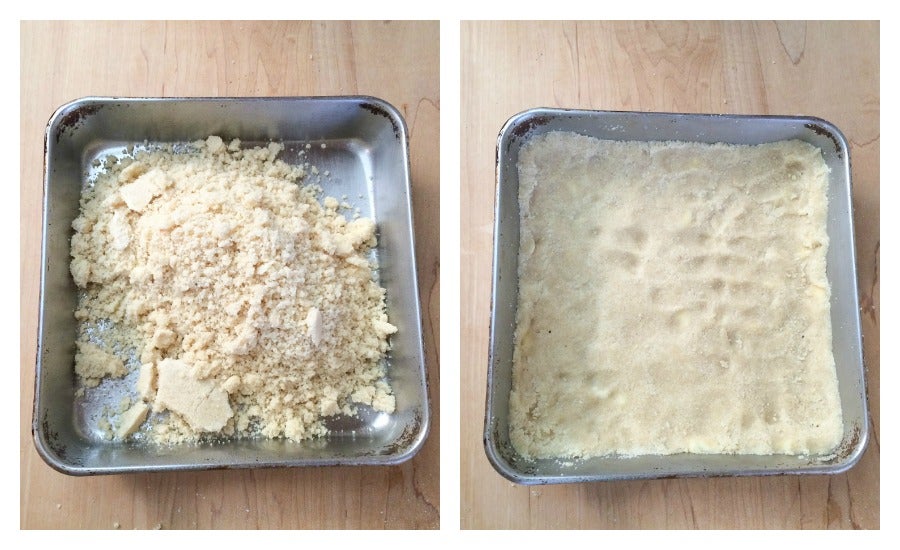 Dump the crumbly mixture into the prepared pan and shake it to distribute. Press the crust into the bottom and about 1/2" up the sides of the pan.
Place the pan in the oven and bake the crust until it's light golden brown, about 8 to 10 minutes.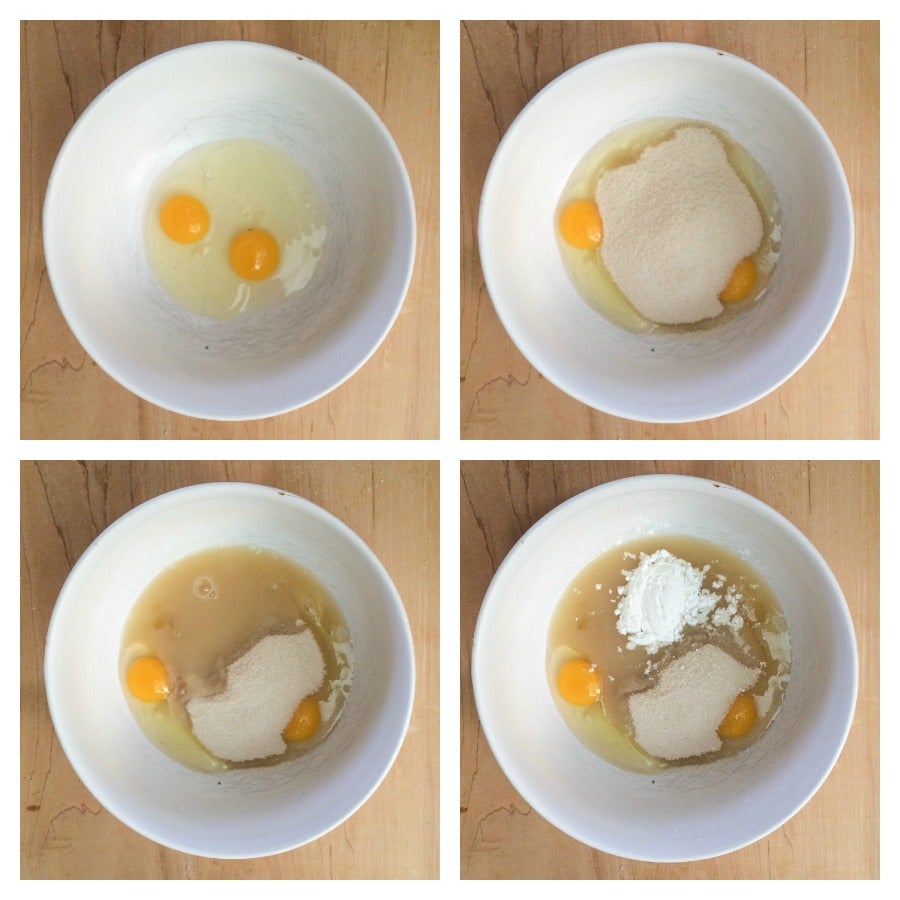 While the crust is baking, prepare the filling. In a small bowl, whisk together:
2 large eggs
1 cup granulated sugar
1/3 cup lemon juice
2 tablespoons gluten-free cornstarch
pinch of salt
Once the crust is done baking, remove it from the oven and pour the filling over the hot crust. Return the squares to the oven and bake them for 14 to 18 minutes, or until the filling appears set.
Remove the squares from the oven, and allow them to cool completely in the pan before cutting them into 2" pieces. Cover the squares and refrigerate them until you're ready to serve.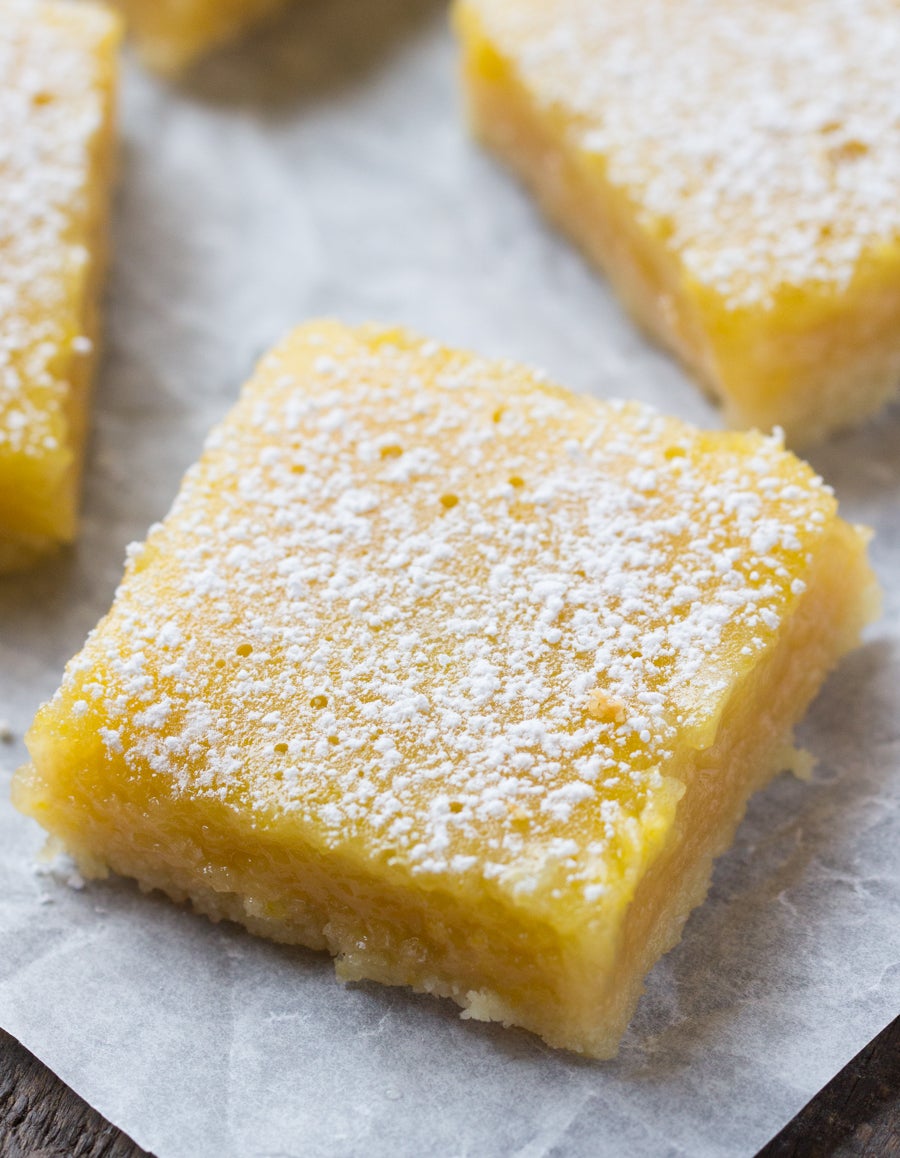 Please bake, rate, and review our recipe for Gluten-Free Lemon Squares.
Jump to Comments