Since the time of Stonehenge, mankind has looked to the approach of spring as a season for physical and spiritual renewal. Celebration breads have held a prominent place in practically every culture in Europe, dating back to Roman Times.
Today, making these breads still celebrates life springing eternal while carrying on delicious, centuries-old baking traditions.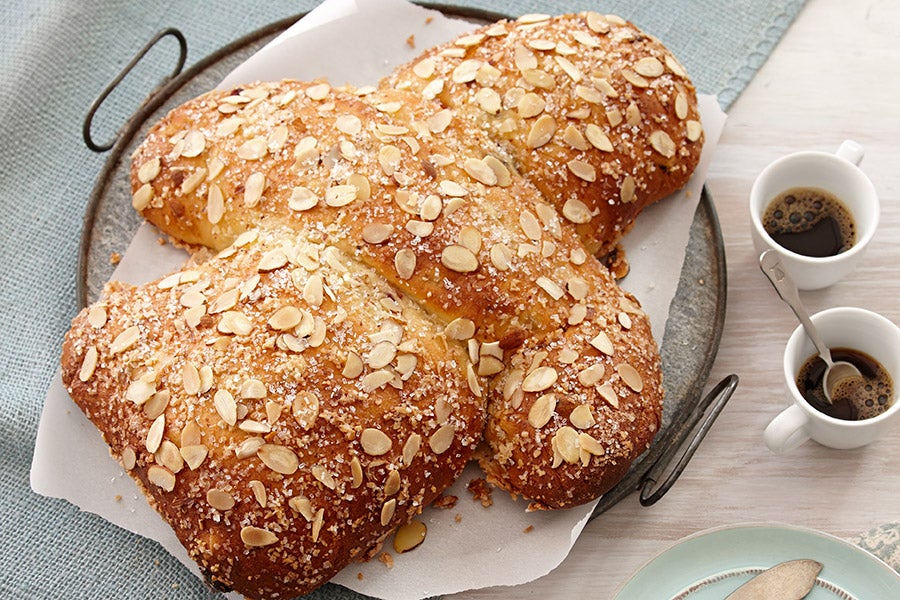 Italy's Columba Pasquale, or Easter Dove Bread, is a native of Lombardy. Studded with citrus peel or the dried fruits of your choice, gilded with a shiny coat of sugar-nut syrup, then sprinkled with almonds and sparkling sugar, this fresh bread makes delicious toast.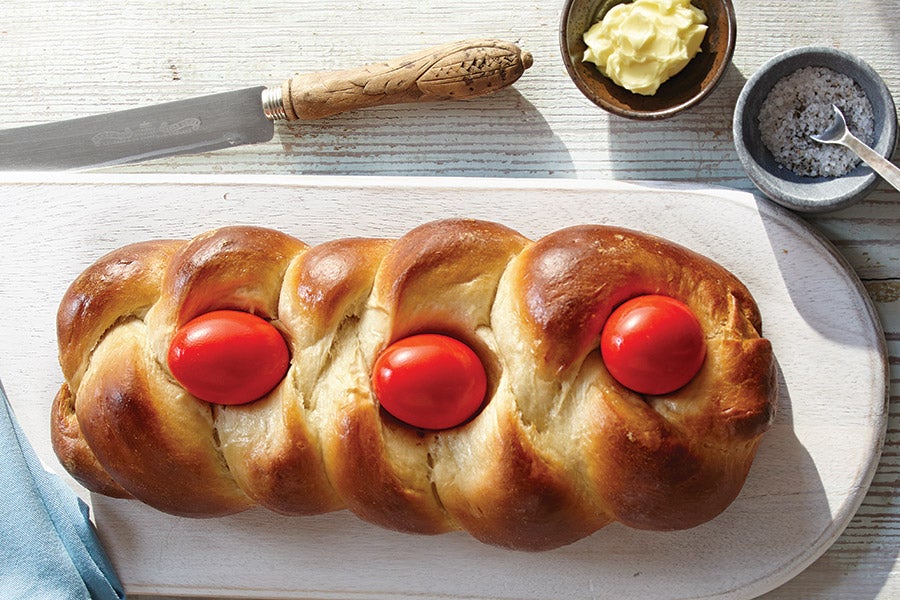 Greek Tsoureki is traditionally spiced with mahlab, which has a distinctive cherry/almond flavor. This rich bread can be braided into a circle, or presented as one large loaf. The eggs symbolize rebirth, renewal, and the blood of Christ.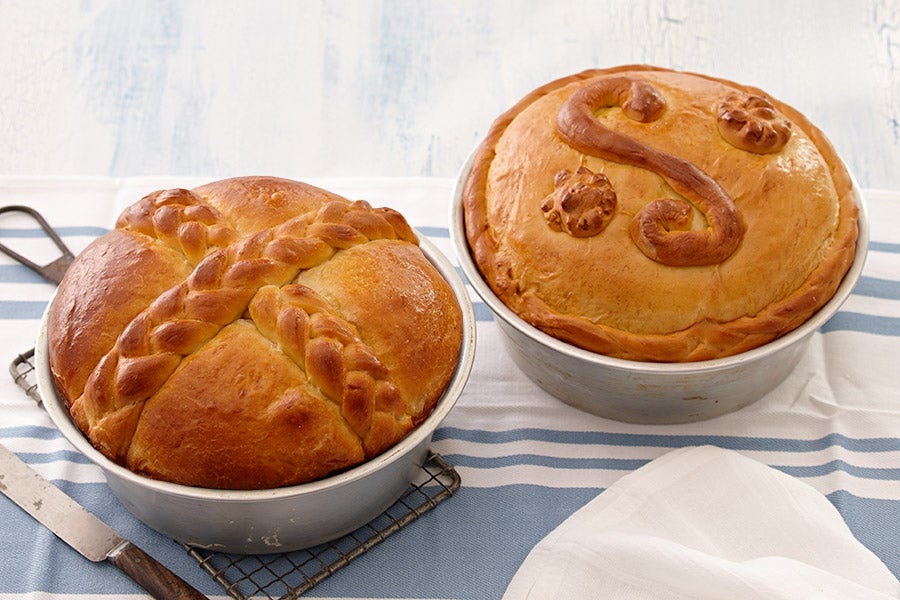 Paska is a crustless cheesecake in Russia; but in many Eastern European countries, it's a tender, milk- and egg-enriched bread with lovely decorations evoking Easter symbols.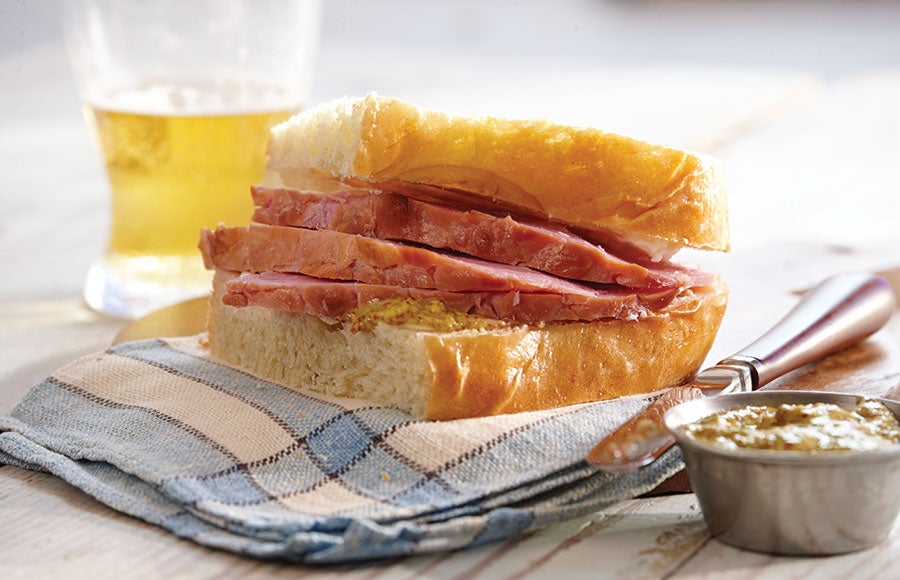 It also makes a mean ham sandwich.
Last but not least, my favorite Easter Bread is actually a bun.
Easy Hot Cross Buns – tender, shiny, a little sweet with nuggets of fruit – make early spring mornings or afternoon teatime that much more special.
This time of renewal, light, and hope is something to celebrate in our kitchens, which is why we gathered all these recipes together in our premiere issue of Sift. Live. Breathe. Bake.
Jump to Comments