Birthday cakes for any day of the year
Our favorite cake recipes for the new year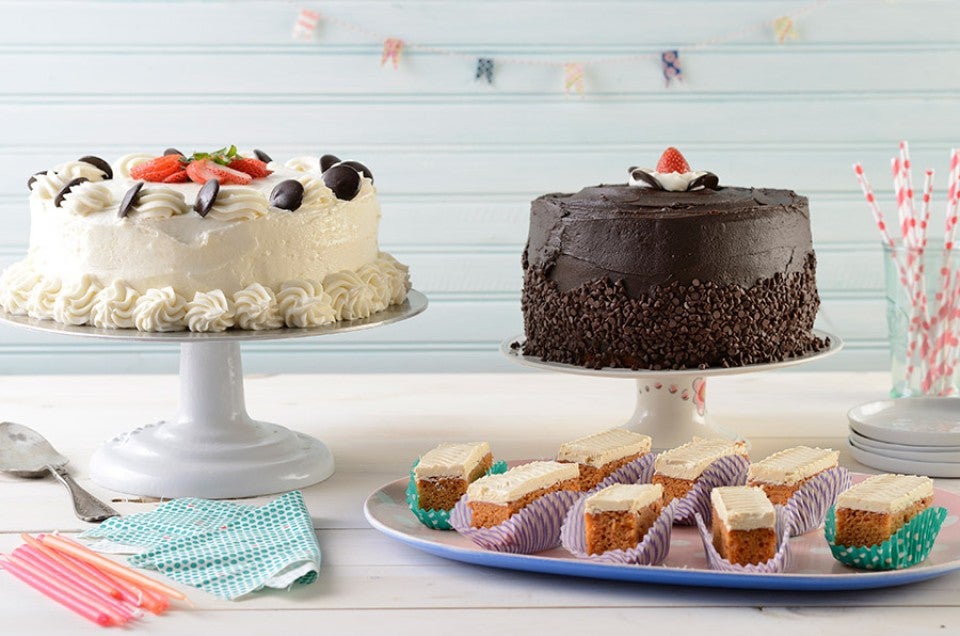 Happy Birthday everyone! كل عام و أنت بخير to Susan, ᎤᎵᎮᎵᏍᏗ ᏂᏣᏕᏘᏯ to Gwen. Felice anniversariu to wonderful PJ and Alles Gute zum Geburtstag to Frank as well.
Nawa'y pagpalain ka ng Diyos ng marami pang kaarawan to my fellow bakers everywhere.
With the coming of a new year we have new chances to make the most of every day and see exciting new possibilities for our favorite days of the year, too. I know I have a Pinterest page crammed with ideas for next Thanksgiving already, and a host of images saved for picnic season, too. I have gift ideas tagged; and vacation plans bookmarked, saved, and filed. This new year won't catch me napping, that's for sure.
I've even started to think about birthdays, though we are just 31 days into 2015. In those 31 days, I've wished at least 5 people Penblwydd Hapus and Chúc mừng sinh nhật, and we're well on our way to more in February. My lovely sister-in-law is a Valentine's Day baby and my KAFBFF Yvette was born on February 29. I think she'll technically be Sweet 16 in the next leap year. Party time!
While I'm getting my house in order, I'm going to put together my ultimate list of birthday cake recipes so I can be prepared at the drop of a pointy party hat to plan a superb shindig for the next special date on the calendar.
Let's check out some favorites to get us going.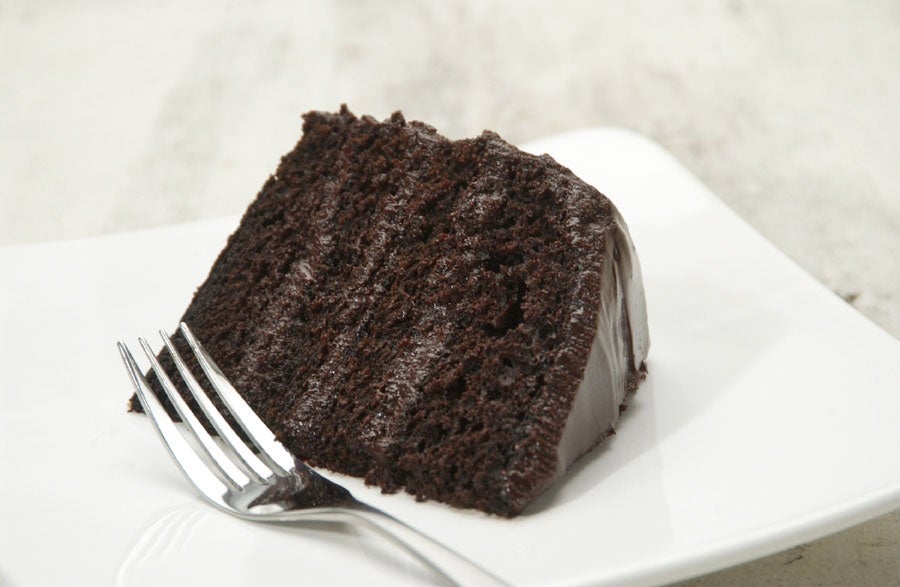 It's not surprising that a deep, dark chocolate cake is first up on the list of decadent birthday cakes. Our Favorite Fudge Birthday Cake isn't called Favorite for nothin', it's truly a wonderful cake. Standing four layers tall with three layers of fudgy filling PLUS ganache icing, it's perfect for treating yourself on special occasions.
This is probably the darkest, richest fudge cake recipe we offer. If you're looking for something milder, check out our Self-Rising Chocolate Cake. It's pictured in the main photo at the top of the blog, and it makes an outstanding triple-layer cake.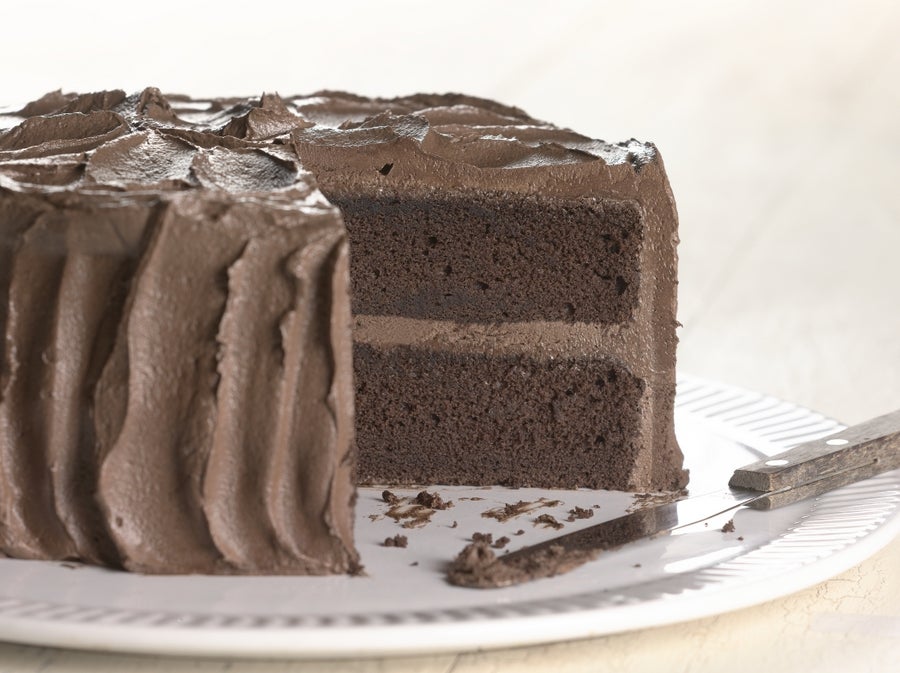 Don't worry if gluten is off the table for you or your birthday buddies, our Gluten-Free Chocolate Cake is just as good to the last crumb, and just flies off the table when we share it in the test kitchen.
Of course, once you have your chocolate cake made, you can begin the icing debate. Chocolate on chocolate, or vanilla on chocolate? Me, I'll take either as long as you don't mix them. Well, even then I probably couldn't resist this cake!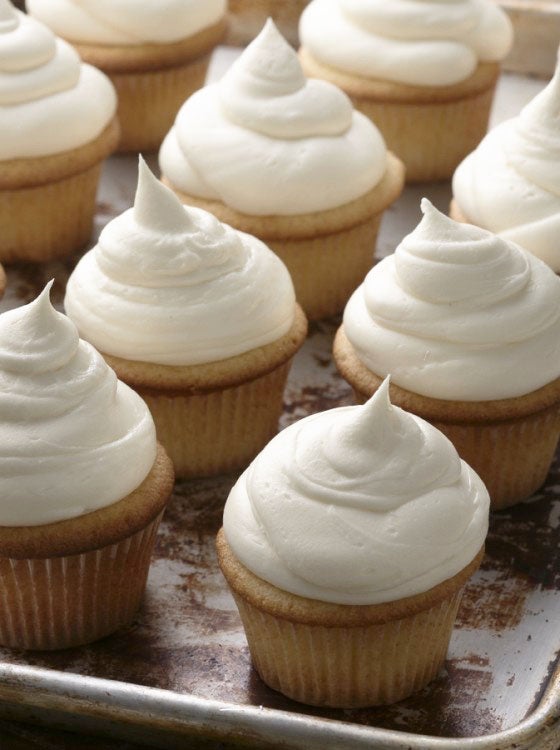 You don't need to be entering your golden years to appreciate a good golden yellow cake. Our recipe for Golden Vanilla Cake has been a customer favorite for years.
Moist, tender, and with rich butter flavor, it outshines pale boxed mixes. It reminds me of the cakes my husband's friend, Mrs. Weber, used to make back when we were children. Mixed by hand, never made more than a few hours before serving, classic cake baking at its best.

Need a cake in a hurry but still want to show off your skills as a scratch baker? Our King Arthur Flour's Original Cake-Pan Cake is a surefire winner. You mix it right in the cake pan and serve it straight from the pan, too.
Another big bonus for this cake is that it's egg-free and can even be made with water instead of milk as the liquid to make it dairy-free. It can be a real lifesaver for those in-a-pinch special occasions when you can't get to the grocery store.
(Right now, I'm asking myself why-oh-why did I sit down to write this blog without having a piece of cake first? I need caaaake!)
I know this particular cake doesn't come to mind for most people when they think of birthday cake, but I just had to include it. You see, this was often my birthday cake when I was a little girl. I'm not sure when I learned that Tomato Soup Cake actually had tomato soup in it, but I don't think I ever cared. I just love the rich cinnamon-clove scent of the cake paired with the sweet burst of raisins.
Originally known as Mystery Cake, this wartime recipe made the most of slim butter and sugar rations and makes a delightfully different birthday cake for that spicy someone in your life. If you happen to be in Vermont in October, I'm happy to volunteer!
I hope this blog has given you some ideas for great cakes to use for your festive occasions this year. Mazl-tov tsu dayn geboyrn tog to you, my good friends, and many happy returns of the day.
Oh dear, did I miss your favorite? Write in and tell us in the comments. After all, it IS the one day of the year it's all about YOU!
Jump to Comments