I have three children who always roll out of bed at the very LAST minute, first dragging to get dressed, then pulling themselves up to the breakfast table with 5 minutes to spare, all messy haired and bleary eyed.
And then they say, "Mom, what's for breakfast?"
I tell them they can have anything that they can eat in the car because we have to LEAVE!
With school out for the year, you'd think we'd be able to sit back and relax – sleep in a little, even. But NO! We're bound to need to be on time for something almost every day; whether it be camp, swimming lessons, or to get on the road for the next chapter of summer family vacation!
Throwing buttered toast into their hands as they juggle backpacks and fumble with their shoelaces doesn't give me a job-well-done kind of feeling, since I know they'll just be hungry again in a half hour or so. While the best solution would be for them to get up on time, I have to work with what I've got!
Muffins are one of the most popular on-the-go foods. They're substantial, portable, and a true kid-pleasing breakfast for those scattered mornings when your family is racing against the clock, trying to find favorite shirts, the right bathing suit, and that darned missing sock! If you can shove muffins into their hands somewhere in that chaos, you've AT LEAST got the eating thing covered.
You don't want that first meal of the day to be a flop, so why not make them Morning Glory Muffins, stocked full of healthful foods like carrots, coconut, fruit, and nuts? They'll have the muffins and you'll know they're eating foods from the earth. It's a win-win. And YES, they're gluten-free, too!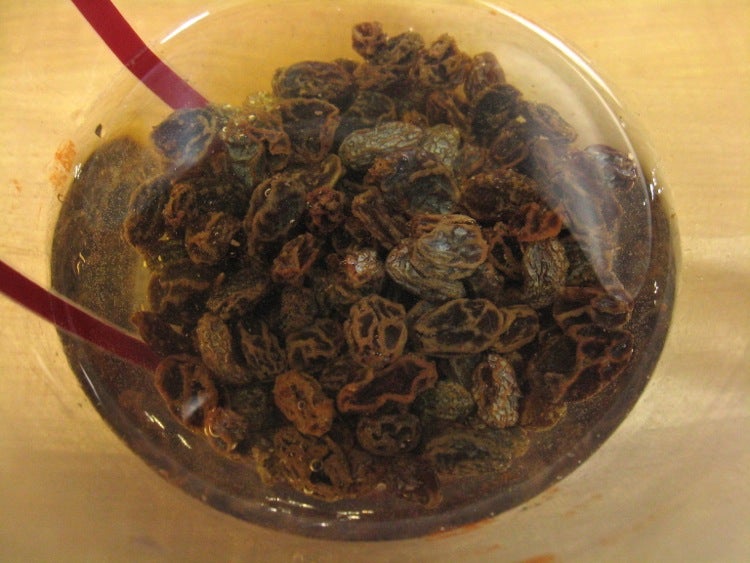 Preheat your oven to 375°F and grease 10 cups of a 12-cup muffin pan, or line with muffin papers. Soak 1/2 cup (74g) raisins by covering them in hot water; set aside.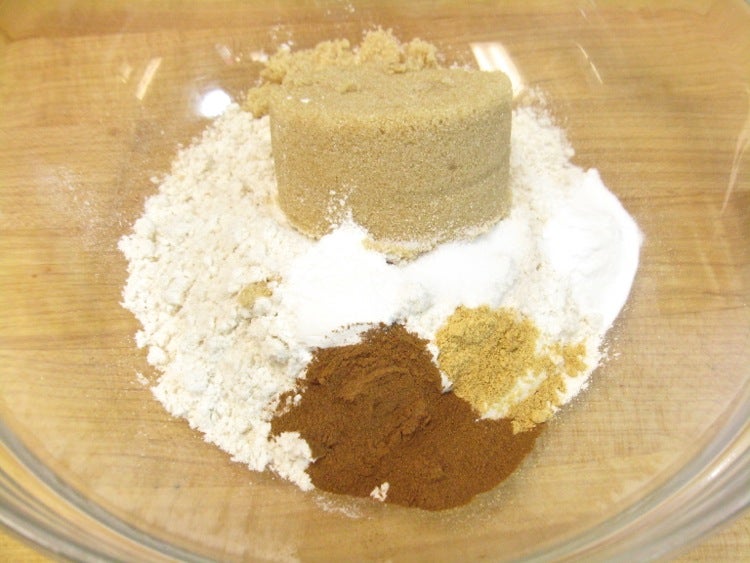 Whisk the following together in a bowl:
1 cup (156g) King Arthur Gluten-Free Multi-Purpose Flour
1/2 cup (106g) brown sugar
1 teaspoon cinnamon
1/4 teaspoon ginger
1 teaspoon baking soda
1/2 teaspoon xanthan gum
1/4 teaspoon salt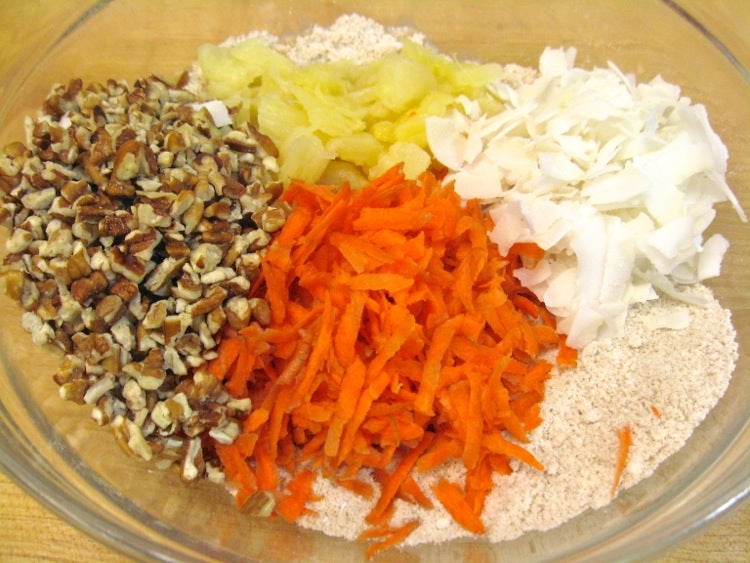 Stir the following into the dry mixture:
1 cup (99g) peeled, grated carrots
1/2 cup grated apple (113g) OR 1/2 cup (113g) drained crushed pineapple
1/2 cup (43g) shredded coconut, sweetened or shredded coconut, unsweetened
1/2 cup (57g) chopped walnuts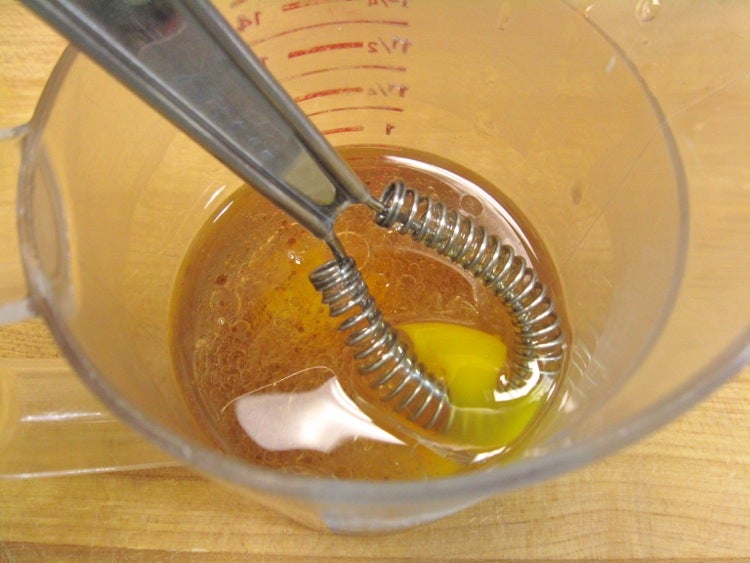 Whisk together and add:
2 large eggs
1/3 cup (67g) vegetable oil
1 teaspoon gluten-free vanilla extract
2 tablespoons (28g) water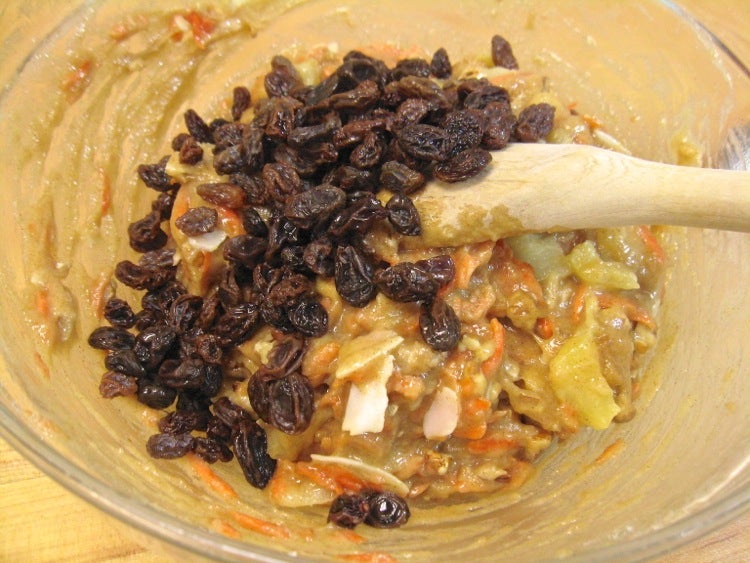 Finally, stir the soaked, drained raisins into the batter.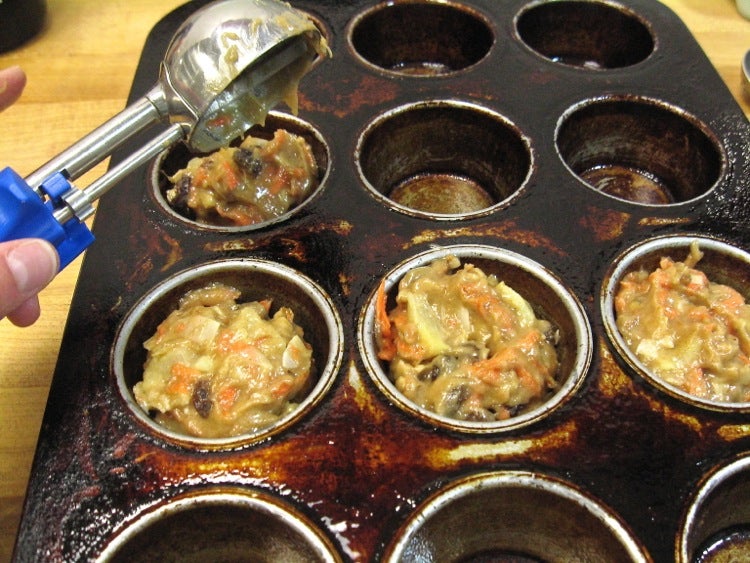 Using a muffin scoop, scoop the batter into the prepared pan. Each well will be almost full.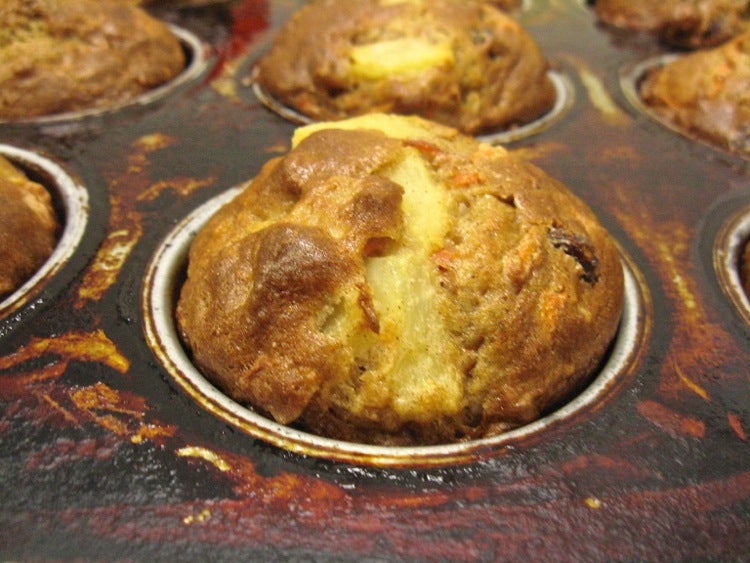 Bake the muffins for 25 to 28 minutes, or until the tops spring back lightly when pressed, and they're a nice, dark golden brown.
These muffins have the most beautiful dome!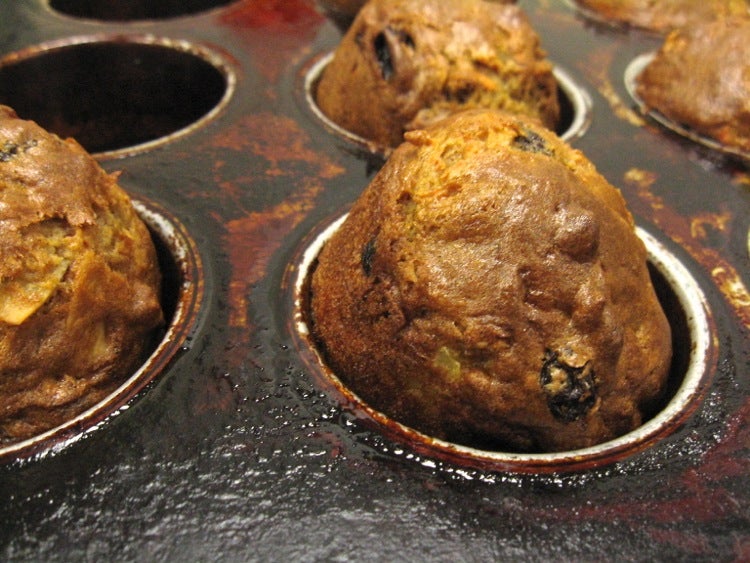 Within the first few minutes of removing the muffins from the oven, tilt them on their sides in the wells of the pan to prevent them from steaming as they cool.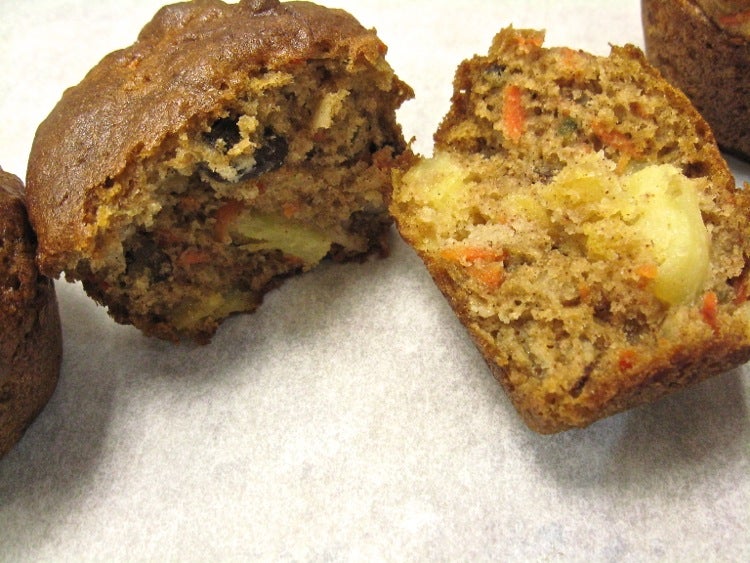 Once they've cooled a few minutes, you can transfer them to a cooling rack to cool completely – or eat them still warm!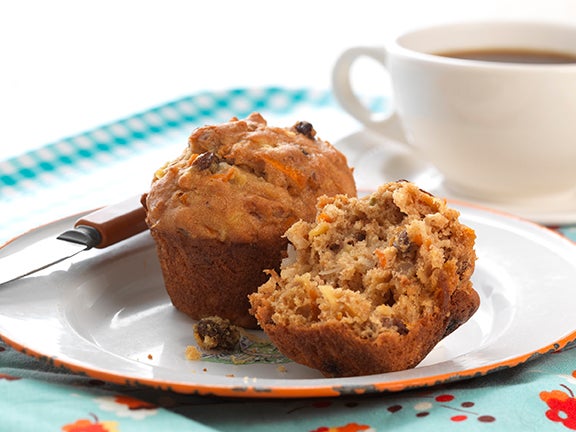 I certainly feel great about the ingredients in Morning Glory Muffins, whether they're a snack after that soccer game, or the meal that starts the day for my family.
The best thing about these muffins? They're amazingly flavorful and moist, and kids love 'em! Go ahead, exchange the walnuts for sunflower seeds or the raisins for cranberries! Make them into mini muffins! Whatever you do, make them your own and get going on that whirlwind of healthy summer fun!
Please read, bake, and review our recipe for Gluten-Free Morning Glory Muffins.
Jump to Comments