Baking mixes. Always there for you in a time of crisis.
Like when your friend calls and says she's having some last minute potluck to celebrate the end of the chicken pox epidemic in her home and could you bring dessert? Or when your child tells you the morning OF the school baked sale that he's supposed to bring a contribution. Grrrrrr!
We're so busy, over-extended, hyper-scheduled, fueled by the challenge to get to the next meeting, appointment, play date – whatever – on time! I don't like it any more than you do and I wish the world would just slow the heck down for once.
But I love the part of my job where I get to make your baking life simpler. I'm inspired by the challenge of creating a new recipe from a baking mix – something that can add value to an already existing product, and give you one more reason to keep it handy on your pantry shelves.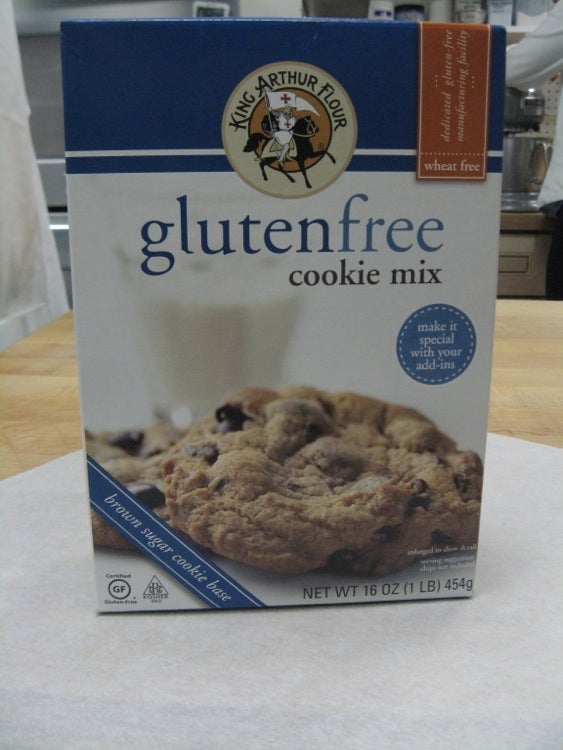 So you come across a box of our gluten-free cookie mix on that rushed morning when the heel of your shoe breaks off as you run the forgotten backpack to the car trailing piddles of water behind you because the water bottle in it is upside-down. Yeah, that kind of morning. I have 'em way too often, no matter how organized I think I may be.
But cookies, though easy to make, are a total babysitting job. You've gotta scoop, bake, and schlep from tray to cooling rack each batch, until you've either used up all the dough or at least made enough for your purpose.
What about cookie bars from this mix? Still a cookie and a simple dough, but toss it all in one pan, slide the pan into the oven, and in 20-ish minutes, you're on your way? Possible? Yes. Let me show you!
Preheat your oven to 350°F and lightly grease a parchment-lined 9" x 13" pan.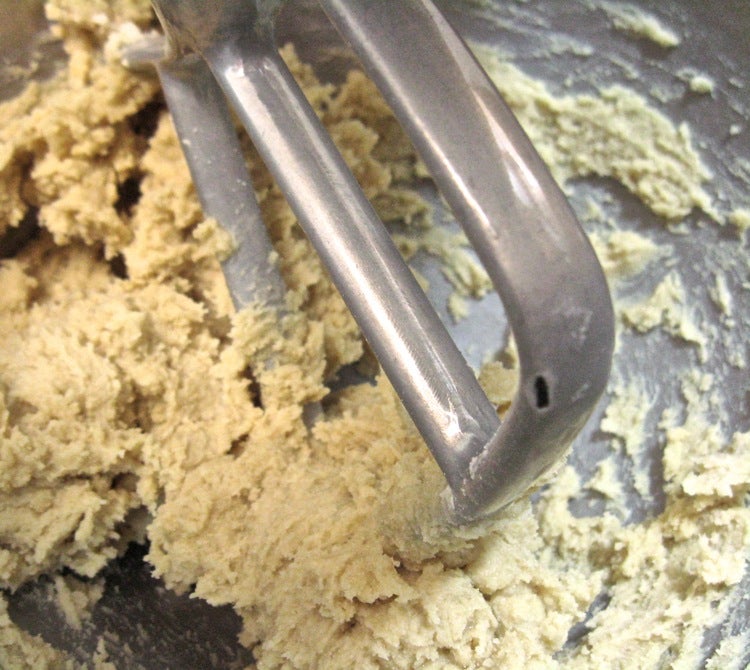 You'll only be altering the butter and water amounts from the directions on the back of the mix box. Otherwise, the basic method is the same. Pour half the cookie mix into the bowl of your stand mixer and beat in 10 tablespoons (142g) butter.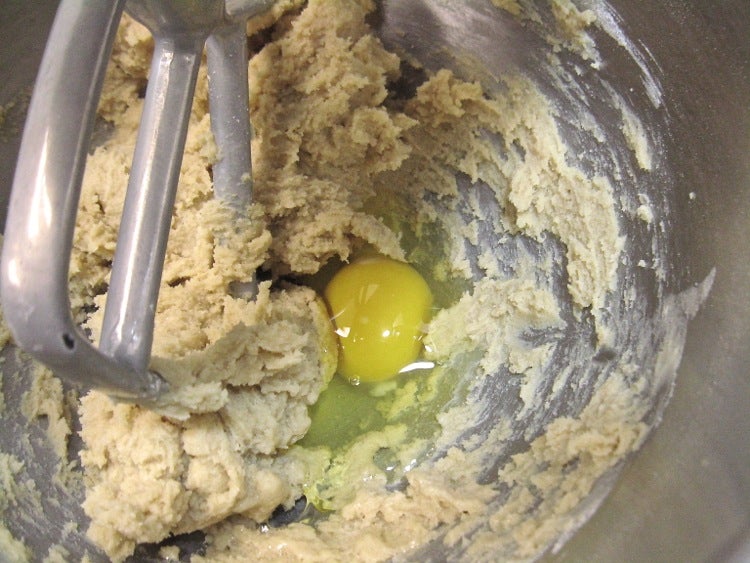 Add 1 large egg and 4 tablespoons (57g) water and beat well.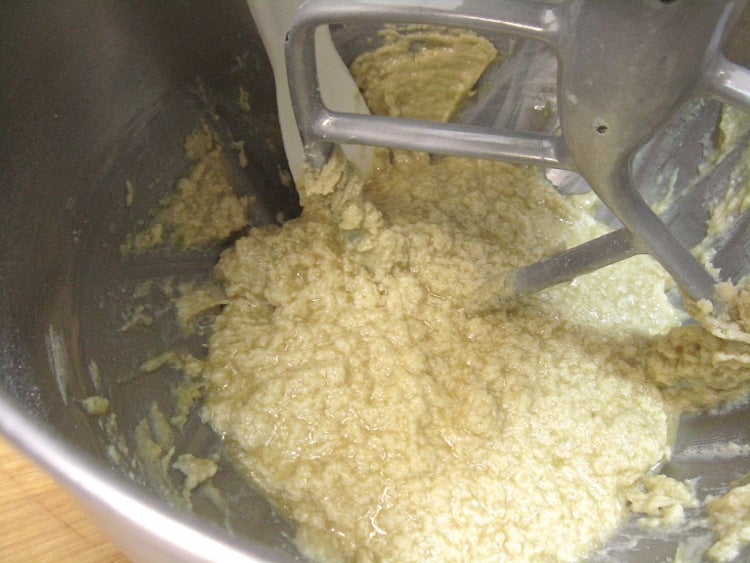 The mixture may look curdled at this point, but that's OK.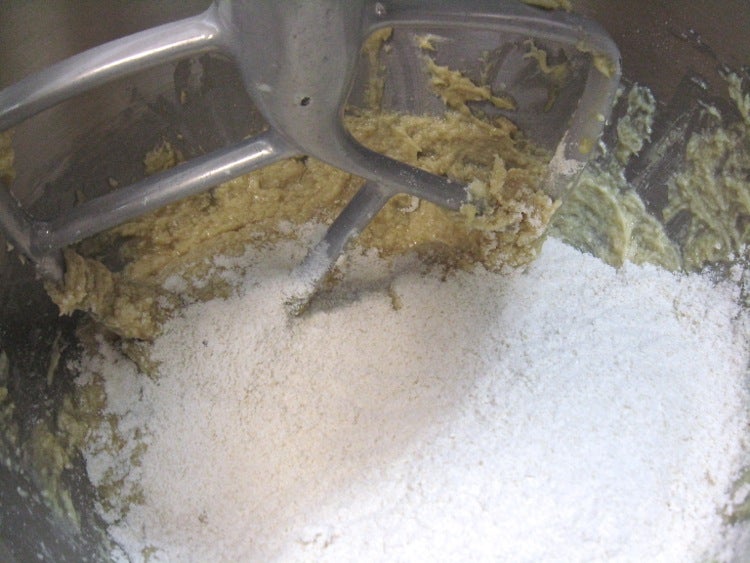 Go ahead and beat in the remaining cookie mix.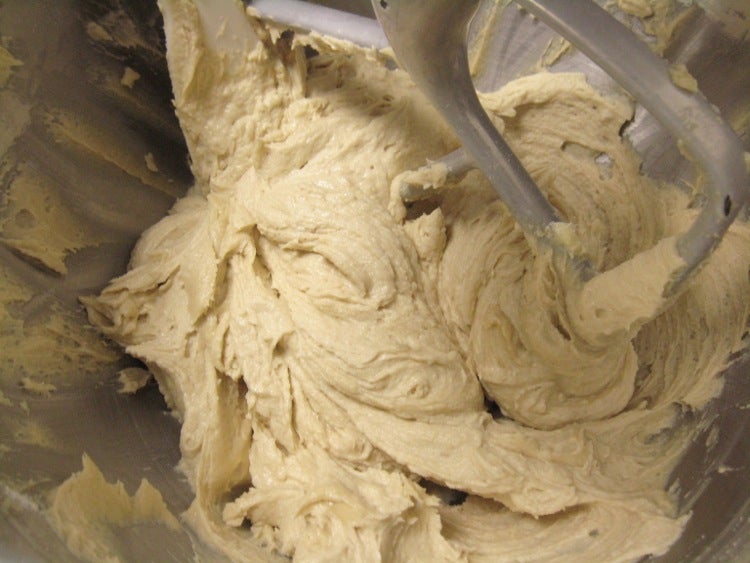 Scrape the bottom and sides of the bowl so that everything is incorporated.
Add 3 cups of chips, nuts, oats, or dried fruit. I chose 1/2 cup each butterscotch chips, chocolate chips, and white chocolate chunks.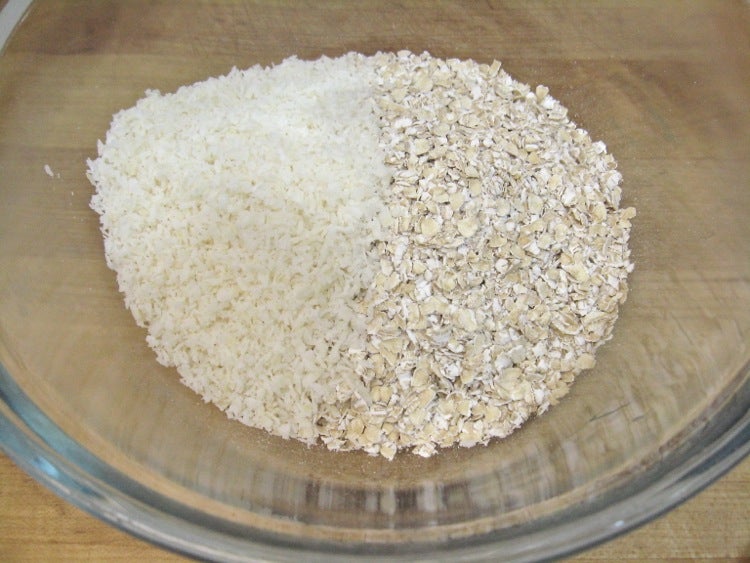 Plus 1 cup rolled oats and 1/2 cup unsweetened coconut. I highly recommend this combination – a big raving hit here in our employee kitchen!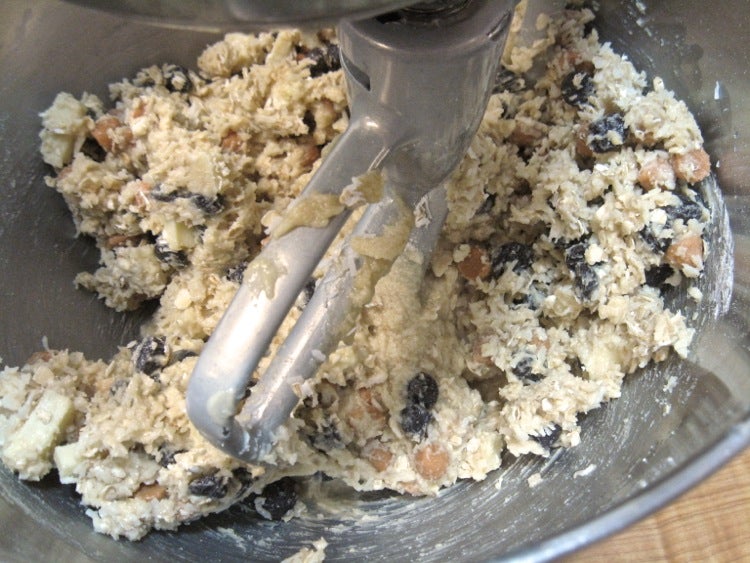 Make sure all of the yummies are thoroughly stirred into the dough.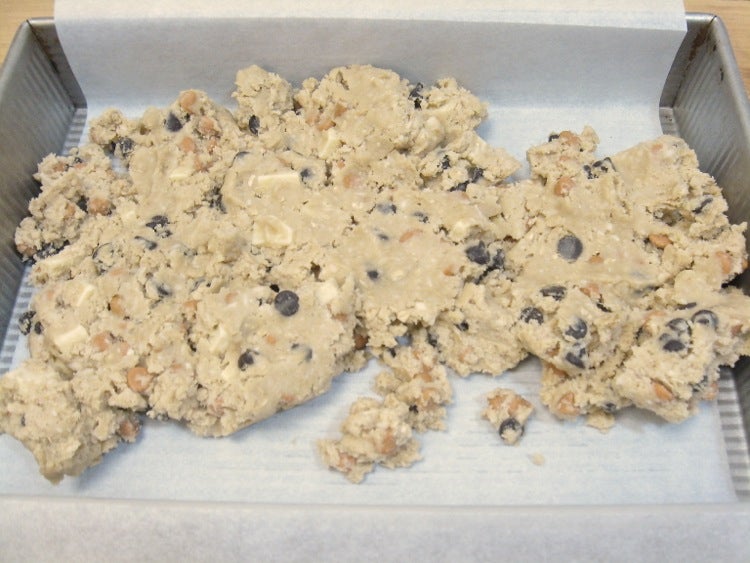 Scoop it into the prepared pan.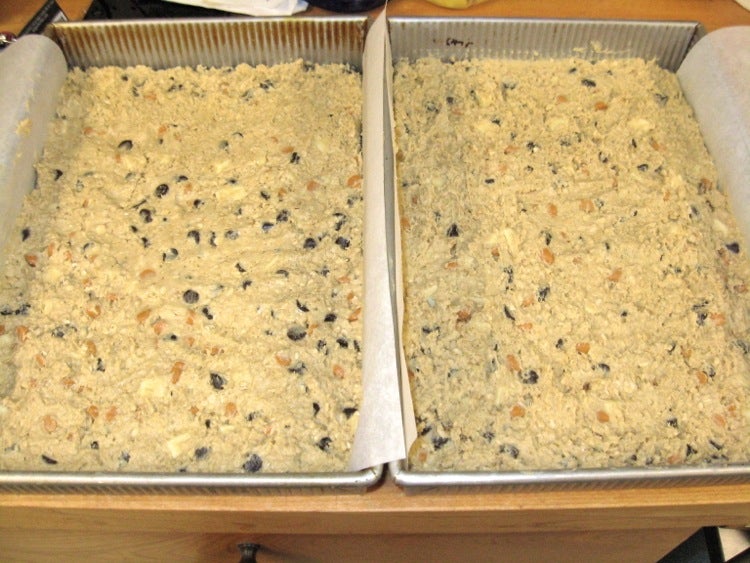 Press it in evenly. I made a double batch here since I needed to share one for sampling, and freeze one for a session at our photography studio.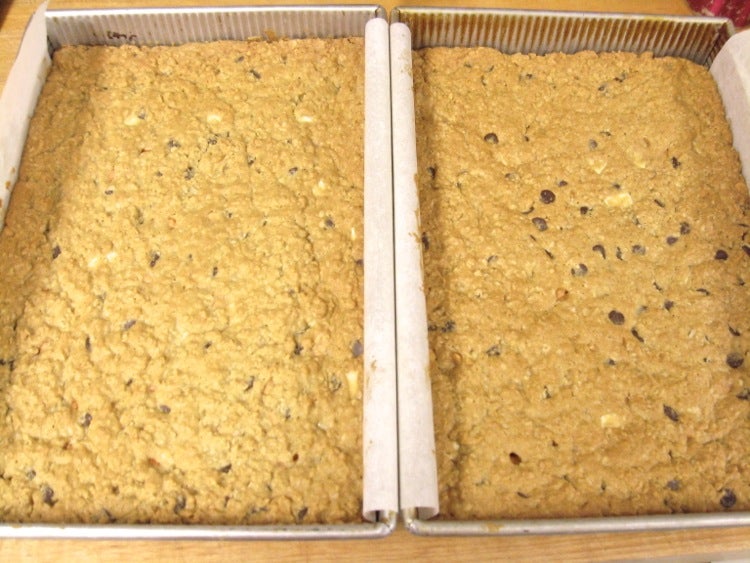 Bake the bars for 20 to 25 minutes. The top crust should be lightly browned when they're done. Cool them to lukewarm before cutting and serving.
Move on in your day and enjoy these soft, tender, and slightly chewy cookie bars melting with your favorite flavors. Or simply relish the fact that the baking is done!
Read, bake, and review (please) our recipe for Gluten-Free Triple Chunk Oatmeal Coconut Cookie Bars.
Jump to Comments