Calculating gluten-free conversions
Let us be your guide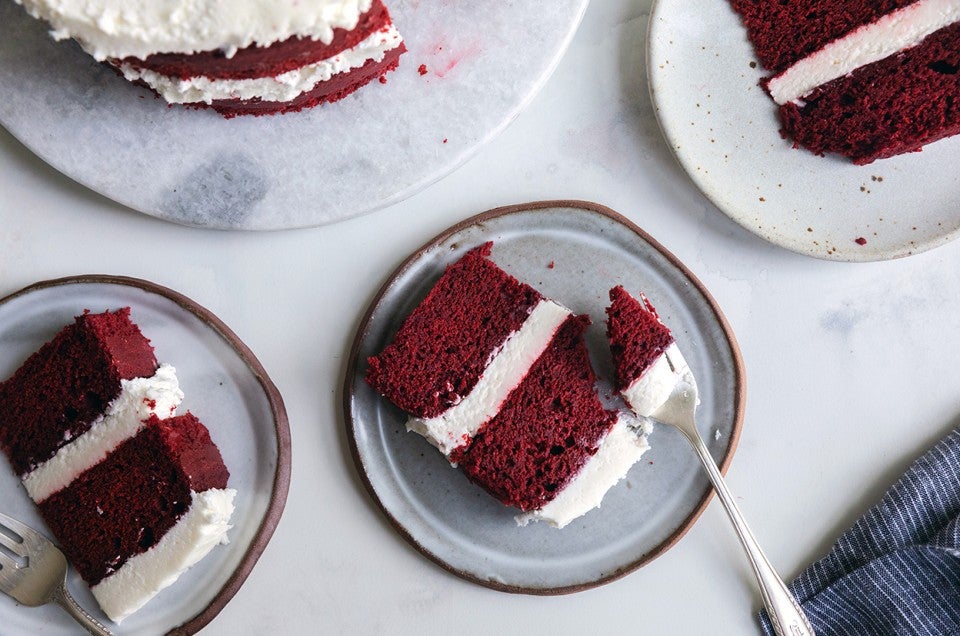 I know, I know, I know! It's such a royal PAIN to have to change your lifestyle when it comes to your diet. You go from the comforts of wheat-based bread and pasta to searching for ANY gluten-free product that doesn't feel like sand in your mouth.
On top of THAT, you have the added inconvenience of needing to replace your well-loved and often memorized childhood recipes with new ones; recipes with ingredients that you've never used or tasted; some you may not be able to pronounce, even.
Wait, what's that stuff called? Is it EX-an-than gum?
Can't we just make these old favorites with gluten-free flour and cross our fingers for the best?
Well, you could, but even the finest optimism wouldn't help you. Trust me, I've been there, throwing the tried and true birthday maple cupcake recipe together in gluten-free fashion without making any alterations. The result? Small piles of maple cake crumbles and a very sad birthday boy!
We begin the conversion process with an acceptance of the things that will work and those that will not. Your time and ingredients are hard-earned, so I hope reading this brings new confidence to your gluten-free baking and invites you to take some chances on experimentation. But first, two easily remembered suggestions:
1) For making cakes, muffins, cookies and yeast doughs, meet Stand Mixer, your new baking BFF! The power of the paddle attachment will stir your blends, aerate your batters, agitate your doughs and hydrate your gums better than mere muscle alone. If you don't have one already, it's the best investment you'll make – next to shedding gluten from your diet!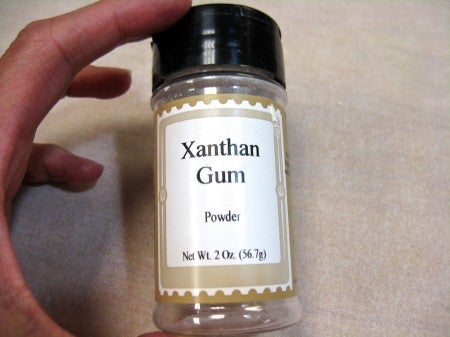 2) When adding xanthan (zan-than) gum to a recipe, use about 1/4 teaspoon per cup of flour. Blend it evenly into your dry ingredients before mixing.
Have you ever spilled x-gum on your work space and tried to clean it up with a wet sponge? Unless you want a counter-top slip-and-slide (not to mention a few bucks down the drain), it's best to use a bench knife for cleanup, so you can maneuver the gum back into its container.
The Cookie Question
Gluten-free cookies. Crumbly. Dry. Gritty. Just to name a few of the most common complaints.
How important could gluten be to cookies, anyway? Gluten not only helps provide the elastic strengthening network in yeast breads, it also is able to bond with wheat starches in a way that minimizes a potentially gritty/powdery mouth-feel.
In the absence of gluten, and with a low hydration rate, fat is one of the few ingredients that can be helpful to cookies. It can help smooth out the mouth feel by reducing the perception of unhydrated starch – which is what causes that sandy feeling in your mouth.
Fat has a low hydration rate; even though it feels wet and slippery, it has very little, or no water in it. So increasing its level in a cookie recipe will not encourage a cake-like texture. Butter and shortening can be increased by up to 2 tablespoons, and high-fat nut flours such as almond or hazelnut can be used to replace a portion of the flour in the recipe.
Xanthan gum, though intended to lock in moisture, enhance texture, and control spread, has a very low level of water to work with in a cookie dough. Resting the dough for at least an hour (overnight is best) before baking is the best way to ensure that the gums and starches are hydrated to their full potential. Because of the lower level of liquid in cookie dough, the hydration rate is slower; thus a longer rest is necessary.
Can I leave out the xanthan gum? Sure you can. Totally doable, though the cookies will spread out and be thin, fragile, and crisp. I would only recommend taking this risk with a drop cookie recipe. Definitely use the gum for shortbread, butter, and rollout-style cookies.
Adding liquids (egg, water, milk) will increase hydration and develop structure, but keep in mind that they may also promote a cake-like texture. Using fruit purées in place of some of the liquid content can help aid in building structure.
Yammering About Yeast Breads
Gluten-free yeast doughs are not convertible due to the many alterations needed for leavening and structure. Eggs, air, yeast, xanthan gum, and sometimes even chemical leavening agents are necessary to produce an ideal result along with sufficient hydration (a higher ratio than with wheat-based breads).
The short answer? Save yourself a painful and expensive trial-and-error game and locate a gluten-free recipe for yeast bread.
A Cake Catastrophe?
I hope not. Surprisingly, cakes are one of the easier, more straightforward treats to recreate without gluten.
Cakes, too, need a calibration of xanthan gum (1/4 teaspoon per cup of flour is sufficient) and additional liquids. I usually suggest adding an extra egg to efficiently provide leavening, structure, and liquid.
Though it's important to aerate a cake batter, take care not to over-beat, as it can cause deflation in the oven. Baking cake to an internal temperature of 210°F ensures minimal sinking as the cake cools.
Loaf-style quick breads and muffins require the same ingredient guidelines as cakes.
Giving cake and quick-bread batters a 10 to 15 minute rest before baking will allow the starches and xanthan gum to fully hydrate. Also, if you're adding fruit, chocolate chips, or nuts to your batters, complete the rest before stirring them in, to prevent them from sinking to the bottom during the bake. When the flour and xanthan gum are hydrated, the batter will thicken and be able to suspend any added elements successfully.
Thank you for allowing me to be your resource, and for freeing the gluten. I look forward to hearing from you soon!
Want to learn more? Read through our Gluten-Free Baking Guide, and leave any questions in the comments, below! 
Jump to Comments