Gluten-free dessert crêpes
Pardon my French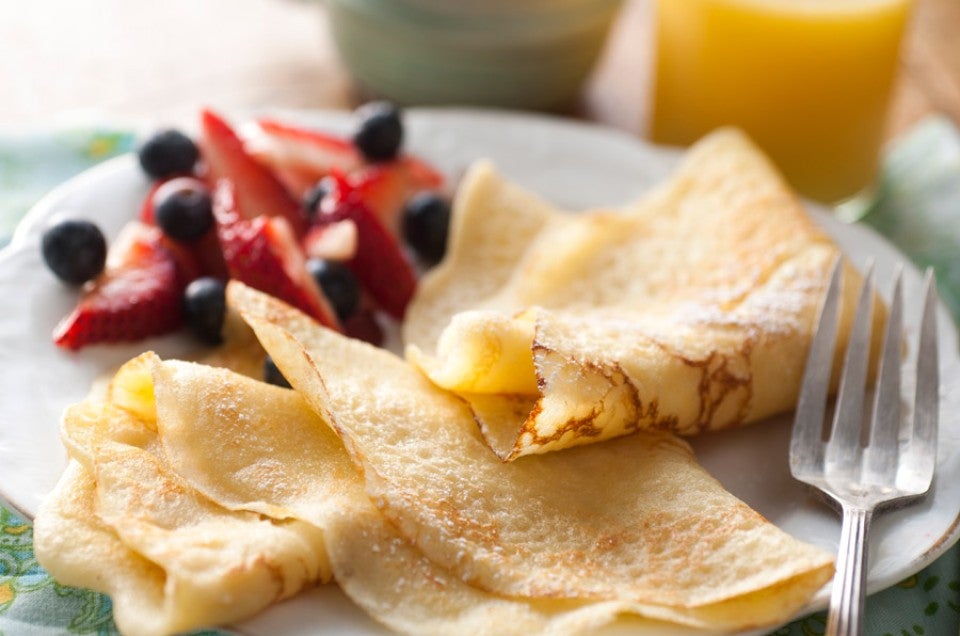 We all know that crêpes come from France, right? Brittany, to be exact. But did you know that the word crêpe actually originates from the Latin word, crispus, which means curled?
I guess this is fitting, considering that crêpes are typically rolled up, like big cigars, around some sort of sweet or savory filling. But there are so many unique ways to present them, and they answer to so many names.
OK, maybe they don't actually answer you when you call them, but cuisine often DOES talk in some way or another, having a story to share, or a rich history to carry.
So whether you're in Italy enjoying a crespella, feasting on a German pfannkuchen, or boasting a Russian blintz, this skinny pancake could easily be a star at your table any time of day. Call 'em what you wish – let's just make some NOW!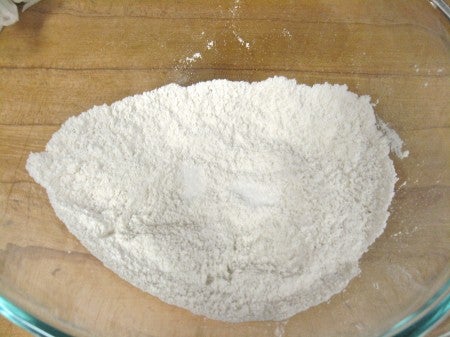 This is another glorious recipe where you won't need to plug in your mixer. In a medium-sized mixing bowl, combine: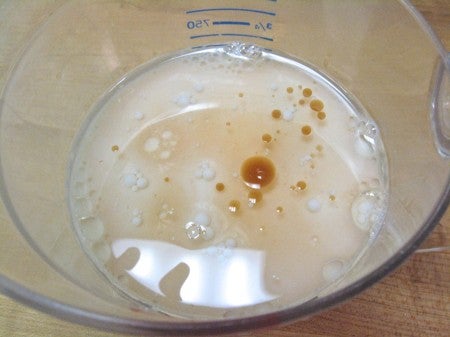 In a separate bowl or measuring cup, beat together:
4 large eggs
2 1/2 cups (567g) milk
1 teaspoon vanilla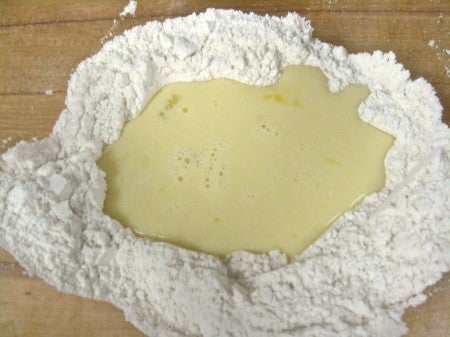 Make a shallow well in the flour mixture and pour in about half the liquid.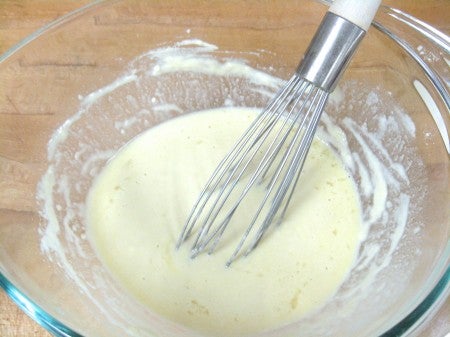 Stir everything together, then add the rest of the liquid ingredients and combine thoroughly. Don't fret over small lumps, they won't stick around for long!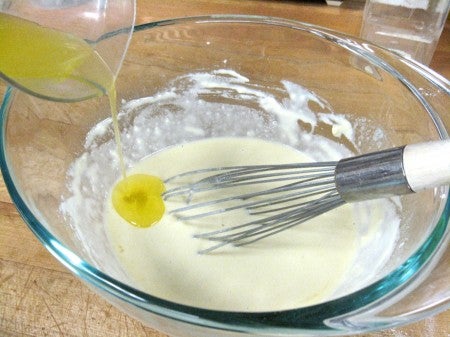 Add 4 tablespoons (57g) melted butter.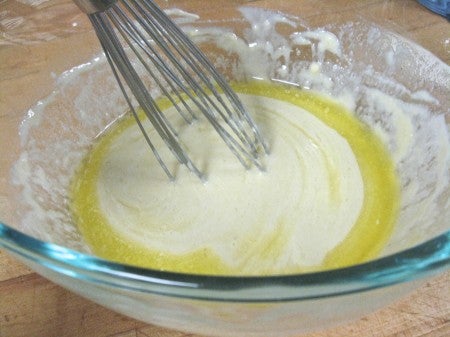 Stir it in, then allow the batter to rest at room temperature, covered, for at least an hour.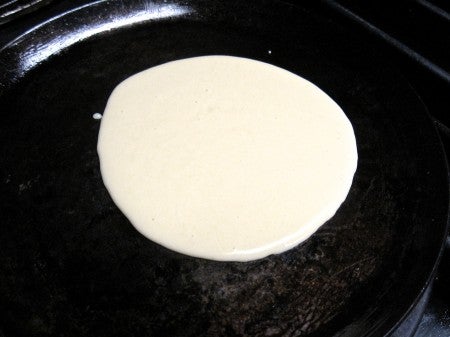 Heat your crêpe pan or a cast iron pan over medium-high heat. Wipe the bottom of the pan with a bit of butter (a paper towel works well). Pour a scant 1/3 cup batter into the bottom of the pan,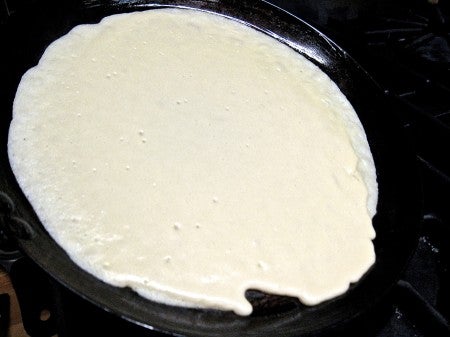 Immediately pick the pan up and tilt it in a circular motion, so the batter covers the bottom surface.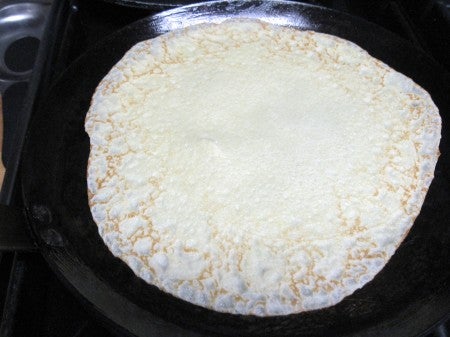 Cook the crêpe until the bottom begin to brown and you can slide a spatula under it to flip with ease. Cook briefly on the other side, place on a warm plate, and cover until the remaining batter is cooked.
Like simplicity? Just folding these tender treats and dusting with a little powdered sugar or drizzling with maple syrup is basic perfection.
If you're in a fancier mood, there are endless ways to dress a crêpe. For the autumn season, I highly suggest this apple filling recipe, or perhaps you'd like to stick with a more traditional cheese filling.
Looking to cut the sweet from your life? Omit the sugar and vanilla from this simple recipe and find some savory filling inspiration. Just be sure to use gluten-free flour in place of the all-purpose flour in this one!
Please read, make, and review our recipe for Gluten-Free Crêpes.
Jump to Comments