Melting Mint Brownies
Chocolate in mint condition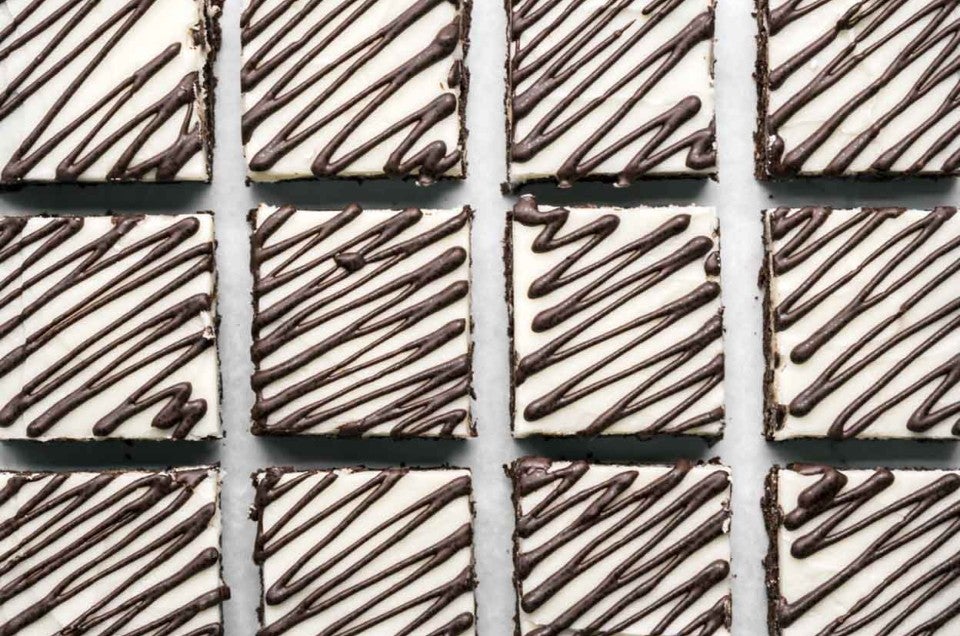 Chocolate. A perfectly fine ingredient on its own. Some folks like to pair it with raspberry. Some, no doubt devoted fans of the Sacher Torte, marry it with apricot. Many add coffee and say "Make mine mocha." And some benighted bakers actually pair chocolate with (gulp) orange. To which I say, "Hot chocolate is hot chocolate and OJ is OJ, and never the twain should meet."
All of that said, there IS one flavor I find quite compelling with chocolate: mint. Now, is that a combo you'd ever dream up on your own? Yet from my first taste of Howard Johnson mint chocolate chip ice cream (and no one, to this day, has done that flavor better than HoJo's), I've loved chocolate mint anything. Peppermint patties. Girl Scout Thin Mint cookies. The aforementioned ice cream.
And chocolate mint brownies.
Jane Korhonen, a long-time King Arthur merchandise team member, moved to Michigan several years ago, way up to the U.P. With her she took a huge amount of organizational ability (something I'm sorely lacking); a loving, giving heart; and her special chocolate mint brownies.
Every brownie came served with a smile—and that's an ingredient you just can't find on the shelf. Jane, if you're reading this—we still miss you. And we hope you're warmer in the U.P. than we are here, as I write this: a cool -20°F.
The following recipe is a takeoff on Jane's. I made it in a larger pan, so it would be easier to cut out hearts, if that's your desire. But each time I taste these (just to make SURE they're OK), I remember Jane. And thank her for years of friendship, and inspiration, and chocolate mint squares.
Want to follow along with the recipe as you look at the pictures? Find it here: Melting Mint Brownies.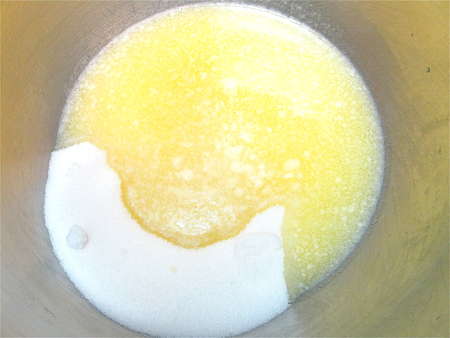 This is a very simple recipe. We'll start with melted butter, sugar, and salt.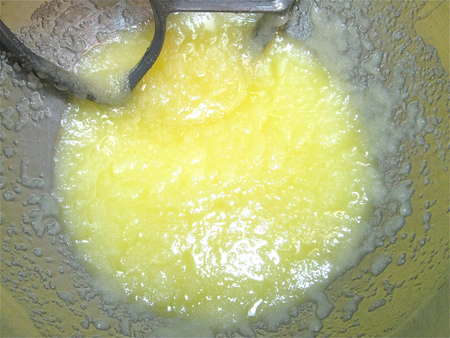 Stir till thoroughly combined.
Add the Dutch-process cocoa...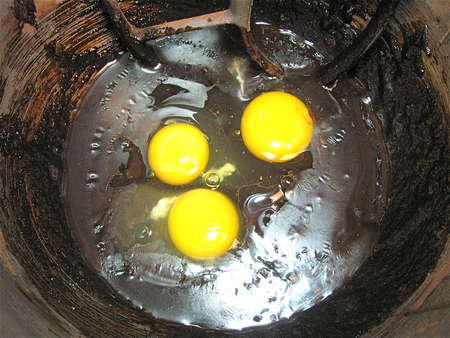 ...then the eggs.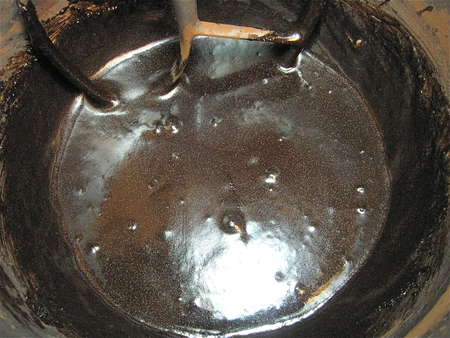 Stir till smooth.
Stir in the flour and baking powder.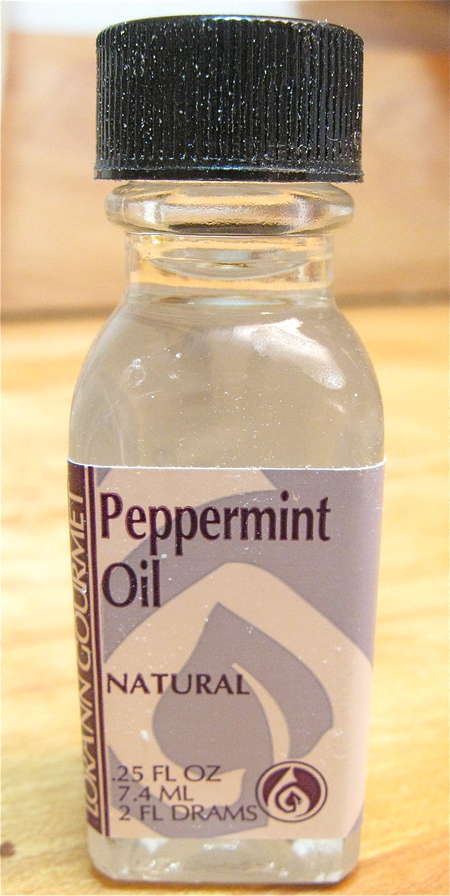 And here's the secret ingredient: extra-strong peppermint oil. Stirring in just 1/8 teaspoon gives these brownies assertive mint flavor. If you use peppermint extract, add it to taste, starting with 1/2 teaspoon.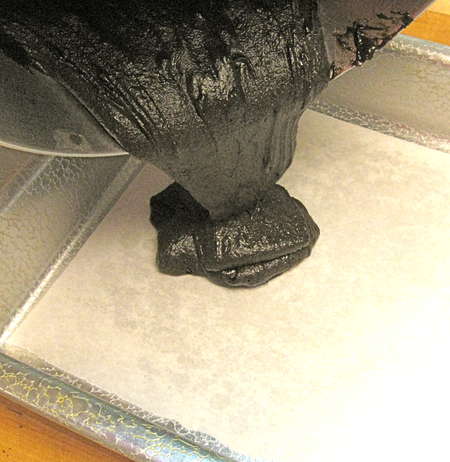 Grease a 9" x 13" pan. For easiest removal, line the pan with parchment, and grease the parchment. Pour the thick batter into the pan...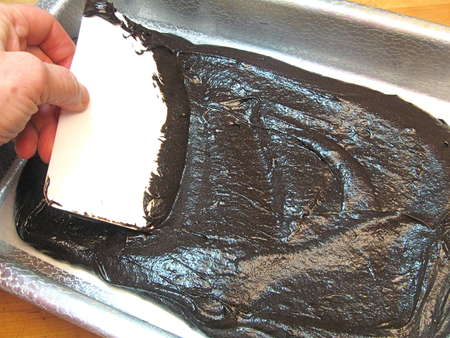 ...and smooth it out with a bowl scraper or spatula.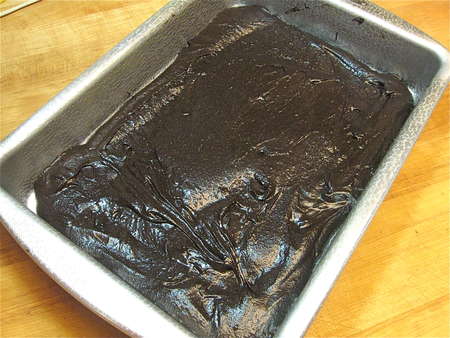 Like this.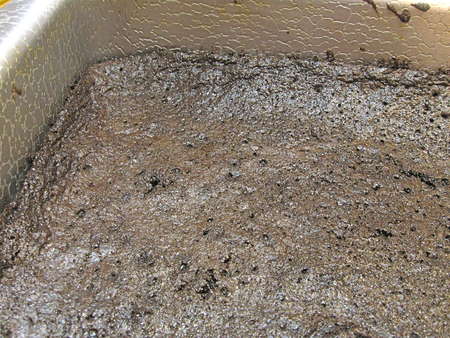 Bake for 20 minutes. The brownies won't have that distinctive shiny/crackly crust. That's OK; you're going to cover them with glaze.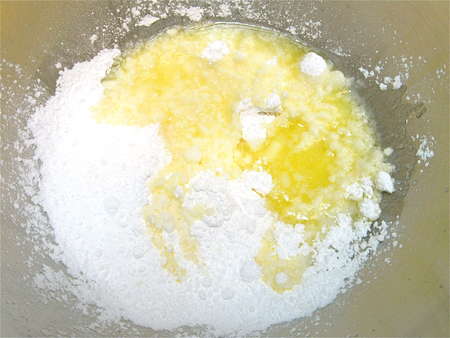 To make the glaze, stir together confectioners' sugar, melted butter, milk, and peppermint oil.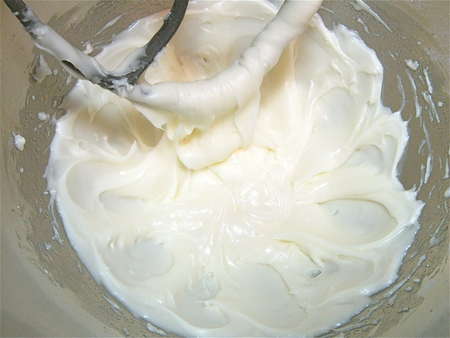 Stir or beat till smooth...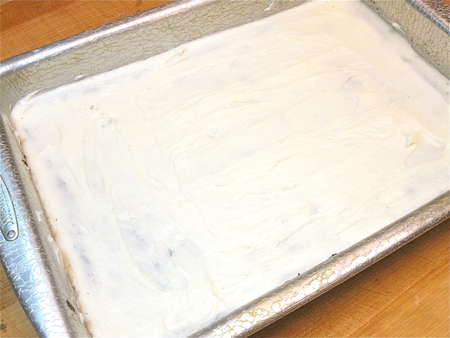 ...and spread over the cooled brownies in the pan.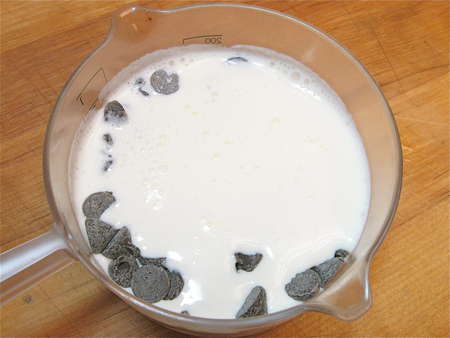 To make the chocolate drizzle, combine chocolate chips and heavy or whipping cream in a microwave-safe cup or bowl. Heat till the cream shows small bubbles around the edge.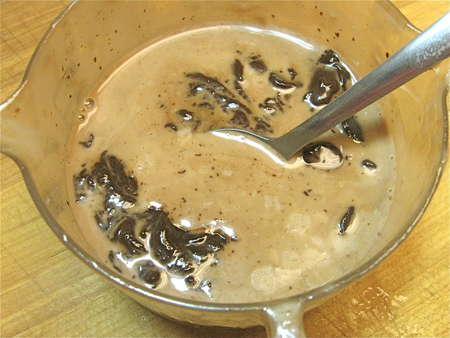 Stir the soft chocolate and  hot cream; it'll seem gloppy at first.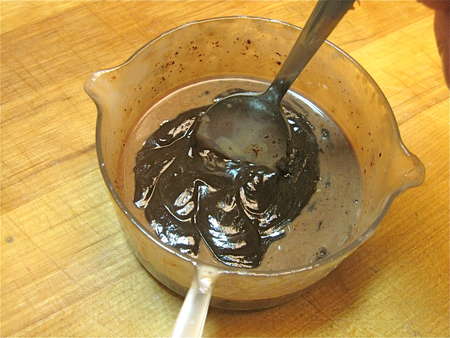 As you continue to stir, the chocolate will melt and come together in the center of the cup.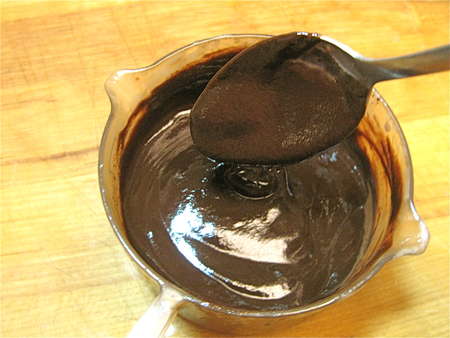 Continue stirring till the cream is totally absorbed.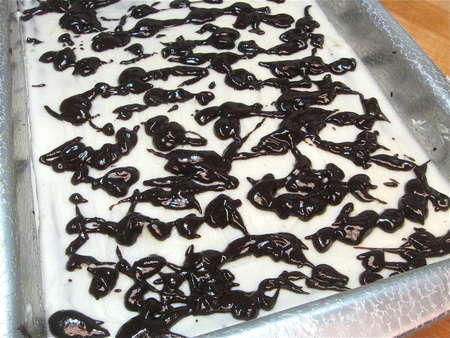 Dollop the drizzle over the glazed brownies. The drizzle really isn't thin enough to drizzle; but "chocolate drizzle" sounds better than "chocolate dollop," wouldn't you say? Recipe-writing 101.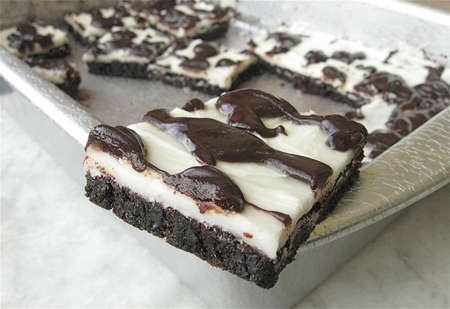 Cut the brownies in squares to serve.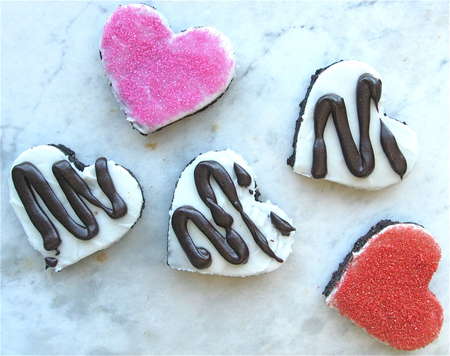 Want to get fancy?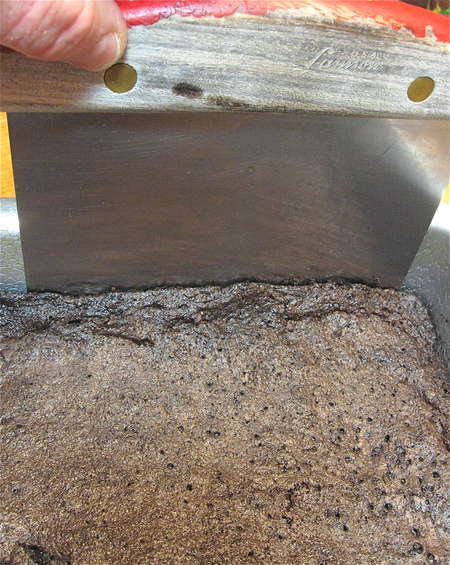 Loosen the edges of the cooled brownies, using a baker's bench knife or table knife.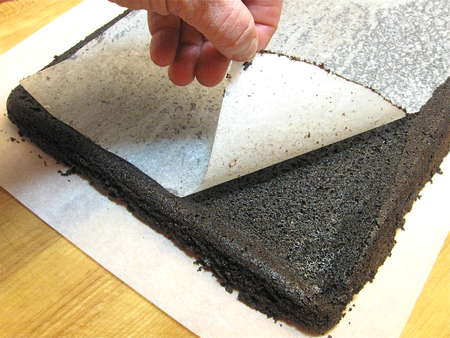 Turn them onto a sheet of parchment, and peel off the parchment on the bottom.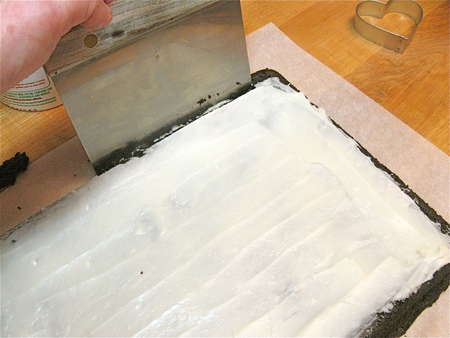 Glaze the brownies, and cut off the ragged edges, if desired.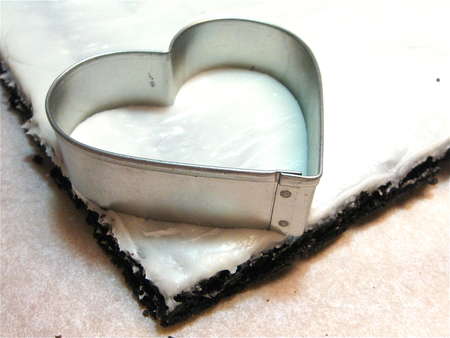 Use a heart cutter (or the cutter of your choice) to cut hearts. Yes, there'll be scraps left over. YUM.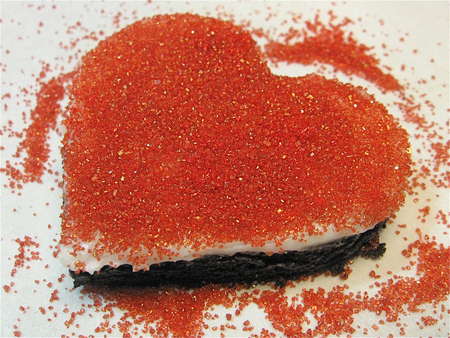 Sprinkle with colored sugar while the glaze is still tacky, if desired. Be still, my heart!
Read, rate, and review (please!) our recipe for Melting Mint Brownies. 
Jump to Comments